[Note : This email has embedded images. Please make sure you allow images to be displayed in your email browser for emails coming from HDBS for best viewing. It may take a small time for the images to load]
HDBS ENews - December 27, 2013

Save the date : January 26, 2014 - HDBS General Body Meeting

RELIGIOUS NEWS
HDBS priest Dr. Bishnupada Goswami will perform " Kali Puja " on 12/29/13 at 11:30 AM . Please call
Dr. Bishnupada Goswami at
832-367-6646
or Mr. Nirmalya Ray or Mr. Ganesh Mondal at
832-423-8541
for puja information. You are all invited to participate in the puja and get prasad. Any sponsorship puja will be performed before 11:30 AM.
For availing Priest Services outside the Temple - please call Nirmalya Ray at 281-492-0606.

For puja and lunch sponsorship at Temple - please call Ganesh Mondal at 832-423-8541.
Up coming Events:
Kalpatoru Utsav will be performed on Wednesday, January 01, 2014 at 10:30 AM. For sponsorship, please call Ganesh Mondal at 832-423-8541 or Nirmalya Ray at 281-492-0606.

Dr. Varma's lecture on " Alternative Medicine " in HDBS' Sur Auditorium on January 19, 2014 at 2:00 pm.

"Hathe Khori" for our young learners will be held during Saraswati puja. Charge for "Hathe Khori" is $51.00 per learner. ​Please call Dr. Bishnupada Goswami at 832-367-6646 or Nirmalya Ray or Ganesh Mondal at 832-423-8541 for more information.​
Volunteers:
For volunteering inside the temple, please call Mr. Ganesh Mondal at 832-423-8541 or Mr. Nirmalya Ray
at 281-492-0606.
GENERAL BODY MEETING - January 26, 2014
As advised by the General Body during the previous GBM held on December 15, 2013, the first General Body Meeting for 2014 is being scheduled for January 26, 2014 at 2:00 pm inside HDBS Sur Auditorium. The agenda for this meeting shall be forwarded in the coming weeks.

Fund Raising drive for HDBS Legal Fund
Per resolution taken in August 18, 2013 General Body meeting, HDBS has opened a legal fund to defend HDBS from the ongoing and any potential future legal issues. As you all are aware, HDBS is currently entangled, albeit unwillingly, in a costly legal battle and needs money to get out of it.

With this in mind, the HDBS Executive Board has started a drive to raise donations for this fund. The goal is to raise $100,000 by end of January 2014. Patrons are requested to participate in this fund raising and help HDBS protect itself on the legal front. All donations are tax exempt. Checks shall be drawn in favor of HDBS.
Please contact Mrinal Chaudhuri, HDBS fund raising coordinator at
chaudhuri.mrinal@gmail.com or at 713-373-9124 for further details.
Dr. Varma's lecture on "Alternative Medicine"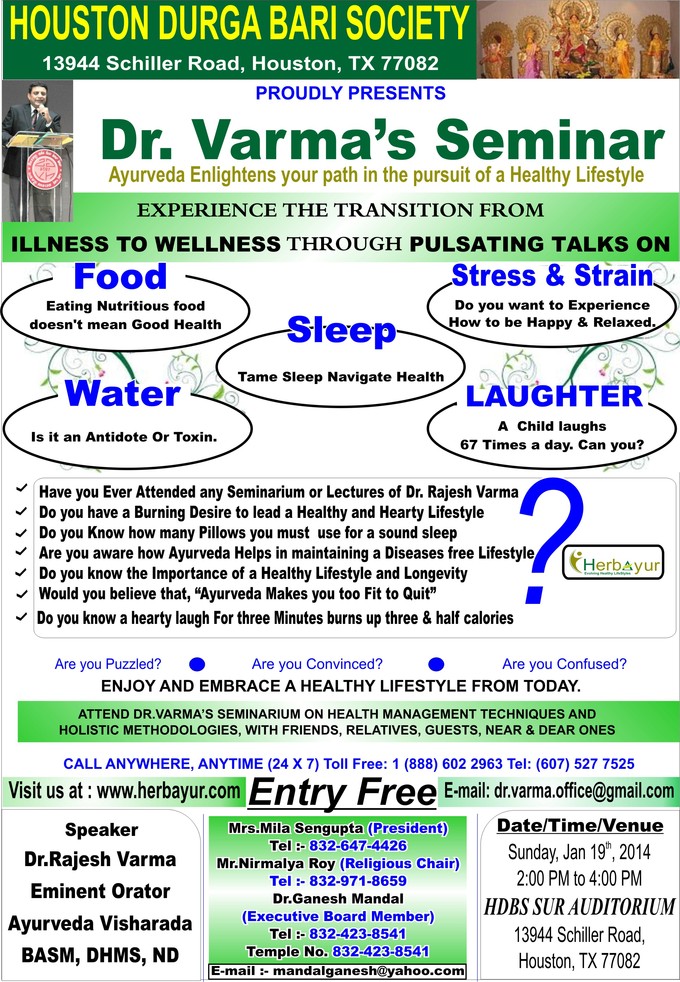 Membership / Maintenance Fees & Donations
All patrons who are yet to renew their annual membership in 2013 are requested to do the same by December 31, 2013.

Patrons choosing to not become an active member at the end of 2013 will not be eligible to vote in the upcoming HDBS election in 2014.
Membership Form
-
Click Here
How to Pay
:
Please hand the checks or Credit Card number over on Sundays to EB members at HDBS, use drop boxes at HDBS premises or send by mail. If you have any questions please call Bhajendra Barman at
832-746-9004
or Sudip Bandyopadhyay at
281-221-4225
.
To get contacts of EB Members and other Committee Chairs : Click Here

HOW TO SUBSCRIBE TO ENEWS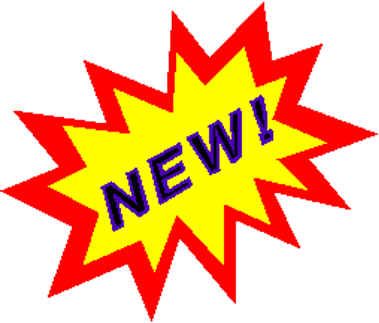 We hear from time to time that some members are not getting ENews. In an effort to improve that situation this special signup section is added to the ENews this time. Please forward them this ENews and ask to fill this form and resubscribe. Once they click the "Join Now" button below, they will get an email asking to confirm they want to subscribe. Click that link and you are done and should get the ENews. If in two weeks you do not get the ENews, please contact the executive board at secretary@durgabari.org.

Alternatively they can go to web site and sign up. To resubscribe Click Here.

HDBS Executive Board

---
HDBS
13944 Schiller Road
Houston, Texas 77082
US


Read the VerticalResponse marketing policy.