[Note : This email has embedded images. Please make sure you allow images to be displayed in your email browser for emails coming from HDBS for best viewing. It may take a small time for the images to load]
HDBS ENews - December 14, 2013

GENERAL BODY MEETING
This is a friendly reminder that there will be an HDBS General Body Meeting held at 2 pm this Sunday, December 12, 2013 at Sur Auditorium. The agenda of the meeting, as announced in the December 10, 2013 e-news shall be:
President's Message

Summary of Litigation between September and now, and current Litigation Status

Available Options in front of HDBS with regards to Aurko Dutta's indemnification

Strategy to recover Attorney's fees per Court's October 17, 2013 "Interlocutory Order"

Attorney's fees incurred between September 2013 and now

Legal Fund Raising

Miscellaneous
Attorney Troy Nelson shall be in attendance to provide his professional opinion on the above matters.

As some of you be aware, few members have objected to holding this meeting citing lack of notice. Most notably, the EB has received a letter from Attorney Chris Juravich on behalf of his clients, Cynthia Former and Champak Sadhu, demanding that the December 15, 2013 be cancelled. Members may note that the first notice for the GBM went out on December 1, 2013 followed by the agenda on December 10, 2013.

After consultation with the office bearers of the Council of Trustees, HDBS's Legal Committee, and upon advice of HDBS' legal counsel, the EB has decided to proceed with the
General Body Meeting as planned. EB believes this
decision is in line with the spirit of full disclosure and will keep the General Body apprised of the status of the litigation affecting HDBS. For your reference, we have attached a copy of both Mr. Juravich's letter and HDBS's official response to the letter.

http://www.durgabari.org/webfiles/pdf/enews/Demand%20to%20Postpone%20GBM.pdf
http://www.durgabari.org/webfiles/pdf/enews/Response%20to%20Letter%20from%20Chris%20Juravch.pdf
Your voice matters. We'd like to hear your thoughts. After you've reviewed the attached letters, we welcome your feedback sent to legal@durgabari.org.

We look forward to seeing you all at 2pm on December 15, 2013 at HDBS Sur Auditorium.
HOW TO SUBSCRIBE TO ENEWS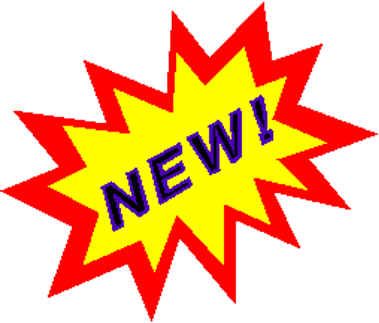 We hear from time to time that some members are not getting ENews. In an effort to improve that situation this special signup section is added to the ENews this time. Please forward them this ENews and ask to fill this form and resubscribe. Once they click the "Join Now" button below, they will get an email asking to confirm they want to subscribe. Click that link and you are done and should get the ENews. If in two weeks you do not get the ENews, please contact the executive board at secretary@durgabari.org.

Alternatively they can go to web site and sign up. To resubscribe Click Here.

HDBS Executive Board

---
HDBS
13944 Schiller Road
Houston, Texas 77082
US


Read the VerticalResponse marketing policy.