[Note : This email has embedded images. Please make sure you allow images to be displayed in your email browser for emails coming from HDBS for best viewing. It may take a small time for the images to load]
HDBS ENews - Jan 30, 2014

Save the date : March 02, 2014 - HDBS General Body Meeting

Religious News
HDBS priest Dr. Bishnupada Goswami will perform "Durga Puja" on Sunday, February 2 at 11:30 AM. Please call Dr. Bishnupada Goswami at 832-367-6646 or Mr. Nirmalya Ray or Mr. Ganesh Mondal at 832-423-8541 for puja information. You are all invited to participate in the puja and get prasad. Any sponsorship puja will be performed before 11:30 AM.
For availing Priest Services outside the Temple - please call Nirmalya Ray at 281-492-0606.

For puja and lunch sponsorship at Temple - please call Ganesh Mondal at 832-423-8541.
Up coming Events:
"Hathe Khori" for our young learners will be held during Saraswati puja on February 01, 2014. Charge for "Hathe Khori" is $51.00 per learner.

​

Please call Dr. Bishnupada Goswami at

832-367-6646

or Nirmalya Ray or Ganesh Mondal at

832-423-8541

for more information.​
Volunteers:
For volunteering inside the temple, please call Mr. Ganesh Mondal at 832-423-8541 or Mr. Nirmalya Ray
at 281-492-0606.
HDBS Library News
HDBS has significantly augmented the library with the following recent additions:
Subscription of five magazines of topical interest: Bengal magazines of Desh, Sananda, Anandalok and Du Kool and English magazine Outlook. (All magazines are available for library reading for 3 months and then issued to members).

Last year's Sharadiya edition of top of the line Bengali magazines

The complete set of Rabindra Rachanabali - a 35 volume hardcover edition from Visva-Bharati. This expensive acquisition has been made possible by voluntary contribution from several HDBS members

20 New DVDs on Bengali movies

A range of new books for both adults and children
HDBS encourages the members to actively use the library.
Kala Bhavan is a Center for Visual and Performing Arts of Houston Durga Bari. Kalabhavan offers Art classes by Sri Indranil (Neil) Sen, Odissi dance classes by Smt Supradipta Datta, and Rabindra Sangeet classes by Smt Kamalpriya Roy. Last year, we introduced Bharatnatyam classes by Smt Arpita Mukhopadhyay and Hindustani Classical music by Smt Rajnita Bandopadhyay. This year, on popular demand, we are introducing Tabla classes by Sri Raja Banga (starting February, 2014).
Please see our flyer for more information. To enroll, contact kalabhavan@durgabari.org.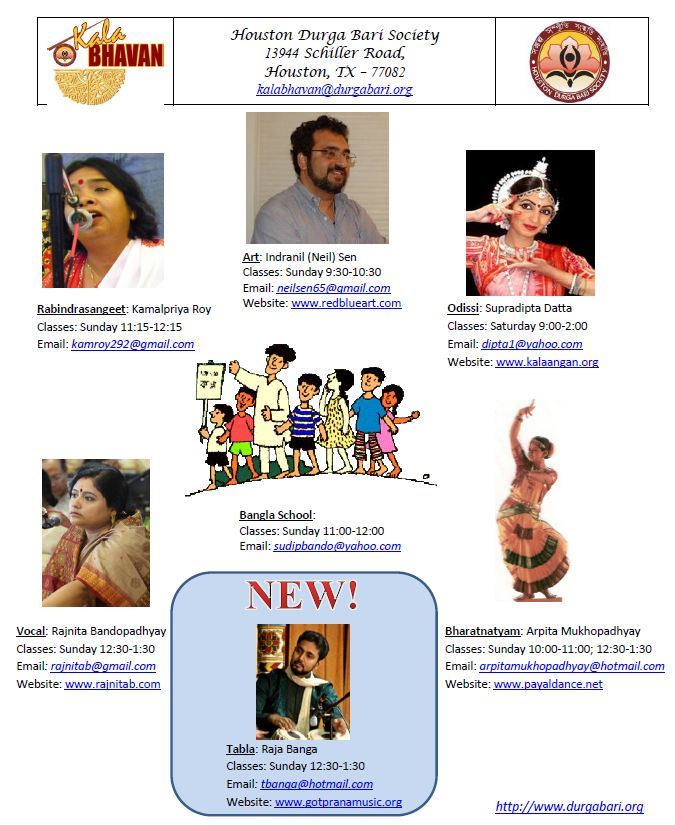 HOW TO SUBSCRIBE TO ENEWS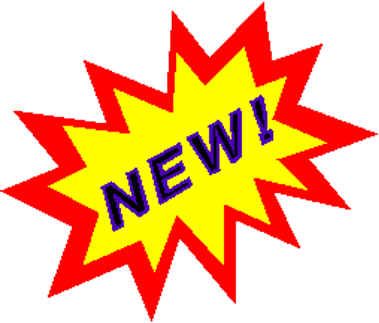 We hear from time to time that some members are not getting ENews. In an effort to improve that situation this special signup section is added to the ENews this time. Please forward them this ENews and ask to fill this form and resubscribe. Once they click the "Join Now" button below, they will get an email asking to confirm they want to subscribe. Click that link and you are done and should get the ENews. If in two weeks you do not get the ENews, please contact the executive board at secretary@durgabari.org.

Alternatively they can go to web site and sign up. To resubscribe Click Here.

HDBS Executive Board

---
HDBS
13944 Schiller Road
Houston, Texas 77082
US


Read the VerticalResponse marketing policy.