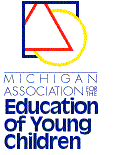 As you have heard by now, in one of the deadliest school shootings in U.S. history, a gunman opened fire Friday in a Connecticut elementary school, killing 26 people ‑ 20 of them children. Our hearts go out to those families who have lost their children to such a senseless act.

This tragedy will not and cannot be kept from our children or the children in our care. Our job as early childhood educators is to help our children understand the events and manage their responses to it.

Sarah Cady Becker, Director, Williams College Children's Center, Williamstown, Massachusetts, shared some thoughts about dealing with such tragic events;
In order to protect children from unnecessary worry, avoid talking about the situation with other adults in front of them. We so often think that children will not be aware of what we are saying, but they are often keenly aware of emotions, if not the actual context of what adults are saying. They can so easily get the message that there is something unsafe and because they cannot grasp the context or only hear bits and pieces, they may feel especially ungrounded

Minimize exposure to media coverage

If children become aware of the situation, and this will most likely be the case with the School Age children and could be a possibility for older pre-school children, they need opportunities to talk

Be sensitive as to whether your child is indicating that he/she knows something about the situation without asking directly, "Did you hear about the school in Connecticut?"

If they bring the topic to you, ask what your child knows about and ask what they are wondering about. That way you can tailor your responses toward clarifying what the child wants to know or misunderstands without having to talk about the whole incredibly complex topic

Keep your responses simple

Acknowledge, "Yes, I heard about that too. You're right. It is a terrible thing and the person who did this was very wrong."

While there is no way that you can guarantee your child's safety, simply saying "The grown-ups will always do everything we can to keep you safe" is what children most need to hear
The following is from an article titled, "Tips for Talking to Children and Youth After Traumatic Events: A Guide for Parents and Educators"

Tips for Talking to Children After a Traumatic Event
Provide children with opportunities to talk about what they are seeing on television and to ask questions.

Do not be afraid to admit that you cannot answer all of their questions.

Answer questions at a level the child can understand.

Provide ongoing opportunities for children to talk. They probably will have more questions as time goes on.

Use this as an opportunity to establish a family emergency plan. Feeling that there is something you can do may be very comforting to both children and adults.

Allow children to discuss other fears and concerns about unrelated issues. This is a good opportunity to explore these issues also.

Monitor children's television watching. Some parents may wish to limit their child's exposure to graphic or troubling scenes. To the extent possible, be present when your child is watching news coverage of the event. It is at these times that questions might arise.
Help children understand that there are no bad emotions and that a wide range of reactions is normal. Encourage children to express their feelings to adults (including teachers and parents) who can help them understand their sometimes strong and troubling emotions. Be careful not to scapegoat or generalize about any particular cultural or ethnic group. Try not to focus on blame. In addition to the tragic things they see, help children identify good things, such as heroic actions, families who unite and share support, and the assistance offered by people throughout the community.

http://www.samhsa.gov/MentalHealth/Tips_Talking_to_Children_After_Disaster.pdf

Other resources:

Talking to Children about the School Shooting
https://twitter.com/susanstiffelman

Another article on "Helping Children Cope with Tragedy Related Anxiety"
http://www.mentalhealthamerica.net/go/information/get-info/coping-with-disaster/helping-children-handle-disaster-related-anxiety

Tips for Helping Students Recovering from Traumatic Events
http://www2.ed.gov/parents/academic/help/recovering/recovering.pdf

Caring for Kids Trauma, Disaster and Death: A Guide for Parents and Professionals

http://www.aboutourkids.org/files/articles/crisis_guide02.pdf
---
---
MiAEYC
839 Centennial Way
Suite 200
Lansing, Michigan 48917
US


Read the VerticalResponse marketing policy.