---
---

---
August/September 2015

In This Issue
---
Paddling Safety Task Force

There have been far too many news stories about people going out in unsafe conditions and getting themselves in trouble or killed. Two different groups of rafters got hung up on strainers on the DuPage at High Flood stage and had to be rescued. A tuber and a kayaker were killed on the Mackinaw at High Water.

It is very clear that many people do not understand the safety issues or the skills required to safely enjoy Illinois Paddleable waterways. There have been a lot of discussions both on Facebook and via email lists about how to address this problem.

Addressing this issue requires a multifaceted approach (read on):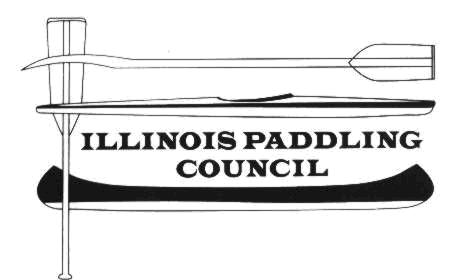 ---
Sarah Hartman Fund for Paddle Sports Education
We are all saddened by the passing of a fellow paddler, Sarah Hartman. As an Avid Sea Kayaker, Flat Water River Kayaker, White Water Kayaker, Sarah touched so many of our lives. She was an incredible Athlete, coach, teacher, and friend. Any words in this newsletter are inadequate to the task of expressing the loss.
Her family has requested that Donations in her memory be made to either Team River Runner or Chicago Adventure Therapy. We would ask people to give generously to these great organizations in her memory!
There is a web page available to express one's memories of Sarah at: http://www.legacy.com/guestbook/Batesville/guestbook.aspx?n=sarah-hartman&pid=175286131
The IPC Board voted to rename the Heartland Fund to the Sarah Hartman Fund for Paddle Sports Education. The Heartland Fund was established several years ago to help with a small stipend to those who achieve level-3 ACA Instructor certifications (or the equivalent BCU Coaching Certificates). More information for the Sarah Hartman Fund for Paddle Sports Education is available on the IPC Website: http://www.illinoispaddling.info/heartland-fund/
Tom Eckels
President, Illinois Paddling Council
thomasreckels@gmail.com
847-863-7046
Cleanup Corner: Organizing a Cleanup
Organizing a cleanup is easy! All you need to do is grab some garbage bags, perhaps some cleanup tools, and your paddling friends, and pick up trash. That's all there is to it, so go forth and clean up our waters...Until you get to the spot you were going to drop the trash, and 'Officer Friendly' informs you that you can't leave the tires there! So maybe it isn't quite so easy. Let's start a dialog, on either on the IPC Web Site or on the Water TrailKeepers Facebook Page to discuss the logistics around organizing cleanups.

Read more about how to Organize a Cleanup here or on Facebook here.

Great Mississippi River Cleanup

Check out this website for listings of clean-ups along the Mississippi: Great Mississippi River Cleanup

---
Plum River Report

By Joe Ginger
On July 29 and lasting until July 31st, the Plum River in Savanna, Illinois, will benefit from the efforts of individuals with the goals of making a navigable stream completely open for paddling, fishing, and wildlife interests, in short, creating a recreational destination for area residents and tourists. When completed, the Plum River will present 9.7 miles of paddling which uniquely requires only a two mile car shuttle. The stream is currently blocked by at least four known logjams. This problem will be addressed by a plan to manage timber stands along the river. The project combines three day community work and concurrent with one week AmeriCorps team work.
Read on here
.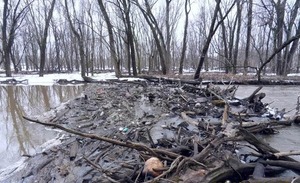 ---
Upcoming Events
Joe Kowsky Memorial Race
September 12, 2015: Channahon, IL: Joe Kowsky Memorial Race (I & M and DuPage)*
Full (public) details at:
https://www.facebook.com/events/896912217026467/
---
Past Events
Illinois Whitewater Festival
The Illinois Whitewater Festival was held on July 17th and 18th in Yorkville, IL. Events included a cardboard regatta, slalom race, boatercross competition, film festival, and live music. A rib fest with beverages rounded out a great time by spectators and participants. Highlight was the Chicago Whitewater Association Buttercup that drew 53 paddlers in 10 classes making 123 runs down the slalom course.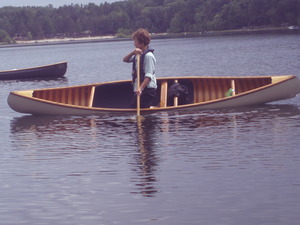 Wisconsin Canoe Symposium
The Wisconsin Canoe Symposium was a great success! More than 30 people attended this event, and a lot of learning happened, for beginners and some pretty seasoned canoeists as well. Beyond that, a lot of friendships were created, and a whole lot of fun was had! This was held at Pine Lake Camp near Westfield, Wisconsin, about an hour's drive north of Madison. Hotel-style accommodations, bunkhouses, and tent/RV camping were all available.

Read more about the WCS here.
---
The Windy City Dragon Boat Club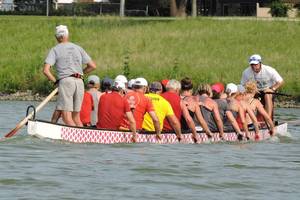 July 2015
As dragon boating slowly continues to gain popularity throughout the US, a local Illinois team is taking the world by storm. The Windy City Dragon Boat Club (WCDBC), based in Arlington Heights, IL (a NW suburb of Chicago), recently competed at the Dragon Boat Club Crew World Championships in Ravenna, Italy. After earning the berth to compete by winning the 2013 Club Crew Nationals in New Jersey, the team traveled to Italy in October of 2014 to go up against some of the toughest teams in the World (the competition drew over 130 club crews from 27 countries)! The Windy City Dragons competed in three (3) distances (200m, 500m and 2k), in three (3) different divisions. In the end, they took home two (2) GOLD medals in the Senior A Mens division, a bronze in Senior A Mixed, and a bronze in Premier Mixed. Needless to say, the team was extremely proud of their accolades and even prouder to represent the USA on a world stage.
Read more about the club here.
---
Never Underestimate the Power of a River
By Don Mueggenborg
A fast current – a good ride. You go flying down the river faster than you ever have.
June 2015. The spring season was wet. There was rain almost every other day. The Des Plaines River Canoe and Kayak Marathon had rain forecast, but the rain held off until after the race. The Mid-America Canoe Race had a downpour right before the start, but after a 20-minute lightning delay, the rain stopped and the day was great.
Continue reading here.
---
First aid and Emergency Preparedness: Essential paddling skills!
Every year in Illinois, between the organized club trips, meetup groups, friends getting together, etc., there are lots of people on lots of different waterways! And for the most part everyone has a great time! After all, the worst day paddling is better than the best day at work! And then just once, out of all those many hours spent on the water, something goes wrong. Someone steps wrong and sprains/breaks an ankle. Someone stumbles, reaches down to break their fall, and breaks a wrist. Or dislocates a shoulder…or…or…or… So what happens when someone gets hurt? Would you be ready to deal with the situation?
Read on here.
---
---
The Illinois Paddling Council
609 roselle ct
Lake Villa, Illinois 60046
US


Read the VerticalResponse marketing policy.