---
---

---

October/November 2015

In This Issue



From the Presidents Desk

:
Upcoming Events:
IPC Advocacy:
Places to Paddle:
Access and Water Trails Development:
Paddling Humor
Paddling Safety and Education: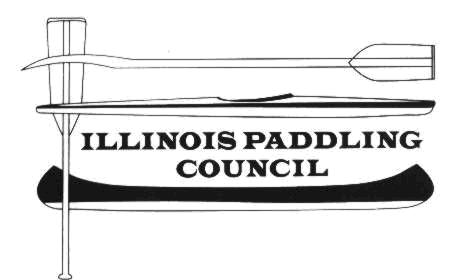 Year In Review and Looking Forward
Wow, Has it been a year already? At the beginning of the year I discussed the following five priorities for the IPC, coming from last year's paddlers' survey
Development of Water Trails and Access Points.

Advocacy

Safety and Education

Stewardship

Our Web Page and Online Presence
So how have we done? Some Highlights of the year
I would like to think that we are heading in the right direction, but still have a lot to do! Should anyone want to take a more active role in the IPC, I would welcome the increased participation. There are a number of board positions available. Please feel free to contact me so we can discuss how to get involved.

(Full article link.)
Tom Eckels,
President, Illinois Paddling Council
Program Manager, Illinois Water TrailKeepers
thomasreckels@gmail.com
847-863-7046
---
IPC Advocacy
Out-of-State WUS Exemption Update

By Sigrid Pilgrim

As you may recall, IDNR last year provided IPC with the amendatory language to exempt out-of-state paddlers from the WUS requirement if they participated in an organized event.

HB 227 was passed unanimously by both the House and Senate, but Governor Rauner vetoed the bill with the explanation that out-of-state paddlers should not enjoy a benefit that in-state paddlers do not have.

I have had extensive conversations and email exchanges with a Policy Advisor on Environment and Energy in Governor Rauner's office, who also forwarded me the two attachments (linked below) and explained them to me. Attachment one is the Special Order by Joe Morlock, Deputy Chief, Office of Law Enforcement which was signed February 28, 2014 and which states that this rule will not be enforced.

Read the full article.
---
Access and Water Trails Development
By Sigrid Pilgrim
No other sport offers so many varieties on the same theme as paddlesport. Paddling, for many people, is CANOEING – you sit in a canoe, look straight ahead, paddle from point A to B. If you are a novice, your arms will feel like a ton in 20 minutes. Or, for the more adventuresome, there is WHITEWATER in which a bunch of crazy lunatics risk their life hanging upside down in kayaks in rapids no sane person would want to be in!
There is truth in both statements, but there is so much more! No other sport offers so many different options of craft, places to take it and activities. But there is even more – namely, the realization that paddlesport offers a unique opportunity towards educational enrichment.
Read more about the variety of paddlesport here.
---
(The paddling event to honor military veterans)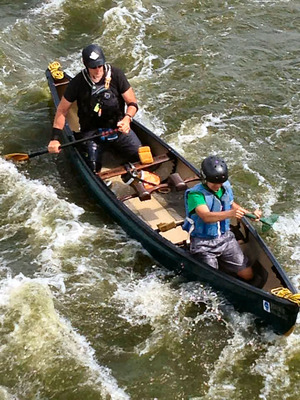 After a postponement in May due to adverse weather, thirty-five paddlers participated in the rescheduled Rolling on the River event on the Fox River, August 22, 2015.

The event began at Hudson Crossing Park in Oswego, where Naval Reserve Officers Training Corps cadets presented the Colors and the National Anthem was sung. Following the usual acknowledgements and safety topics, vets and volunteers launched onto the Fox River for a leisurely paddle down to Yorkville.

Upon arriving in Yorkville, veterans and volunteers alike were treated to a picnic lunch of Angus burgers, fresh sweet corn, and all the side dishes, prepared by Greg Vana and Jeff Cox (who also volunteered their services to honor military veterans). Read more about the event and see additional photos here. (Photo at right courtesy of Dave Watts.)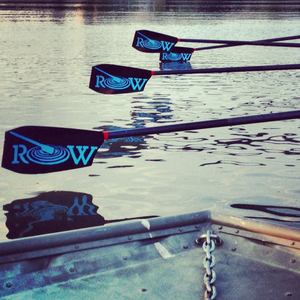 Recovery on Water

This is the third article in a series of how paddlesport - in this case rowing - is helping people with special needs.

Recovery on Water (ROW) is a rowing team that gives survivors of breast cancer the unique opportunity to interact, become active in their recovery, and gain support from fellow survivors. ROW provides exercise programs for survivors six days a week in rowing shells on the Chicago River during the spring, summer and fall, and on indoor rowing machines during the winter months. Regular exercise has been shown to reduce cancer recurrence in patients treated for breast cancer by up to 50%. ROW was started in 2008 and currently has over 60 members.

Learn more here.
---
Illinois' First Lake Michigan Weather Buoy
By Jack Snarr and Laurie Morse

Recall the presentation at the 2014 IPC Banquet by Eli Lechter and Tom Heineman recounting efforts of the Illinois Shore Lake Michigan Trail Committee, a group working with counterpart organizations in Indiana, Michigan and Wisconsin, to enhance paddlesport travel and camping opportunities around THE LAKE. One quest of the Committee has been the installation of weather/water condition buoys at strategic locations along the shoreline. This effort has now come to fruition with the launching of the first such Illinois buoy off the coast of Glencoe with the ability to provide real-time, on-line reports of various water/weather related data.

Read on here.
---
MANDATORY PFDS???

By Don Mueggenborg
(This is my position and not a position of the Illinois Paddlling Council.)

A little controversy – anyone want to contact the editor with a rebuttal?

A recent email I received stated that the Coast Guard was considering a law making it necessary for boat operators to wear a PFD at all times. Their statistics showed that wearing a PFD saves lives. (I cannot argue with that.)

As I paddled the Lower DesPlaines in 95 degree weather, my paddling hitting bottom on every stroke, I wondered what reasons I could give to show that one size does not fit all. That mandatory, meaning all the time, in all conditions, is a bad idea.

Read more here.
---
IPC Annual Dinner Announcement:
When: 11/8/15 4pm
Where: Nicks Pizza Pub, 990 South Randall Road, Elgin IL. 60123
How Much: $20 per person includes one raffle ticket for door prizes
For More Information: http://www.illinoispaddling.info/events/
---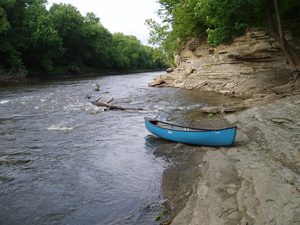 October 3, 2015
Petersburg, IL
Join the Lincoln Heritage Water Trail Association for the Sangamon River Fall Foliage Float & Candlelight Tour of Lincoln's New Salem State Historic Site.

Paddlers will enjoy a short, leisurely float down the Sangamon River to Lincoln's New Salem State Historic Site where the fall colors, quiet vistas, and shadows of the past signal the changing seasons. Joining you along your journey on Lincoln's river will be staff from the Illinois State Museum and Dickson Mounds State Museum, who will provide unique perspectives on the history of the river and where evidence of creatures and cultures may yet remain hidden not so far below the river's reach.

Read more about the event here.

---
On September 26, the Forest Preserves commemorated the grand opening of a new Launch Site at Kickapoo Woods by inviting the community out for free canoe rides. Over forty people enjoyed their first canoe trip.
Kickapoo woods is located off of Halstead, Between 147th and 144th in Riverdale IL. Park opposite of the model airplane flying field. There is a short carry to the river.
More Information here.
---
Banner Marsh Water Trail Signage Project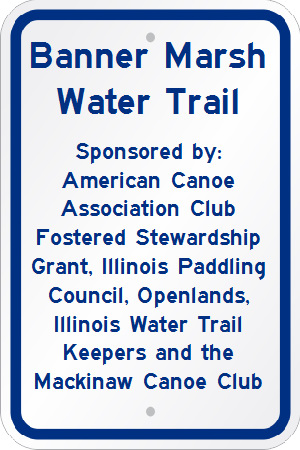 By Jeff Fitch
Exciting things are happening in Central Illinois! A new water trail project has been in the making over the last year and the signs should be installed in the first loop of the 4 planned loops very soon known as the Wheel Lake loop. These "Loop Trails" will not require car shifts as you end up where you started! I targeted only one trail per year but if time permits I will attempt to install the second loop trail signs this fall on Johnson lake. If not, they will be in place by spring of 2016.
The SFWA embraced the water trail idea when I presented it to them and they gave me permission to lay out the first water trail this area has ever seen! Banner has 4 main lakes and I am beginning with the northernmost lake, Wheel Lake. 350 acres at normal pool this lake has islands and many interesting coves to explore. This 4 mile loop has 100's of options to deviate off of the trail but be aware of your surroundings as all lakes at Banner are very maze like. You could easily triple the loop mileage if you explored the whole shoreline. For deeper exploration, a nice hand held GPS is suggested.

Read more here.

---
Rededicated without permission from CWA's newsletter, September 1981, then decidated to Al and Sig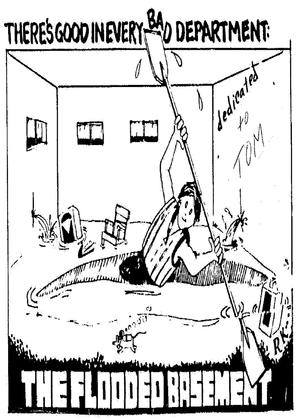 ---
The Illinois Paddling Council
609 roselle ct
Lake Villa, Illinois 60046
US


Read the VerticalResponse marketing policy.