---
---

---
We have 4 clean-ups coming up in the next couple of months. Hope to see everyone there: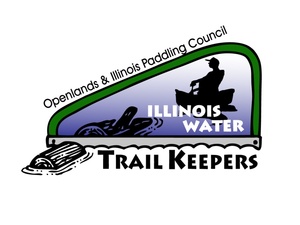 4/25: Willow Creek in Elgin:
Join the Isaac Walton League, Prairie State Canoeists, Water TrailKeepers, and others on a land-based cleanup of Willow Creek.
5/9: Chicago River Cleanup:
Water TrailKeepers is partnering with OpenLands, Friends of the Chicago River, REI, Prairie State Canoeists, and others to help with the Annual Chicago River Cleanup day. Shore Walkers and Paddlers welcome to participate.
5/16: DuPage River Sweep:
Water TrailKeepers volunteers will be working with the Conservation Foundation and Prairie State Canoeists in this annual event. Stop by and check it out!
6/6:
This year is going to be Huge! Lots of people! Lots of Boats. Lots of Trash Removed. Join the Calumet Waterway Stewards, OpenLands, Water TrailKeepers, and many other partners in cleaning up the Little Calumet river!
All Water TrailKeepers cleanups can be found
here
.
---
Access and Water Trails Development
Whitewater Parks as Economic, Environmental and Safety Solutions
By Risa Shimoda
Re-engineered rivers have become important public amenities for dozens of communities across the nation. The list of stories about city leaders interested in rediscovering and integrating river-based activity and enjoyment into the fabric of daily life is lengthening. Here are a few of the landmark projects as well as new completed projects that are making history on their own.
Read the full story
here
---
The St. Charles Active River Project – Paddler Input Will Help Good Things Happen
The St. Charles River Foundation – a civic organization separate from the municipality of St. Charles - is working on a broad-based effort centered on the Fox River as an economic development tool for the city – see
http://stcrivercorridor.org/
This economic development effort is centered on transforming the riverfront into a destination that will draw outdoor enthusiasts - and the general public – to the Fox River in St. Charles. The Task Force formed by the Foundation is well aware of the possibility of building a paddling venue – having studied and visited dam reconstruction efforts in other communities. But their goal is to build an active river corridor.
Public Input meetings will be held in the near future, and realizing any paddling amenities will depend on local and regional paddlers attending these meetings to express their viewpoints and desires.
Read the full story
here
---
Re-dedication of Illinois' First Water Trail
By Scott Hewitt

The Lincoln Heritage Canoe Trail, our state's first dedicated water trail, ran from near Decatur, to Lincoln's New Salem State Historic Site on the Sangamon River. Governor Otto Kerner dedicated this Trail on Memorial Day Weekend 1965, with over 200 paddlers attending the original ceremony. Notable guests included Gunner A. Peterson, Executive Director of the newly formed Open Lands Project, and Ralph Frese of the Chicagoland Canoe Base, who brought his 30 ft. "barker" canoes to the event. Over the 3-day weekend, the group paddled 66 river miles, camping in between.

The Lincoln Heritage Water Trail Association will host two re-dedication ceremonies this year to commemorate the 50th anniversary of the original Lincoln Heritage Canoe Trail in 1965. The first event, Abe's River Race, will be held May 23, and is a 12-mile race down the Sangamon from Irwin Road to Petersburg. Then a recreational paddle on October 3 will coincide with the candlelight tour at Lincoln's New Salem Historic Site.

---
Places to Paddle
My Favorite Rivers - Upper Des Plaines
By Don Mueggenborg
A NEW ADVENTURE AWAITS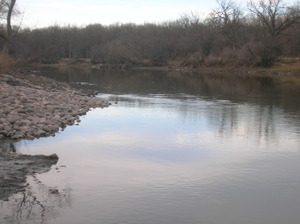 SITE OF THE DES PLAINES RIVER CANOE AND KAYAK "MARATHON"
It is not often that you get a "new" river to paddle without leaving the old one. This year for the Des Plaines River Canoe and Kayak Marathon, we will have a different river to paddle as more dams are removed. Most of this stretch of river is within forest preserve so you see trees, birds, maybe a beaver or coyote.
Of course, you can paddle this river whether or not you paddle the marathon. It is a lot of fun paddling with several hundred other people on the river with you, but a solo paddle or paddle with a couple friends on the quiet river can be enjoyable also.
Read the full story
here
---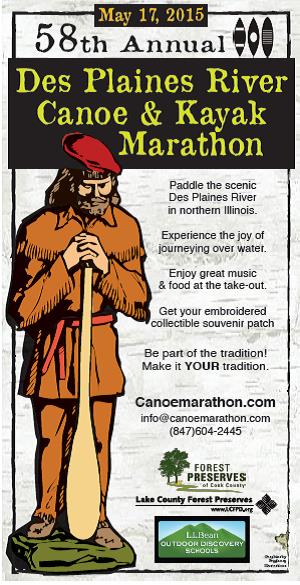 Paddling the Des Plaines River Canoe and Kayak Marathon
By Sigrid Pilgrim
May 17, 2015, will be the 58
th
year that the Des Plaines River Canoe and Kayak Marathon takes place starting in Libertyville and ending at Dam Number 2 in Prospect Heights in Northern Illinois' Lake and Cook Counties.
Having participated in this event myself, both as a paddler and volunteer (albeit some years ago), I can honestly state that it is a paddle for everyone: from the biceps strutting, Camelback-energy-drink-sucking, serious competitor, to one couple I once saw stopping along the way to cook their hotdogs on a small portable grill along the bank – the key is that everyone who finishes before the official close of the event around 5 pm gets their desired and well deserved embroidered patch and has a great time along the way.
Thinking about participating? Then – sign up for the event by going to the event's website:
www.canoemarathon.com
– and click on the Sign-Me-Up tab. Registration opened March 1, with an early registration discount of a few dollars until April 15. Boat Numbers, and therefore start times, are assigned by the registrar in the order that registrations are completed, with an effort made to accommodate special requests to assign multiple boats to the same heat if you want to paddle with your friends. Once registered, you will get all necessary instruction on what you need to do to participate in the event. But be sure to sign the waiver, and if you have a tandem partner, make certain he/she signs it as well.
---
Abe's River Race – May 23, 2015
Petersburg, IL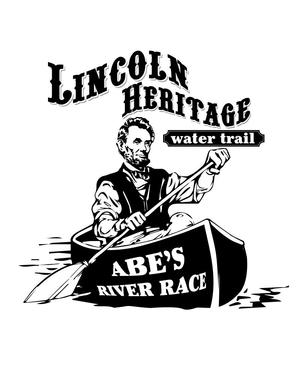 Join us
May 23rd
for the
50th Anniversary
of the Lincoln Heritage Water Trail and the running of the
2015 Abe's River Race
!
Paddlers will have the opportunity to explore approximately 12 miles of the lower Sangamon River as it flows north from Sangamon County to Lincoln's New Salem Historic Site in Petersburg, Illinois.
The
2015 Abe's River Race
will include 11 racing divisions:
Canoe:
Men's (C1-M),
Men's Double (C2-M), Mixed Couples (C2-X),
Women's (C1-W),
Women's Double (C2-W)
Kayak:
Men's Single (K1-M), Women's Single (K1-W), Open Double (K2)
Youth:
Canoe Tandem – 18 and under, Canoe Tandem 1 adult + 1 youth 12 and under
Read the full story
here
---
Floatzilla 2015 – August 15, 2015
Quad Cities

Sponsored by River Action, Floatzilla 2015 is the 6th Annual Paddlesports Celebration in the Quad Cities. Join hundreds of paddlers as they take to the Mississippi River and come together to attempt the largest gathering of paddlers (and break the Guinness World Record). Event takes place Saturday, August 15, 2015. Check it out here: http://www.floatzilla.org/
---
Chicago Maritime Festival – April 18, 2015
"Hear sea songs and shanties. Experience the romance, adventure, and mystery of the Great Lakes and the vast oceans through music, stories, and seminars that trace our maritime roots here in Chicago, across the country, and around the world. Enjoy concerts, workshops, demonstrations, exhibits, marlinspike seamanship, as well as model boat building for kids" – Excerpt from the Chicago Maritime Festival webpage:
http://chicagomaritimefestival.org/index/
Check it out!
---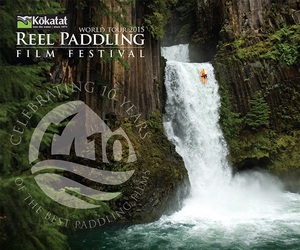 Reel Paddling Film Festival – June 18, 2015
CWA is hosting the Chicago leg of the Reel Paddling Film Festival on June 18th.
Tickets can be purchased online here:
https://www.ticketriver.com/event/15172
Rapid Media's 10th annual
Reel Paddling Film Festival
showcases the world's best paddling films to audiences in Canada, United States and around the world. The festival inspires more people to explore rivers, lakes and oceans, push physical and emotional extremes, embrace the lifestyle and appreciate the heritage of the wild places we paddle.
Read the full story
here
---

In the March 2015 edition of The Illinois Paddler, the Dam Safety video was posted without recognizing Tom Lindblade as the producer. We regret the inadvertent omission. The Dam Safety video produced by Tom may be viewed here:

https://www.youtube.com/watch?v=a5ajFJ4tuoA&noredirect=1




---
The Illinois Paddling Council
609 roselle ct
Lake Villa, Illinois 60046
US


Read the VerticalResponse marketing policy.