---
In early September of this year, advance word was distributed to a myriad of Chicago area organizations of a pending presentation of interest to those concerned with the future of Chicago's three river systems: the Chicago River, the Calumet River, and the Des Plaines River. This presentation in late September was in effect a report of studies and discussions over recent years coordinated by the Chicago's Metropolitan Planning Council and directed towards enhancing multiple uses of these urban waterways. In attendance at this Roundtable Discussion were around one hundred representatives from public and private organizations, including "yours truly" from the Illinois Paddling Council. While I doubt that heretofore many, if any, IPC members were aware of this developing study and planning effort, I am glad to report on what I have learned about the intended future of our "Great Rivers."
Read more about the discussion
here
.
---
Congratulations to the Friends of the Pecatonica Foundation For Winning the American Canoe Association's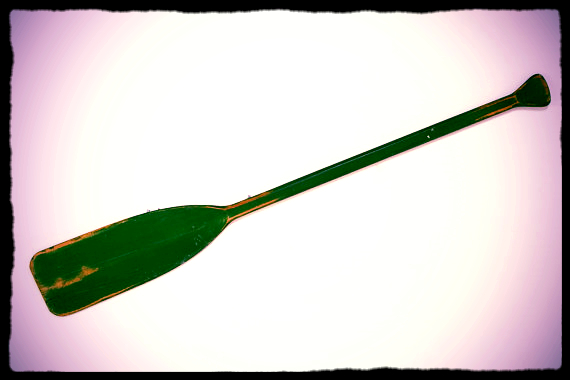 Green Paddle For Waterway Conservation Award
There once was a creek in Freeport
Yellow was its name
And paddlers needed to report
When launching a canoe in the same
A written permit was needed
To put in a river just knee deep
So for help they came asking
And dozens of letters were tasking
The City Officials for permits
When one of them finally said "That's it -
no more written requests to go paddling."
And even a launch site was opened.
Which was more than the paddlers had hopened! (it had to rhyme)
Read more about the Friends
here
---
The Friends of the Pecatonica River Foundation: Meeting Thursday, November 17, 2016

RE: You are invited to our Meeting—Please Join Us!
Dear Friends, Members, Supporters, Prospective Members & the Good People that are always there to help:
LENA, ILLINOIS; The Friends of the Pecatonica River Foundation will be meeting Thursday, November 17, 2016, at 7:00 pm at The Rafter's Restaurant & Catering, 9426 W. Wagner Road, Lena, Illinois 61048. The meeting will be held in the Cafe' Dining Room with our fearless leader, President, Joe Ginger presiding. Great atmosphere and POPCORN! The Friends of the Pecatonica River Foundation is a Not-for-Profit organization that is dedicated to improving all 58 miles of your Pecatonica River experience. This includes access, education, wildlife habitat, log jam extrication and river clean-up for the human communities in Stephenson County.
---
Illinois's Friendliest Paddle: Pecatonica River

By Don Mueggenborg
I just took a trip on the most crooked river in Illinois. I hardly believed the bends and switchbacks.
This is November, I really didn't paddle the river, I checked out the map on the internet.
Over the years, I have paddled and raced the Pec – I think I paddled all of it from the state line, through Freeport to the city of Pecatonica, to the Two Rivers landing. Not at one time, but in stretches.
What do you find on the Pec? Read on
here
.
---
Dear Paddlers,
On March 13, 2017, Traci Lynn Martin, an experienced expedition kayaker and successful ultra-endurance competitive kayaker, will begin her attempt to set a new Guinness World Record.

"My goal," explains Traci, "is to set a new Guinness World Record for the most miles kayaked in one year and in the process, to encourage and inspire individuals with chronic health conditions to reach for their dreams and don't ever give up."

In 2010, Traci was diagnosed with Rheumatoid Arthritis, a debilitating disease. Despite the diagnosis, she continues to race and has placed first in several competitions. She has set three course records in the mixed tandem division, and has set course records in the women's solo division of various races.
Read on here.
---
Happy Paddling!