Classes Start May 7: Here's What You Need to Know
LOCATIONS - You can find maps, parking information, and driving directions for Adath Israel (ADI), Victory Parkway Campus (VPC), Ohio Living Llanfair (OHLL), and Spring Grove Cemetery (SGC) here. Other locations are indicated in the catalog course descriptions.
CHECK-IN - During the first week of classes, you'll find welcome tables in the main lobby of each location. Check-in moves more quickly if you bring your printed schedule with you. This is where you will receive classroom assignments, lanyards/name badges (for new members), and parking tags (for VPC). Returning members: please bring your lanyard/name badge/parking tag from previous terms.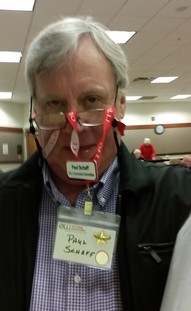 LANYARD/NAME BADGE: Wear your OLLI lanyard/name badge to all OLLI classes, events, and locations. At ADI, you will not be admitted to the building without it.
FOOD & DRINK - VPC has a small cafe and vending machines on the first floor of the Admin building, or you may bring your own food/drink. Please clean up after yourself! ADI is a kosher facility. Do not bring any food or drink into the building except water. NO EXCEPTIONS! Do not cause OLLI to lose its lease by violating this rule.
PARKING - Please note this new traffic pattern at ADI. ENTER the parking lot from Ridge, and EXIT the parking lot onto Galbraith. Do not park in any spaces marked "Reserved." At VPC, your blue or gold parking tag from Fall/Winter is good for Spring. Tags are available at the welcome table or the office (Admin 207). OLLI parking is in the lot on the north side of campus accessed from Cypress. When that lot is full, exit the lot straight onto Ashland and turn left into the visitor parking lot. Check out the campus map here.
OLLI OFFICE - Call 513-556-9186. You can find us at VPC, Administration Building, Suite 207. At ADI, you can find Facility Manager Jim Finley in room 309.
_______________________________________________________
Could You Spare an Hour?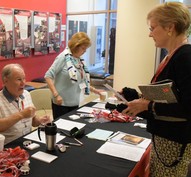 Looking for an easy, short-term way to make a difference at OLLI? Consider helping out at the welcome tables during the first week of classes. No special skills or long-term commitment needed! You'll check people in, set up new members with name badges and lanyards, distribute classroom assignment lists, and generally be a smiling welcoming face. Training takes approximately two minutes, and you'll get to meet lots of nice people. To help at Adath Israel, email Barb Luker at
lukerbarbara@gmail.com
. To help at Victory Parkway Campus, email Nancy Herbert at
nbhclifton@hotmail.com
. OLLI runs on volunteer power!
Calling all Cookie Monsters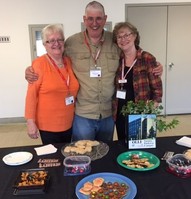 Who provides all those goodies at the Cookie Table during the first week of classes at Victory Parkway Campus? You do! Please consider bringing along a treat to share (anything that can be eaten out of hand without a plate or fork) and helping staff the table. To get involved with this sweet project, please contact Janet Banks at janetgbanks@gmail.com.
OLLI Security & Regulations at Adath Israel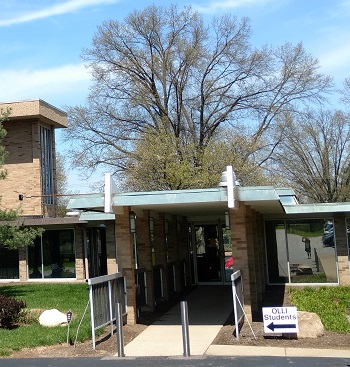 For the safety of us all, Adath Israel (ADI) is a secure building. You must enter through the school doors on the parking lot side of the building for all classes. The school doors will be unlocked from 15 minutes before until 15 minutes after each class start time. At other times, the officer in the lobby will admit only registered OLLI members/volunteers wearing their lanyards/name badges.
ADI is a KOSHER facility. NO FOOD OR DRINK (other than plain water) may be brought into the building. This is a condition of OLLI's lease. DO NOT park in spaces that are marked RESERVED.
Please be observant. If you see something suspicious or unusual, please notify the officer in the lobby. Thank you for your cheerful observation of these safety precautions and regulations.
OLLI Quiz Bowl: Saturday, June 9, 6-9 pm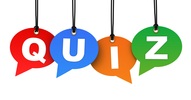 What country has the largest statue of Ghengis Kahn?
OLLI members and friends are welcome to participate in an evening of fun to raise funds for OLLI scholarships. Come with a team, join one at the event, or cheer on the competitors as they test their knowledge of trivia inspired by OLLI course topics.
What is the national sport of Japan?
There will be food, wine, beer, and soft drinks. Every Quiz Bowl participant will take home a small prize, with OLLI memberships for the first-place team, Reds ticket vouchers for second place, and OLLI tote bags for third place! Watch for your invitation in the mail and more details coming soon.
The movie Breakfast at Tiffany's came from a novella of the same name, published in 1953. Who wrote the novella?
Creative Voices: OLLI's Literary and Arts Magazine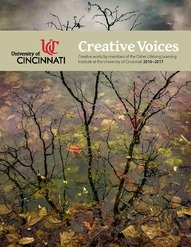 Submit your poems, photographs, short stories, paintings, essays, or drawings to be considered for inclusion in Creative Voices, OLLI's literary and arts magazine. A jury of your peers will make the selections, and copies will be available at the Welcome Tables in the fall.
Deadline: May 15. OLLI members, moderators, or volunteers during the 2017 - 18 school year are eligible to submit. No more than five submissions from any individual. Written works limited to 2,000 words. Email submissions to olli@uc.edu with "Creative Voices" as the subject line or bring/mail submissions to the OLLI office, 2220 Victory Pkwy., Admin 207, Cincinnati, OH 45206. Questions: 513-556-9186.
Teach for OLLI in the Fall
Proposals are now being accepted for multi-week courses and one-time programs for OLLI's fall term. Find the details and proposals forms here.
_______________________________________________________
We Remember
It is with sadness that we mark the passing of the following OLLI volunteers. We will miss their many contributions and friendship.
Dick Sayre was a moderator who excelled in imparting his deep knowledge of modern warfare and weaponry.
Moderator Barbara Kuroff shared her lifelong passion for great literature in her popular courses. If she wasn't teaching, you could probably find her taking classes—with Shakespeare being among her favorites.
Jay Price took up the mantel of OLLI leadership through his service on the Marketing Committee as well as the Board of Trustees (2008 - 2010).
_______________________________________________________
Dear OWLI,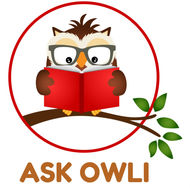 I signed up for a class that seems to be completely different from what I expected based on the catalog description. What should I do?
Disappointed Donna
Dear Donna,
Please call the OLLI office to share your concerns about anything related to OLLI. We can help you find an alternative class, talk to the moderator, or issue a refund - as appropriate. The goal of OLLI's staff and volunteer leadership is to provide both members and moderators with a successful and enriching experience.
Signed,
OWLI
_______________________________________________________
Like OLLI on Facebook
We are counting up to reach 1000 "likes"
on the OLLI at University of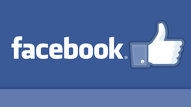 Cincinnati Facebook page — with only a few to go! When we get there, we'll put all the names
in a hat and draw one to win a free quarter membership. Lots of OLLI breaking news shows up first on Facebook. And w share photographs from classes and special events, pertinent news stories, and tips for retirees. Join our online social network!
_______________________________________________________
For more information visit
our website
here
or call (513) 556-9186.