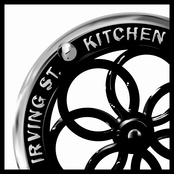 The
cost
will be $80/ seat, inclusive of food, wine and gratuity.
____________________

The dinner will commence after a brief
Welcome Reception
beginning at
5:30 pm
.
____________________
Click HERE for a link to get directions.
____________________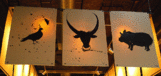 We look forward to this opportunity to discussing making and tasting wines, tending the vines and our guiding philosophies over nosh and wine.
We welcome comments and ideas of what you want to learn about during this dinner. Please let us know if anything crosses your mind!
____________________
Dietary Restrictions: PLEASE make sure that any dietary restrictions are made clear upon making your reservation. Chef Sarah will be offering vegetarian options for each course. _________________
SLOW FOOD + REAL WINE + YOU = WIN

We've been working with Chef Sarah at
Irving Street Kitchen
to offer an amazing evening of epicurean delights! If you haven't been to ISK yet, well, what are you waiting for?
We very much look forward to exploring the synergy between a selection of Dominio IV wines and Chef Sarah's seasonal-inflected, southern-tinged, New-American cuisine.
The Dinner will be limited to 40 guests.
We only have a few seats left, we encourage you to reserve your spot as soon as possible!
____________________________________
Seasonal Flavor & Liquid Savor:
'Angels on Horseback', Bacon wrapped oyster, paired with 2011 Ambrose Rose of Pinot Noir
paired with 2011 Still Life Viognier
Hazelnut-crusted Halibut, Padron Pepper and Meyer Lemon Relish, Pancetta Butter
paired with 2007 Rain on Leaves Pinot Noir
BBQ Porkbelly and Sweetbreads, Pink Lady Apples, Black Pepper-Madeira Reduction
paired with 2007 The Tango Tempranillo
Espresso Roasted Shortrib, Root Vegetable Mash, Asparagus, Lemon Vinaigrette
paired with 2008 In the Valley of Angels Syrah
(oh yeah, there just might be a Surprise Bottle or few! The menu might change a bit, in order for Chef Sarah and crew to offer only the best in seasonal, locally-sourced ingredients!)
_______________________________
To reserve your seat, please reply to this email with your name, number of seats and your daytime phone number. Seth from Dominio IV will need to contact you to get billing information. ______________________________________________
Thank you!
We thank you for your continued patronage and support of our vinous efforts!
Our Tasting Room is NOW OPEN Friday and Saturday, from 12pm to 5pm. Of course, we always welcome appointments!
Visit us on
Facebook
or
Twitter
for news, random musings, poetry, tasting notes, photos, food pairings and more!
Cheers from Dominio IV!
____________________________________