Hi Neighbor,
Here's hoping the warm glow of love on Valentines day melts your heart as well as the snow... a warm heart will lead you to compassion and serving your neighbors.
Spring is coming and Cary Grove Neighborhood Life has lots of amazing events to help you connect with your neighbors.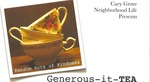 At the 5th annual Generous It Tea, our women's connecting event, we will enjoy an afternoon of high tea and an inspiring worship concert by Tonya Tripp. Tonya is currently the worship leader at Holy Cross Lutheran Church in Cary. This year's event will be held at
2:00 pm on April 13th at the LOFT in Cary.
Make reservations for the
Generous-it-Tea starting
March 1st.
Contact Jeanne Stapleton at
jmstapleton1@aol.com
Phone 847-639-6623
Reservation are $10 for one seat.
Come and join us and meet your neighbors from Cary and Fox River Grove.
****************************************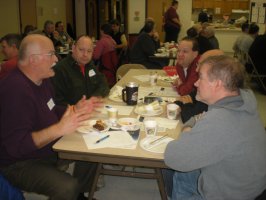 ECUMEN NEXT BREAKFAST
Ecumen 23
Date: Saturday, March 2, 2012
Time: 7am-9am
Location: Cary United Methodist Church
Cary, Illinois
Topic: Moral Standards in 2013
Suggested donation for the breakfast is $5.
Contact Rob Vellinga to participate at
847-420-1677
breakfast@carygrove.org
****************************************
YOU ARE INVITED TO ATTEND
CARY GROVE NEIGHBORHOOD LIFE
STRATEGIC PLANNING MEETING
MARCH 9 2013, 9AM TO 12PM
UNITED METHODIST CHURCH IN CARY
FIRST STREET
MUST
RSVP TO
JANICE PRUNIER-KING AT
TURMITH@MC.NET
Come and help us see the future direction God has for us in our Communities.
*****************************************
CONGRATULATIONS TO THE RECIPIENTS OF OUR SERVICE AWARDS FOR 2012 AND THANK YOU TO NANCY CULBERTSON AND KEITH LANGE FOR THE GREAT PICTURES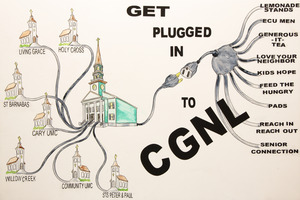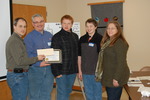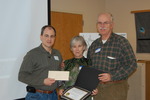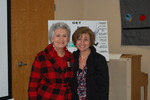 THE MOLLET FAMILY CRAIG AND KATHY KALCK TRISH SITKO
THANK YOU SO MUCH FOR SERVING OUR COMMUNITIES SO WELL FOR MANY YEARS.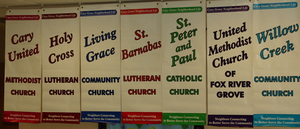 WE ARE UNITED UNDER ONE GOD WHO MAKES ALL OF THIS POSSIBLE
CGNL GAVE A $1000 DONATION TO RICH RING ST PETER AND PAUL SITE MANAGER FOR P.A.D.S.
Saints Peter and Paul church in Cary would like to thank Cary Grove Neighborhood Life for their donation to our churches' PADS site. Every Monday night from October through April, our church shelters approximately 45 people, and as many as 72. We provide a warm place to sleep and offer around 4,000 meals during the season. The funding of this ministry is through the generosity of volunteers and donations such as the one from Cary Grove Neighborhood Life. If you would like to help support, our PADS site, call 847-639-2636.
BE SURE TO WATCH OUR LATEST VIDEO ...THANKS TO RICH PORTER
https://www.youtube.com/watch?v=urFWASthKj0
www.carygrove.org

www.carygrove.org