Hello Neighbor,



Our community has so much to be thankful for this year. God has certainly blessed us with neighbors who care and want to serve each other.

I can already see pie's being delivered across the street, kids taking plates of delicious food to seniors who cannot get out, and families getting full turkey dinners at our food pantry. No one will be hungry thanks to your generosity.

May you receive many blessings on your family as you share all that God has given you.

COME AND JOIN US FOR AN
ECUMENICAL THANKSGIVING SERVICE
SUNDAY, NOVEMBER 20, 2011
ALL ARE WELCOME
HOSTED AT SS PETER & PAUL CATHOLIC CHURCH
410 First St., Cary, IL
COLLABORATING WITH CARY UNITED METHODIST CHURCH

SERVICE STARTS AT 7:00 P. M.
An offering of non-perishable food items/cash will be taken to help support our local food pantry and Helping Hands.
There will be fellowship and refreshments afterward in the Gathering Space. You are invited to bring your favorite pie to share!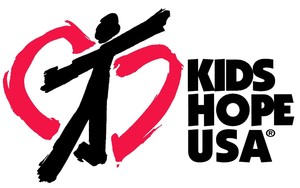 We would like to invite the parents of 3 of our Elementary schools to request a mentor for your child through the Kids Hope program. This is for one hour once a week with the same person. The mentors have been trained and qualified through the kids hope program. For more information go to www.carygrove.org
Briargate has 3 mentors waiting for children
Deerpath has 4 mentors waiting for children
Three Oaks has 10 mentors waiting for children

Just click on your schools name and you will be taken to the consent form on our website. Fill out the form and take it to your principle. They will discuss with your child's teacher when during the school day would be the best time for the weekly meeting. This is a wonderful program that builds self esteem and gives encouragement to your children who might be struggling in educational or emotional areas. I actually think every child could benefit from a mentor.

Part of this wonderful program is showing appreciation to our teachers. Last month our event coordinators from each church provided a beautiful basket of apples for each teachers lounge and school office.
We would like to thank Royal Oak farm in Harvard for donated 240 apples for this event. They were beautiful and delicious.

Watch these videos about Kids Hope from Spring Lake Wesleyan church...


http://www.youtube.com/watch?v=C7UgVO48sHY&feature=related

http://www.youtube.com/watch?v=ZgcfVMxWnHg&feature=related



WHAT IS PADS?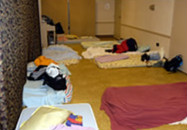 PADS facilities in Cary help provide a meal and a night of temporary shelter for the homeless.

Learn more

Watch a PADS DVD
http://www.youtube.com/watch?v=HspLFpnUnqw




SAVE THE DATE

OUR 4TH ANNUAL
CG GATHERING
WILL BE HELD ON
FEBRUARY 12
AT CARY UNITED METHODIST

Come and find out what's in store for our community through CGNL in 2012