FEBRUARY 2012 NEWSLETTER
Hello Men of Cary Grove,
This newsletter is for you this month. We wanted to be sure you knew there are still two
EcuMen breakfast's
left this year. These are great opportunities to meet other guys from your community and find ways you can Reach In and Reach Out with them and their families to the people in need in Cary and Fox River Grove.
This year EcuMen has been having great discussions about how each of our local community church's see's ecumenism, worship, discipleship, and scripture

This month, we're talking about Giving/Tithing.
1) What are the foundational scriptures on giving and tithing
2) What does each church teach about giving/tithing? How often?
3) How does each church receive tithes and offerings? Specific time in the service? Passing the plate? Online?
In the discussion questions, we'll focus on how we personally approach giving and our patterns of giving to the local church, to ministries and to good causes outside of the church.
____________________
Time:
7am - 9am
Suggested donation: $5
Location:
Norge Ski Club
, 100 Ski Hill Road; Fox River Grove, IL
Please plan to attend and
RSVP to Rob Vellinga at breakfast@carygrove.org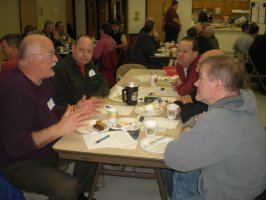 BELOW YOU WILL FIND ANOTHER CHALLENGE TO PROTECT YOUR MARRIAGE OR RELATIONSHIPS... CHECK IT OUT... VERY TECHIE:)
Is it okay to use your phone on a date?
Normally not! But during the spring of 2012, tens of thousands of Chicago couples will be interacting with a hi-tech resource sponsored by hundreds of local churches.
"

Date Night Challenge

"
is a mobile app that delivers date night deals from local restaurants, fun date night ideas, conversation starters, couples quizzes to bounce back and forth through cyber-space, and more. Best of all, it will point back to workshops and events offered by local churches that are designed to help couples go deeper in their most important relationship.
Date night research clearly indicates that couples who spend time together laughing and talking are the couples who experience the highest levels of relationship satisfaction and success. Is your church participating in the Date Night Challenge?
And yes, there is a web-based version of this information for those who don't own a data phone!
Bill Yaccino
Chris
t Together
, Chicago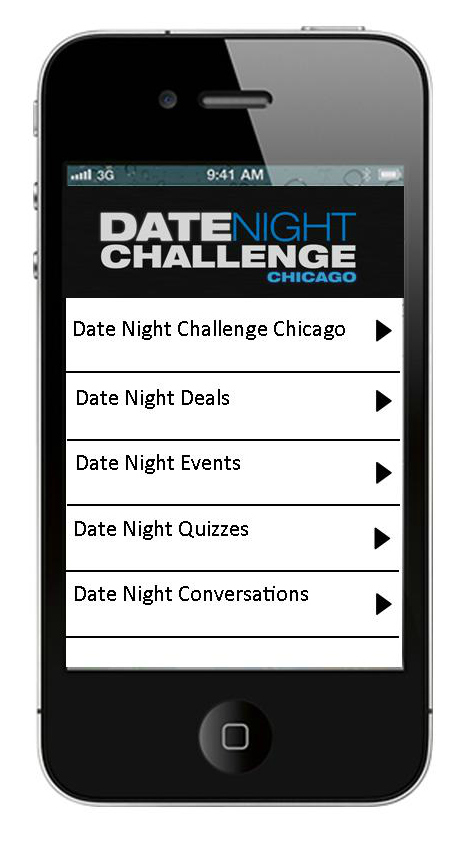 Christ Together

Helping the whole Church bring the whole Gospel to the whole city