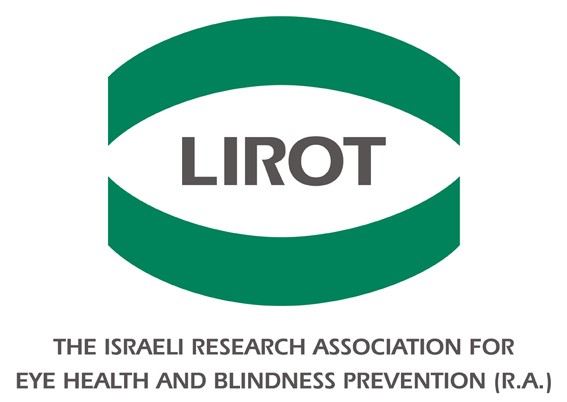 "There is no greater affliction and no greater torment than blindness of the eyes"
If you're reading these words, it means you have the power to help us
Eye Health Awareness Month 2017
Summary Report
Awareness Month 2017 opening
Herzliya mayor Mr. Moshe Fadlon kicked-off the opening of the Eye Health Awareness Month and gave a personal example when he called on all residents of the city to perform an eye exam to prevent future vision problems and maintain eye health!
The mayor was examined by Dr. Anat Robinson
Senior physician and Glaucoma expert at the Rabin Medical Center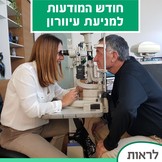 This year we carried out a survey on the frequency of eye doctor checkups
1 in 2 Israelis (52%) that are in the genetic risk group (or that one of their family members is afflicted with eye disease) were not examined in the last two years by an eye doctor.
Regarding the general population
1 in 3 Israelis (34%) was not examined by an eye doctor in over 5 years.
We decided this year to address the risk group, as that group has a concrete trigger to be examined.
We believe that among the risk group we would be more successful in sparking greater involvement in eye checkups.
Is one of your family members afflicted with eye disease?
"Don't close your eyes.
Examine today to see the Tomorrow
Schedule an appointment today with an eye doctor"
"Guide to Good Vision" yearly magazine
Professionally edited by Prof. Dani Gaaton.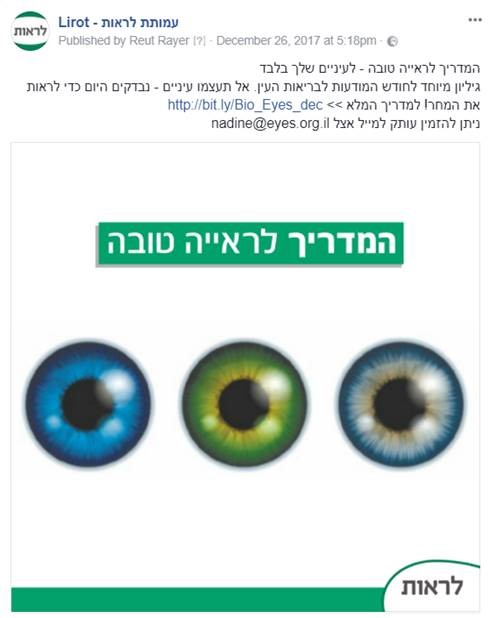 Distribution of an awareness commercial starring actor Rami Baruch
We added the survey results in the commercial with pro-bono assistance of TBWA company.
The commercial was exhibited on plasma screens in 110 branches of Bank Discount
About 220,000 viewers saw the commercial in the "Cinema City" movie theaters across the nation
Was exhibited in 106 main TV channels broadcasts in favor of nonprofits.
Was distributed on You tube and Facebook together with all the awareness items campaign.
Various public relations in different media, radio, TV, and the internet
With pro-bono assistance of ABBVIE corporation
An article by Dr. Zohar Wilner on Uveitis
An interview with Prof. Chowers in carasso's talk show in Channel 10
http://192.118.60.6/radioMP4/2018/01/17/8232722.mp4
An interview with Lirot Assoc. CEO and Dr. Yuval Cohen
In Radius radio's "Kvod Haorech Din"
https://www.youtube.com/watch?v=Rt1ReJkhSsE&feature=youtu.be
Awareness Month Google campaign
Google Grant activity and Lirot Association's website traffic during Awareness Month
Our adds were viewed by 20.000 people with a 4.6 % CTR
Organizing the third conference for the recruitment of patients afflicted with hereditary retinal diseases, which supports the genetic mapping research.
Thursday 28.12
At the Haifa Blindness Service Center, with attendance of more than 50 patients and their families.
Doctors presented New developments in the genetic field of hereditary ocular diseases
And offer the option to give blood samples for genetic tests.
Eye Health conference at the Herzliya City Hall, where the general public was invited on 29.12
Lecture on the subject of eye health for different age groups by Dr Anat Robinson.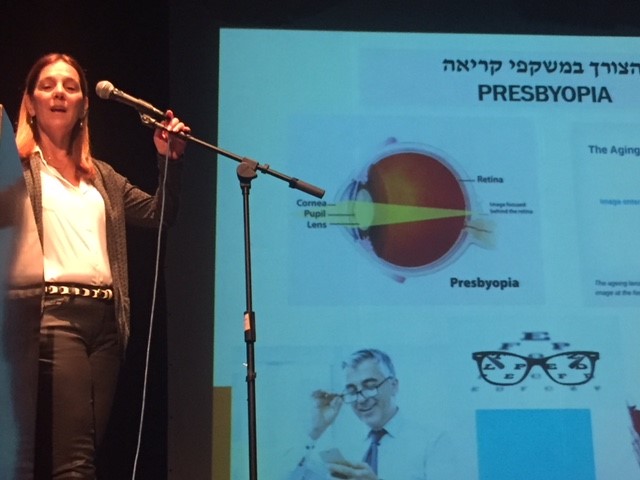 Fundraising campaign sponsored by L'occitane corporation
In all their shops and on the internet together with a PR campaign on eye health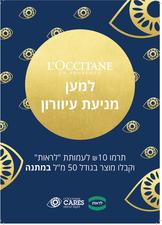 WE apologize that some of the information in this newsletter could not be translated in English, but hope you can get an idea of our activities during the 9th eye health awareness month in Israel.
With the best wishes for a good 2018 year
Hope to get your support again this year
Nadine Hollander
&Lirot association board
Thanks to all the partners during the 9th awareness month 2017