Fall Print Edition of Confluence Available Online
Save the Date: Weekend for Rivers 2013
Google River Connect Event
Water Trails Workshop
GRN Internships Available
GA Water Wire Blog Post - Water Supply Report Card
Like Us on Facebook
1% for the Planet
Get GRN News in our RSS Feed
Planned Giving for Georgia Rivers
---
Fall Print Edition of Confluence Available Online

The Fall 2012 Print Edition of Confluence can be accessed online at http://www.garivers.org/files/confluence/nov2012reduced.pdf.
---
Save the Date: Weekend for Rivers

Join Georgia River Network on April 6-7, 2013 for Weekend for Rivers, our annual Conference and River Celebration! The 2-day storytelling, partying and paddling event will be held at the Chattahoochee Nature Center in Roswell, Georgia.
Weekend for Rivers gives us all a chance each year to get together and celebrate Georgia's unique, beautiful rivers as a community of aficionados and advocates. Saturday, April 6th will be a day of inspiration, education and connections with folks who are as passionate about Georgia's rivers as you are. The day will include a series of short presentations and interactive forums that will paint a broad picture of the state of Georgia's rivers and the people who work every day to protect and honor them, and this year we're including a track focused on river issues and policies as well. We have issued a call for proposals, so start thinking about something you'd like to share. We'd love to include you in our presenters at next year's Weekend for Rivers. Click here to submit your proposal by December 15, 2012.

And to top off a day of inspiring presentations, join us for our annual River Celebration Party—you can come whether or not you can attend the rest of the weekend! That night, there will be an opportunity camp at the Chattahoochee Nature Center, wake up the next morning and paddle a stretch of the beautiful Chattahoochee River! So put Weekend for Rivers on your calendar and look for registration to open at the beginning of February, 2013!
---
GRN and Google Partner for River Connect Event

Georgia River Network, Google and metro Atlanta environmental and river protection and recreation organizations invited metro-Atlanta college students to join us for a fun night of networking, involvement, entertainment, and celebration.This free event was hosted by Google at their Atlanta headquarters and featured food, networking with organizations to learn how to get involved in service-projects and river and nature outings, a satellite link-up presentation by Rue Mapp (founder and director of Outdoor Afro, a social community that reconnects African-Americans with natural spaces and one another through recreational activities), exhibits by environmental and river protection and recreation organizations, and screenings of the winning videos in the "Summer-Water-Fun" contest.
---
Georgia River Network had its 4th Water Trails Workshop- Water Trails that Work on Oct 13th in Porterdale, GA

Water Trail experts and representatives from around the State gathered to discover and share the keys to developing a successful water trail. Presentations covered the full gamut of water trail topics including: planning, community support, recreational opportunities, education, conservation, restoration, and public information. The workshop also included a map display area where river groups could discuss the water trails they represent. Speakers provided insight and resources from their many experiences, efforts, challenges and success stories in the water trails world. To view the presentations from the workshop, visit http://garivers.org/gwtc/build-a-water-trail/georgia-water-trails-toolkit/45-gwtc/tools/391-water-trail-workshop-presentations.html
---
GRN Internships Available

GRN has internships available this fall and winter. Click here for details on the interships.
---
GA Water Wire Blog Post

Water Supply Report Card
By Chris Manganiello (PhD), GRN Policy Director

Shannon McCaffrey's recent Atlanta Journal Constitution article about the Governor's Water Supply Program (GWSP) awards and blatant political favoritism sparked my interest in the "Scoring Methodology" that the Georgia Environmental Finance Authority (GEFA) and Department of Community Affairs (DCA) used to evaluate the Round I applications. Folks from GEFA, DCA, Georgia Department of Agriculture, Georgia State Financing and Investment Commission, Georgia Environmental Protection Division, and others collectively whittled down the fifteen applications to a short-list including ten projects before seeking approval from the GEFA's and DCA's board of directors, and then announcing eight awards on August 1. (Visit the Georgia Water Wire for an awards summary). As a former teacher, I know that all grading rubrics are simultaneously subjective and objective. But in the end, I can clearly explain how I arrived at any given assessment.

Click here to read the full water wire post.
---
"Like" Us on Facebook



Find out about river events, learn cool facts and enjoy photos. "Like" our fan page on facebook at https://www.facebook.com/#!/georgiarivernetwork
---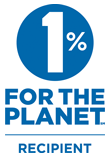 Georgia River Network is a 1% for the Planet non-profit partner. Over 1200 companies are giving 1% of their profits to organizations in the network that are committed to creating a healthy planet. Learn more at www.onepercentfortheplanet.org.
---
Get GRN News in Our RSS Feed

Not on Facebook? Want to see what is going on each day in the world of Georgia rivers? Go here: http://garivernews.wordpress.com/. Click on the "follow" button in the bottom right corner, enter your email address, and our daily news will be delivered to your inbox.
---
Planned Giving for Georgia's Rivers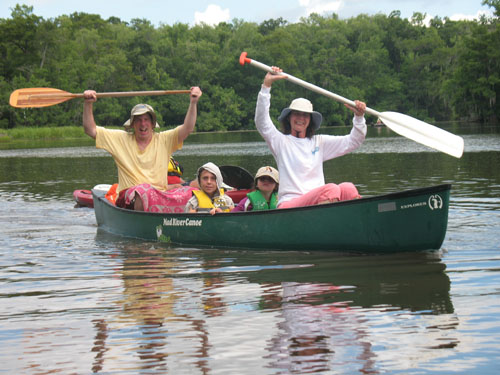 Did you know you can make a significant gift without reaching for your checkbook?

How you ask? By including Georgia River Network in you will. Think this is difficult? It is not. All you have to do is insert this simple paragraph in your will: "I give, devise, and bequeath [$] or [%] of my Residual Estate to Georgia River Network tax id #58-2404112. Georgia River Network may be contacted in care of GRN, 126 S. Milledge Ave. Suite E3, Athens, GA 30605, 706-549-4508" OR "I give and devise to Georgia River Network, Inc., a Georgia 501(c)(3) non-profit corporation, (Tax ID 58-2404112), located at 126 S. Milledge Ave., Athens, GA, 30605, all (or state a dollar amount or a percentage) of the rest, residue, and remainder of my estate, both real and personal, to be used for its general support (or for the support of a specific fund or program)."

It is quick and easy and makes a huge difference! Once you have done this, let us know so we can say thank you!
---