In This Issue
News Stream
News:
​Nonprofit Resources:
---
Ogeechee Riverkeeper Stepping Down
Excerpted from Bryan County News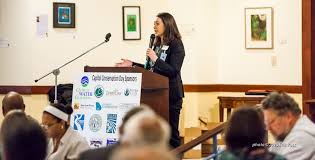 Emily Markesteyn Kurilla has announced she is leaving her post as the executive director of Ogeechee Riverkeeper effective May 31. During her tenure, Kurilla publicly advocated for clean water and the residents who live near, recreate in and rely on the Ogeechee and Canoochee rivers and coastal waters of Georgia.

As the Ogeechee Riverkeeper, her responsibilities included education, monitoring and advocacy activities to promote clean water quality in addition to working with the board of directors to ensure sustainable growth of the organization.

Kurilla and her family will remain in the Savannah area and she has accepted a position with Hasley Recreation Inc., which designs and sells park and playground equipment.

"

I am so grateful for the opportunity and my time spent serving as executive director and Riverkeeper with this amazing organization," Kurilla said. "While I will miss being intimately involved with Ogeechee Riverkeeper, I am excited to see new energy lead the organization effectively in the future."
Read more about the Ogeechee Riverkeeper.
---
Pepperell Teacher Ready for Paddle Georgia
Excerpted from Rome News Tribune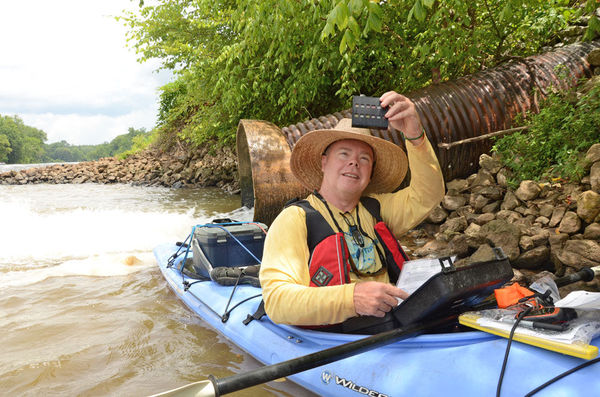 A teacher at Pepperell Middle School will have something to share with his students when he returns to school after summer break, thanks to a scholarship he won to participate in Paddle Georgia 2017, a week-long, 106-mile journey down the Etowah River.

Hunter Williams, a seventh-grade teacher at the school, was chosen to receive a $425 scholarship to participate in the annual canoe and kayak trip organized by Georgia River Network. During the event, Williams and other Georgia educators will receive environmental education training and become certified as a Georgia Adopt-A-Stream water monitors.

The scholarship program is made possible by Georgia River Network and Coosa River Basin Initiative through generous support from the Mohawk Carpet Foundation and Williams Energy.

Paddle Georgia is an annual canoe and kayak journey that takes place on a different Georgia river each year. In the event's first 12 years, Georgia River Network has guided more than 4000 people down 13 Georgia rivers and generated more than $400,000 for river protection. Nearly 80 Georgia educators have participated in the scholarship program.
More than 350 people are expected to participate in the seven-day journey that starts near Dawsonville June 17 and ends in Rome June 23.

Read the full article in the Rome News Tribune here!
---
Flint River Water Trail: New and Renovated Ramps Provide Better Access to Popular Waterways
Social Circle, Ga. (June 9, 2017)
Whether you are interested in a river trip or visiting a public fishing area, you most likely are looking for somewhere to launch a vessel. Thanks to two new construction projects, boaters and anglers have a few new places to "set sail."
"Thanks to efforts of such state agencies as Georgia Department of Transportation and Georgia Department of Natural Resources, anglers and boaters have improved and/or new access to both the Flint River and on Big Lazer Public Fishing Area/Wildlife Management Area," says state boat ramp program coordinator Jeff Bishop.

Flint River (Lee County): Hwy. 32 Bridge and Boat Ramp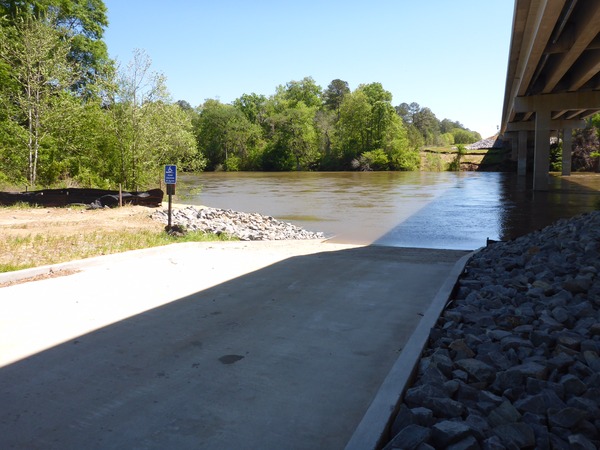 The Flint River is a 344-mile long river reaching from southern Fulton County all the way south to Bainbridge and ultimately flowing in to Lake Seminole. The lower Flint is characterized by limestone bluffs, blue hole springs, cypress-lined banks, islands and rocky shoals, and abundant fish and wildlife.

Boaters and anglers utilizing the Hwy. 32 Bridge in Lee County will be pleased with the improvements made there by Georgia Department of Transportation. As part of a larger bridge replacement project, crews also replaced the old log-style ramp with a new deeper ramp providing better river access at low flow. Additionally, future plans include widening and paving the access road and parking area.

"Good, safe, public access on our waterways is the key to insuring that private property rights are protected while insuring that fisher folk and boaters/paddlers have the infrastructure they need to enjoy the public resource," said Gordon Rogers, Executive Director of Flint Riverkeeper. "Our Georgia rivers are so precious, so beautiful, so productive. Improved access to the upper Flint at Big Lazer WMA, on the creek and the river, and on the lower Flint at GA Highway 32 are much-appreciated additions to the ways we are privileged to enjoy the Flint. They are both located amid some fine shoal bass fishing and paddling sections. Hat's off to the Georgia DNR and Georgia DOT for making this happen."
Big Lazer Public Fishing Area/Wildlife Management Area (Talbot County)
Thanks to crews with the Georgia Department of Natural Resources, there is a new hand launch area and canoe steps available at Big Lazer WMA/PFA near Hickman Island. These locations, located in Talbot County, provide access to the Flint River and to Big Lazer Creek. With access to the Flint River having washed out decades ago at this WMA, this improvement will be most welcome by canoers, kayakers and anglers.
Additionally, there is a new five-vehicle parking area that also can serve as a hand launch area to the edge of Big Lazer Creek, located just a short distance away through a cleared path.

The Georgia DNR Wildlife Resources Division Boating Access Program appreciates the efforts of the Georgia River Network through local water trail partners. For information about paddle trails on Georgia waterways, visit www.gawatertrails.org.

For more information on Georgia boat ramps in your area, visit www.georgiaoutdoormap.com. For more information about fishing on the Flint River, or other rivers, visit www.georgiawildlife.com/Fishing/Rivers. For more information about fishing at PFAs, visit www.georgiawildlife.com/fishing/public-fishing-areas.
Read the
full DRN Press Release.
---
Upper Oconee Water Trail VIP Paddle
Excerpted from Online Athens, Athens Banner Herald, By Lee Shearer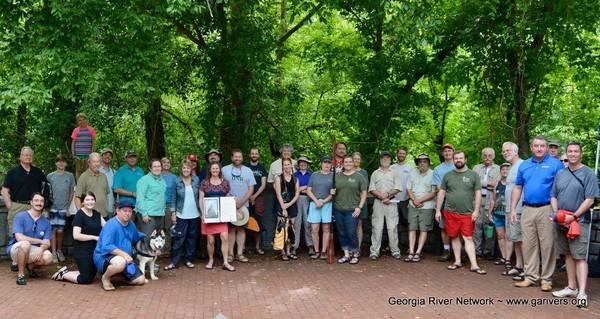 Athens has bike paths, a greenway and here and there, hiking trails. Soon the city might have another kind of pathway — water trails, or blue trails, for kayaking or canoeing.
The first trail got off to a quiet start a year ago when Athens-Clarke County had a ribbon-cutting in Ben Burton park for a ramp into the Middle Oconee
River, a place where people can launch non-motorized rowboats, canoes or kayaks.

But to have a trail, you've got to have two or more places for access no more than a day's paddle apart, about 10 miles or so.

Mel Cochran-Davis has been talking to owners of land on the Middle Oconee about a second spot to launch and take out small watercraft, but there's so far nothing definite, she said. "The challenge is convincing property owners it's a good thing," said Gwyneth Moody, director of programs and outreach for the Georgia River Network.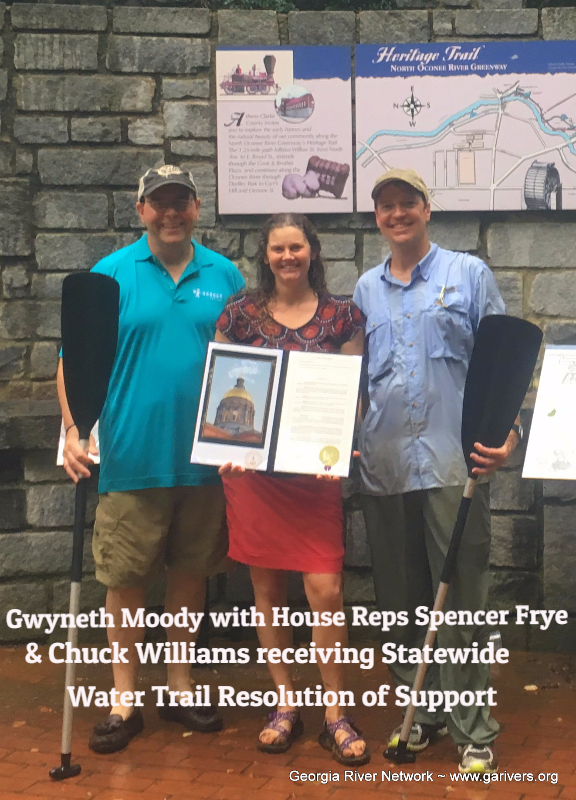 Moody, Cochran-Davis — administrator of Athens-Clarke County Leisure Services' park services division — and others hope before long Athens could have water trails on both the North Oconee and Middle Oconee rivers. They and others working to establish some water trails for Athens invited elected officials and those who might help to a brief excursion on the North Oconee River on Monday. Several took them up on the offer, setting out in kayaks and canoes from a bank of the North Oconee in Dudley Park in what was at times a driving rain.

State Reps. Spencer Frye (D-Athens) and Chuck Williams (R-Watkinsville) got on the water. Sen. Frank Ginn (R-Danielsville), chairman of the Senate Natural Resources and the Environment Committee, didn't take part in the float but helped unload canoes. Frye also brought along a copy of a resolution he'd sponsored in the legislature in support of water trails. It passed the House unanimously, but carried no funding with it. It's still "a nice pat on the back," Moody said.

Georgia's state government doesn't have a water-trails program, and the nonprofit Georgia Rivers Network is spearheading the development of water trails in the state, she said. Athens-Clarke County Commissioners Kelly Girtz, Jared Bailey and Melissa Link also got on the water for a short trip upriver and back.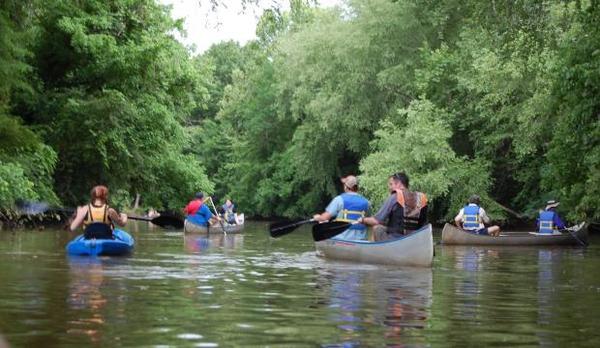 Moody hoped the trip would help build support for water trails here, which would become part of a growing statewide network of such trails. As conceived, the Upper Oconee Water Trail would traverse 98 miles on the Middle and North Oconee, which join to form the Oconee River south of Athens. The Georgia Rivers Network website lists 15 established water trails in Georgia, and 18 "under development," including an Upper Oconee Water Trail, which would include segments in Athens. Nearby established trails include segments of the Yellow River in the Atlanta area and part of the Broad River north and east of Athens.

Read more about the North Oconee River Water Trail VIP Paddle in Online Athens.
---
Sign Up for GRN's Annual Member GA Mountain Hiking Trip to Len Foote Hike Inn
We are excited that Georgia River Network (GRN) has been offered the opportunity again this year to bring a group to the Hike Inn on Thursday September 14th – Friday September 15th and we want YOU to come!
The Inn has room for up to 40 people, so it's first come, first served, and the people we wanted to offer this opportunity to is YOU – our supporters, volunteers, members and colleagues, and your families - to join our staff and board and our families! It will be a great time for Georgia's river friends to spend time together and have fun.

Located near Dawsonville and Dahlonega, the Len Foote Hike Inn at Amicalola Falls State Park is a back country inn with 2-person private rooms with comfy bunk beds; hot showers, sinks, and compost toilets in the bath house; and prepared meals served in their dining room. The Inn is accessible only by foot over a moderate 5 mile hiking trail which originates at the top of the Amicalola Falls. The hike takes from 2 to 4 hours, and the beautiful trail is entirely within the Chattahoochee National Forest and Amicalola Falls State Park.
The Hike Inn is generously offering 50% off rates for our group! To reserve your spot go to the reservation link on their webpage and click the book now tab.

It will pull up the 50% discount rate.
Enter the correct dates and on the bottom of the page enter promotional/group code
river.
Check out more about the Len Foote Hike Inn on the GRN page!
---
Fall Float on the Flint 2017 - Save the Date!



Join Georgia River Network and Flint Riverkeeper on Columbus Day weekend for a voyage down the Flint River that would fill Christopher Columbus with envy.

We'll travel 56 miles from Albany to Bainbridge taking in the best of the Flint--beautiful blue hole springs, lively rapids, rich history, abundant wildlife and more! Fashioned after our annual week-long Paddle Georgia events, we will tent camp on the river two nights at Rocky Bend Flint River Retreat. Like our annual summer adventure, we will enjoy catered meals, educational programs and great camaraderie as we make our way down one of Georgia's most beautiful rivers during a beautiful time of year.

The Flint river in South Georgia is fed by massive underground aquifers and runs clear and cool. While other South Georgia rivers offer up a plethora of sandbars and lazy bends, the Flint flows between limestone bluffs, over shoals and between picturesque islands. Along the way, crystal clear spring pools bubble up to feed the river. Off river, we will have the opportunity to learn more about the river and the region through tours of area attractions and nightly activities at campsites that include entertainment, games and programs highlighting the river's cultural and natural heritage. It's every bit as much fun as the original Paddle Georgia…just a wee bit shorter.

Check out more information for Fall Float on the Flint!
---
Enjoy paddling through the Golden Isles of Coastal GA on this family friendly paddling trip. The trip will include locally sourced meals, live entertainment and camping near the beach under gorgeous live oak and palmetto forest. We will enjoy fascinating presentations about wildlife, local lore, coastal restoration efforts and more! Spots will be limited.

Mark your calendar - Registration coming soon!
---
Last Chance to Join Paddle Georgia 2017 Canoe-a-thon!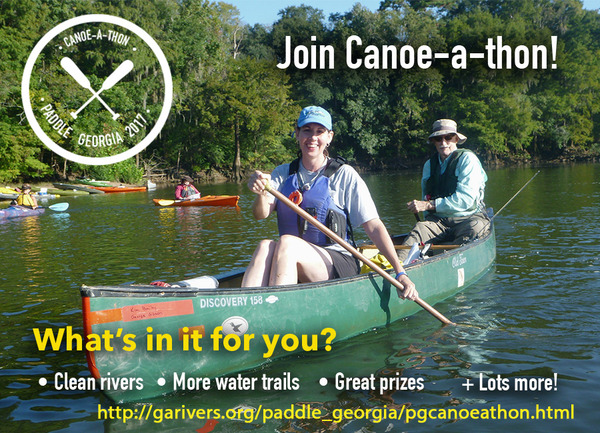 Paddle Georgia's Canoe-A-Thon raises critical funds that allow Georgia River Network to work for clean, healthy rivers. Each participant is asked to solicit donations on a per-mile basis. Canoe-A-thoners compete for gifts and prizes and can become eligible for priority registration for Paddle Georgia 2018.
The Canoe-A-Thon works just like a walk-a-thon. Ask prospective donors to sponsor you at a specific amount for each of the miles you'll be paddling during Paddle Georgia 2017 or Spring on the Satilla.

Funds raised will be used to provide grants to Satilla Riverkeeper (Spring on the Satilla) Flint Riverkeeper (Fall Float on the Flint) and Coosa River Basin Initiative and Upper Etowah River Alliance (Paddle Georgia 2017).

Paddle Georgia Canoe-A-Thon grants have been used by local river protection groups to:
Build new canoe and kayak launches

Establish water trails and install information kiosks at river access points

Conduct water monitoring to identify pollution problems

Eliminate pollution problems
More than $2000 in prizes will be awarded to those participants generating the most money, including new canoes and kayaks and other paddling-related merchandise donated by our sponsors.

Help Georgia's rivers and win great prizes while you're doing it! 2017 prizes will be listed as they are secured:
Jackson Tupelo Kayak

Yeti Cooler

Gift Basket of Items from Outside World

Stay at the Hike Inn for 2

Accent Lanai Paddle

Individual Member Package from Friend of GA State Parks

2 Patagonia Sweaters

Salomon Shoes Mens 10

Salomon Sonic Aero Shoe (W size 8)

2 Bending Branches Paddles
For instructions on how to get started, visit Canoe-a-thon! The 2017 Canoe-a-thon ends July 31.
---
Bike Ride Along the Hooch

When: Sat, June 17, 9:30am – 3:00pm
Take an easy scenic 10 mile oneway ride along the Georgia/Alabama border following the Chattahoochee River from Uptown Columbus to Fort Benning, GA.
For more info, visit Bike Ride Along the Hooch
Lake Lanier Cruise on the Chota Princess II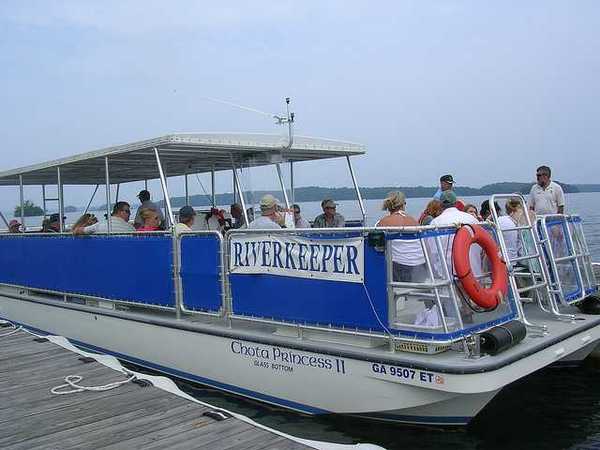 When: Sat, June 17, 10:00am - 12:30pm
Where: Aqualand Marina,
6800 Lights Ferry Rd, Flowery Branch, GA 30542


Through the use of visual aids such as pelts, talons, skulls, and more, attendees will learn how wildlife adapt to live in the niche that is Lake Lanier and its surroundings. Riverkeeper Jason Ulseth will captain the boat and inform participants about the lake's history, uses and water quality, too. The boat will depart from Aqualand Marina at 10 a.m. sharp and return to the dock at 12:30 p.m.
For more info, visit Lake Lanier Cruise.
Chestatee River Canoe Float & Late Spring Flora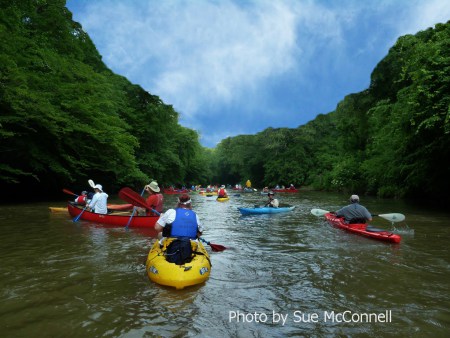 When: Sun, June 18, 10am – 4pm
Where: Appalachian Outfitters Outpost on Highway 60
The beautiful Chestatee River flows out of the mountains north of Dahlonega into the Chattahoochee and is an easy 6.3 mile float punctuated with several very mild rapids. Paddle past banks covered with rhododendron and mountain laurel, ferns, and wildflowers. This will be a very leisurely float with multiple investigative stops to fondle plants, terrorize turtles, and startle snakes. This is a Georgia Botanical Society trip open to all interested persons.
For more info, visit Chestatee River Canoe Float
Paddle Fest 2017
When: Sat, June 24, 9:00am - 3:00pm
Where: Augusta, GA
Ready your paddles for Savannah Riverkeeper's 11th Annual Paddlefest in Augusta, GA, Saturday, June 24. Canoes, kayaks and stand-up paddleboards are welcome for an exciting trek down the Savannah River in race or recreation divisions. Make your way through 7 miles of beautiful shoals and free-flowing river between historic downtown Augusta and North Augusta. Then, cool off with an afterparty on the riverfront with lunch, live music and craft beers.
Sullivan Launch to Madison Blue Springs, Withlacoochee River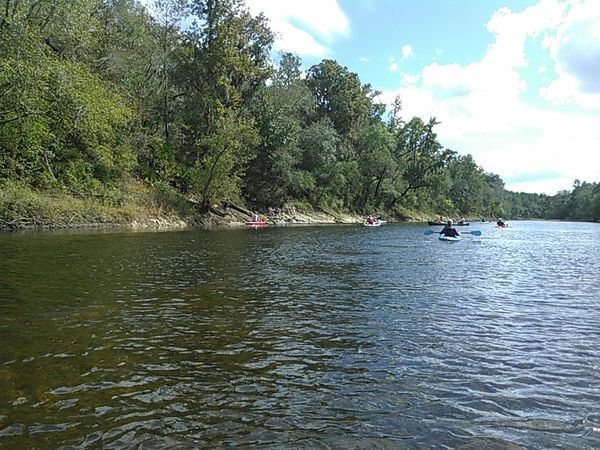 When: Sat, June 24, 9am – 4pm
Where: Sullivan Launch, river mile 21.9
Paddle with WWALS to one of the most beautiful springs on the Withlacoochee River, from Sullivan Launch to Madison Blue Spring, about 6.5 hours including shuttle, with lunch, swim stops, and bon-bons, of course.
For more info, visit Sullivan Launch
Augusta Canal Music Cruise - "Jeff Liberty"
When: Fri, June 30, 7:00pm – 8:30pm
Where: 1450 Greene St, Augusta, GA 30901
Adults $25, Senior 60+, military, students $23 Call ahead for reservations! 706-823-0440 ext. 4 Bring refreshments and picnic to enjoy an evening out on the Augusta Canal!
For more info, visit Moonlight Music Cruise
Rivers Alive with Flint Riverkeeper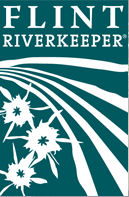 When: Sat, July 8, 8:00am - 2:00pm
Volunteers will be traveling the Kinchafoonee and Muckalee Creek from one bridge to the next removing trash along the way. Also, looking a few experienced boaters on the Flint too but, can't send high school kids! We will have a cookout at Chehaw Park with a bluegrass band. Event starts around 8:00am and should end after our lunch at Chehaw Park. Volunteers that sign up two weeks prior to the event will receive a Lee County Rivers Alive shirt and hopefully a newly designed sticker for their boat or cooler.
For more info, visit Rivers Alive.
Water-Wise Gardening
When: Wed, July 12, 6:00pm - 7:30pm
Where: 2025 Baxter St, Athens, GA 30606
Learn water-wise gardening techniques from an Athens Master Gardener. This is part of the monthly gardening series presented by the Athens-Clarke County Extension Office. The Water Conservation Office co-sponsors this workshop and will present a drought update. The event is free, to register email atedrow@uga.edu.
For more information, visit Water-Wise Gardening.
River Discovery Trip - Buford Dam to McGinnis Ferry (9 miles)
When: Sat, July 15
Starting at the base of Buford Dam in the clear, cold water released from the bottom of Lake Lanier and paddling to the new ramp at McGinnis Ferry. This journey follows a section of beautiful oak hickory forest and prime trout water.
For more info, visit
River Discovery Trip.
Native Cane and Birding at Panola Mountain State Park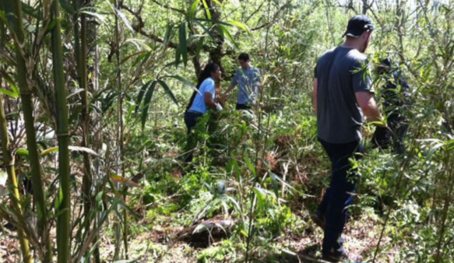 When: Sat, July 15, 9:00am - 11:30am
Where: Panola Mountain State Park, 2620 GA-155 N, Stockbridge, GA 30281
On this trip we'll visit a river cane restoration project, established with the help of the South River Watershed Alliance.We'll walk along a section of the South River near Panola Mountain that joins the Arabia Mountain Trail where we'll visit a cane restoration area that is also part of the Power of Flight birding-banding research project. We'll learn about the importance of river cane and about our migrating songsters, and we'll listen for the distinctive call of the Swainson's warbler (which for you birders sounds like somewhat the beginning song of the Louisiana waterthrush plus the ending song of white-eyed vireo).
For more information, visit Native Cane and Birding.
---
Georgia River Network 2017 Statewide Events Calendar


---
Filing for 501 (c)(3) Status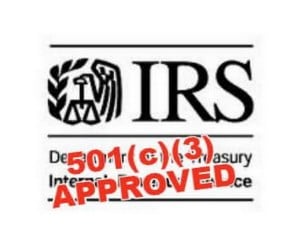 It's important to know that when you're thinking about organizing a group of people around an issue, you can either file for

501c3

status yourselves or find a

501c3

nonprofit that will let you borrow theirs. There are some definite benefits and definite drawbacks to each solution, and the decision should be made on a case-by-case basis.

Why would we want to ask another organization to be our fiscal sponsor? The benefit of this is that without going through the process of filing for

501c3

status, you're able to accept donations though a registered

501c3

nonprofit, so the donor would be able to claim any money they donate to you as tax exempt on their taxes. In addition to that, it allows your group to be able to accept grant monies (since you can't get a grant without

501c3

status).
There are also a few drawbacks to adopting a fiscal sponsor. The first is simply that there may not be an organization that is willing to sponsor you. Being a fiscal sponsor does create more accounting work for them, and the more money your group makes, the more work it will create for the sponsor group. In addition to that, the fiscal sponsor is entitled to take a percentage of all the money you make—a service fee for sponsoring you. This fee is subject to negotiation, but it's usually between 2%-10%.

And finally, fiscal sponsorships are generally temporary fixes—sort of a patch job to hold you until you get your feet on the ground or until your temporary project is completed.

Read more on how to file for 501c3 Status.
---
Helpful Tips: Water Conservation Throughout the Home
Excerpted from HomeAdvisor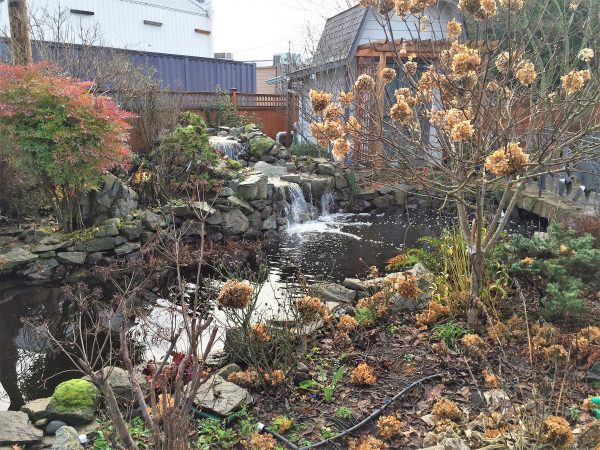 Today's modern household uses water for a myriad of purposes. Everything from cleaning dishes and taking showers to doing loads of laundry and washing the car can add up to several gallons or even hundreds of gallons of water used every month. Conserving the amount of water used at home will not only help to keep your water bill lower, but it's also better for the environment. When you save water, you can help to reduce pollutant and contaminant runoff into natural lakes, rivers, and streams as well as extend the life of your sewer or septic system. If you're considering a water conservation plan for your house, there are several tips and tricks you can use to reduce your water consumption. Once you make these practices a habit, you'll be surprised at just how much water you can save.
Here are a few ways that you can conserve water at home:
If you wash your dishes by hand, fill one side of the sink with fresh water and use it for rinsing when the dishes are scrubbed clean rather than rinsing each plate, cup, or utensil individually.

Never allow the water to run while you are brushing your teeth. This can waste an excessive amount of water every time. Instead, just rinse, turn off the sink while you brush, then rinse again when you're ready to clean off the toothbrush.

When you wash fresh produce, re-use that same water for your houseplants rather than filling up a watering can.
Read more on Ways to Conserve Water in the Household.
---
Join Georgia River Network!
If you find News Stream and other information and services provided by Georgia River Network useful, we would appreciate your financial support.

Make a difference and JOIN TODAY!
---