Now Accepting Applications for Turner Regrants
Water Wire: Long Term Drought: The South's Old Normal?
Take the Donor Challenge
Discover Georgia's Rivers - Paddle 12 Rivers in 2012 and Read the Stories
Get GRN News in our RSS Feed
Become A River Partner
---
Now Accepting Applications for Turner Regrants

Thanks to a grant from the Turner Foundation, Georgia River Network is pleased to offer grants for watershed work by grassroots river groups in Georgia to directly impact high priority problems causing water quality degradation, impaired instream flows and/or inefficient use of water through advocacy, campaigns, on the ground project implementation, or legal work. Grants will range from $2,000 to $10,000. Up to $40,000 will be awarded to grassroots river groups through the grant program. Deadline for applications: May 30, 2012 (Not postmarked, received). Funds will be disbursed to grantees in late June. Projects must be completed by May 1 of 2013. For more information, visit http://www.garivers.org/protect-your-river/small-grants-program.html or contact Dana Skelton at 706-549-4508.
---
Water Wire Blog- Long Term Drought: The South's Old Normal?

The mid-twentieth century was the "wettest" period of time in the American South since the year 1665, according to a recent study in the journal Environmental Research Letters. The co-authors looked back over the last 400 to 1000 years and determined that the 1700s and 1800s were very, very dry compared to the wet 1900s. How do we know? Tree-ring data from the Apalachicola-Chattahoochee-Flint River Basin tells us. Read the full blog post by Chris Manganiello on our Georgia Water Wire Blog at http://gawaterwire.wordpress.com/
---
Take the Donor Challenge

An anonymous couple has issued Georgia River Network a challenge. If we can raise $10,000 in cash by October 1, they will match each gift dollar for dollar. However, there is a catch, the gifts have to be $1,000 or more and must come from a donor who has not made a $1,000 gift to GRN before today. The anonymous couple wants to encourage new major donors in the work of protecting Georgia's rivers. This exciting challenge has the potential to generate $20,000 for GRN's mission!
Double Your Financial Gift
GRN is thrilled about this opportunity and hopes that you will be excited as well. Here is a great chance to make your generous $1,000 gift become a $2,000 gift immediately.
If you have any questions or are willing to accept this challenge, please contact Davin Welter at: davin@garivers.org or 706.549-4508.
---
Discover Georgia's Rivers - Paddle 12 Rivers in 2012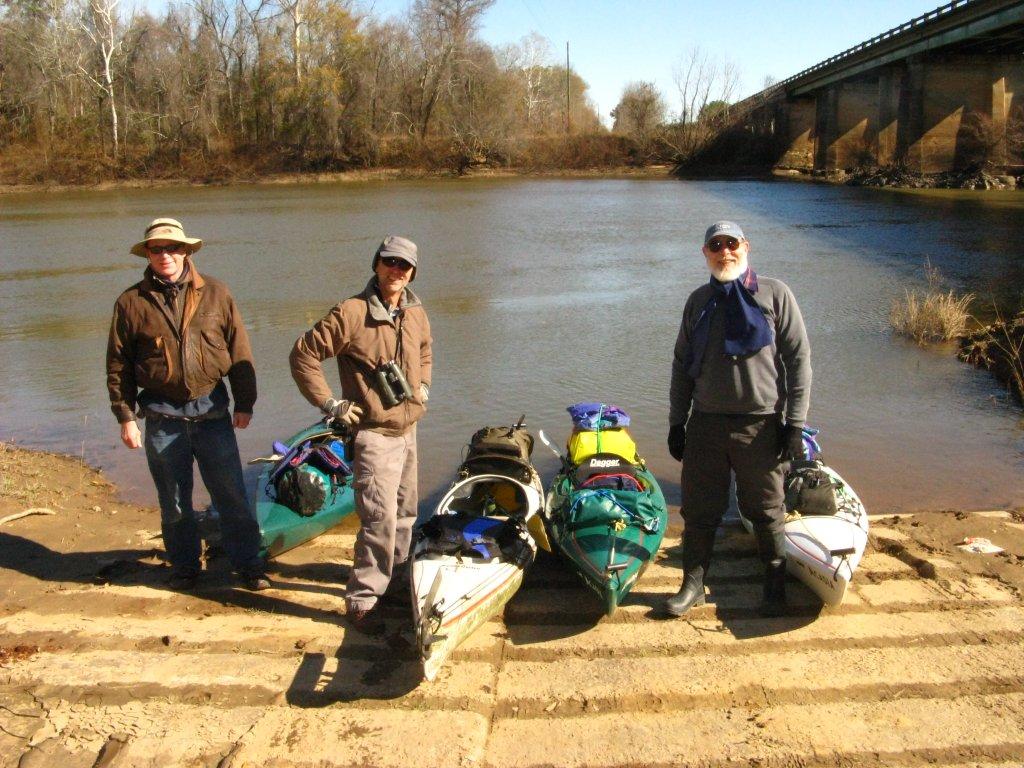 Georgia River Network is encouraging river lovers to celebrate Georgia's rivers – from wild places to urban waterways – by paddling 12 rivers in 2012. The paddling season is just now starting, so its not too late to set your New Year's resolution to get outside, get active and get to know your home state. Georgia's rivers offer a variety of experiences including family friendly afternoon paddles, riverside hikes, and exciting whitewater and blackwater experiences.Use the Georgia Water Trails Website to identify water trails to paddle, locate outfitters, find organized paddling trips or plan your own trip. Learn more at http://garivers.org/gwtc/.

We are posting stories from paddlers such as the one that goes with this photo of Roger Nielsen, Steve Craven, Brown Widener and Gary Crider on their Oconee Expedition at http://garivers.org/gwtc/component/content/article/185.html
---
Get GRN News in Our RSS Feed

Not on Facebook? Want to see what is going on each day in the world of Georgia rivers? Subscribe to our RSS feed and get information about news and events delivered to your RSS reader. Sounds interesting but you have no idea what an RSS reader is? Chances are you already have a way to accept news feeds in your internet browser or in your email program (such as in Outlook). Search help to find out about feeds on your particular set up or check out one of the many free readers online.
---
Become a Partner for Georgia's Rivers

Make a plan today to preserve Georgia's rivers in 2012.
Consider making a commitment every month to support Georgia's rivers. It is easy and it only takes a small amount each month to make a difference. A $15 monthly gift goes a long way to help us reach our vision of rivers that are safe for drinking, swimming, fishing and boating. Start your monthly gift today by clicking this link.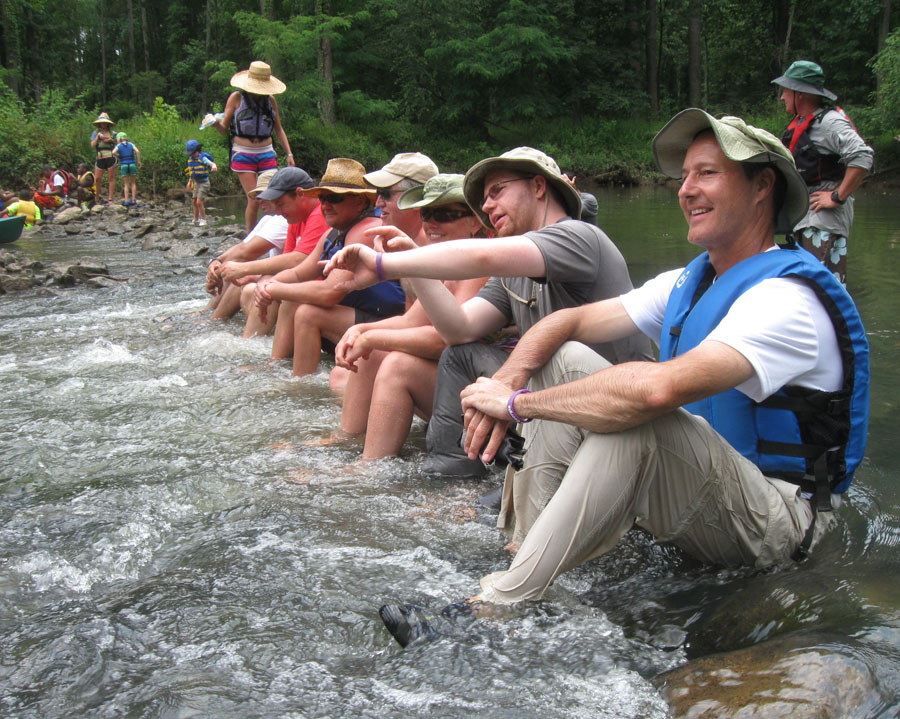 Benefits of Monthly Giving Include…
• You save time and money by not having to write a check and mail it in.
• You have a record of your gift each month on your credit card or bank statement.
• You decide how much to give.
• You decide when to raise, lower or stop your gifts.
• You and GRN use less paper.
• You have a direct impact on the protection of our rivers each month.
If you have any questions about the Monthly Giving Program at GRN, contact Davin Welter at 706-549-4508 or davin@garivers.org.

---