Jobs and Internships
GRN Welcome Chris Manganiello to the Staff
GRN in the News
Save the Date: Film Festival, Weekend for Rivers, Paddle Georgia 2012
Discover Georgia's Rivers - Paddle 12 Rivers in 2012
Get GRN News in our RSS Feed
Become A River Partner

---
Jobs and Internships

GRN is hiring a full time Community Programs Coordinator to manage our water trails program and work to help connect people and Georgia communities to their local rivers.

GRN is hiring a part time Administrative Assistant.

Coosa River Basin Initiative is hiring a Program Coordinator.

See these jobs and more at http://www.garivers.org/protect-your-river/river-conservation-jobs.html
---
GRN Welcomes Chris Manganiello to the Staff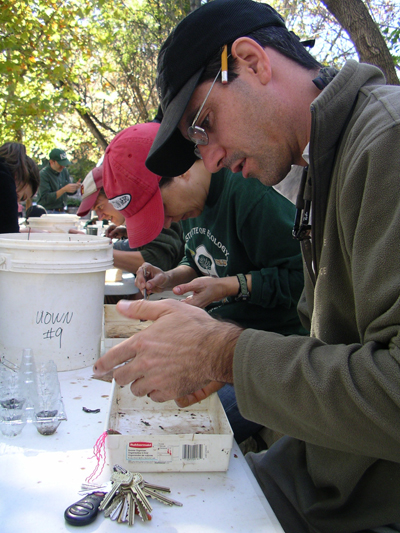 Chris joins GRN as our new Policy Director and will be working with us at least through June, 2012. Many of you already know Chris from Paddle Georgia or from his blog postings on the Georgia Water Wire. His love of rivers started on the Potomac. He now lives near the North Oconee River here in Athens. Learn more about him by clicking here.




---
GRN in the News

Georgia River Network's Paddle 12 Rivers in 2012 program was featured on the front page of the The Savannah Morning News on December 31. http://m.savannahnow.com/news/2011-12-31/challenge-paddle-12-ga-rivers-12
---
Save the Date: Weekend for Rivers, Film Festival and Paddle Georgia 2012

The Wild & Scenic Film Festival will once again come to Atlanta on Sunday, March 11. Watch for details in the future.

Weekend for Rivers Join Georgia River Network on March 31-April 1, 2012 at the Chattahoochee Nature Center in Roswell, Georgia for Weekend for Rivers, GRN's Annual Conference and River Celebration event that gives us all a chance to celebrate Georgia's unique, beautiful rivers through storytelling, partying and paddling! Join us March 31st for a day of inspiration, education and connections with folks who are as passionate about Georgia's rivers as you are! The day will include river-lovers of all kinds expressing their passion for rivers in short, inspiring presentations and interactive forums that will paint a broad picture of the state of Georgia's rivers and the people who protect, enjoy and honor them. In the evening, we'll have a ton of fun at our annual River Celebration Party and then we'll camp at the Chattahoochee Nature Center, Paddle Georgia-style (or you can head home or to a near-by hotel), wake up the next morning and paddle a 9-mile stretch of the beautiful Chattahoochee River! The perfect way to experience what people love about the popular, annual week-long Paddle Georgia event. The experience will be as close to the real thing as possible (right down to the bus shuttles, the gym camping and the Satterfield's catering) for the uninitiated as well as for all you Paddle Georgia fanatics who regularly plead with us to plan more than one event each year. Thanks go to Upper Chattahoochee Riverkeeper, who lead popular trips and events on the 'Hooch all the time, in supporting us on the paddle. So put Weekend for Rivers on your calendar and look for registration to open mid-January, 2012.

Paddle Georgia 2012 on the Altamaha will take place June 16-22. Registration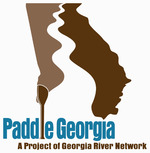 opens February 14. From Joe Cook's Blog Post on Scouting the River at
http://garivernetwork.wordpress.com/ : The Altamaha River is a river of superlatives. Though just 135 miles long, the Altamaha is Georgia's biggest river (in terms of volume). Some called it Georgia's Amazon—as much for the abundance of wildlife as for its impressive flow. The Nature Conservancy has deemed it one of the 75 last great places on Earth. Check back for more news on Paddle Georgia 2012 at http://www.garivers.org/paddle_georgia/


For a full calendar of events, including events of other groups, click here.
---
Discover Georgia's Rivers - Paddle 12 Rivers in 2012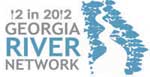 Georgia River Network is encouraging river lovers to celebrate Georgia's rivers – from wild places to urban waterways – by paddling 12 rivers in 2012. Set your New Year's resolution to get outside, get active and get to know your home state. Georgia's rivers offer a variety of experiences including family friendly afternoon paddles, riverside hikes, and exciting whitewater and blackwater experiences.

Use the Georgia Water Trails Website to identify water trails to paddle, locate outfitters, find organized paddling trips or plan your own trip. Learn more at http://www.garivers.org/experience-your-river/experience-your-river/150.html.
---
Get GRN News in Our RSS Feed

Not on Facebook? Want to see what is going on each day in the world of Georgia rivers? Subscribe to our RSS feed and get information about news and events delivered to your RSS reader. Sounds interesting but you have no idea what an RSS reader is? Chances are you already have a way to accept news feeds in your internet browser or in your email program (such as in Outlook). Search help to find out about feeds on your particular set up or check out one of the many free readers online.
---
Become a Partner for Georgia's Rivers

Make a plan today to preserve Georgia's rivers in 2012.
As the New Year begins, think about making a commitment every month to support Georgia's rivers. It is easy and it only takes a small amount each month to make a difference. A $15 monthly gift goes a long way to help us reach our vision of rivers that are safe from drinking, swimming, fishing and boating. Start your monthly gift today by clicking this link.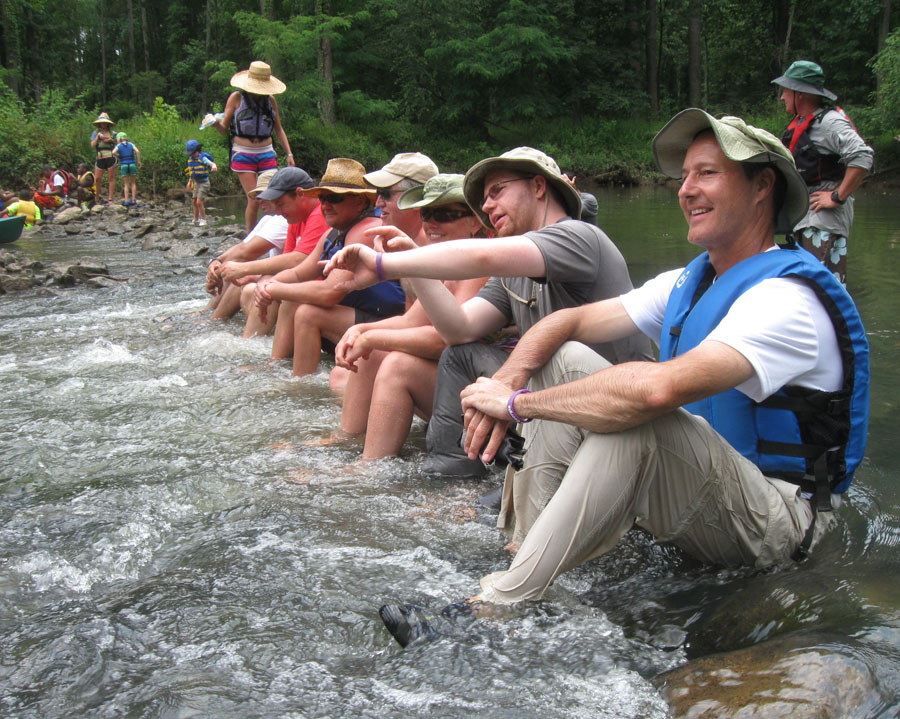 Benefits of Monthly Giving Include…
• You save time and money by not having to write a check and mail it in.
• You have a record of your gift each month on your credit card or bank statement.
• You decide how much to give.
• You decide when to raise, lower or stop your gifts.
• You and GRN use less paper.
• You have a direct impact on the protection of our rivers each month.
If you have any questions about the Monthly Giving Program at GRN, contact Davin Welter at 706-549-4508 or davin@garivers.org.

---