Georgia Water Coaltion Names Dirty Dozen
GRN Welcomes Davin Welter
Save the Date: Film Festival, Weekend for Rivers, Paddle Georgia 2012
Discover Georgia's Rivers - Paddle 12 Rivers in 2012
Turner Regrants: Focus on Broad River Watershed Association
Ogeechee Riverkeeper Files Suit over Fish Kill
Get GRN News in our RSS Feed
Become A River Partner

---
Georgia Water Coalition Names Dirty Dozen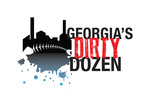 The Georgia Water Coalition (GWC) recently named its "Dirty Dozen" for 2011, exposing the worst offenses to Georgia's water.
Read the report and learn more about the Dirty Dozen online.
Georgia River Network is a partner in the GWC, which is a consortium of more than 180 conservation and environmental organizations, hunting and fishing groups, businesses, and faith-based organizations representing more than 300,000 Georgians.
The GWC's "Dirty Dozen" highlights the worst offenses to Georgia's water—offenses that are the consequences of an under-funded state environmental agency and a lack of political will to aggressively enforce laws that protect our water, land, air and people. The GWC publishes this list as a call to action for our state's leaders and its citizens to come together to correct the pollution problems and threats to our water.
---
GRN Welcomes Davin Welter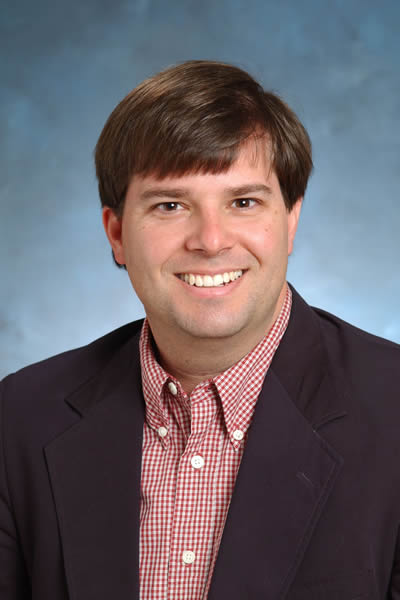 Davin Welter is the new Development Director at Georgia River Network. A native of Augusta, Georgia, Davin is a graduate of Furman University. Following graduation, he worked for the United States Supreme Court and for Senator Sam Nunn (D-GA) in his Washington, DC office. Davin has worked in higher education fundraising for the Medical College of Georgia, Georgia Southern University, Furman University, and the University of Georgia. He was the Station Manager of WUGA, 91.7 and 97.9 FM in Athens, GA for several years.
Davin was a member of the 2006 class of Leadership Georgia and of the 2000 class of Leadership Athens. Currently, he serves as the Treasurer of the Oconee River Land Trust and as a deacon at Milledge Avenue Baptist Church. Davin has served as the President of the Foundation for Excellence in Public Education in Clarke County and of the Kiwanis Club of Athens and was on the board of Georgia Options in Community Living and the Furman University Alumni Association Board of Directors.
He has received certification for the Myers-Briggs Type Indicator and for the
State of Georgia Real Estate License. Davin participated in a Rotary Group Study Exchange Program to Switzerland and has traveled to Haiti with Bethlehem Ministries.
In his spare time, Davin enjoys canoeing, kayaking, reading, hiking, playing cards, and politics.
---
Save the Date: Weekend for Rivers, Film Festival and Paddle Georgia 2012

The Wild & Scenic Film Festival will once again come to Atlanta on Sunday, March 11. Watch for details in the future.

Weekend for Rivers will be held March 31-April 1 at the Chattahoochee Nature Center in Roswell.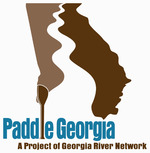 This year's event will include an overnight campout and paddle on the Chattahoochee.

Paddle Georgia 2012 on the Altamaha will take place June 16-22. Registration opens in February.

For a calendar of events, including events of other groups, click here.

---
Discover Georgia's Rivers - Paddle 12 Rivers in 2012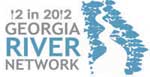 Georgia River Network is encouraging river lovers to celebrate Georgia's rivers – from wild places to urban waterways – by paddling 12 rivers in 2012. Set your New Year's resolution to get outside, get active and get to know your home state. Georgia's rivers offer a variety of experiences including family friendly afternoon paddles, riverside hikes, exciting whitewater and blackwater experiences.

Use the Georgia Water Trails Website to identify water trails to paddle, locate outfitters, find organized paddling trips or plan your own trip. Learn more at http://www.garivers.org/experience-your-river/experience-your-river/150.html.
---
Georgia River Network Regrants -Focus on Broad River Watershed Association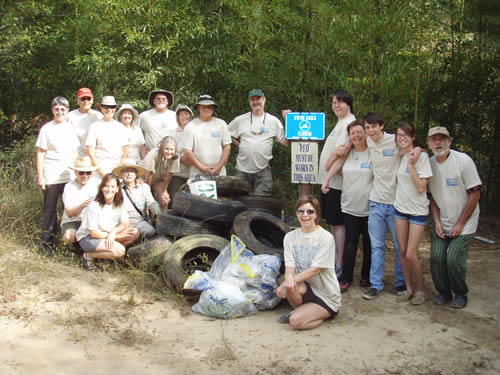 Broad River Watershed Association received a grant from Georgia River Network's Paddle Georgia 2010 on the Broad/Savannah Rivers. Broad River Watershed Association used their funds to start a water trail on the Broad River, including partnering with local communities and installing kiosks to provide the public with information about the Broad River and the Water Trail. They recently removed 19 tires from a 5 mile stretch of the Hudson and Broad Rivers in Madison County, along with half a dozen bags of trash (mostly bottles and cans, and one traffic barrel) as a part of the annual Rivers Alive Clean Up. Much of the trash has been in the river for decades, and is unearthed during high rains (remember those) and then visible at low water. The dozen or so aluminum pull tab can lids they found gleaming along the river bottom are at least 35 years old-- pull tab cans were phased out in the 1970s when pop tops were developed, and the heavier aluminum lids stay long after the thin aluminum cans erode away.
---
Ogeechee Riverkeeper Files Suit Over Fish Kill

Just days after yet another fish kill on a Georgia river threatened public water supplies, Ogeechee Riverkeeper, represented by the public interest law firm, GreenLaw, filed a legal challenge to the state environmental agency's handling of the largest fish kill in state history. In May 2011, more than 33,000 fish turned up dead in the Ogeechee River. Public health advisories were also issued warning local citizens not to use the river. http://green-law.org/OgeecheeFishKill
---
Get GRN News in Our RSS Feed

Not on Facebook? Want to see what is going on each day in the world of Georgia rivers? Subscribe to our RSS feed and get information about news and events delivered to your RSS reader. Sounds interesting but you have no idea what an RSS reader is? Chances are you already have a way to accept news feeds in your internet browser or in your email program (such as in Outlook). Search help to find out about feeds on your particular set up or check out one of the many free readers online.
---
Become a Partner for Georgia's Rivers

Our Partners join together to make monthly contributions to support Georgia River Network's programs. With your monthly support we can invest more of our resources where they bring the highest returns for future generations. Start your monthly gift today.

As a Partner for Georgia's Rivers…
• You strengthen Georgia River Network with your steady, reliable support.
• You and GRN use less paper.
• You decide how much to give.
• You save time and trouble—no need to write checks.
• You receive special updates on our work.
• You have direct contact with GRN staff.
• You decide when to raise, lower or stop your gifts.


---