In This Issue
Join Georgia River Network for our 4th Annual 'Brews, Boats and BBQ for Better Rivers' on February 12, 2017 at SweetWater Brewery in Atlanta, Georgia.
This kickoff paddle party and GRN fundraiser is a pre-season gathering of paddlers and river lovers from all over Georgia at SweetWater Brewery.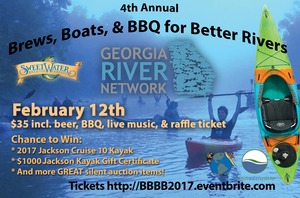 We invite paddlers of all skill levels and disciplines, as well as those who have never paddled but are interested in this wonderful sport to come meet GRN staff members and learn about our mission and upcoming events.

Don't miss this wonderful opportunity to meet new paddling friends and renew old friendships! This is also a great event for those who just love being outdoors and want to support the ONLY organization in the State of Georgia devoted 100% to the protection and preservation of our rivers.
Representatives from several paddling groups across Georgia will also be there.

TICKET INCLUDES:
Six Tickets for your choice of a variety of Sweetwater Beers on Tap

One chance to win the Jackson Cruise 10 Kayak (you can purchase more)

Live music by the Barbaric Yawps; "An

eclectic acoustic band steeped in bluegrass and traditional country but impatient with labels, categories, and genres".
---
Capitol Conservation Day - RSVP
RSVP for Georgia Water Coalition's Capitol Conservation Day Wednesday, February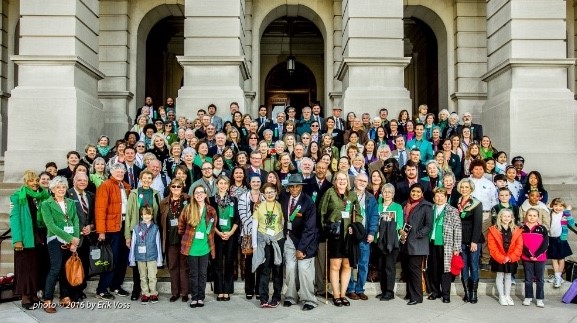 15th from

8am to 12 noon!

Gather at the Central Presbyterian Church to rally with other water advocates at the State Capitol. Breakfast will be served, inspiring presentations are expected and preparing you to be an effective advocate is promised! Together, help ensure that Georgia's water is protected for generations to come! Like last year, One Hundred Miles and partners will be sponsoring a "Ride the Bus!" day trip from the coast to the Capitol for coastal citizens, partners and school groups to join the Capitol Conservation Day efforts!

Learn more HERE!
---
Spring on the Satilla Registration NOW OPEN!
Registration is now open! Join Georgia River Network and Satilla Riverkeeper for the second annual "Spring on the Satilla" April 1-2.
Spring on the Satilla is the ultimate south Georgia river adventure. In early April while north Georgia is just emerging from the winter doldrums, the Satilla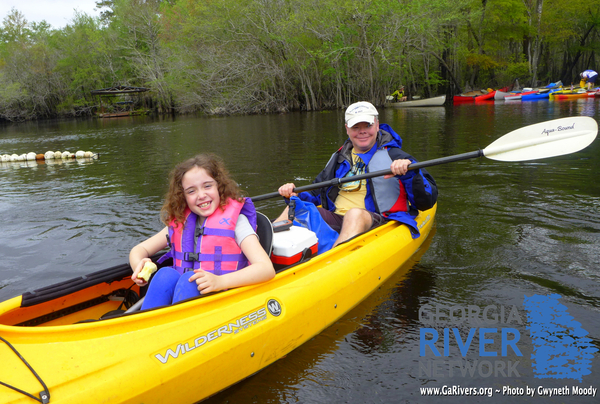 River in far southeast Georgia will be brimming with life…(and in early April, not brimming with the eternal heat of summer!).
For two nights you'll tent camp atop Long Bluff at rustic Satilla Lodge overlooking the river and over the course of two days of paddling you'll experience nearly 28 miles of this blackwater gem where moss-draped cypress and tupelo crowd the banks and where it seems oxbow lakes and sloughs radiate from every bend. Educational programs, catered meals, campfires and camaraderie round out a weekend of leisurely paddling and first-rate camping.
Along with raising awareness for this beautiful coastal plain, this event will also highlight Satilla Riverkeepers hard work in establishing a recreational water trail a

long the river

with intensive technical assistance from Georgia River Network.

You can learn more and register HERE!
---
Weekend for Rivers & GWC Spring Partner Meeting - Mark your Calendar!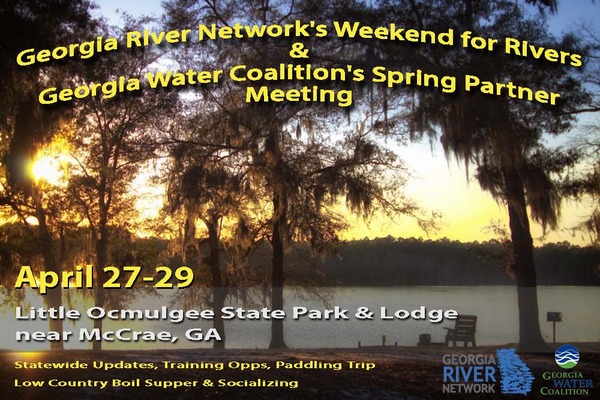 The Georgia Water Coalition will hold its 2017 spring partner meeting in conjunction with Georgia
River Network's Weekend for Rivers Event April 27-29, 2017 at Little Ocmulgee State Park & Lodge near McCrae, GA.
There will be multiple training opportunities for our partners during this multi-day event. Come enjoy two days of learning and sharing with fellow water advocates. Engage in the river revelry and share your river revelations!
Tentative Agenda:

Group Supper and Socializing

Friday
April 28

GRN's Weekend for Rivers Happy Hour, Low Country Boil Dinner, and River Awards Ceremony

GRN's Weekend for Rivers Conference

Guided Paddling Trip on the Little Ocmulgee River
Registration will open in February and it will be an Ala Carte menu where you can choose all events or just certain portions of the weekend that work with your schedule.

We have 15 rooms in the Lodge and 25 campsites blocked for Thursday 4/27/17 thru Saturday 4/29/17. Please use the Group Code
04748
when making your reservations at Little Ocmulgee State Park Reservations.
---
Paddle Georgia Adopt-a-Stream Article



These articles were excerpted from the "GA Adopt A Stream July-September Newsletter.
Katie Owens, Upper Coosa River Program Director, The Nature Conservancy
In late June my 9 year old son Ben and I left the house to embark on Paddle Georgia, a 103 mile paddle and camping trip down the Conasauga, Oostanaula, and Coosa Rivers. I work as the Upper Coosa River Program Director for The Nature Conservancy and live within the Oostanaula Watershed, so I was ecstatic to get to spend a week on the river with people from all over Georgia and surrounding states. Most folks don't realize how special our rivers in Northwest Georgia are. In addition to providing drinking water to the local communities, we have an incredible number of native fish and mussels, as well as many endemics, meaning species found nowhere else in the world.

Read more.
Joe Cook, Advocacy and Communication Coordinator at the Coosa River Basin Initiative
At the Coosa River Basin Initiative, we love showing off our rivers. With 27 endemic aquatic species that are found here but nowhere else in the world, the upper Coosa River basin is considered the most biologically unique river system in North America. That's why we lead nearly 20 guided paddle trips annually and why we were so excited to host Georgia River Network's Paddle Georgia 2016 on the Conasauga and Oostanaula rivers. More than 400 people got to experience the fish, mussels and beauty of our rivers first hand. For CRBI, the highlight was seeing children young and old rooting around on the river bottom and pulling up live southern pocketbook, three-horned wartyback and Alabama orb mussels and marveling at the beauty of these understated creatures. It was a biodiversity treasure hunt that left Paddle Georgia participants smiling and marveling. Read more.
Water Quality Monitoring Results The AAS monitoring teams sampled 36 mainstream sites, 31 tributary sites and four additional sites of interest resulting in 71 monitoring sites in total on the trip. Samples were tested for AAS core chemical parameters (water temperature, pH, dissolved oxygen and conductivity) as well as nutrients and E.coli bacterial levels. A first step to understanding monitoring results is to reference the State of Georgia's surface water quality standards or recommended levels for specific parameters. These are available online from EPD website. The EPD Ambient Monitoring Unit sampled for additional parameters including total hardness and metal concentrations. Congratulations to all the paddlers who became certified monitors in our volunteer workshop! Also, we'd like to thank Paddle Georgia, AAS trainers and the monitoring team for making this another successful trip! Read more and check out the data.

Learn more about Georgia Adopt-A-Stream by clicking here.

---
GRN Convenes GA Water Trails Network Steering Committee Meeting



Georgia River Network recently convened the 2nd Georgia Water Trails Network Steering Committee Meeting on Dec 5th, 2016 in Athens, GA. Representatives from the 16 established water trails that make up the Georgia Water Trails Network travelled or called in from throughout the state to reconnect, discuss progress and sustainable measures being taken, and to share resources and new ideas. Water Trail representatives also gave a brief overview of their respective water trails and showcased marketing materials. Jeffery Bishop, DNR Boating Access Coordinator, also joined and gave an overview of DNR's Boating Access signage program and invited the Georgia Water Trails Network reps to provide feedback and recommendations for DNR's new 2017 Signage Policy.

The Georgia Water Trails Network Steering Committee was established by Georgia River Network in order to build relationships and collaboration between established water trail groups, create a framework for developing, promoting, and marketing successful water trails, and to increase resource conservation. The periodic assemblage of the Steering Committee also helps ensure that the Georgia Water Trails Network continues to maintain a level of consistency and validity throughout the state.

Communities from all over Georgia are beginning to develop water trails and are looking to the Georgia Water Trails Network for examples and role models to follow.

GRN's Director of Programs and Outreach, Gwyneth Moody, provides water trail development technical assistance to watershed groups throughout the state and intensive technical assistance to one or two water trail groups for a one year period. This assistance helps water trail groups fulfill the criteria required for a trail to be considered an 'established' water trail within the Georgia Water Trail Network by providing planning and a framework in the areas of: funding, public information (signage, map, brochures, website), recreation opportunities (increased public access), outreach, community support (Resolutions of Support), conservation/restoration (water quality monitoring and cleanups), trail maintenance and education.

Please visit the Georgia Water Trails Website to learn more about the GA wager Trails Program and Georgia Water Trails Network.

---
Check out GRN's
2016 Annual Report ~ By the Numbers

Here are just a few accomplishments as we look back at our work protecting and celebrating Georgia rivers in 2016. Read the fu

ll
2016 Annual Report.
ENGAGING PEOPLE ON GEORGIA'S RIVERS
Paddle Georgia - GRN led over 400 people on the 12th annual Paddle Georgia canoe and kayak adventure.
Brews, BBQ, and Boats for Better Rivers 2016 - $16,000 was raised for river protection and engagement.
Hidden Gems - GRN partnered with local community groups for two paddling events on the Coosawattee and Oconee rivers. Two hundred paddlers learned about the development of these up-and-coming water trails and ways to get involved in river conservation and protection.
Fall Float on the Flint - Close to $10,000 was raised to help Georgia River Network and Flint Riverkeeper protects our rivers year round.
Spring on the Satilla - 130 people spent two nights tent camping atop Long Bluff at rustic Satilla Lodge overlooking the river and paddling 17 miles of this blackwater gem.
EMPOWERING WATERSHED GROUPS & WATER TRAIL DEVELOPMENT
GRN provided intensive technical assistance for the development of the Flint River Water Trail, Upper Oconee Water Trail and Georgia's Little River Water Trail.

​GRN convened the 2nd Georgia Water Trails Network Steering Committee Meeting.

GRN provided ongoing assistance to 30+ river protection organizations via consultation, an outreach workshop, monthly newsletter and other resources.
​ADVOCATING FOR CLEAN RIVERS

GRN Kept citizen advocates and Georgia's river groups informed and stayed up to date on and involved in important policy issues and provided ways for people to engage in river issues.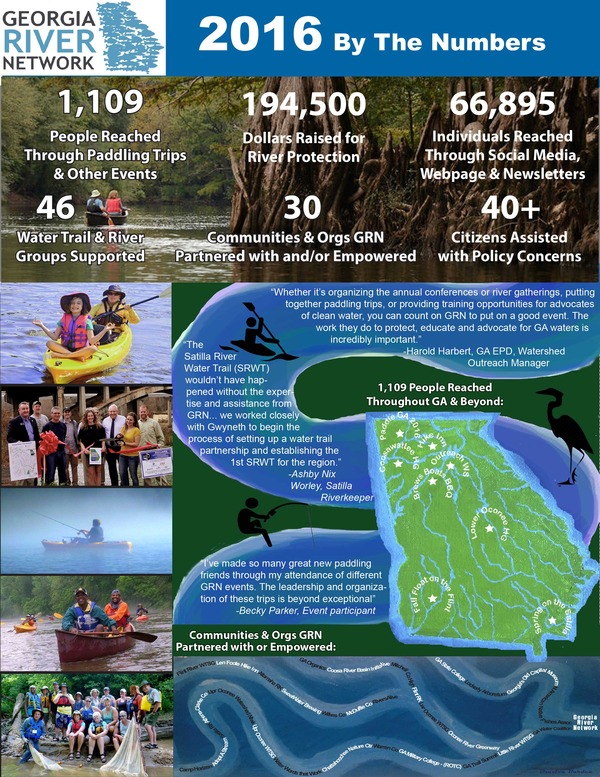 We would like to thank our board members, staff, and volunteers for helping us make 2016 such a great year. Thank you!
Please go to our website to view the entire 2016 Annual Report.
---
Group Spotlight - New

Suwannee Riverkeeper
GRN is excited to recognize WWALS Watershed Coalition as the first Suwannee
RIVERKEEPER!
Special congratulations to John Quarterman
for his new position as Riverkeeper.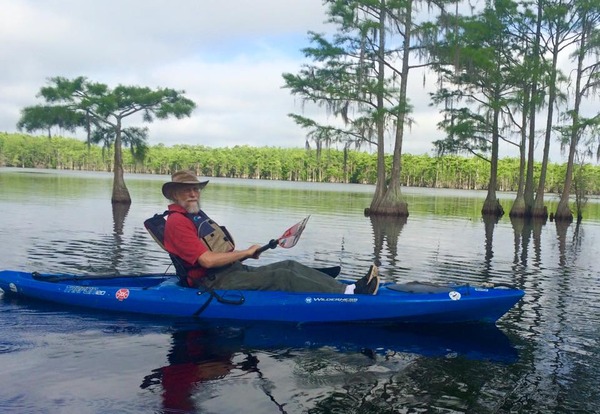 He will continue to be an advocate for the Suwannee River and its tributaries, which include the Withlacoochee, Willacoochee, Alapaha, Little, and Suwannee River watersheds.

John Quarteman explained that the "Suwannee RIVERKEEPER's aim is to provide strong advocacy that will result in an improved quality of life for all citizens, whether they rely on it for drinking water or recreation or whether they simply value the Suwannee River Basin's continued well-being."

To find out more about the Suwannee RIVERKEEPER click HERE.
---
GRN Records Archived at Hargrett Rare Book Library

Georgia River Network records can now be found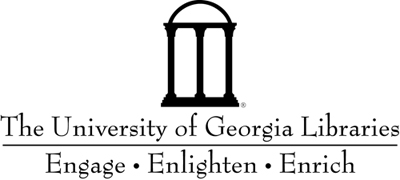 at the Hargrett Rare Book and Manuscript Library. Over the years the Library
has acquired several historical resources related to the protection and preservation of Georgia's rivers, as well as information on water policies. Information from GRN includes administrative records, maps, and other materials concerning Georgia's rivers and watersheds.
---
Don't throw it away, Give it away! GRN may be able to Reuse your 'Junk'
GRN is looking for the following new or gently used items for our office:
Rolls of Forever stamps

Sit on top kayaks, recreation kayaks, tandem kayaks, and canoes - in good shape

Graphic design and printing services

Donated office space in Athens

Adobe Creative Suite software

Covered trailer
Email info@garivers.org or call 706-549-4508 if you would like to donate any of these items.
---
Donate your Old Car, Truck, or Boat!
Donate a vehicle to GRN and help save our rivers! Turn your car, truck, RV, or boat into protection for Georgia's rivers.
We accept any vehicle - running or not - by working with Charitable Auto

Resources.
Your vehicle is towed fr
ee of charge and the donation is eligible for a tax deduction.

Contact Dana Skelton, at dana@garivers.org or 706-549-4508 if you are interested in taking advantage of this opportunity or for more information about the vehicle donation program.
---
GRN 2017 Events - Mark your Calendar!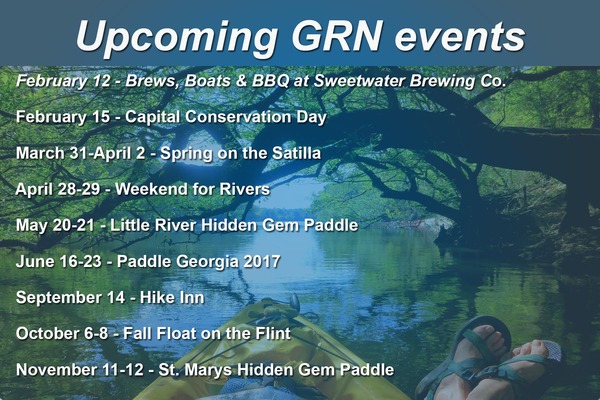 ---
Georgia River Network is a Member of EarthShare
Georgia River Network is a member group of EarthShare of Georgia — a non-profit federation of over 60 Georgia non-profits, all of which work to educate, conserve, or protect our air, land, and water throughout Georgia. Through workplace giving campaigns at participating companies, EarthShare raises fund

s for the member group non-profit organizations in Georgia. Employers who include EarthShare as part of their annual pledge campaign empower their employees with additional ways to improve their world. EarthShare of Georgia, as part of the EarthShare national employee giving program, is part of a network representing more than 400 environmental groups working locally, nationally and internationally. There you could support Georgia River Network and other member non-profits easily through the annual campaign. If your company would like add an EarthShare giving campaign, contact Dana at
dana@garivers.org
. Learn more at the
EarthShare website
.
---
Not on Facebook? Get GRN and other Watershed Group News in Your RSS Feed

Want to see what is going on each day in the world of Georgia rivers? Go here: http://garivernews.wordpress.com. Click on the "follow" button in the bottom right corner, enter your email address, and our daily news will be delivered to your inbox.
Georgia River Network
126 South Milledge Ave.
Suite E3, Athens, GA 30605
(706) 549-4508


http://www.garivers.org




Become a Member Today -

Join