GRN Regrants $40,000 to GA River Groups
GA Water Wire Blog Post Declares Drought
Georgia Rivers in the News
Join GRN at Terrapin Brewery in Athens
South & Yellow River Clean Up Trainings and Natural History Float
Upcoming Water Trails Workshop
Ingle to be Honored at Chattahoochee Riverkeeper Patron Dinner
1% For the Planet
Take the Donor Challenge
Get GRN News in our RSS Feed
Planned Giving for Georgia Rivers
---
GRN Regrants $40,000 to GA River Groups
GRN regranted $40,000 from the Turner Foundation to Georgia river groups to address the biggest issues impacting their waterways. Read about the grant projects that were funded here.
http://www.garivers.org/protect-your-river/small-grants-program.html?id=376
---
GA Water Wire Blog Post Declares Drought

As I Lay Sweating: Georgia Drought Official
By Chris Manganiello (PhD), GRN Policy Director

I suspect William Faulkner – the renowned Mississippi novelist – would find amusement in our current system of assessing and declaring drought. It is a journey for many characters.
When I visited a metro Atlanta suburban cul-de-sac n'hood a week ago, manicured lawns got a soak around 5:00 PM, water features burbled, and potted annuals exhibited color. What drought?
But after weeks of record breaking heat, a lack of morning dew on my feet as I walk across open fields, a local river running at historic lows, months of below average rainfall, and a malfunctioning air conditioning system – I think these indicators empower me to officially declare drought in northeast Georgia. Read the entire Water Wire blog post on "As I Lay Sweating".
---
Georgia Rivers in the News

The Chattahoochee River was named the third most endangered river in America by American Rivers in 2012. The Chattahoochee River provides drinking water for millions in metro Atlanta, is one of America's best trout streams, and was recently designated as our country's first National Water Trail. A water war between Georgia, Alabama, and Florida has spurred proposals for costly new dams and reservoirs that would destroy recreation opportunities and wildlife habitat. Learn more at http://www.americanrivers.org/our-work/protecting-rivers/endangered-rivers/2012endangered-chattahoochee.html
On Monday, July 16, Secretary of the Interior Ken Salazar designated the wilderness canoe trail system at Okefenokee National Wildlife Refuge as a National Water Trail - and the second National Water Trail in Georgia. The 120-mile-long Okefenokee Wilderness Canoe Trail offers a unique experience in a National Wilderness Area. A canoe trip through the Okefenokee Swamp is an experience that you will remember for a lifetime. Alligators glide through the water stained dark with tannic acid. Herons and sandhill cranes wade through tall grasses and water lilies. Bears meander through hammocks and islands. Okefenokee National Wildlife Refuge is a haven for these and other animals—over 402,000 acres of wet prairies, cypress forests, and pine uplands. Since the Okefenokee Swamp serves as the headwaters for the 130-mile-long St. Marys and the 230-mile-long Suwannee River there is potential to expand the National Water Trail designation for a network of trails from the Atlantic to the Gulf of Mexico. Learn more about the Okefenokee at http://www.fws.gov/okefenokee/WildernessCanoeing.html
---
Join GRN at Terrapin Brewery in Athens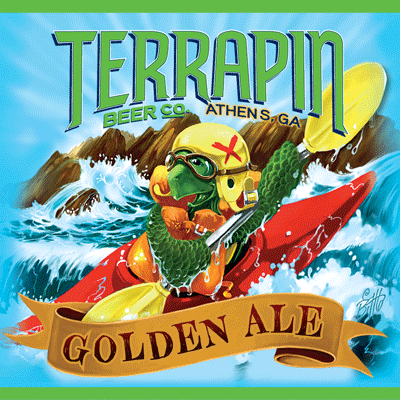 Come on out and support Georgia River Network at the Terrapin Brewery in Athens, Georgia! Terrapin's big outdoor yard will feature the live band Chattahoochee Chain Gang, lots of fellow river and beer lovers, photo opportunities, and is a perfect place for a game of Frisbee or cornhole. And if that's not enough of an enticement, there will also be a silent auction, groovy merchandise, a free brewery tour, and Special edition Georgia River Network-Terrapin Beer Pint Glasses available for a purchase of $10, to use with your beer tasting! It's a family friendly affair so come on out and have a good time with Georgia River Network! Please mark your calendar and spread the word!

When: Friday, August 24th from 5:30 - 7:30pm
Where: Terrapin Brewery 265 Newton Bridge Rd. Athens, GA 30607
Why: To support the protection restoration of Georgia rivers from the mountains to the sea!

---
South & Yellow River Clean-up Training and Natural History Floats
Unveiling the Hidden Gems of Metro Atlanta
An occasion to rediscover Atlanta's nearly forgotten rivers…
Two Rivers with Two Eye Opening Opportunities
Each event includes a choice of:
River Cleanup Training - Learn how to organize your own community river cleanup while paddling these majestic rivers!
OR Natural History Float - Get to know the awe-inspiring wildlife that has made its home on the river and hear a local historian's fascinating stories about the River's past.
South River, Sept 8th 9am – 2pm
Meet at Panola Shoals, Panola Rd. Ellenwood, GA 30294
Yellow River, Sept 15th 9 am-2pm
Meet at Porterdale Yak Club, 5 Main St. Porterdale, GA 30014
Cost: $35 per person includes canoe rental, lunch and insurance fee, $15 per person includes lunch and insurance fee, or $5 registration if you bring your own boat and sack lunch.
Register Now at www.garivers.org
---
Save the Date: Upcoming Water Trails Workshop
GRN's 4th Water Trails Workshop will be held October 13th, 2012 along the Yellow river in Porterdale, Georgia! Details will soon be posted to the website at www.garivers.org.
---
Ingle to be Honored at the Chattahoochee Riverkeeper Patron Dinner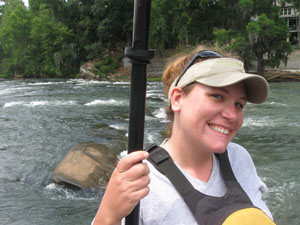 The newly renamed Chattahoochee Riverkeeper's 18th Annual Patron Dinner will be held Thursday, Sept. 13, at The Foundry at Atlanta's Puritan Mill! This year CRK is recognizing GRN's very own April Ingle with their River Advocate Award, for "her passion and leadership as an organizer of Paddle Georgia, galvanizing thousands of people to love rivers and work to protect them."
Buy Tickets for the Patron dinner HERE.
---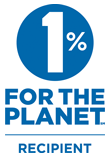 Georgia River Network is a 1% for the Planet non-profit partner. Over 1200 companies are giving 1% of their profits to organizations in the network that are committed to creating a healthy planet. Learn more at www.onepercentfortheplanet.org.
---
Take the Donor Challenge

An anonymous couple has issued Georgia River Network a challenge. If we can raise $10,000 in cash by October 1, they will match each gift dollar for dollar. However, there is a catch, the gifts have to be $1,000 or more and must come from a donor who has not made a $1,000 gift to GRN before today. The anonymous couple wants to encourage new major donors in the work of protecting Georgia's rivers. This exciting challenge has the potential to generate $20,000 for GRN's mission!
Double Your Financial Gift
GRN is thrilled about this opportunity and hopes that you will be excited as well. Here is a great chance to make your generous $1,000 gift become a $2,000 gift immediately.
If you have any questions or are willing to accept this challenge, please contact Davin Welter at: davin@garivers.org or 706.549-4508.
---
Get GRN News in Our RSS Feed

Not on Facebook? Want to see what is going on each day in the world of Georgia rivers? Subscribe to our RSS feed and get information about news and events delivered to your RSS reader. Sounds interesting but you have no idea what an RSS reader is? Chances are you already have a way to accept news feeds in your internet browser or in your email program (such as in Outlook). Search help to find out about feeds on your particular set up or check out one of the many free readers online.
---
Planned Giving for Georgia's Rivers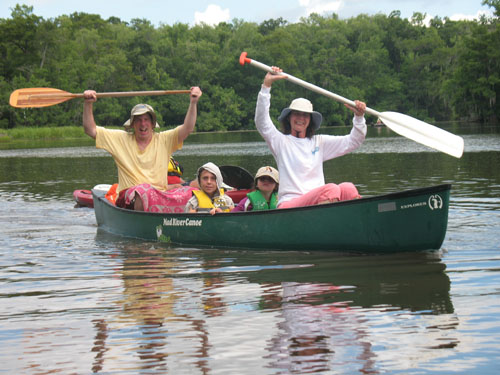 Did you know you can make a significant gift without reaching for your checkbook?

How you ask? By including Georgia River Network in you will. Think this is difficult? It is not. All you have to do is insert this simple paragraph in your will: "I give, devise, and bequeath [$] or [%] of my Residual Estate to Georgia River Network tax id #58-2404112. Georgia River Network may be contacted in care of GRN, 126 S. Milledge Ave. Suite E3, Athens, GA 30605, 706-549-4508" OR "I give and devise to Georgia River Network, Inc., a Georgia 501(c)(3) non-profit corporation, (Tax ID 58-2404112), located at 126 S. Milledge Ave., Athens, GA, 30605, all (or state a dollar amount or a percentage) of the rest, residue, and remainder of my estate, both real and personal, to be used for its general support (or for the support of a specific fund or program)."

It is quick and easy and makes a huge difference! Once you have done this, let us know so we can say thank you!
---