Georgia River Network News Stream
January 2011

News
1. 2011 Weekend for Rivers
2. Paddle Georgia 2011
3. Update Your Organization's Georgia River Network Directory Listing
4. Georgia DNR Gets New Commissioner
5. Land Trust for the Little Tennessee Job Posting

Workshops/Conferences/Calendar Items
6. Adopt-A-Stream Confluence 2011
7. National River Rally Registration Opens January 17th
8. Wild and Scenic Film Festival
9. William Bartram's Georgia: Art and Science on the Southern Frontier
10. Digital Storytelling Webinar
11. Register for Georgia Center for Nonprofits 2011 Nonprofit University Classes
12. Workshop: Integrated Modeling to Characterize Climate Change Impacts and Support Decision Making

Resources
13. Hire a bookkeeper with confidence!
14. People Probably Have No Idea What You're Talking About When You Say "Watershed"

Fundraising Deadlines
15. Grants

*******************************************************************
1. Register for 2011 Georgia River Network Weekend for Rivers
Are you ready? Great because we are!
GRN's Weekend for Rivers, formerly the GRN Annual Conference, is our weekend once a year to all come together to celebrate Georgia's beautiful rivers! So, expect field trips, a great big party, networking time, and informational sessions about rivers for anybody and everybody!

And you can register today!
But wait--do you need more information? Take a look at the agenda!
And here's some more information:

2011 WEEKEND FOR RIVERS
Georgia River Network Annual Conference and Celebration
Theme: "Everybody's River: Broadening the River Movement"
When: February 25-26, 2011
Where: Chattahoochee Nature Center, Roswell, Georgia
What: Georgia River Network's Weekend for Rivers is just what it sounds like—a weekend dedicated to rivers for people who love rivers. Join us for two days of informative workshops and conference sessions, as well as field trips, networking opportunities, awards and a great party!
Cost: Full weekend registration (including Friday workshops, all meals, field trips, party and Saturday's 3-track conference) is $105 before February 1st and $125 after February 1st. Per day registration is $60/day. If you just want to come to the party, it's $35 for the first ticket in your group and $15 for each additional ticket. Students can register for the whole weekend for $30. All meals will be provided for the portion of the Weekend you register for. Scholarships may be available to help offset travel and registration costs, so you can apply for one when you register online and we'll let you know in February if you got one. Keep in mind that early registration ends February 1st, so it saves money to register sooner than later! Look forward to celebrating all Georgia's rivers with you soon!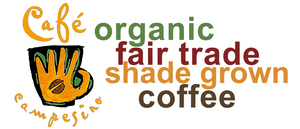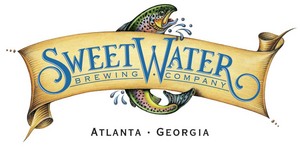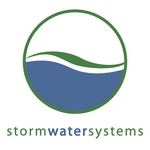 2. Update Your Organization's GRN Directory Listing
Georgia River Network is working on updating the Georgia River Network Directory of Watershed Groups. Please take a moment to visit our website to check your listing to make sure it's up to date. Please send any edits to info@garivers.org by the end of December. To view the directory, click here.

3. Paddle Georgia 2011
June 18-24 on the Oconee River from Athens to Dublin. Registration opens just in time for Valentines Day: February 14! Paddle Lite (2 day option) will be on the lottery system this year.
Click here to read Joe's recent blog post on scouting Day 3 of the 2011 paddle.
2011 Paddle Georgia Sponsors: Kettle Chips, Mohawk Foundation, Oglethorpe Power, The Outside World, China Clay Producers, Wenonah Canoe and Current Designs

4. Georgia DNR Gets New Commissioner
New DNR Commissioner Mark Williams said Georgia "is blessed with an amazing diversity of natural and cultural resources" and he looks forward to ensuring "these resources are conserved for current and future generations." The state representative and businessman from Jesup has served on the state's Natural Resources and Environment and the Game, Fish and Parks committees, earning praise from conservationists in south Georgia.

5. Land Trust for the Little Tennessee Job Posting
The Land Trust for the Little Tennessee, a nationally accredited land trust covering the six western counties in North Carolina, is seeking a Land Programs Associate. This new position will work as part of the LTLT team to: (1) assist in executing LTLT's land protection program, including land and conservation easement acquisitions, through landowner outreach, transaction negotiation, and coordination of due diligence steps, (2) assist in executing LTLT's conservation easement management program, including landowner relations, annual monitoring, violation resolution, and stewardship volunteer coordination. The position will be based out of LTLT's office in Franklin, NC. Desired background: 2-3 years relevant experience in land conservation and management with a college degree in a related field, legal experience a plus; excellent written and verbal communication skills; ability to prioritize and effectively handle multiple tasks; excellent organizational and team skills; computer literacy, including experience with Word and Excel; GPS and GIS skills. Applicant must also have a vehicle. Salary range of $30,000 to $35,000 per year based on experience. Benefit package includes health and dental insurance and 403(b) retirement program. Applicants should send a resume, cover letter and references to: Sharon Taylor, LTLT, PO Box 1148, Franklin, NC 28744 or staylor@ltlt.org. Resumes will be accepted until position is filled.

6. Adopt-A-Stream Confluence 2011
When: Saturday, March 26, 2011
Where: Gwinnett Environmental & Heritage Center
Cost: $20

Confluence is a one-day event designed to support and educate Adopt-A-Stream volunteers. As the word implies, volunteers will come together from the headwater streams, the coastal estuaries and everywhere between to further educate themselves about our waterways and nonpoint source pollution. This will be a great opportunity to share experiences, knowledge and advice, as well as honor the collective efforts that have positively influenced water quality within the State of Georgia over the past 15 years.

Presentations and Hands-on Activities include Streambank Restoration, Legislative Updates, Macroinvertebrate Identification, Make Your Own Monitoring Equipment, Landscaping to improve water quality and much more. Come join the fun. For more information, go to www.GeorgiaAdoptAStream.org

7. National River Rally Registration Opens January 17
River Rally—the national conference of people who care about rivers and river issues—will be held in North Charleston, SC, June 3-6, 2011. Find out more HERE.

8. Join us for the Wild & Scenic Film Festival on March 6 in Atlanta. The Wild and Scenic Film Festival aims to provide inspiring and educational films which hopefully will motivate people to go out and make a difference in their community and around the world. Upper Chattahoochee Riverkeeper (UCR), Georgia River Network (GRN) and Georgia ForestWatch (GFW) have partnered to bring the best of the Festival On Tour to Atlanta for the fourth year in a row. Visit our website for details.
For our full calendar, click here.
9. William Bartram's Georgia: Art and Science on the Southern Frontier
March 4, 2011 in Savannah, Georgia you are invited to join scientists, artists and writers on March 4, 2011, at the Telfair Museum's Jepson Center in Savannah for the conference "William Bartram's Georgia: Art and Science on the Southern Frontier" discussing Bartram's continuing influence on science and the arts. The registration fee of $50 includes all conference materials, the conference luncheon at the Jepson Center, closing reception, and exclusive, after-hours admission to the Telfair Academy on the evening of March 4. Click HERE to register.

10. Digital Storytelling Webinar
The Tools for Digital Storytelling webinar will explain the essentials of what you need to shoot, produce, and broadcast your story. You'll learn:
• Best devices to film/photograph
• How to upload visual content
• Editing tools
• Best media channels
• Social media integration
Click here to register.

11. Register for Georgia Center for Nonprofits 2011 Nonprofit University Classes
Start the New Year with a fresh look at your organization's needs, and take advantage of the many opportunities that Nonprofit University provides to meet them. Find out what's being offered through Nonprofit University HERE.

12. Workshop: Integrated Modeling to Characterize Climate Change Impacts and Support Decision Making
February 1 & 2, 2011, Atlanta, GA
Increased temperature, sea level rise, altered precipitation patterns, and changes in air and water quality are among the emerging climate change impacts facing our nation. Taking action on climate change requires cross-media, trans-disciplinary tools and an integrated systems-analysis modeling approach. The US Environmental Protection Agency (EPA) is convening this workshop to facilitate the use of integrated modeling to inform and improve local, regional and national policy decisions relevant to climate mitigation and adaptation strategies.

Registration is free to this workshop. Registration closes January 24.
You can register HERE.
View the agenda HERE.

13. Hire a bookkeeper with confidence!
Read the article here.

14. People Probably Have No Idea What You're Talking About When You Say "Watershed"
It's true! Read this report.

15. Fundraising Deadlines
The following foundations are either new to our list of grants or have upcoming deadlines to submit proposals. To view grant makers that give throughout the year, visit the grants page of our website.

• AEC Trust Technical Grants are made to charitable organizations seeking technical assistance. Click here for more information. Deadlines: April 1 and September 1.
• AGL Resources support environmental stewardship projects such as clean air, conservation, & green space. Unsolicited grants are welcome but are rarely approved. Deadline: Quarterly. Visit their website for more information.
• Ben and Jerry's Foundation provides grants ranging from $1,000 - $15,000 for grassroots organizing that leads to environmental change and addresses the root causes of environmental problems. Letters of inquiry may be submitted at any time and are reviewed three times a year. Click here for more information.
• Classroom Earth--2011 Professional Development Grants: Classroom Earth is supporting middle and high school teachers around the country who are eager to make wildlife conservation part of their curriculum. Classroom Earth's 2011 Professional Development Grants will enable applicants to take one six-week online course offered by the Wildlife Conservation Society to create a strong foundation in wildlife conservation. Participating teachers will be better equipped to bring wildlife conservation into the classroom, facilitate scientific learning and to connect students with their natural surroundings. This Classroom Earth grant opportunity will also support teachers to earn graduate level credit. The deadline is February 1, 2011. To apply, visit www.classroomearth.org/2011wcgrants
• The mission of the Educational Foundation of America is to improve individual lives and their surroundings through education and awareness, in hopes of bettering humanity and the world we inhabit. The Foundation's areas of interest include the environment, reproductive freedom, theatre, drug policy reform, democracy, peace and national security issues, education, medicine, and human services. Letters of inquiry may be submitted by email at any time. Visit http://www.efaw.org.
• Environmental Protection Agency: Source Reduction Assistance Grant Program EPA annually awards grants and cooperative agreements under the Source Reduction Assistance (SRA) Grant Program to support pollution prevention/source reduction and/or resource conservation projects that reduce or eliminate pollution at the source. The grant program does not support projects that rely on reducing pollution by using recycling, treatment, disposal or energy recovery activities. This solicitation announces that EPA's Regional Pollution Prevention (P2) Program Offices anticipate having up to $130,000, per region, to issue SRA awards in FY 2010. EPA will issue the awards in the form of grants and/or cooperative agreements. All funding will be awarded and managed by the EPA Regional P2 Program Offices. All of the forgoing estimates are subject to the availability of Congressional appropriations. Click here for more information.
• The Home Depot Foundation makes grants to 501(c)(3) tax exempt public charities for several purposes including community cleanup. Grants typically range from $10,000 to $50,000. Preference is given to proposals that encourage volunteerism and community engagement that result in the restoration or conservation of community and wildland forests for a healthier environment that address one or both of the following: restore urban or rural forests for environmental and economic benefit using community volunteers in planting and maintenance efforts, promote sustainable forestry management to ensure responsible harvesting and use of wood resources. Proposals are accepted throughout the year, and grants are awarded four times a year. Visit www.homedepotfoundation.org.
• The Impact Fund awards grants to non-profit legal firms, private attorneys and/or small law firms who seek to advance social justice in the areas of civil and human rights, environmental justice and/or poverty law. They seek to provide funding for public interest litigation that will potentially benefit a large number of people, lead to significant law reform, or raise public consciousness. The Impact Fund has awarded over $4 million in general and donor-advised grants, since its inception. The Impact Funds awards grants four times per year, with the average grant size being $10,000 - $15,000. The maximum grant amount awarded to any single applicant per year is $25,000. Pre-applications reviewed 4 times a year. Visit http://www.impactfund.org/pages/grants/grants.htm.
• Ittleson Foundation supports innovative pilot, model and demonstration projects that will help move individuals, communities, and organizations from environmental awareness to environmental activism by changing attitudes and behaviors. Initial letters of inquiry due by April 1st or September 1st. Click here for more information.
• Mead Westvaco Foundation's primary focus is to enhance the quality of life in communities where MeadWestvaco has major operations and where MeadWestvaco employees and their families live and work. This includes providing direct grant support and encouraging active management and employee leadership involvement and volunteerism. Priorities for contributions in small and/or rural communities, where there are fewer sources of contributions, often address a broad range of needs. Support for urban communities is generally more targeted. Additionally, the Foundation seeks to provide leadership for advancing research, education and public dialogue on public policy issues of special interest, such as the economy, regulation and environmental stewardship. Proposals for grants are accepted throughout the year. Grants range from $250 to $10,000. Click here for more information.
• MillerCoors and River Network present--From the pool of submitted proposals, six finalists will be chosen by committee. The six chosen proposals will be posted on River Network's website, and the public will vote for their favorite project.
1st Place -$30,000
2nd Place -$10,000
3rd Place - $5,000
4th–6th Place - $3,000
Download the Watershed Protection Grants RFP here. Submission deadline January 28, 2011. Applicants must be a member of the River Network Partnership.
• Norcross Wildlife Foundation provides funding for equipment and publications. Grants range from $1,000 - $5,000. Visit http://www.norcrossws.org
• The Jessie Smith Noyes Foundation promotes a sustainable and just social and natural system by supporting grassroots organizations and movements committed to this goal. The Foundation provides support to organizations nationwide in the following funding categories: Protecting the Health and Environment of Communities Threatened by Toxics; Advancing Environmental Justice; Promoting a Sustainable Agricultural and Food System; and Ensuring Quality Reproductive Health Care as a Human Right. Applications are accepted throughout the year. Visit www.noyes.org.
• Techsoup - Discounted Computer Software
Click on this website to purchase computer software at great prices. Must be 501c3. www.techsoup.org.

Join Georgia River Network
If you find News Stream and other information and services provided by Georgia River Network useful, we would appreciate your financial support! Visit www.garivers.org and join today!

To be removed from this list, send an email requesting removal to info@garivers.org.