In This Issue

Georgia River Network News Stream


---
1. Flint River Water Trail in the Works!
The development of the 300-plus mile Flint River Water Trail stretching from Clayton and Fayette counties to Decatur and Seminole counties has officially begun...
Georgia River Network, a statewide nonprofit organization, requires that a water trail fulfill six criteria to be considered 'established' and featured on the Georgia Water Trail Clearinghouse at www.gawatertrails.org. Georgia River Network's Community Programs Coordinator, Gwyneth Moody, explained that "Many Georgia communities are already taking advantage of the multiple benefits provided by water trails." There are currently 15 established and 17 developing water trails in Georgia.
Stakeholders from across the Flint River basin have expressed interest in supporting the development of the Flint River Water Trail, ranging from state, county, and city officials and representatives, to non-profit organizations (Flint Riverkeeper, Southern Conservation Trust, and Sierra Club-Georgia Chapter) and local businesses (Flint RiverQuarium, Chehaw Park, Georgia Power, and Kayak Attack Outfitters).
There are more than one million paddlers in Georgia, and more than $23 billion is spent in outdoor recreation in the state each year. The proposed water trail could help Georgia meet the growing demand for outdoor recreation activities and, in turn, boost tourism and economic development within communities and throughout the state. Water trails are also an effective way to introduce people to river issues and to engage them in the protection of their local waterways.
Gwyneth Moody facilitated the Flint River Water Trail stakeholder kickoff meeting at the end of February in Americus. The purpose of the meeting was to identify the long term vision and short term goals for the Flint River Water Trail.
It was determined that the large Flint River basin will be divided into the 3 sub-basin working groups that will meet independently on a monthly basis, with basin-wide quarterly meetings facilitated by Georgia River Network throughout the year.
2. Ochlockonee River Water Trail Featured In Roaming the Red Hills
WFSU presents a new ten-part series broadcasting in three installments on their Local Routes program: Roaming the Red Hills. In this series, they take viewers through fire and time in this culturally rich, biodiverse region of the American South: The Red Hills of Florida and Georgia. Located in the triangle between Tallahassee, Thomasville, and Monticello, the Red Hills is full of natural wonders. You can get an in-depth view of this adventure on the WFSU Ecology Blog.

3. Apalachicola-Chattahoochee-Flint River Basin Named #1 "Most Endangered"
A water conflict has been raging in the Southeast for more than two decades, and rivers and communities are at a breaking point.

Outdated water management practices and wasteful water use threaten the Apalachicola, Chattahoochee and Flint rivers — the source of metro Atlanta's drinking water and lifelines for agriculture, industry, fisheries and recreation.

Unless Georgia, Alabama and Florida reach a transparent water-sharing agreement that protects both people and wildlife throughout the basin, and the U.S. Army Corps of Engineers improves water management, the region will face lasting economic and environmental damage.

Follow the link to read the full ACF River Basin article.

4. Georgia Water Wire - "Legislative Wrap-Up: Sine de comes, goes"
For the last three months, Georgia River Network devoted time, energy and resources to work on numerous legislative projects as a member of the Georgia Water Coalition. During the 2016 General Assembly session, GRN worked intensively on HB 966, SB 36, SB 346 and SR 954. While we did not witness positive movement on two priority issues—buffers (HB 966) and ground water (SB 36) protections—we did successfully arrest roll-backs and other measures. Please read on to learn more.

The 2016 General Assembly officially came to a close on Thursday, March 24, also known as sine die, which means to adjourn without a date set for return. Truth be told, legislators did not conclude their business until after midnight in the early hours of Friday morning...

Follow the link to read the full Georgia Water Wire blog written by Chris Manganiello.

5. Georgia's Sapelo Foundation Searching for Next Executive Director
The Sapelo Foundation, a private, family foundation engaged in grant-making in and for the State of Georgia is seeking an Executive Director to begin this position at the end of the calendar year 2016 upon the retirement of Phyllis J. Bowen, its current Executive Director, who has served in that role since 1997.

Please follow the link to view the entire Sapelo Foundation job announcement.

6. Alabama Rivers Alliance is Hiring an Alliance Coordinator
Closing Date: April 20th, 2016
Estimated Started Date: May 16th, 2016 
 

The Alabama Rivers Alliance seeks a full-time Alliance Coordinator to provide leadership and support for Alabama's alliance of local watershed protection and community partner organizations. The ideal candidate will bring to the position passion, knowledge and experience in a number of the following areas: state water/environmental policy/science, grassroots organizing, organizational development, and advocacy campaign planning. Candidates must have excellent people skills and be comfortable relating to a broad range of people. The Alliance Coordinator reports directly to the Executive Director. The position is located in Birmingham, Alabama.
 


For more information about this position and to apply, please visit the ARA webpage.

7. Southern Conservation Trust Seeks an Executive Director
Southern Conservation Trust (SCT) seeks an Executive Director to lead a growing and successful land conservation program based in Metro Atlanta's Southern Crescent and the Upper Flint and Middle Chattahoochee River Basins. SCT has had a consistent record of community engagement, land protection, and stewardship and currently owns, manages or holds easements on 2,428 acres. SCT has earned a solid reputation for environmental advocacy since its inception 21 years ago and is accredited by the national Land Trust Alliance. An enthusiastic and committed Board, Advisory Board, and volunteer base donate expertise, resources, and ideas. They work together to strengthen community connections in a service area that spans multiple counties throughout Georgia. If you are passionate about land conservation, environmental education/advocacy, and are capable of excelling in a senior-level, non-profit and development management position, we would welcome your application.

To apply, please send a cover letter, resume, professional references, and writing sample to board@sctlandtrust.org. Additional information is available at sctlandtrust.org.

8. Oconee Rivers Greenway Commission Seeks Part Time Administrative Assistant
The Oconee Rivers Greenway Commission is a volunteer organization appointed by the Athens-Clarke County Mayor-Commission and UGA President to oversee, plan for and advise on issues, topics and opportunities related to the natural, transportation and recreational resources provided by the river network as well as the developed trail system. Currently we receive no administrative support other than our volunteer efforts.

All candidates should send a letter of interest with contact information, a resume and three reference contacts to Ronald Thomas at ronthom@uga.edu as WORD or PDF files.

Application deadline is April 22, 2016 (Earth Day).

9. No Water No Beer Festival
The second annual No Water No Beer® Festival will be held on Saturday April 30, 2016 from 6:30 – 9:30 pm at SweetWater Brewery.

Clean water is one of our planet's most valuable resources. It is critical to everything that we do. The food we eat, the electricity that powers our homes, and the cities and towns in which we live are all highly dependent upon having reliable sources of clean water. Even the beer that we drink is 90% water. Sadly, more than 780 million people in this world do not have access to clean water. To help show the importance of water and the fact that with No Water there is No Beer, join us for a celebration of the importance of clean water. The proceeds from this event will help to provide clean water to people in developing countries as well as help efforts to keep our water supply clean right here in Georgia.

All proceeds from the event will benefit Water For People and Rivers Alive.
Registration includes great beer, food, and music. To learn more, click HERE.

10. 1st Annual Ocmulgee Water Trail Partnership Paddle
When: May 14th, 2016
Where: Starting at Dykes Landing, Cochran, GA and ending at Mile Branch Landing Park, Hawkinsville, GA
What: The trip should take between four and six hours to complete. Shuttles will depart from the take-out at 9:00 AM. Registration includes a t-shirt with a $2 upcharge for sizes over XL.

Learn more and register at the Ocmulgee Water Trail website.

10. Chattahoochee Riverkeeper - REI Campout
When: Saturday, May 14, 8am – Monday, May 15, 5pm
Where: Macintosh Reserve Park, Whitesburg, GA 30185
What: Hosted by REI in partnership with Chattahoochee Riverkeeper, The REI Campout is a place where everyone can enjoy the great outdoors together. Participants can join in activities, such as mountain bike rides, hikes, stand up paddling boarding, kayak trip to Chattahoochee Bend State Park, and more.

There will be dinner options available or you can use our gourmet kitchen to cook on your own. Just bring your basic camping gear, lunch, snacks, and weather-appropriate clothing to enjoy this night under the stars. All ages are welcome. This beautiful park is located just 35 miles southwest of Atlanta.

Visit REI.com to register. Click HERE to learn more.

11. Broad River Watershed Association 2016 Shoal Lily Float
When: May 21, 2016
Where: Broad River between Highway 17 and Highway 79 at the mouth of Clark Hill Lake
What: The Broad River Watershed Association will host a canoe float to view the rare shoal lily that grows along the Broad River should be in full bloom at this time. There are portions of this float that have some difficulty. For safety reasons, only experienced paddlers will be allowed to participate in the float. BRWA will also be hosting a wildflower walk in the Broad River Wildlife Management area. Please check website for additional details, or email the address below. During the float, there will also be a River Cleanup as part of the National River Cleanup Week.

Bring your own canoe/kayak or contact Michael Moody at the Broad River Outpost, (706)795-3242, to arrange for a canoe or kayak. This year's spring float is a fundraiser with a $25 donation for participants, plus any canoe rental. Anyone interested should email info@brwa.org. PRE-REGISTRATION IS REQUIRED

Visit the BRWA website to learn more.

12. Additional Paddle Georgia Lite Spots Available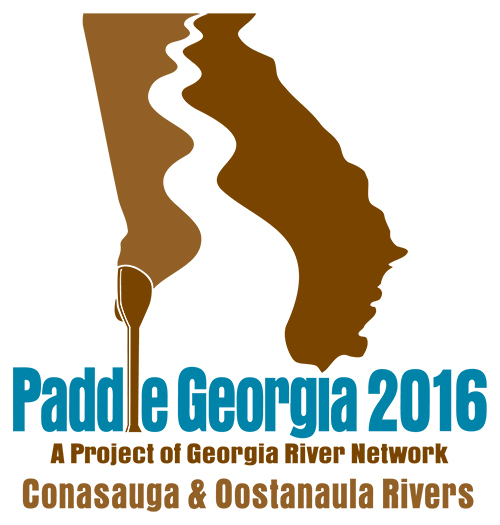 When

: June 18-24, 2016


Where

: Oostanaula, Coosa and Conasauga Rivers


What:

PADDLE GEORGIA 2016 SPLASHES DOWN IN JUST 75 DAYS!
On June 18, we launch from Beaverdale for a 103-mile adventure on the Conasauga, Oostanaula and Coosa rivers to Rome. Currently, more than 360 spots have been claimed, leaving only about 80 spaces left for Paddle Lite (June 18-19) and Thru Paddlers (June 18-24). If you wish to participate, take action NOW!

30 New Paddle Lite Spaces Available:
We have opened up 50 spots for Paddle Lite registrants. This is the weekend-only portion of the trip (June 18-19). We expect these spots to be taken quickly, so if you wish to participate, don't wait! CLICK HERE TO LEARN MORE AND REGISTER! For the forseeable future, the remaining 30 spaces will be reserved for thru-paddlers.

Teacher Scholarships Available:
Thanks to funding from Dalton Utilities and Mohawk Carpet Foundation through the Coosa River Basin Initiative, Georgia River Network is offering full scholarships for Georgia educators to participate in all seven days of the trip while receiving training in Georgia Adopt-A-Stream and Project WET curriculum. CLICK HERE TO LEARN MORE AND APPLY FOR A SCHOLARSHIP!

Help Us Promote Paddle Georgia!
Share our Paddle Georgia video on your social media. CLICK HERE TO VIEW AND SHARE!

Canoe-a-thon 2016:
Last year, Paddle Georgia participants helped Georgia River Network raise more than $31,000 for river protection through the Paddle Georgia Canoe-a-thon. Those funds are being used now to lobby state legislators to protect our water, help build water trails, and aid local river protection groups in identifying and eliminating pollution problems.

This year, we want to top $40,000 through the Canoe-a-thon. Please help us reach that goal by starting your fundraising NOW! Create your online fundraising page at http://www.firstgiving.com/garivers/paddle-georgia-canoeathon-2016

As always, we will have great prizes for the top fundraisers, and if you are among the top 200 people that raise at least $300, you will be eligible for priority registration for Paddle Georgia 2017...on a river to be named soon!

Paddle Georgia Youth Program Auction:
Join Georgia River Network May 2-6 for our online auction supporting the Youth Program!

Proceeds from the auction will allow a group of under-served youth to join us on Paddle Georgia 2016! Through the Youth Program, Georgia River Network will teach the importance of river conservation and, more importantly, the joys of paddling! It is a transformative experience!

You can learn more here:
www.32auctions.com/pg2016
2016 Sponsors to Date


Hennessy Land Rover Centres; Dalton Utilities; Columbia Sportswear Company; AGL Resources; Stormwater Systems; e Outdoor Foundation; Cary Baxter,




CPA; CYA Agency, Inc.; Oglethorpe Power; Streamtechs; Terry Pate, PC, CPA; Shaw Industries; Mohawk Carpet Foundation; China Clay Producers Association; RS Industrial; EarthShare of Georgia



Partners


American Canoe Association, Café Campesino, Coosa River Basin Initiative, Georgia Canoe Association, Georgia Adopt-A-Stream, Project Wet



13. Hidden Gem Paddle Excursions
Save the date for excursions to rediscover some of the hidden gems on Georgia's waterways. Each river trip includes lunch and presentations along the route, ranging from natural history and water quality testing to cultural history and river cleanups.

July 31: Coosawattee River Hidden Gem Paddle to Farm to Table –
Experience a 9-mile section of this north Georgia gem and up-and-coming Water Trail with Georgia River Network, Coosa River Basin Initiative, and Georgia Organics. We will also visit Riverview Farms, an organic farm on the banks of the river where we will enjoy a gourmet lunch from the farm's fields. The trip ends at a privately-owned Native American archaeological site. Ticket price includes a signed copy of Suzanne Welander's 'Canoe and Kayak Georgia' Guidebook!
Register at http://www.bit.ly/paddletofarm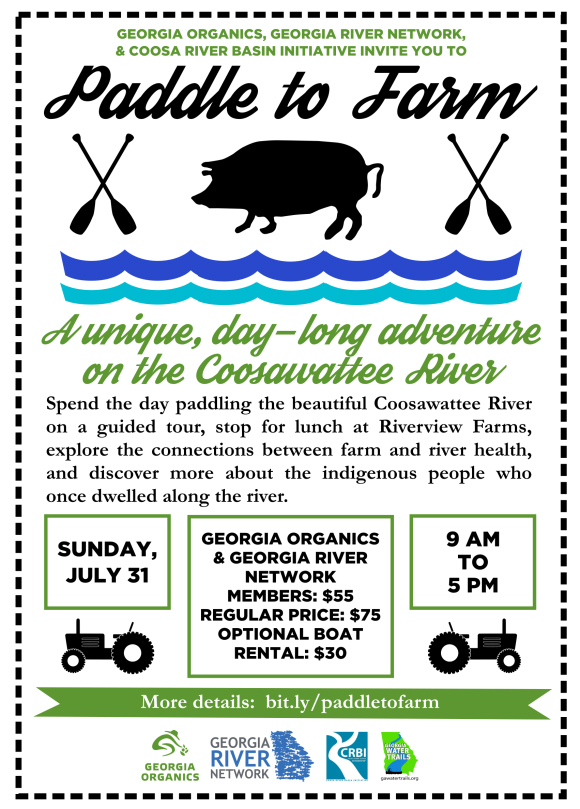 Sept. 17-18: Lower Oconee Hidden Gem Paddle & Campout –
Spend a weekend exploring this up-and-coming Water Trail on the Fall Line of middle Georgia! Georgia River Network is partnering with the Altamaha Riverkeeper and Lower Oconee Water Trail, for this exciting two day paddle, dinner party, & campout on the Oconee river in Milledgeville, GA.

Mark your calendar - Registration coming soon!

14. Etowah River Odyssey: Biography of the Land
When: July 9-17, 2016
Where: Etowah River in Northwest, Georgia
Ages: 14-18 (with opportunities for college students to participate in our Bartram Fellowship program)
What: Etowah River Odyssey will explore the changes in the land over time, looking for clues to the geological, ecological and and human history that are everywhere they go. They will learn the tools to look for them in the foothills of the Appalachians in northwest Georgia (a range of mountains whose formation 480 million years ago plunged the Earth into an ice age so severe that tow-thirs of animal species went extinct), and down the Etowah River (the birthplace of stockcar racing, whose waters were once used to cool a nuclear reactor at a facility to build a nuclear powered plane) using orienteering skills, scientific data collection methods, art, writing, and interviews with people who know about everything from ancient Mississippian cultures to the experience of freed slaves after the Civil War.

In every place, in every moment, we are exploring the frontier. Join them this summer for the expedition!

For more information, click HERE.

15. Perfect Outreach Project Training Workshop
When: Tuesday, August 9, 2016 from 10:00 AM to 3:00 PM (EDT)
Where: Chattahoochee Nature Center - 9135 Willeo Road, Roswell, GA 30075
What: On time, on budget, on message. So easy to say. So hard to do. In this training series, you will learn how outreach projects can go wrong -- and how to reduce your risk of a self-inflicted disappointment. The Perfect Outreach Project series provides a practical introduction to the art and science of "project management" - leading teams of people to successful outreach outcomes.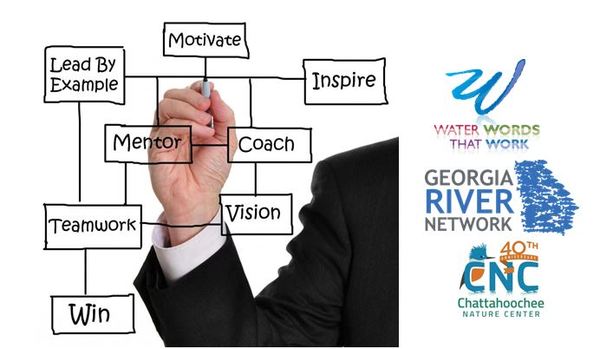 Sponsored by Georgia River Network, Water Words that Work and the Chattahoochee Nature Center.
$30 ticket includes lunch
Trainer: Chandra Brown
Learn more HERE.

16. Free Webinar: Marketing EcoTourism in Your Community
You are invited to join a free 30 minute webinar "Marketing Eco-Tourism In Your Community," on Tuesday, April 26th at 1 pm.

Across the country, communities are creating and improving the infrastructure for people to connect with rivers through recreation. River and riverside trails, picnic areas, boat launches and local businesses along the river are bringing locals and visitors to river focused communities. River recreation and paddlesports are kickstarting local economies, getting kids and families outdoors, and generating a new appreciation for communities from east to west.

Natalie Warren of Wild River Academy will lead a 30 minute webinar where she will discuss the benefits of eco-tourism and ways to improve marketing and amenities in your community. This webinar will touch on the economic benefits of water trails and the importance of paddler amenities in increasing paddlesports tourism in your community. However, providing amenities isn't enough to put you on the map. Communities need to market those opportunities to reach a broader audience and attract more visitors to the area.

Learn more and register HERE.
17. Free Webinar: Building Your Audience: Know, Reach, Engage, Sustain
Is your organization looking to reach new audiences and cultivate loyal volunteers, supporters, or members?

On Tuesday, May 3rd, attend a webinar on marketing and outreach, an updated version of
Conservation Impact's
acclaimed presentation that has inspired organizations across the country. Learn how to…
Reach and engage new audiences using our simple, 4-step approach.

Cultivate loyal, long-term supporters by becoming a more constituent-centered organization.

Create a more systematic and coordinated approach to communications, public relations, and marketing.
Your webinar presenter is Shelli Bischoff, President and CEO of Conservation Impact and Nonprofit Impact. Shelli has presented on marketing to standing-room-only audiences and has applied the material with organizations across the country, helping them reach and engage thousands of new supporters.
RSVP by emailing erin@conservationimpact.com

18.
Natural Resources Conservation Service Regional Partnership Program
Landowners interested in applying for conservation funding through the U.S. Agriculture Department's Regional Partnership Program have until May 10 to file pre-proposals. Up to $260 million is available through the Natural Resources Conservation Service program, which requires that applicants match federal awards with private or local funds.

Visit the USDA webpage for more information.
19. Community Foundation Announces 2016 Grant Cycles & Online Portal
The Community Foundation for Greater Atlanta has announced its 2016 grant cycles and launched a new, online portal through which nonprofit organizations can engage with the Foundation. This new system will streamline the grantmaking process for the approximately 5,000 nonprofits across Atlanta's 23-county region that benefit from the Foundation's grant funding. The Foundation has also aligned its grantmaking priorities around five impact areas critical to the success of region. They are: Arts, Community Development, Education, Health and Human Services, and Nonprofit Effectiveness. Nonprofit organizations can now create an online profile and common grant application as the first step in the Foundation's grant application process - find detailed instructions about creating a profile and common grant application here.

The Community Foundation will also host a series of forums that provide extensive information on the variety of grantmaking opportunities available to nonprofits and the scope of these changes. Scheduling and registration details are posted online. Additional dates and timelines for specific grant programs will be updated frequently on the Foundation's website.

20. Grants Promote Grassroots Environmental Campaigns in U.S. & Canada
The Fund for Wild Nature provides grants to grassroots nonprofit organizations in the United States and Canada for campaigns to save native species and wild ecosystems, with particular emphasis on actions to defend threatened wilderness and biological diversity. Priority is given to ecological issues that are not receiving adequate public attention or funding. Grants, ranging from $1,000 to $3,000, are provided for advocacy, litigation, public policy work, development of citizen science, and similar endeavors. The Fund does not support proposals from organizations with budgets of over $250,000 annually. The application deadlines are May 1 and October 1 of each year. Application guidelines and forms are available on the Fund's website.
---
Join Georgia River Network!
If you find News Stream and other information and services provided by Georgia River Network useful, we would appreciate your financial support.
Visit www.garivers.org and join today!
Georgia River Network
126 South Milledge Ave.
Suite E3, Athens, GA 30605
(706) 549-4508
http://www.garivers.org


Become a Member Today -

Join