Janisse Ray Book Launch Event
GRN Seeks Development Director
Turner Regrants: Focus on Savannah Riverkeeper
Nominate Your River for America's Most Endangered Rivers List
October is RiversAlive Month - Join A River Clean Up
October 29 is National Drug Take Back Day - Good for Rivers!
Fall Paddle on the Ocmulgee River
Paddle on the Broad River or Etowah River
Ogeechee Riverkeeper's Rivers Rock Event
Get GRN News in our RSS Feed
Become A River Partner
---
Janisse Ray Book Launch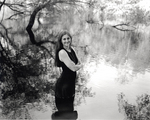 Join us for a book launch event for Janisse Ray's new book "Drifting Into Darien: A Personal and Natural History of the Altamaha River"
Tuesday, October 11 at Seney-Stovall Chapel in Athens, 7 pm.
Georgia River Network is co-sponsoring the event with University of Georgia Press, Environmental Ethics Certificate Program/Southern Nature Project, Georgia Review, Oconee River Project of Altamaha Riverkeeper, University of Georgia Libraries.

For the full Georgia River Network calendar, click here.
---
Georgia River Nework is Now Hiring a Development Director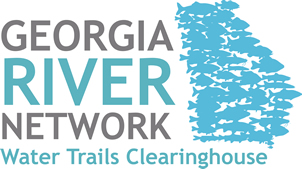 Georgia River Network seeks a full-time Development Director as part of our growing team working to protect and restore rivers and streams across Georgia. To learn more about the position, click here.


---
Georgia River Network Regrants -Focus on Savannah Riverkeeper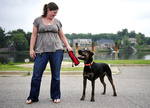 This year, the Georgia River Network Turner Regrant program awarded $40,000 in funds to local watershed groups. This month we share highlights from the work of Savannah Riverkeeper:

The nose knows, especially that of a canine named Beaudreaux. Beau is in training to help Savannah Riverkeeper (SRK) in their efforts to detect sewage leaks. SRK and Beau will be the 2nd team in the United States with this unique capability, and the only one in the South. In 2010, the Turner Regrant program funded SRK to work on fixing the sewage problems in Augusta. The City of Augusta not only had outdated infrastructure, but also lacked the proper GPS mapping of its systems. The city worked in partnership with SRK to find the reason for elevated e-coli levels polluting the streams. In the end over 15 different leaks were identified and fixed. SRK started working very closely with the city to identify funding sources and to educate the public on the causes of the fecal coliform contamination found on Butler and Spirit creek. Many of the problems existing on these creeks are a result of faulty septic systems. In 2011, the regrant program is funding SRK's work to form the 2011 Healthy Water Task Force to continue their work on sewage issues and address water quality problems in four impaired waterways in Augusta: Rocky Creek, Butler Creek, Spirit Creek and Raes Creek. To learn more about Savannah Riverkeeper, visit http://www.savannahriverkeeper.org/.
---
Nominate Your River for America's Most Endangered Rivers List

Every year, American Rivers, an environmental non-profit, generates a list of America's Most Endangered RiversTM. Ten rivers are selected each year for inclusion in the list, not because they are the most polluted, but rather because they are facing a turning point in the coming year that could negatively impact the river into the future. Visit http://www.americanrivers.org/our-work/protecting-rivers/endangered-rivers/ for details. Applications due by November 1.
---
October is Rivers Alive Month - Join A Clean Up!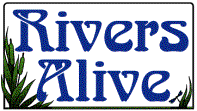 Visit http://riversalive.org/ to learn more and find a clean up in your area.



---
Oct 29 is National Drug Take Back Day - Dispose of Drugs Properly, Help Rivers

October 29 is National Drug Take Back Day. Flushing old drugs can harm the critters in the river. Read more here. To find a take back location near you, click here.
---
Fall Paddle on the Ocmulgee River


Everyone is welcome to a family friendly, 3 day fall paddle and camping trip on the Ocmulgee River scheduled for October 7 - 9th! The Georgia Canoeing Association, The Georgia Conservancy and Pulaski Rivers Alive are hosting the trip at Mile Branch Landing in Hawkinsville, GA. Tent camping (no fee) is available with restrooms, hot showers, barbecue pits, and 2 covered pavilions with electricity and water. Each day will provide a different paddle with free shuttle service. Friday's paddle from Dykes Landing, in Bleckley to Mile Branch Landing, in Hawkinsville is 14 river miles. Saturday's paddle from Mile Branch Landing, Hawkinsville to Sandy Hammock (almost in Wilcox County) is 14 river miles. Sunday's paddle from Mile Branch Landing, Hawkinsville to a private landing is approximately 5 ½ river miles. Come all 3 days or just 1! There is a $20 one time donation for river park improvements. The fall paddle and camping trip is all part of an effort to help promote the new 54 mile Blueway from Twiggs County to Pulaski County on the Ocmulgee River. For more information or to register for paddle please contact: Marie Short of the GA Canoeing Association at 404.202.9546 or email mail4marieshort@bellsouth.net. You can also contact Chuck Southerland of Pulaski Rivers Alive at (478) 892-5489 or email pulaskiriversalive@comsouth.net.Photo by Joe Cook
---
Paddle the Broad or Etowah River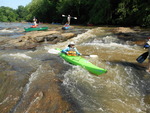 On Saturday, October 8, float the Broad River - for fun and as part of the Rivers Alive campaign to clean and preserve over 70,000 miles of Georgia's rivers and streams. Learn more about this trip on our water trails website events calendar at http://garivers.org/gwtc/trips-a-events/calendar.html. Photo by Joe Cook



October 22 & on the Chestatee October 29 with the Upper Etowah River Alliance
Appalachian Outfitters is donating all fees to UERA for both trips. For information, contact Diane Minick @ 770-704-5479 or email dminick@etowahriver.org. These trips are family friendly. Little or no experience necessary. All equipment provided or bring your own for a small transport fee.
---
Ogeechee Riverkeeper's Rivers Rock Party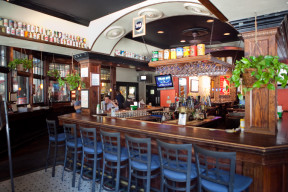 It's the 4th Annual Rivers Rock! celebration for clean water. Thursday October 6, 7pm at Moon River Brewery in Savannah, GA. This event will feature craft beer by Moon River, music by Asheville NC's Now You See Them, great food and a silent auction. This year "Rivers Rock!" will benefit Ogeechee Riverkeeper. Click here for more information.

---
Get GRN News in Our RSS Feed
Not on Facebook? Want to see what is going on each day in the world of Georgia rivers? Subscribe to our RSS feed and get information about news and events delivered to your RSS reader. Sounds interesting but you have no idea what an RSS reader is? Chances are you already have a way to accept news feeds in your internet browser or in your email program (such as in Outlook). Search help to find out about feeds on your particular set up or check out one of the many free readers online.
---
Become a Partner for Georgia's Rivers

Our Partners join together to make monthly contributions to support Georgia River Network's programs. With your monthly support we can invest more of our resources where they bring the highest returns for future generations. Start your monthly gift today.

As a Partner for Georgia's Rivers…
• You strengthen Georgia River Network with your steady, reliable support.
• You and GRN use less paper.
• You decide how much to give.
• You save time and trouble—no need to write checks.
• You receive special updates on our work.
• You have direct contact with GRN staff.
• You decide when to raise, lower or stop your gifts.


---