In This Issue
---
The Georgia Water Coalition will hold its 2017 spring partner meeting in conjunction with Georgia
River Network's Weekend for Rivers Event April 27-29, 2017 at Little Ocmulgee State Park & Lodge near McCrae, GA.
There will be multiple training opportunities for our partners during this multi-day event. Come enjoy two days of learning and sharing with fellow water advocates. Engage in the river revelry and share your river revelations!
Registration is ending soon! Registering for workshops and activities is an Ala Carte menu style where you can choose all events or just certain portions of the weekend that work with your schedule. Learn more and REGISTER!
Presentations, Advocacy Training & Workshops Offered:
Friday April 28, 9am-4 pm
Georgia Water Coalition Presentations and Workshops

Low Country Boil Dinner & River Celebration Awards
Join us for a delicious low country boil dinner catered by Altamaha Riverkeeper and for our River Celebration Awards Ceremony! $25 dinner ticket includes: Appetizers of Clams & Crabs from Sapelo Sound, Low country boil featuring fresh GA white shrimp, Savory Arugula & Asparagus salad, Assorted cookies & sweets, Sweet Tea & Water. Drinks are $3 at Cash Bar.

Saturday April 29, 8am-3pm
Georgia River Network Workshops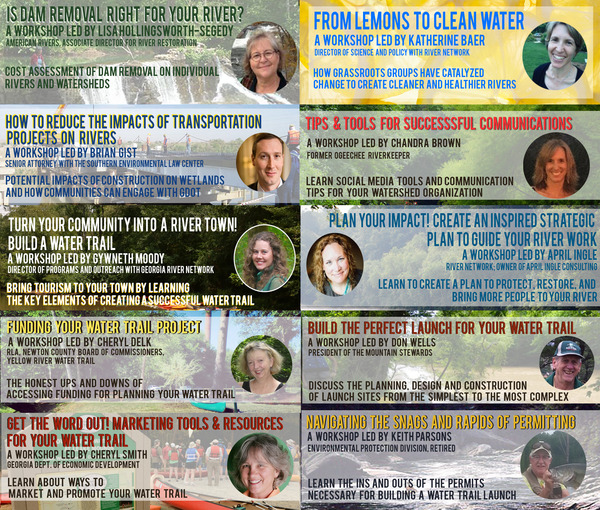 Saturday April 29, 3:30-7:30pm
Guided Paddle on Little Ocmulgee River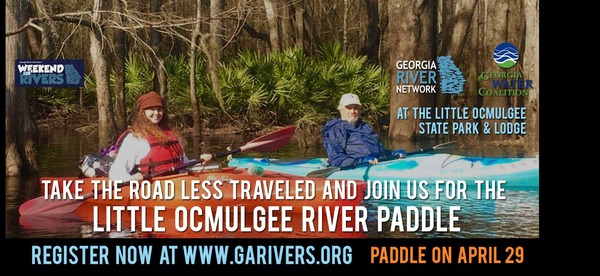 We have 15 rooms in the Lodge and 25 cam
psites blocked for Thursday 4/27/17 thru Saturday 4/29/17. Please use the Group Code 04748 when making your reservations at
Little Ocmulgee State Park Reservations
. Space is limited, get your spot today!
---
Join us May 20-21 for the Little River Hidden Gem Paddle! What better way to kick off the summer than by paddling through Clarks Hill Wildlife Management Areas, enjoying rustic camping with family and friends, delicious meals from local businesses, and learning more about the native flora, fauna, and cultural history of the Little River? Paddlers will enjoy live music, games, activities and a bonfire. Don't Miss the Boat!
For more information on this trip and other upcoming Georgia River Network events please click HERE
---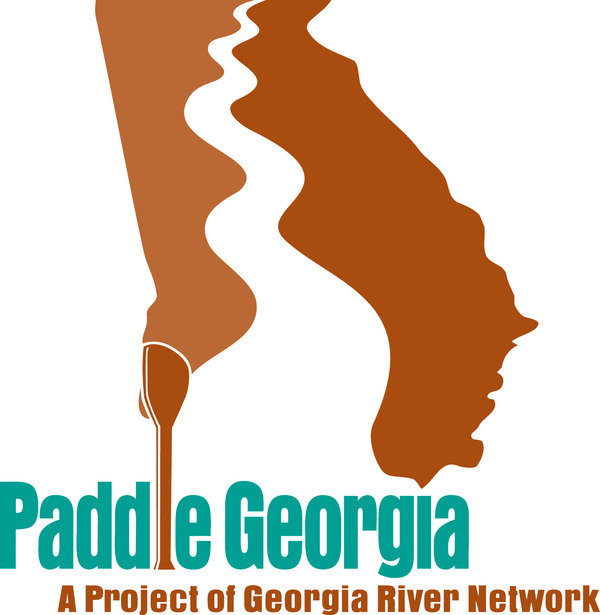 Register now for the 125 mile, 7 day adventure on the Etowah River June 17-23! This trip will include nightly camping with meals and entertainment, tours of historic sites, water monitoring opportunities, and camaraderie with hundreds of fellow paddlers, while also raising awareness for Georgia River Network, Coosa River Basin Initiative and Upper Etowah River Alliance.

The Etowah River is 163-miles long and with 76 native fish species, and is considered one of the most biologically diverse rivers of its size in the country. The river offers more than biological diversity by taking you back in time as you paddle through old Native American fish weirs, ancient Indian mounds, and civil war battle sites.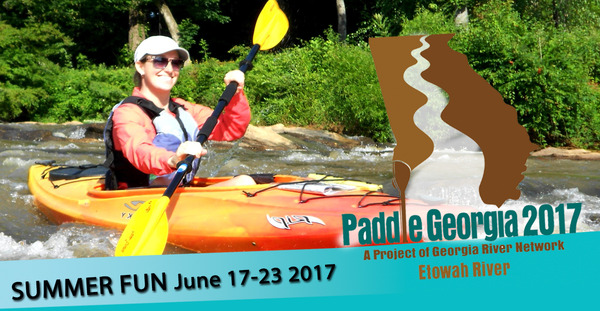 An educational adventure for the whole family, Paddle Georgia will show you Georgia as you've never seen it before.

If 7 days is too more time than you are able to commit, there is another option! Paddle Georgia offers a "Lite Paddler" option, which is an abbreviated trip held only for the first two days, June 17-18.

Registration ends May 31st, for more information and to register click HERE!
---
Paddle Georgia Youth Auction – Get Some AWESOME Colombia Sportswear!
As you know, Georgia River Network (GRN) is a non-profit and depends on the financial support of people just like YOU to get things done! This year GRN will celebrate its 13th annual Paddle Georgia, a week-long paddle trip on a different Georgia river. Over 350 participants will paddle 106 miles of the Etowah River this June. We organize this trip because we've discovered it changes lives, and it furthers our mission to empower others to protect, restore and enjoy Georgia's rivers. But we can't do it without your financial assistance!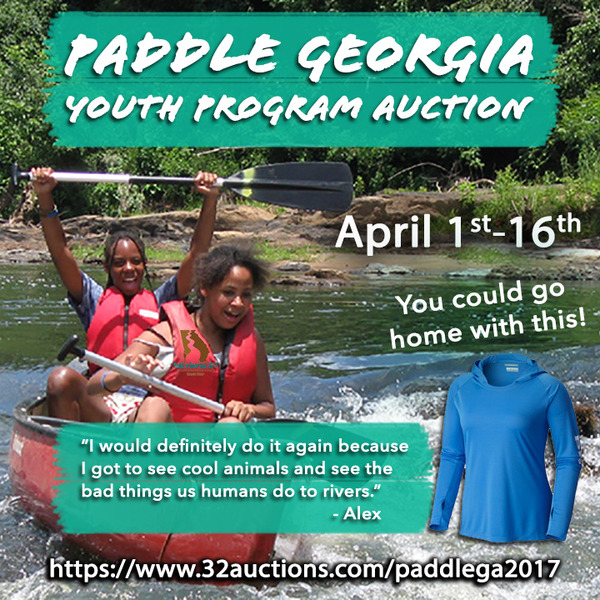 What makes this auction so special is that most of the items will directly benefit our Paddle Georgia Youth Program. Through the Paddle Georgia Youth Program we bring 10-12 underserved youth on the journey, most of whom have never been on a river or camped in a tent before. This experience introduces them to the importance of river protection, and also the joys of paddling a river! All of the Columbia brand items were donated by Columbia Sportswear.
---
Paddle Georgia's Canoe-A-Thon raises critical funds that allow Georgia River Network to work
for clean, healthy rivers. Each participant is asked to solicit donations on a per-mile basis. Canoe-A-thoners compete for gifts and prizes and can become eligible for priority registration for the next Paddle Georgia trip.
The Canoe-A-Thon works just like a walk-a-thon. Ask prospective donors to sponsor you at a specific amount for each of the miles you'll be paddling during Paddle Georgia 2017 or Spring on the Satilla. The money you raise goes to support Georgia River Network's efforts to...
Engage people in enjoying and protecting their rivers

Support more than 30 local river protection groups across the state with financial grants, training and professional assistance

Influence state legislators and decision makers to establish policies that protect our rivers
Funds raised will be used to provide grants to Satilla Riverkeeper (Spring on the Satilla) Flint Riverkeeper (Fall Float on the Flint) and Coosa River Basin Initiative and Upper Etowah River Alliance (Paddle Georgia 2017).
Paddle Georgia Canoe-A-Thon grants have been used by local river protection groups to:
Build new canoe and kayak launches

Establish water trails and install information kiosks at river access points

Conduct water monitoring to identify pollution problems

Eliminate pollution problems
More than $2000 in prizes will be awarded to those participants generating the most money, including new canoes and kayaks and other paddling-related merchandise donated by our sponsors.


The top 250 fundraisers who raise at least $300 will also be eligible for a special priority registration for Paddle Georgia 2018.

Paddle Georgia participants generating more than $850 in Canoe-A-Thon pledges and Fall Float on the Flint participants generating more than $440 in Canoe-A-Thon pledges may request to have their registration fees reimbursed. Prize winners will be announced during the week of Paddle Georgia. All prizes will be awarded based on total Canoe-A-Thon donations turned in at the Paddle Georgia registration desk by the morning of June 17—no exceptions. You do not need to be present at Paddle Georgia to win prizes.
You can begin raising funds now for the 2017 Canoe-A-Thon. See below for instructions on how to get started.

Paddle Georgia Canoe-A-Thon Prizes!
Help Georgia's rivers and win great prizes while you're doing it! 2017 prizes will be listed as they are secured:
Paddles from Bending Branches

Gear from Patagonia

An Individual Membership from Friends of Georgia State Parks
How to Get Your Canoe-A-Thon Started
We have made it easier than ever to solicit donations from friends, family, neighbors, co-workers and, yes, even strangers by signing-up for FirstGiving, an online service for event-based fundraising. There are two options for raising money:
Option 1 - Raise Funds Online (of course, the best option)
Option 2 - Raise Funds Offline

For more information on how to raise money visit the Paddle Georgia website!

Priority Registration Rules and Policies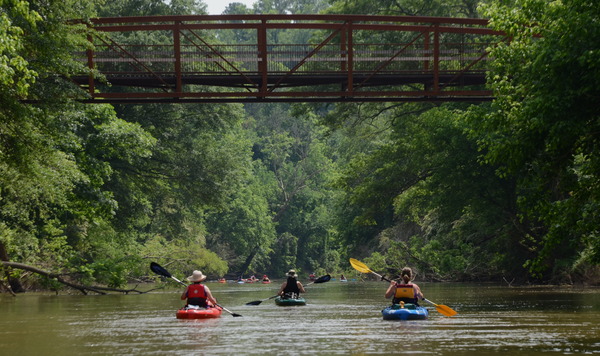 The top 250 Canoe-A-Thon fundraisers who raise at least $300 will be eligible to register for Paddle Georgia 2018 during a special priority registration period before regular open registration begins in Feb. 2018. For families, $300 must be raised per adult for priority registration.
The 2017 Canoe-A-Thon has already started and will go through July 31, 2017.

If you choose, you can contribute to your own Canoe-A-Thon.

By participating in the Canoe-A-Thon, you help us accomplish two important goals of Paddle Georgia--introducing more people to our beautiful rivers and raising more money to protect these precious resources.

Virtual Paddler Canoe-A-Thon Participants
For those of you who cannot directly participate in Paddle Georgia but still want to support the event and Georgia River Network and the local watershed group, you can still participate in Canoe-A-Thon by being a virtual paddler. Just set up your Canoe-A-Thon page the same way and tell people you will be with the other paddlers in spirit.
---
Statewide Water Trails Resolution of Support Passes Unanimously
House Resolution 281, a resolution in support of Statewide Water Trails, recognizes and encourages the proliferation and use of water trails in Georgia.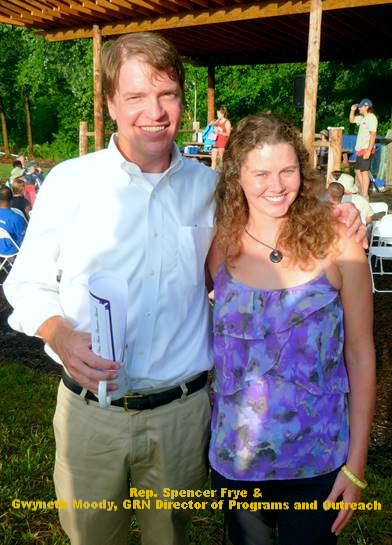 Establishing water trails and the creation of new opportunities for public enjoyment of state waters is supported by the Georgia Water Coalition as addressed in the 2017 biennial report: "All Georgians and visitors to the state should have opportunities to enjoy recreation on Georgia's waters. One way to improve the public's access to and enjoyment of state waters is to establish and fund a statewide water trail system. Water trails provide extremely cost-effective recreation opportunities and are dynamic creators of tourism and economic development in rural areas. Users of trails often become dedicated advocates for rivers."

Status: HR 281, assigned to the Natural Resources & Environment Committee, passed unanimously on March 9, 2017.

What You Can Do:
Call house members who voted yes! Call your representative and thank them! And you can thank the following representatives for sponsoring HR 281:
Representative Spencer Frye, Representative Lynn Smith, Chairman of Natural Resources & Environment Committee, Representative Tom McCall, Chairman of Agriculture & Consumer Affairs Committee, Representative David Knight, Chairman of Games, Fish & Parks Committee, Representative Chuck Williams, Agriculture & Consumer Affairs Committee, Representative Debbie Buckner, Natural Resources & Environment Committee
---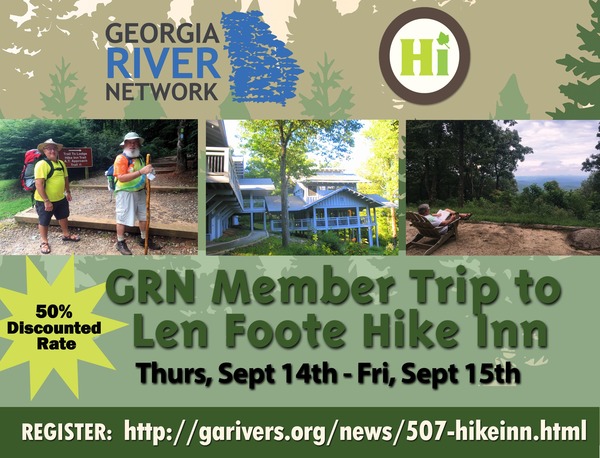 We are excited that Georgia River Network has been offered an opportunity this year to bring a group to the
Hike Inn
Thursday Sept 14
th
– Friday Sept 15th and we want YOU to come!

The Inn has room for up to 40 people, so it's first come, first served, and the people we wanted to offer this opportunity to is YOU – our supporters, volunteers, members and colleagues, and your families - to join our staff and board and our families! It will be a great time for Georgia's river friends to spend time together and have fun.
The

Hike

Inn

is generously offering 50% off rates for our group! To reserve your spot go to the reservation link on their webpage HERE and click the book now tab. It will pull up the 50% discount rate.
Enter the correct dates and on the bottom of the page enter promotional/group code: river
Learn more about the Hike Inn and Claim your spot HERE!

Hope you can join us!
---
GRN Supporter Spotlight - Andrew and Barbie Doll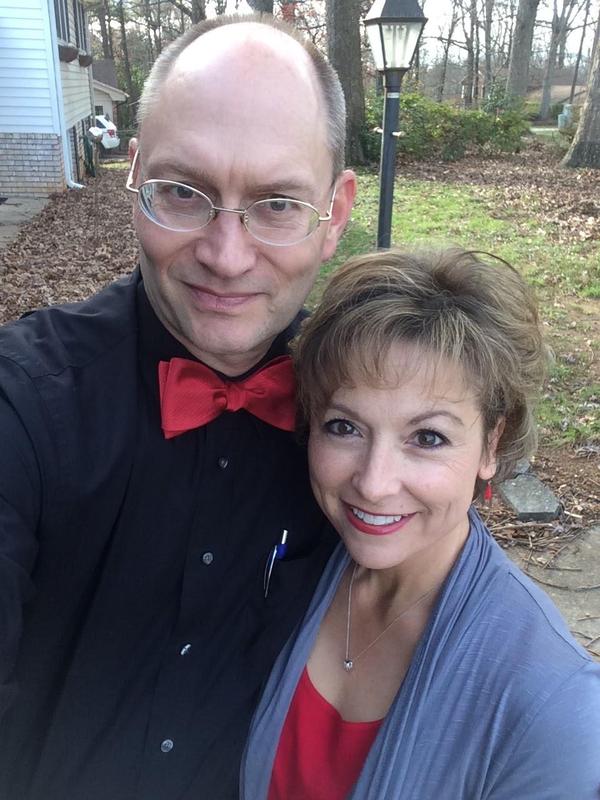 We would Like to thank Andrew and Barbie Doll for their dedication and support!

"We first learned about Paddle Georgia while watching a special on GPB on Paddle Georgia. We did our first Paddle Georgia on the Broad and Savannah Rivers and have gone on every one since. We were just participants for the few several years, but as we learned about the Georgia River Network organization and their work and dedication, we decided to become regular supporters. GRN is doing so much to protect our rivers and have done so much to further paddling in our state. From the formation of water trails to keeping tabs on the legislative process - they have shown their dedication to keeping our waterways protected. We are to be stewards of our rivers and supporting GRN is an integral part in our ability to do so."
---
GRN is looking for the following new or gently used items for our office: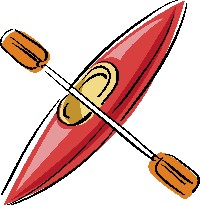 Sit on top kayaks, recreation kayaks, tandem kayaks, and canoes - in good shape

Graphic design and printing services

Donated office space in Athens

Adobe Creative Suite software

Covered trailer

Large containers of Powdered Gatorade or Poweraid for use on Paddle Georgia (2000oz powder needed)
Email info@garivers.org or call 706-549-4508 if you would like to donate any of these items.
---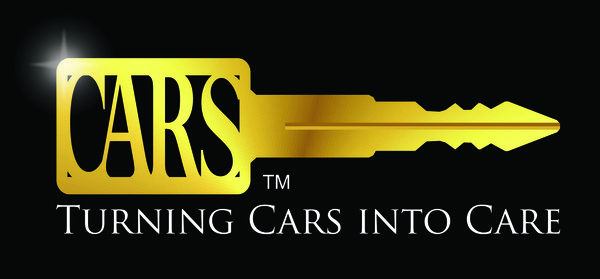 Donate a vehicle to GRN an
d help save our rivers! Turn your car, truck, RV, or boat into protection for Georgia's rivers.
We accept any vehicle - running or not - by working with
Charitable Auto
Resources. Your vehicle is towed free of charge and the donation is eligible for a tax deduction.
Contact Dana Skelton, at dana@garivers.org or 706-549-4508 if you are interested in taking advantage of this opportunity or for more information about the vehicle donation program.
---
GRN 2017 Events - Mark your Calendar!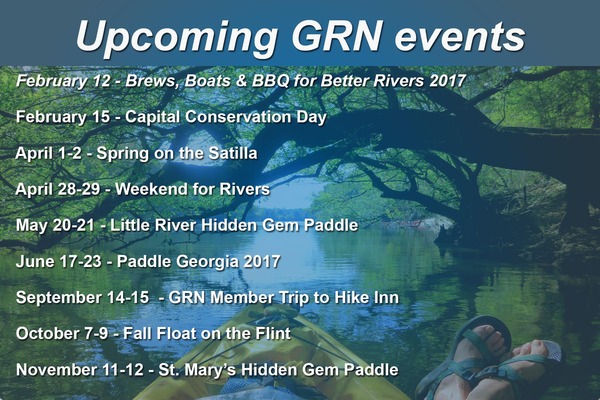 ---
Georgia River Network is a member group of EarthShare of Georgia

— a non-profit federation of over 60 Georgia non-profits, all of which work to educate, conserve, or protect our air, land, and water throughout Georgia. Through workplace giving campaigns at participating companies, EarthShare raises funds
for the member group non-profit organizations in Georgia. Employers who include EarthShare as part of their annual pledge campaign empower their employees with additional ways to improve their world. EarthShare of Georgia, as part of the EarthShare national employee giving program, is part of a network representing more than 400 environmental groups working locally, nationally and internationally. You can support Georgia River Network easily through the annual campaign.

If your company would like add an EarthShare giving campaign, contact Dana at
dana@garivers.org
. Learn more at the
EarthShare website
.
---
Want to see what is going on each day in the world of Georgia rivers? Go here: http://garivernews.wordpress.com. Click on the "follow" button in the bottom right corner, enter your email address, and our daily news will be delivered to your inbox.
Georgia River Network
126 South Milledge Ave.
Suite E3, Athens, GA 30605
(706) 549-4508


http://www.garivers.org




Become a Member Today -

Join