---
Soque River Watershed Association Welcomes New Executive Director
From Soque River Watershed Association Newsletter
Georgia River Network is excited to help introduce the Soque River Watershed Association's new Executive Director, Becca Risser.

Becca brings a wealth of knowledge and experience to the position, and is excited about the opportunity to lead SRWA in the coming years.

Please stop by the office to welcome her to the watershed, and read The Northeast Georgian article for more information on Becca's background.
---
Adopt-A-Stream Monitoring Results at Paddle Georgia 2018: Yellow and Ocmulgee Rivers
Excerpted from Georgia Adopt-A-Stream Newsletter

Water Quality Monitoring Results
Paddle Georgia, a project of Georgia River Network, provides an opportunity for members of the public to experience a seven day paddle trip on a different Georgia river each summer, attracting hundreds of participants. This year's Paddle Georgia trip was held June 16-22 on the Yellow and Ocmulgee Rivers. Adopt-A-Stream staff and volunteers attended the trip to provide outreach and conduct water quality monitoring. Outreach by the monitoring teams included providing demonstrations and answering questions while out in the field as well as announcing sampling results to all participants. In total, 69 sites (33 mainstem sites, 32 tributary sites and 4 additional sites of interest) were tested for AAS core chemical parameters (water temperature, pH, dissolved oxygen and conductivity) as well as nutrients and E.coli levels.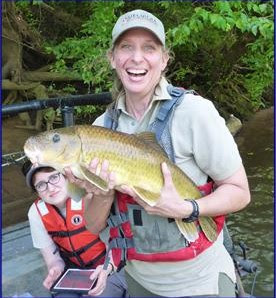 Robust Redhorse in the Ocmulgee
by Paula Marcinek, Wildlife Resources Division, Aquatic Biologist

The robust redhorse is one of the fish species that the Georgia Department of Natural Resources (DNR) Wildlife Conservation Section (WCS) monitors annually. The Altamaha population represents one of three genetically distinct units of the species (the other two are the Savannah and Pee Dee populations). Despite its robust size and large spawning aggregations, this hard-to-capture, cryptic species was presumed to be extinct for more than 100 years. Across its range, most of the robust redhorse's preferred spawning habitat became inundated or blocked by dams as hydropower operations came on line in the 20th century. Besides occasional anecdotal stories from anglers, the species did not reappear until 1991 when DNR biologists conducting fish surveys in the Oconee River collected several and immediately recognized them as unique. Read more about the redhorse in Ocmulgee.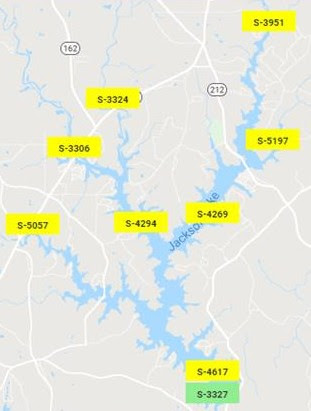 Jackson Lake Association
by Skip Davis, JLA Member and lake resident
Lake was created at the start of the 20th century to provide electricity to industries north of Macon. After WWII, it morphed into a fishing paradise then became a recreational destination in the 60s-90s. Over the last 20 years it has become a year-round residential community. During these transitional periods, water quality became a regular topic for discussion.

The Jackson Lake Association (JLA), previously known as the Jackson Lake Homeowners Association, became involved in water quality monitoring with the assistance, support and certification of the Georgia Adopt-A-Stream program. In 1999, Terry Hall, a Georgia Tech Mechanical Engineer, JLA Member and lake resident, began testing the major tributaries to the lake. Horace "Smitty" Smith oversaw the expansion of the monitoring program to its current level. With the aid of the South River Watershed Alliance and many individuals, the program has become a fixture of the Jackson Lake Association. Water sampling is now conducted at more than seven sites located on all entry points to the lake as well as an exit point just prior to the Lloyd Shoals Dam. Read more about the Jackson Lake Association.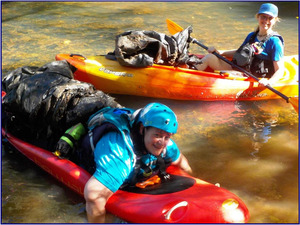 Yellow River Water Trail
www.yellowriverwatertrail.org
The Yellow River Water Trail (YRWT) is a Georgia River Network-certified water trail running 53 miles through Gwinnett, DeKalb, Rockdale and Newton counties, passing beautiful woodlands, stone outcrops, parks and neighborhoods. The Yellow River joins with the Alcovy and South Rivers at Jackson Lake to create the great Ocmulgee River. Read more about the Yellow River Water Trail.



---
Georgia River Network Job Opening - Executive Director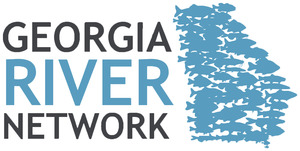 Georgia River Network is growing our staff!

Dana Skelton, current Executive Director, is stepping into the role of Director of Operations, and GRN is seeking candidates to fill the Executive Director position.

Download the job description in pdf format here.
---
Overcoming Challenges: Best Practices for Engagement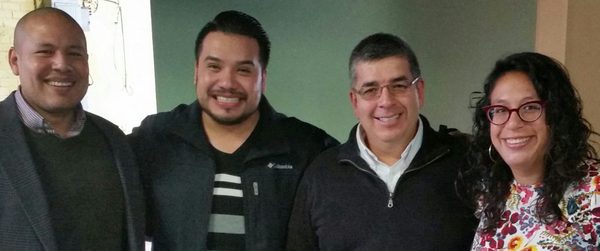 Environmental racism is a common issue in the U.S. as many communities of color are disproportionately exposed to pollution and hazardous waste. Often, these communities are excluded from decision-making processes and environmental activism. However, the River Network has prioritized creating a more diverse and inclusive movement for the health of Michigan's waters and people. Read the River Network's full article about overcoming the challenges of engaging diverse communities in environmental action
.
Challenges of Engagement Across Cultures:
The Big Disconnect

The Language Gap

Choosing the Right Channels for Outreach

Establishing Contact and Building Trust

Finding Common Ground

Staying Motivated
---
Action Alert: EPA and Army Propose Revised "Waters of the U.S." Definition
Excerpted from the Altamaha Riverkeeper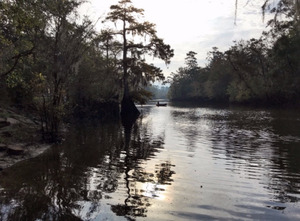 The Main Changes:
EPA's proposed rule is taking away protections that were put in place under the Reagan Administration.

If you can wade through the confusing mess that is this proposal, the bottom line is clear that it's a disaster for our country's waters and wetlands. It means removing protections for thousands of streams and most wetlands - protections that have been in place for decades and are needed now more than ever.

EPA's proposed rule is disastrous for wetlands, which are critical to filtering our waters and buffering against storms and sea level rise. The idea of slashing protections at a time of increased flooding defies all logic.

Wetlands are vital to the South. Of particular note while Southern communities are still recovering from devastating recent flooding events, wetlands can help absorb floodwaters and lessen the height and speed of flooding --as EPA itself documents.

We know thousands of smaller streams—a significant percentage of all streams— will definitely lose protections. But the confusing way this is written, not based on science, means many more waters may be at risk. EPA itself says it doesn't know exactly what will lose protections, which in itself is concerning to say the least. They've promised clarity but delivered confusion, but that shouldn't distract us from the bottom line that they are removing protections that have been in place for generations and that we all take for granted in keeping our water safe.

EPA's proposed rule adds new exceptions and expands old ones-- exemptions for mining operations and waste treatment facilities, for example—that will take a while to figure out. Those exemptions have the potential to be extremely destructive.

Read more about the proposal here.
---
Traps Being Used to Curb Amount of Trash on Augusta's Waterways
Written by Jozsef Papp, Excerpted from The Augusta Chronicle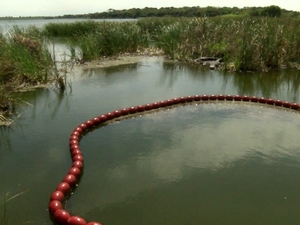 The City of Augusta, in collaboration with Savannah Riverkeeper and the Bigwater Rescue Foundation, has purchased three watergoat trash traps in an attempt to curb the amount of litter and plastic waste that reaches the Savannah River.

"Even with a robust cleanup program, litter has gotten to be such a major problem for our local waterways," Savannah Riverkeeper Tonya Bonitatibus said in a news release. "We will continue our efforts with the city and other partners to curb waste and debris in the community, but the fact is everything that is not disposed of correctly reaches the river. The Watergoats will serve as our last line of defense."

Truck Carlson, program coordinator for Veterans for Clean Water, said the Savannah River and the Augusta Canal have a lot of trash that needs to be cleaned out. The main problem in terms of pollution is the stormwater system, Carlson said.

"Trash is an issue and it's all due to the stormwater system," he said. "Trash gets in the street, trash goes into the stormwater drains and it goes through the system. All the stormwater drains feed into the waterways."

Two out of the three watergoats have been installed at Lake Olmstead and Rae's Creek with the third one expected to be installed at the Sibley Mill outfall of the Augusta Canal next week. Carlson said the amount of trash at Lake Olmstead is high. On Monday, after the large amount of rainfall over the weekend, Carlson estimated that they collected over a thousand pounds of trash and debris with the watergoat at the lake.

The watergoats are virtually indestructible and mainly collect solid trash that is present in the water. Although only three have been purchased, Carlson said they plan to get more to continue to address the trash problem.

"We are seeing how well they work and how easy it is to mitigate the trash problem we have in the river," Carlson said. "The plan is, once these prove themselves, if they prove themselves, which they are at this point, is definitely to install more."

Carlson hopes to continue to educate people and change the culture on the effects of pollution on the waterways and wildlife. He feels people don't realize how essential the waterways are in their daily lives.

Visit The Augusta Chronicle for more images and information.
---
Georgia River Network Seeks Board of Director Applicants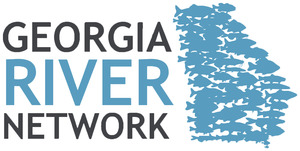 GRN is accepting applications for our Board of Directors. While all skills and backgrounds will be considered, we are particularly seeking candidates with marketing or legal expertise.

The board guides the strategic direction of the organization, oversees sustainability and financial stability of the organization and assists in promoting the organization and executing events. Board members are expected to attend monthly to bi-monthly meetings in person or by phone, assist with organization fundraising and events and assist with other strategic work as needed.

If you would like to be considered for this leadership position, please send a message along with a description of why you want to serve and or your resume, to info@garivers.org. Nominations will be considered on a rolling basis as board positions become available.
---
Adopt-A-Stream Water Science Poster Session- Call for Abstracts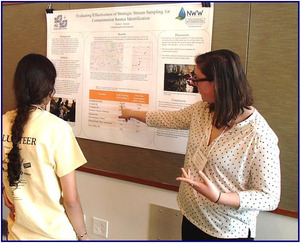 This year's Confluence Friday Social will include a special poster session open to students as well as AAS volunteers!

Guidelines and Abstract Submission Forms are on the Poster Session page of the Confluence menu on the Georgia Adopt-A-Stream website.

Abstracts and posters of previous presenters can be viewed on the Water Science Poster Presenters & Winners page. Travel stipends are available for eligible participants.

Abstract Submission Deadline: Monday, January 14th, 2019
---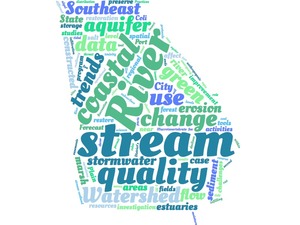 Georgia Water Resources Conference 2019 Abstract Deadline is Approaching
We're just three weeks away from the abstract deadline for the 2019 Georgia Water Resources Conference. GWRC will accept submissions at
the conference website
through the end of the day on
January 4
, but don't wait until the last minute— wouldn't you like to check this task off your list in 2018?
GWRC is looking for talks on any subject relating to water resources in Georgia and have several exciting special sessions already planned. There may be space for another two or three special sessions, so GWRC is re-opening these submissions, as well, with the same deadline.
Please click here to propose a session topic, panel discussion, or symposium.
Remember, the 2019 GWRC will take place on
April 16-17 in Athens, Georgia
. Keep an eye on the
Georgia Water Conference website
for updates, we'll have registration and lodging info posted soon!
---
GRN Merchandise Holiday Sale!

This holiday season, give the gift that keeps on giving! By purchasing our t-shirts, pins, river guides etc., you'll support our efforts to keep Georgia's rivers beautiful and healthy. Georgia River Network is having a 25% off winter sale on all of our merchandise through December 31st, so visit our online store to check out our GRN goodies! Use code Holiday2018.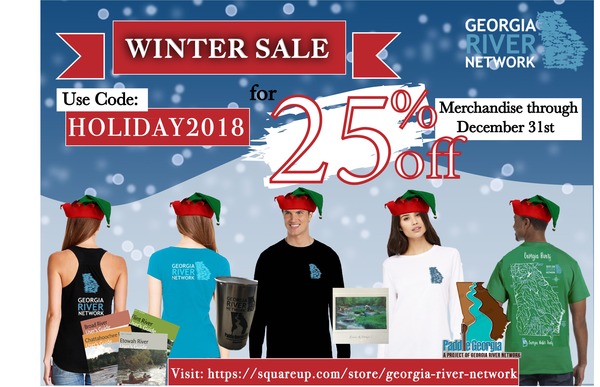 ---
Workshops/Conferences/Calendar Items
---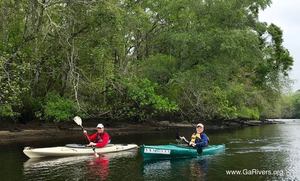 Watershed Group Events Across the State:
December 15:
Happy Hour Cleanup #3,
Chattahoochee Riverkeeper
: Back again for the 2nd year, Chattahoochee Riverkeeper will be hosting cleanups in an effort to keep the momentum up in our cleanup efforts to get the trash out of the Chattahoochee River and tributaries. And as the name implies, there will be some tasty beverages from SweetWater Brewery to thank you for your hard work! Details coming soon!
Non-Profit Resources
Looking to Conserve Land? The Merck Family Fund Might be for your Organization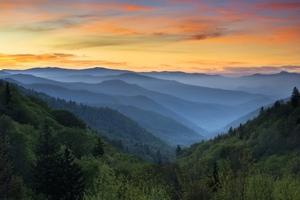 The Merck Family Fund is dedicated to protecting the natural environment and ensuring a healthy planet for generations to come and to strengthening the social fabric and the physical landscape of urban communities.

The Fund provides grants to nonprofit organizations that address one of the following three program areas: The Reducing CO2 Emissions Through Energy Efficiency and Carbon Pricing program supports the development of political and economic drivers at the federal and state level in the Northeast and Southeast to establish or expand carbon pricing mechanisms. The Conserving Ecologically Valuable Land program provides grants for land conservation efforts in the Southeast. The Urban Farming and Youth Leadership program supports initiatives in New York City and Philadelphia as well as low-income urban areas in Massachusetts that help young people to create urban farms and local markets.

The first deadline for letters of inquiry in 2019 is January 15; invited full proposals are due January 29, 2019. Visit the Fund's website to learn more about the program areas and application process.
---
Join Georgia River Network!
If you find News Stream and other information and services provided by Georgia River Network useful, we would appreciate your financial support.
Make a difference and
JOIN TODAY!