GRN Annual Conference - Register Now
Paddle Georgia - Save the Date
Speak Up for Georgia Rivers
Upcoming Events - Including Film Festival!
Funders Corner
Join Gean
Become A River Partner
---
GRN Weekend for Rivers & Annual Conference - Registration Open

February 25-26, 2011
Chattahoochee Nature Center in Roswell
Each year, Georgia River Network puts on a conference for water advocates all over the state of Georgia. Register Now
The conference features:
3 informative tracks Saturday

Friday Workshops

A Friday night party featuring live music, awards ceremony, food, drinks, and a live and silent auction

Fun field trips Friday afternoon
Sponsored by:
Air Tran, Stormwater Systems, Upper Chattahoochee Riverkeeper, The Rain Barrel Depot, American Rivers, Bud & Mary Freeman, The Flint Riverkeeper, Southern Environmental Law Center, Broad River Watershed Association, Coosa River Basin Initiative, Environment Georgia, Friends of Barber Creek, GreenLaw, Patagonia, Sweetwater Brewing Company, Cafe Campesino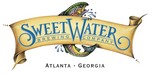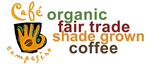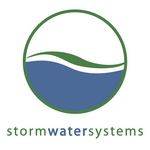 ---
Paddle Georgia 2011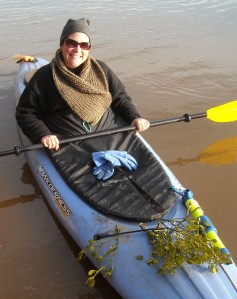 June 18-24 on the Oconee River from Athens to Dublin
Registration opens February 14. Paddle Lite (2 day option) will be on the lottery system this year.
Read Joe's recent blog post on scouting Day 3 of the 2011 paddle at: http://garivernetwork.wordpress.com/. Photo by Joe Cook
2011 Paddle Georgia Sponsors: Kettle Chips, Mohawk Foundation, Oglethorpe Power, The Outside World, China Clay Producers, Wenonah Canoe and Current Designs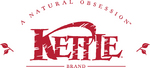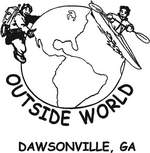 ---
Speak Up For for Georgia's Rivers and Communities
SIGN! the "No Water Grabs" Petition TODAY and tell your elected leaders you want Georgia's rivers and communities protected from water grabs. Almost 2700 Georgians have now signed on at www.nowatergrabs.com. Have you? Help us reach 5000!
Here is how YOU can help:
1. Sign the petition yourself at www.nowatergrabs.com
2. Send a message to your friends, colleagues, members and board members and ask them to sign on. Contact April Ingle at ingle@garivers.org if you need a sample message.
3. Post the petition on your website. Click the link on the bottom of www.nowatergrabs.com to embed the petition on your website.
4. Post the petition on your Facebook pages and ask your friends and supporters to do the same.
---
Upcoming Events and Conferences





Join us for the Wild & Scenic Film Festival on March 6 in Atlanta. The Wild and Scenic Film Festival aims to provide inspiring and educational films which hopefully will motivate people to go out and make a difference in their community and around the world. Upper Chattahoochee Riverkeeper (UCR), Georgia River Network (GRN) and Georgia ForestWatch (GFW) have partnered to bring the best of the Festival On Tour to Atlanta for the fourth year in a row. Visit http://www.garivers.org/events/wild-and-scenic-film-festival.html for details.
For our full calendar, click here.

---
Funders Corner: Thanks to our December Business and Organization Partners!

Paddle Georgia Sponsors from December:
China Clay Producers
Weekend for Rivers Sponsors from December:
Broad River Watershed Association
Friends of Barber Creek
Southern Environmental Law Center
---
Join the Georgia Environmental Action Network

GEAN is an on-line system that periodically provides you with information on the most important environmental issues and gives you the choice to take action and let decision makers know your views. The GEAN system automatically matches you to your elected officials, includes your contact information and delivers letters – all with one mouse click. Go to www.protectgeorgia.net and click "sign up". When signing up, don't forget to indicate that you are a member of Georgia River Network.
---
Become a Partner for Georgia's Rivers

Our Partners join together to make monthly contributions to support Georgia River Network's programs. With your monthly support we can invest more of our resources where they bring the highest returns for future generations. Start your monthly gift today.

As a Partner for Georgia's Rivers…
• You strengthen Georgia River Network with your steady, reliable support.
• You and GRN use less paper.
• You decide how much to give.
• You save time and trouble—no need to write checks.
• You receive special updates on our work.
• You have direct contact with GRN staff.
• You decide when to raise, lower or stop your gifts.


---