Conasauga Designated Outstanding National Resource Water
Donate Cars to Protect Rivers
Hike Inn Trip for Members
Hidden Gems Paddle Dates
Fall Float Registration - Register by September 25
Weekend for Rivers - Register Now!
GRN Receives Donation from The Primerica Foundation
Chattahoochee River User's Guide Available!
Sign Up for Protect Georgia Action Alerts
Wish List
1% for the Planet
Get GRN News in our RSS Feed
---
Conasauga Designated Outstanding National Resource Water

Exciting news for Georgia's rivers! Georgia designated the Conasauga as the first Outstanding National Resource Water. Congratulations to Environment Georgia who took the lead on this project. GRN has been supporting their work on this issue since 2004, and in 2007, our Turner Regrant program granted Environment Georgia funds to support this work. To learn more, click here.
---
Donate Cars to Protect Rivers

Donate a vehicle to GRN and help save our rivers!

Turn your car, truck, RV, or boat into protection for Georgia's rivers. Donating is quick, easy, and secure. We accept any vehicle - running or not - including cars, trucks, boats, RVs, ATVs, motorcycles, waverunners, and more. We work with our colleagues at Charitable Auto Resources to ensure that your donation delivers the highest possible revenue to Georgia River Network and that your experience is convenient and efficient.

Your vehicle is towed free of charge and the donation is eligible for a tax deduction.

Contact Davin Welter, GRN's Development Director, at davin@garivers.org or 706-548-4508 if you are interested in taking advantage of this opportunity or for more information about the vehicle donation program.
---
Hike Inn Trip for Members

Fall is in the air! So, get your hiking boots on and join Georgia River Network (GRN) for a one-night stay at the Len Foote Hike Inn. The Hike Inn is a faithful supporter of GRN and has offered us the opportunity to have a group of up to 40 people – first come, first served – stay at the Hike Inn on Wed., Sept. 9th at a very generous discount – 50% off!

Cost: $42.50/person for double occupancy, $58.50/person for single occupancy (Normally $170/$117!) + tax.

How to Sign Up: To reserve your spot, contact the Hike Inn at 800-581-8032 (10:00am - 5:00pm, Monday-Friday). If you are unable to reach them by phone, leave them a message at reservations@hike-inn.com that includes your name, phone number and the best time to reach you. They will call you back to book your reservation. Provide code GRN when you sign up.

About the Hike Inn: http://hike-inn.com.
---
Hidden Gems Paddle Date

Save the date for our last excursion of 2015 to rediscover some of the hidden gems on Georgia's waterways. This one-day river trip includes lunch and presentations along the route, ranging from natural history and water quality testing to cultural history and river cleanups. Learn more by clicking here.
Nov 14: Ochlockonee River – Tea-Stained Waters, Cypress Knees & Rich Wildlife Diversity - Discover this majestic river in the Red Hills of Southwest Georgia.
---
Fall Float Registration Open Until September 25

If you haven't signed up to join Georgia River Network on Columbus Day weekend 2015, Oct. 9-12, to take in the best of the Flint River for 4 days, you should! We will travel 70 miles on the Flint from Albany to Bainbridge, where we will experience beautiful blue hole springs, lively rapids, rich history, abundant wildlife and more! Fashioned after our annual week-long Paddle Georgia events, we'll tent camp at Chehaw Park and on the river two nights at Rocky Bend Flint River Retreat. Also like our annual summer adventure, we'll enjoy catered meals, educational programs and great camaraderie as we make our way down one of Georgia's most beautiful rivers during a beautiful time of year. Tent camping only with limited options for indoor camping. Register by September 25! Visit www.garivers.org/paddle_georgia/fallfloat.html for more information.
---
Weekend for Rivers 2015

Weekend for Rivers 2015 registration is OPEN! Register NOW!

Join us September 19th at the Chattahoochee Nature Center in Roswell, GA for a day of inspiration, education and connections with folks who love Georgia's rivers as much as you do! Weekend for Rivers is GRN's Annual Conference and River Celebration event that gives us all a chance to celebrate Georgia's unique, beautiful rivers through sharing stories and information, and hanging out with our river-loving friends, new and old! On Sunday, September 20th, you'll have the chance to paddle a beautiful 9-mile stretch of the Chattahoochee with Shoot the Hooch!

The theme of this year's Weekend for Rivers is "River Revelations."
Join us September 19th for a day of inspiration, education and connections with your fellow Georgia river enthusiasts! Three tracks will explore Georgia's rivers from different angles:
• The Revelations Track will take a look at Georgia's rivers through many different lenses and reveal the ways that rivers impact our lives and our point of view. The focus of this track will be on stories told by artists, scientists, river advocates and others, about how a river might have taught an important life lesson about anything--local government, community, family, or the natural world.
• The Technical Track will include presentations about policy, science, and water law, from the laws around coastal marsh buffers to Waters of the United States.
• The Board Track will be a special opportunity for board members of river groups from all over the state to come together to share stories and learn about the best ways to deal with one of the biggest issues that plagues every nonprofit: How do we raise the money to do the work we do? Participants will learn from other Georgia river group leaders about what works and what doesn't in grant writing, supporter fundraising, getting and keeping major donors, and organizing a lucrative, popular, long-lasting event. (We really want board members to attend this track, and are offering a Buy One, Get One on registration for board members of Georgia river groups!)

Saturday evening, we'll have a ton of fun at our annual River Celebration Party and then we'll camp at the Chattahoochee Nature Center (indoor and outdoor camping will be available, OR you can just get a hotel room).

Optional Add On Trip Run by Shoot the Hooch - This year Shoot the Hooch (STH) has offered to take Weekend for Rivers participants on a gorgeous 9-mile stretch of the nationally-designated Chattahoochee Water Trail, through the Chattahoochee River National Recreation Area. You will be putting in at the Garrard Boat Ramp on the John's Creek Environmental Campus in Alpharetta and taking out at the Chattahoochee River Park in Roswell, Georgia. Shoot the Hooch will make boats available, as well as a shuttle back to your car at the end of the paddle.

Boat rental is not included in the price of registration for Weekend for Rivers. STH is giving Weekend for Rivers participants a 15% discount on rental equipment, so make sure to tell them you are with us when you call to book your gear. Prices are as follows:

Single Kayak: $51.00 (original price =$60)
Double Kayak: $76.50 (original price =$90)
2-man Canoe: $42.50 (original price =$50)
3-man Canoe: $51.00 (original price =$60)
Shuttle for Each Individual: $6.00 (original price =$11)

If you'd like to bring your own boat, the only charge will be the $6 shuttle fee to Garrard Landing Park from Azalea Park. So that STH will know how many people to shuttle to Garrard, please call in advance to let them know you will be riding their shuttle, even if you are bringing your own boat.

If you're renting a boat from Shoot the Hooch: Call to reserve your boat. You will show up on Sunday morning at Azalea Landing (203 Azalea Dr, Roswell, GA 30075), park, check in with STH and take the shuttle to Garrard at 8:30 AM. STH will have your boat at Garrard Landing, and you'll just turn it in to them at the end of a fabulous day of paddling!

Click here for more information and to register for Weekend for Rivers.
We can't wait to spend the Weekend with you!

Thanks to our Sponsors!

Chattahoochee Nature Center, Patagonia, Stormwater Systems, Stack & Associates P.C. , Cedar Creek RV & Outdoor Center, Flint Riverkeeper, Chattahoochee Riverkeeper, Hike Inn, Upper Oconee Watershed Network, Southern Environmental Law Center

---
GRN Receives Donation From The Primerica Foundation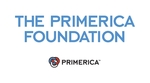 GRN received a $10,000 donation from The Primerica Foundation to support our work for clean, healthy rivers. Learn more about The Primerica Foundation at www.primerica.com/public/foundation/index.html.

---
Chattahoochee River User's Guide Available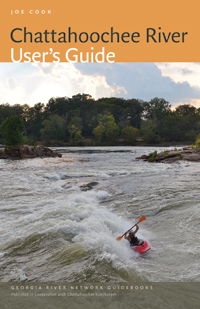 The Chattahoochee River User's Guide, the latest in a series of river guides from Georgia River Network and the University of Georgia Press, traces the 430-mile course of the Hooch from its headwaters at a spring on Coon Den Ridge near Jacks Knob in northeastern Georgia to its confluence with the Flint River where they form the Apalachicola River. The Georgia River Network guides provide many little-known facts about Georgia's rivers, bring to life these rivers' cultural and natural history, and present river issues in an immersive and engaging manner that will inspire users to help protect their local waterways. Click here to purchase and learn more.
---
Sign Up for Protect Georgia Action Alerts!

GRN members can stay up-to-date on issues affecting clean water, the health of our rivers and Georgia's vital natural resources by signing-up for Protect Georgia action alerts.

Membership in Protect Georgia—formerly known as the Georgia Environmental Action Network (GEAN)—is free and allows you to easily contact your senator, representative or other decision maker via e-mail when an important decision is pending or a vote is scheduled.

GRN, working alongside our Georgia Water Coalition partners, advocates for protection of valuable coastal and wetland buffers, the underground supply of well water which provides drinking water for many Georgians, and healthy stream flows from the mountains to the sea.

Please sign up here: http://www.protectgeorgia.org/georgia-river-network---sign-up-form.html
---
Wish List

GRN is looking for the following new or gently used items for our office: a picnic table or concrete outdoor patio set, a vacuum cleaner, rolls of Forever stamps, gently used (or new!) well-functioning laptop, canoes and kayaks (sit on top kayaks, recreation kayaks, tandem kayaks, and canoes - in good shape), a conference table, a paper folding machine, and a covered trailer. Email info@garivers.org or call 706-549-4508 if you would like to donate any of these items.
---
1% For the Planet Partner

Georgia River Network is a 1% for the Planet non-profit partner. Over 1200 companies are giving 1% of their profits to organizations in the network that are committed to creating a healthy planet. Learn more at www.onepercentfortheplanet.org.
---
Get GRN News in Our RSS Feed

Not on Facebook? Want to see what is going on each day in the world of Georgia rivers? Go here: http://garivernews.wordpress.com/. Click on the "follow" button in the bottom right corner, enter your email address, and our daily news will be delivered to your inbox.
---
Forward this message to a friend