Wild & Scenic Film Festival - Buy Tickets Now
Register Now for Weekend for Rivers
Paddle Georgia Registration Opens February 14
GRN Welcome Debra Tate to the Staff
Discover Georgia's Rivers - Paddle 12 Rivers in 2012
Get GRN News in our RSS Feed
Become A River Partner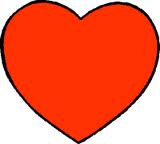 Show some love to Georgia's rivers and put your money where your heart is. Support Georgia River Network with a Valentine's gift or honor a loved one with a gift that has no calories. Click here or visit garivers.org.
---
Wild & Scenic Film Festival - Buy Tickets Now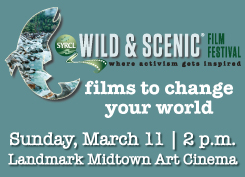 5th Annual Wild & Scenic Film Festival

Sunday, March 11, 2012
Doors 1 p.m. / Films start at 2 p.m.
Landmark Midtown Art Cinema (New Location)

Click here to learn more and purchase tickets!

The Wild & Scenic Film Festival is the largest environmental film festival in North America, and 2012 will mark its fifth consecutive year in Atlanta. Each year, Upper Chattahoochee Riverkeeper (UCR), Georgia River Network (GRN) and Georgia ForestWatch (GFW) partner to select the best of these award-winning environmental films and bring them to Atlanta in a two-and-a-half-hour program. The program (with a 15-minute intermission) offers a mix of films addressing environmental issues such as energy, food systems, biodiversity, climate change and the protection and restoration of wild lands and waters.

And as a tradition and special treat, our guests can enjoy complimentary SweetWater brews (for patrons 21 and over carrying a valid ID). We have moved the event to Landmark Midtown Art Cinema, just a block from gorgeous Piedmont Park in the Midtown neighborhood of Atlanta.

Thank you to our sponsors: Turner Broadcasting System. 99X, Patagonia Atlanta, Turner Foundation, SweetWater Brewing Company, REI, and Smith, Gambrell & Russell.
---
Register Now for Weekend For Rivers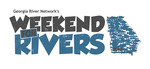 March 31-April 1, 2012
Chattahoochee Nature Center
Roswell, Georgia
Weekend for Rivers is GRN's Annual Conference and River Celebration event that gives us all a chance to celebrate Georgia's unique, beautiful rivers through storytelling, partying and paddling! Join us March 31st for a day of inspiration, education and connections with folks who are as passionate about Georgia's rivers as you are! The day will include river-lovers of all kinds expressing their passion for rivers in short, inspiring presentations and interactive forums that will paint a broad picture of the state of Georgia's rivers and the people who protect, enjoy and honor them. In the evening, we'll have a ton of fun at our annual River Celebration Party and then we'll camp at the Chattahoochee Nature Center, Paddle Georgia-style (or you can head home or to a near-by hotel), wake up the next morning and paddle a 9-mile stretch of the beautiful Chattahoochee River! The perfect way to experience what people love about the popular, annual week-long Paddle Georgia event. The experience will be as close to the real thing as possible (right down to the bus shuttles, the gym camping and the Satterfield's catering) for the uninitiated as well as for all you Paddle Georgia fanatics who regularly plead with us to plan more than one event each year. Thanks go to Upper Chattahoochee Riverkeeper, who lead popular trips and events on the 'Hooch all the time, in supporting us on the paddle. Click here to register and for more details.

Sponsors
Patagonia , Stormwater Systems , Coca-Cola Refreshments, Upper Chattahoochee Riverkeeper, Sweetwater Brewing, American Rivers
---
Paddle Georgia Registration Opens February 14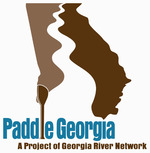 Paddle Georgia 2012 on the Altamaha will take place June 16-22. The 2012 website is scheduled to go live on February 14. Get ready to register!

Get ready for a Coastal Plain Paddlin' Party! Paddle Georgia 2012 features the quintessential tour of South Georgia--a 108-mile journey on the Ohoopee and Altamaha Rivers. The blackwater Ohoopee near Reidsville will enchant you with its tupelo and cypress-lined banks and snow-white sandbars and the Altamaha will inspire you with its sweeping vistas and abundant wildlife. With any luck, you'll even see a dolphin in the tidal waters surrounding Darien.

Along the way, you'll paddle through the Big Hammock, Griffin Ridge and Sansavilla wildlife management areas along with the Altamaha State Waterfowl Management Area, and you'll encounter aptly named river features like Alligator Congress, Old Hell Bight and Bug Suck Lake. A journey for the faint of heart it is not! Off river, you'll have the opportunity to learn more about these rivers and the region through water monitoring opportunities, tours of area attractions and nightly activities at campsites that include entertainment, games and programs highlighting the river's cultural and natural heritage. An educational adventure for the whole family, Paddle Georgia will show you Georgia as you've never seen it before.

Paddle Georgia features:
• Daily paddle trips averaging 15 miles
• Nightly camping with meals, games, entertainment and educational programs
• Tours of industrial facilities, historic sites and more
• Scientific research including chemical and biological water monitoring
• Companionship and camaraderie with hundreds of fellow paddlers
• Fundraiser for Georgia River Network and Altamaha Riverkeeper
• 108 Miles, 7 Days, 1 Great Time!

You can go to Joe Cook's blog at http://garivernetwork.wordpress.com/ and learn about his scouting trips for the 2012 adventure.

Look for the 2012 website to go live on February 14 at http://www.garivers.org/paddle_georgia.

Sponsors
Georgia Power, Coca-Cola Refreshments, Mohawk Carpet Foundation, Hennessy Land Rover Centers, The Outside World, Johnson Outdoors, Patagonia, China Clay Producers Association
Partners
Georgia Canoe Association,

Altamaha Riverkeeper, Georgia Adopt–A – Stream, Project WET
---
GRN Welcomes Debra Tate to the Staff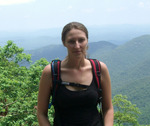 Debra joins GRN as our new Administrative Assistant. Learn more about her by clicking here.





---
Discover Georgia's Rivers - Paddle 12 Rivers in 2012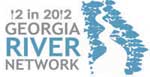 Georgia River Network is encouraging river lovers to celebrate Georgia's rivers – from wild places to urban waterways – by paddling 12 rivers in 2012. Set your New Year's resolution to get outside, get active and get to know your home state. Georgia's rivers offer a variety of experiences including family friendly afternoon paddles, riverside hikes, and exciting whitewater and blackwater experiences.

Use the Georgia Water Trails Website to identify water trails to paddle, locate outfitters, find organized paddling trips or plan your own trip. Learn more at http://www.garivers.org/experience-your-river/experience-your-river/150.html.
---
Get GRN News in Our RSS Feed

Not on Facebook? Want to see what is going on each day in the world of Georgia rivers? Subscribe to our RSS feed and get information about news and events delivered to your RSS reader. Sounds interesting but you have no idea what an RSS reader is? Chances are you already have a way to accept news feeds in your internet browser or in your email program (such as in Outlook). Search help to find out about feeds on your particular set up or check out one of the many free readers online.
---
Become a Partner for Georgia's Rivers

Make a plan today to preserve Georgia's rivers in 2012.
Consider making a commitment every month to support Georgia's rivers. It is easy and it only takes a small amount each month to make a difference. A $15 monthly gift goes a long way to help us reach our vision of rivers that are safe from drinking, swimming, fishing and boating. Start your monthly gift today by clicking this link.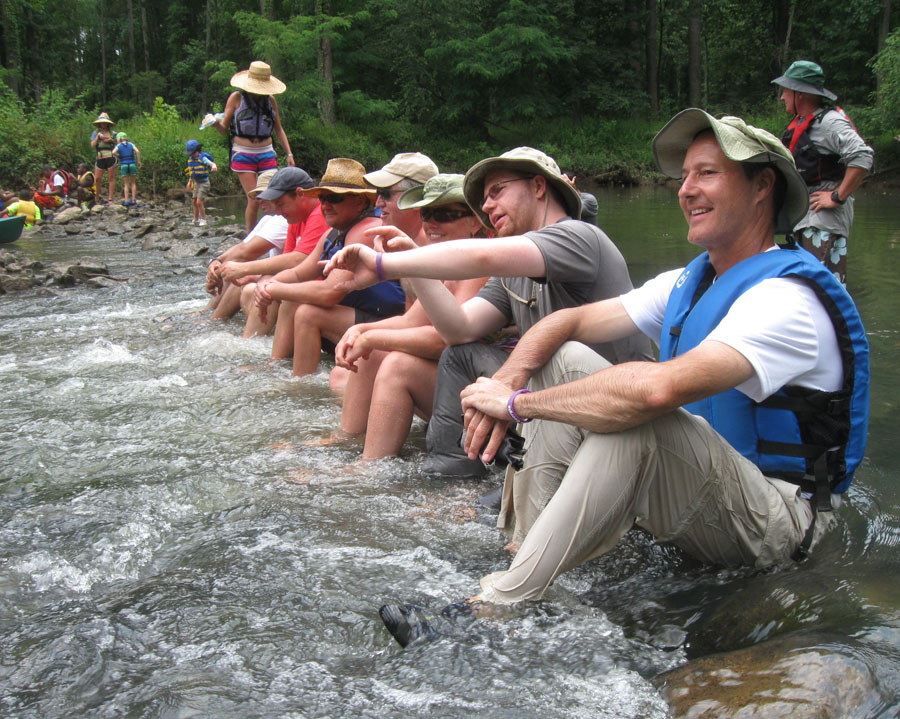 Benefits of Monthly Giving Include…
• You save time and money by not having to write a check and mail it in.
• You have a record of your gift each month on your credit card or bank statement.
• You decide how much to give.
• You decide when to raise, lower or stop your gifts.
• You and GRN use less paper.
• You have a direct impact on the protection of our rivers each month.
If you have any questions about the Monthly Giving Program at GRN, contact Davin Welter at 706-549-4508 or davin@garivers.org.

---