GRN Welcomes Glenn Dowling as Executive Director
Paddlers See Revived River During Paddle Georgia
Aquifer Storage and Recovery in Georgia
2014 Turner Regrants
GRN Offering 3 More Hidden Gems Paddles
Join GRN at Terrapin Brewery in Athens
Yellow River to Be Established as Official Water Trail
14 in 14 Challenge
Members Visit the Hike Inn
GRN Thanks MK Pentecost Fund
GRN Monthly Photo Contest
Wish List
Still Time to Help Raise Funds for Georgia Rivers
1% for the Planet
Get GRN News in our RSS Feed
---
GRN Welcomes Glenn Dowling as Executive Director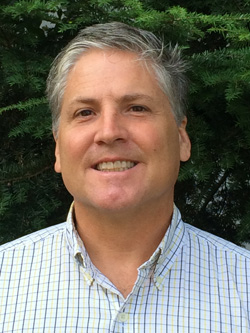 The Georgia River Network (GRN) announces the hiring of one of Georgia's most staunch natural resource conservationists, Glenn Dowling, as the organization's new executive director. Dowling joins the GRN staff with an eye towards growing statewide relationships.
Glenn first gained his love for Georgia's rivers during his childhood in and around Albany, Georgia where he explored the Flint River and many of its tributaries, including the Kinchafoonee, Muckalee and Ichuawaynochaway creeks. Already having a working relationship with GRN through the Georgia Water Coalition, Glenn said, "GRN is a voice for every Georgian with a passion for our rivers. Whether we are dependent on enough clean water for access to a wealth of recreational opportunities, agricultural production, and clean drinking water, the health of our rivers is paramount to the health of our communities, local economies and the health and wellbeing of every Georgian. GRN is giving me the opportunity of a lifetime to amplify the voice of Georgians with a passion for passing on the natural heritage that is our rivers. It is my pleasure to join a highly capable and committed staff that functions extremely well. I will work to increase GRN's financial capacity in support of staff and programs. It will be a privilege to serve all of Georgia by advocating for and promoting a clean water legacy. I am humbled by the opportunity". Glenn and his wife Kristina have two boys, Aaron (7) and Axel (5).
Read the full article about Glenn by clicking here.
---
Paddlers See Revived River During Paddle Georgia

Joe Kidd is 74 this year, and one of the senior members of the Paddle Georgia Navy. He is appropriately named for at 74, he still acts like a kid. Jacory O'Neal is 12 this year and experienced Paddle Georgia for this first time. A student at Atlanta's Woodland Middle School, he participated on youth scholarship and was part of a team of 11 other students led by Alicia Evans and Joey Giunta. I am 47 this year and grew up on the Chattahoochee—a river lover born of the infamous Ramblin' Raft Race and summer weekends spent playing in its shoals and jumping from its cliffs.
We are three generations on the Chattahoochee. Kidd learned to swim at the base of Hilly Mill Falls (one of our most memorable stops during this year's journey) and grew up fishing the Chattahoochee in Coweta and Heard counties until in the mid-1950s when it became so polluted no one wanted to visit it.
That polluted, sewage-filled river was the one I remember from my youth in the 1970s. While we rafted the river and jumped from the rocks upstream of Atlanta's largest sewage plants, we knew not to venture downstream of Peachtree Creek. We called that river the "Chattamanasty."
Jacory was born just four years after Chattahoochee Riverkeeper settled its Clean Water Act lawsuit against the city of Atlanta in 1998, forcing the city to invest billions to clean up its sewage. When all three of us ventured on to this river last week, 99 percent of the City of Atlanta's illegal sewage discharges into the river had been eliminated, and Jacory's first trip on the Chattahoochee showed off not just the beauty of the Palisades so familiar in my youth, but the resilient beauty of the river downstream of the city's big sewage plants. Read the full blog post at http://garivernetwork.wordpress.com/2014/07/01/2467/
---
Aquifer Storage and Recovery in Georgia

There are no operational aquifer storage and recovery (ASR) wells in Georgia. A moratorium on ASR operations in coastal Georgia's Floridian aquifer was in place for fifteen years between 1999 and July 1, 2014 when the moratorium expired. A public-private partnership conducted an ASR experiment that failed to meet expectations in northwest Georgia (Coosa River basin) between 2009 and 2012. Today, a state managed experimental ASR and stream-flow augmentation project is under development in southwest Georgia's Baker County (Flint River basin). As for the future, the Coastal Regional Water Council and five other councils think ASR could be a potential future water management practice. However, according to the past polling and public comment, coastal Georgians think ASR will harm their drinking and well water. You can read the full article on ASR here.
---
2014 Turner Regrants

Thanks to support from the Turner Foundation, Georgia River Network was able to re-grant funds to grassroots groups protecting Georgia's rivers. Eight applications totaling $55,534 were received. Seven grantees were awarded a total of $40,000. Grants were awarded to the following organizations:

1. Town of Braselton / Adopt-A-Stream Group ($500)
Town of Braselton's Adopt-A-Stream group will purchase supplies needed to execute an Adopt-A-Stream clean-up of Mulberry River.
2. Coosa River Basin Initiative ($10,000)
Coosa River Basin Initiative will monitor land development and water supply development.
3. Willacoochee, Withlacoochee, Alapaha, and Little River Systems ($500)
WWALS will provide marketing materials for a new water trail in development on the Alapaha River with the assistance of Georgia River Network's Community Programs Coordinator
As part of a collaborative campaign, the following four riverkeepers have chosen to work together toward re-establishing the buffer protection for salt marshes that was removed by Georgia EPD this year and extend salt marsh buffer protection throughout the coastal plain during the 2015 legislative session.
4. Altamaha Riverkeeper ($8,000)
Altamaha Riverkeeper will serve as the operational and organizational lead within the partnership, as well as coordinate with partners state-wide on the legislative efforts.
5-8. Ogeechee Riverkeeper ($8,000), Satilla Riverkeeper ($8,000), Savannah Riverkeeper ($5,000)
These three groups will work in partnership to develop and implement the outreach and communications plan and materials.
---
GRN Offering 3 More Hidden Gems Paddles

Enjoy the three remaining excursions to rediscover some of the hidden gems on Georgia's waterways. Each one-day river trip will include lunch and presentations along the route, ranging from natural history and water quality testing to cultural history and river cleanups.
Oconee River - August 23
Bobbin through Remnants of the Oconee's Historic Timeworn Textile Mills

Chattahoochee River - September 13
From Derelict Dams to Recreational Whitewater - Adventure on a Revitalized River in Columbus

Satilla River - November 15
Giant Magnolia's and Burnt Forts - a Glimpse of the Satilla's Unique Past

Register and learn more at www.garivers.org!
---
Join GRN at Terrapin Brewery in Athens, September 18, 5:30-8:30

Raise your glass and help GRN raise money for our rivers at Terrapin Brewery. GRN will get $2 for every GRN logo pint glass purchased. Pass this message to your friends and join the staff of GRN at Terrapin Brewery from 5:30-8:30pm at 265 Newton Bridge Road in Athens.
---
Yellow River to be Established as Official Water Trail

After 2 years in the developing phase, including one year of intensive technical support with Georgia River Network Community Programs Coordinator, Gwyneth Moody, and another year of working tirelessly to develop the Yellow River Water Trail (YRWT), the Yellow River has officially met the required water trail criteria to be considered an established water trail. The Yellow River runs through the counties of Gwinnett, DeKalb, Rockdale, Newton, and Jasper before entering Lake Jackson. The 47.5 mile water trail is being established in phases, breaking the river down into day-trip sections of 5 to 6 miles.

A few of their accomplishments include:
• Partnered with Newton County, Newton Trails, Keep Covington Newton Beautiful, Newton Family Collaborative, Jackson Lake Homeowners Association, the Cities of Porterdale and Covington, Upper Ocmulgee River & Conservation Development and other non-profit groups to engage the communities in outdoor recreation to combat childhood and adult obesity.
• Held over 25 river cleanups, one of which received national attention.
• Started the popular "Mellow on the Yellow Summer Paddling Series".
• Created a website and established memberships.
• Had 'Resolutions of Support' for the YRWT signed by Porterdale, Covington, and Newton County Water & Sewer Authority and property owners, Charles & Hilda Berry. Resolutions are pending in Rockdale County with plans to continue relationships in Dekalb and Gwinnett Counties.
• Completed resurfacing of Mt. Tabor Bridge Access point in the Almon Community using recycled asphalt from recent road projects at no cost to taxpayers and assisted the city of Porterdale with the development of the new Porterdale Yellow River Park Canoe/Kayak Launch.
• Established a Yellow River Adopt-A-Stream testing team with monthly chemical testing in Newton County.
• Currently in the design phase of the Yellow River Water Trail Master Map.
To learn more about the Yellow River Water Trail and get involved check out their website: http://www.yellowriverwatertrail.org
---
14 in 14 Challenge
Georgia River Network is challenging Georgians to get out and protect, restore, learn about, recreate and volunteer on Georgia's rivers by attending 14 river related events in 2014. Watershed groups throughout the state offer a variety of experiences such as family friendly paddling trips, river hikes, watershed workshops, conferences, river clean ups, water quality monitoring opportunities, and advocacy events, all of which qualify to fulfill the Challenge. The goal is to promote Georgia's growing movement in river restoration, protection, and engagement. Get outside, get active and get involved in river and watershed protection, restoration and engagement opportunities with friends and family. To learn more, visit http://garivers.org/news/440-grn-challenge.html
---
Members Visit the Hike Inn

GRN members visited the Len Foote Hike Inn on July 9. We enjoyed the 5 mile hike from Amicalola State Park to the Inn. We rocked on the rockers, relaxed at the star base, meandered through the garden and took a tour of the facility. We were treated to a delicious dinner and then heard a talk by Richard Judy on thru hiking the Appalachian Trail. The Hike Inn uses odor-free composting toilets that help save more than 250,000 gallons of valuable drinking water every year. It also uses recycled barrels to collect rainwater to irrigate our native plants and trees. To learn more about the Len Foote Hike Inn, visit http://hike-inn.com/
---
MK Pentecost Fund Donates To GRN

Georgia River Network thanks The M. K. Pentecost Ecology Fund Committee of the Savannah Presbytery for its generous $3,000 grant to support GRN's Engage, Empower and Advocate programs as they specifically apply to Georgia's coastal region. This funding specifically provides support for the Ogeechee River and Satilla River Hidden Gem river trips. It also supports GRN's efforts to provide intensive organizational development and strategic planning assistance for Satilla Riverkeeper as well as policy work on coastal issues including reinstating the moratorium on aquifer storage and recovery for 11 coastal counties.
---
GRN Monthly Photo Contest

Each month we have a different theme and invite you to send us a photo that you think best represents the topic of the month. In June, the theme is "RiverWildlife" and July is "Best Paddle GA 2014 Photo". Submit your photo to gwyneth@garivers.org. Click here to visit our homepage to view a slideshow of the entries and winners.
---
Wish List

GRN is looking for the following new or gently used items for our office: a picnic table or concrete outdoor patio set, a vacuum cleaner and a flat screen computer monitor. Email info@garivers.org or call 706-549-4508 if you would like to donate any of these items.
---
Still Time to Help Raise Funds for GA Rivers

You can double your gift to GRN by accepting the challenge to increase donations on three different levels. An anonymous donor has agreed to extend our challenge by matching new donors at the $250, $500, and $1,000 levels. When you join one of these levels, they will match each gift dollar for dollar. For the gifts to be matched, they must be from donors who have not given at that level before. The anonymous couple wants to encourage and engage new donors in the work of protecting GA's rivers. To accept this challenge, go to our website at www.garivers.org and click on the red "Donate Now" button or mail a check to 126 South Milledge Ave., Ste E3, Athens, GA 30605. Thank you so much for your kind and thoughtful generosity.
---
1% For the Planet Partner

Georgia River Network is a 1% for the Planet non-profit partner. Over 1200 companies are giving 1% of their profits to organizations in the network that are committed to creating a healthy planet. Learn more at www.onepercentfortheplanet.org.
---
Get GRN News in Our RSS Feed

Not on Facebook? Want to see what is going on each day in the world of Georgia rivers? Go here: http://garivernews.wordpress.com/. Click on the "follow" button in the bottom right corner, enter your email address, and our daily news will be delivered to your inbox.
---
Forward this message to a friend