Don't Miss the Boat! Register for Paddle Georgia 2016!
More Nuclear on Lower Chattahoochee? - Georgia Water Wire
Thanks Julie for Over 10 Years of Service!
Broad River Users' Guide - Now Available
St. Mary's Riverkeeper Named
Brews, Boats & BBQ for Better Rivers 2016 - A Great Success
Georgia River Network Helping You and Your Rivers
Become a Georgia River Network Business Partner
Coosawattee River Hidden Gem Paddle to Farm to Table Event - Registration Now Open
GRN Vehicle Donation Program
Sign Up for Protect Georgia Action Alerts
Wish List
1% for the Planet
Georgia River Network is a Member of EarthShare
Get Georgia River Network News in our RSS Feed

---
Don't Miss the Boat! Register for Paddle Georgia 2016!

Paddle Georgia 2016 is set for June 18-24 on northwest Georgia's Conasauga, Oostanaula and Coosa Rivers. The trip will chart a course through the Ridge and Valley region of Georgia on what is considered the most biologically unique river basin in North America. As always, Paddle Georgia will be filled with great paddling, educational opportunities, beautiful scenery, and camaraderie.

Registration is now open at www.garivers.org/paddle_georgia/pgregister.html
Registration is on a first-come, first-serve basis. We will accept up to 400 thru-paddlers. A limited number of Paddle Lite spaces will be as available based on the number of thru-paddlers that register.

Follow the links to learn more about Paddle Georgia 2016 and read Paddle Georgia Coordinator, Joe Cook's, blog about a recent scouting trip.

---
More Nuclear on Lower Chattahoochee? - Georgia Water Wire

"April Fools Day is still a little ways off, so it must be true that Georgia Power is considering a new nuclear reactor complex. On the Chattahoochee River. Read more in the Atlanta Journal Constitution.

This sounds crazy for many reasons.

First, the so-called nuclear renaissance ended for the same reason the nuclear boom of the 1970s boomed: the economics just don't pencil out. And, Georgia Power and parent company Southern Company have begun to see the light and invest in solar in Georgia and across the country.

Second: Did I mention the money? When we consider the current cost-over runs and delays for Plant Voglte's two new reactors on the Savannah River, nuclear looks like an albatross for any utility..."

Read the full article written by GRN Policy Director, Chris Manganiello at Georgia Water Wire.
---
Thanks Julie for Over 10 Years of Service!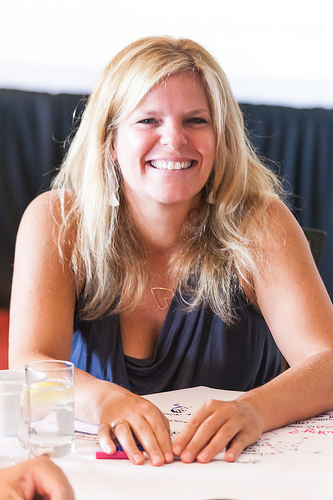 Georgia River Network staff and board wish to thank Julie Stuart for over 10 years of service on the GRN Board including serving as Board President. Julie joined the board in 2005, and helped grow GRN from a 2 person staff to the organization we are today. Julie's dedication has made a difference for the environment, for rivers and for this organization. We greatly appreciate all the guidance and help she has provided over the years. Thank you Julie!!
---
Broad River Users Guide - Now Available
Newly released! This is the latest of Georgia River Network's river user's guidebooks. With this handbook, river explorers will find all the information needed to embark on a Broad River journey, including detailed maps, put in/take out suggestions, fishing and camping locations, mile-by-mile points of interest, and an illustrated natural history guide to help identify animals and plants commonly seen in and around the river. Click the link to purchase Broad River Users Guide and learn more. Cost: $23 including tax and shipping.

---
St Mary's Riverkeeper Named
The Waterkeeper Alliance Board of Directors has named retired businessman and science teacher, Rick Frey, St. Mary's Riverkeeper. Frey will be a full-time advocate for the river and its tributaries through community action and enforcement. He became active in environmental groups and trained to be a certified naturalist in Georgia and Florida. He worked as a kayak guide, trained as a volunteer at Cumberland Island National Wildlife Refuge and at Okefenokee National Wildlife Refuge. He also serves as the at-large representative for Camden County on the St. Marys River Management Committee.

"Waterkeeper Alliance is thrilled to have Rick to be the eyes, ears, and voice for this vital watershed," said Robert F. Kennedy Jr., Waterkeeper Alliance president. "The theft of our public waters by polluters is not acceptable. Rick is the right leader to fight for clean water in the region."

Read the full article on The Brunswick News website.
---
Brews, Boats, and BBQ for Better Rivers 2016 - A Great Success!
A huge thank you to everyone who helped make our annual Brews, Boats & BBQ for Better Rivers fundraiser and pre-season party a huge success! It was an awesome night with a SOLD OUT crowd of 250 fellow paddlers and river lovers that helped us raise over $10,000!

We appreciate everyone who came out to support GRN, especially our sponsors Outside World Outfitters, Oglethorpe Power Corporation and Storm Water Systems! The food was delicious, as was the beer, and we were delighted to see so many new faces who are eager to get involved with GRN and participate in our 2016 events!

We hope everyone enjoyed the entertaining brewery tour, door prizes, silent auction items, and supportive tabling organizations: Georgia Canoe Association, Surfrider Foundation – Georgia Chapter, Suzanne Welander (Canoe and Kayak Georgia), and John Miller (Kayak Classes).

Follow the link to check out photos from the Brews, Boats & BBQ event!
---
Georgia River Network Helping You and Your Rivers
Education, recreation, clean-ups, paddles, river protection, and conservation – as we step into spring there is so much activity on Georgia's rivers by the 30+ watershed groups and 30+ water trail groups across the state. Georgia River Network works to support and network the efforts of these groups so that they have the resources to care for their local waterways. In the upcoming year, we will be holding workshops, providing assistance, answering questions, connecting groups to resources, coordinating river events and more. As we kick off the year, I want to make sure that you all know Gwyneth Moody (Community Programs Coordinator) and myself, Dana Skelton (Executive Director). We are here to help your group –just give us a call.

Read the full article in the Feb 2016 print edition of Confluence.
---
Become a GA River Network Business Partner
Our business partners contribute to our work to protect rivers throughout the year. We invite you to join us as a business partner in presenting our 2016-2017 educational programs and events.

We offer several events throughout the year that highlight ways that we can protect the water that we need and the rivers that we love including Paddle Georgia, Weekend for Rivers, Hidden Gems, Fall Float, Spring on the Satilla and Brews, Boats & BBQ for Better Rivers!

Please consider becoming an event sponsor, a supporter of our river guidebook series or making a donation toward our work to provide daily assistance and resources to individuals and groups who love rivers. We couldn't do this important work without the support of Georgia's concerned and dedicated business partners.

You learn more about sponsorship and donation opportunities and to view our 2016 Corporate Sponsorship packet. Thank you!
---
Coosawattee River Hidden Gem Paddle to Farm to Table - Registration Now Open

Experience a 9-mile section of this north Georgia gem and up-and-coming Water Trail on July 31 with Georgia River Network, Coosa River Basin Initiative, and Georgia Organics. We will also visit Riverview Farms, an organic farm on the banks of the river, where we will enjoy a gourmet lunch from the farm's fields. The trip ends at a privately-owned Native American archaeological site. Mark your calendar and follow the link to register and learn more about the Coosa River Hidden Gem Paddle to Farm to Table.

---
Georgia River Network Vehicle Donation Program

Donate a vehicle to GRN and help save our rivers! Turn your car, truck, RV, or boat into protection for Georgia's rivers. Donating is quick, easy, and secure. We accept any vehicle - running or not - including cars, trucks, boats, RVs, ATVs, motorcycles, waverunners, and more. We work with our colleagues at Charitable Auto Resources to ensure that your donation delivers the highest possible revenue to Georgia River Network and that your experience is convenient and efficient. Your vehicle is towed free of charge, and the donation is eligible for a tax deduction. Contact Dana Skelton, GRN's Executive Director, at dana@garivers.org or 706-548-4508 if you are interested in taking advantage of this opportunity or for more information about the vehicle donation program.
---
Sign Up for Protect Georgia Action Alerts!

GRN members can stay up-to-date on issues affecting clean water, the health of our rivers, and Georgia's vital natural resources by signing-up for Protect Georgia action alerts.

Membership in Protect Georgia is free and allows you to easily contact your senator, representative, or other decision makers via e-mail when an important decision is pending or a vote is scheduled.

GRN, working alongside our Georgia Water Coalition partners, advocates for protection of valuable coastal and wetland buffers, the underground supply of well water which provides drinking water for many Georgians, and healthy stream flows from the mountains to the sea.

Please follow the link and sign to get access to Protect Georgia Action Alerts.
---
Wish List

GRN is looking for the following new or gently used items for our office: a picnic table or concrete outdoor patio set, a vacuum cleaner, rolls of Forever stamps, well-functioning laptop and tower computers, canoes and kayaks (sit on top kayaks, recreation kayaks, tandem kayaks, and canoes - in good shape), a conference table, a paper folding machine, graphic design services, printing services, donated office space in Athens, Adobe Creative Suite software, and a covered trailer. Email info@garivers.org or call 706-549-4508 if you would like to donate any of these items.
---
1% For the Planet Partner

Georgia River Network is a 1% for the Planet non-profit partner. Over 1200 companies are giving 1% of their profits to organizations in the network that are committed to creating a healthy planet. Learn more by following the link to the 1% For The Planet website.
---
Georgia River Network is a Member of EarthShare

Georgia River Network is a member group of EarthShare of Georgia — a non-profit federation of over 60 Georgia non-profits, all of which work to educate, conserve, or protect our air, land, and water throughout Georgia. Through workplace giving campaigns at participating companies, EarthShare raises funds for the member group non-profit organizations in Georgia. Employers who include EarthShare as part of their annual pledge campaign empower their employees with additional ways to improve their world. EarthShare of Georgia, as part of the EarthShare national employee giving program, is part of a network representing more than 400 environmental groups working locally, nationally and internationally. There you could support Georgia River Network and other member non-profits easily through the annual campaign. If your company would like add an EarthShare giving campaign, contact Dana at dana@garivers.org. Learn more at the EarthShare website.
---
Get Georgia River Network News in Our RSS Feed

Not on Facebook? Want to see what is going on each day in the world of Georgia rivers? Go the Georgia River Network News Wordpress webpage and click on the "follow" button in the bottom right corner, enter your email address, and our daily news will be delivered to your inbox.
---