April Ingle Named 40 Under 40 by Georgia Trend Magazine
Join GRN for the Remaining Hidden Gem Paddle
GRN Members Visit the Len Foote Hike Inn
Members Enjoy Percentage Night at Terrapin Brewery
Georgia Water Wire Blog: Governor's Water Supply Program
Help Us Raise $36,000 for Georgia Rivers
Etowah River Users' Guide - On Sale Now!
Wish List
Take the 2013 Paddle Challenge
GRN Photo Contest
Get GRN News in our RSS Feed
---
April Ingle Named 40 Under 40 by Georgia Trend Magazine

For the 17th year, Georgia Trend Magazine presents a group of 40 outstanding Georgians under the age of 40. The honorees represent business, government, politics, nonprofits, science, conservation and education. This year, April Ingle, GRN's Executive Director, was selected. "I've developed a relationship with these rivers, and I've concluded that, of all the places in the world, Georgia claims the best ones in terms of spectacular beauty, natural resources and biodiversity," she says. "So it's important to protect them for future generations." Click here to read the article in Georgia Trend.
---
Join Us for the Remaining 2013 Hidden Gem Paddle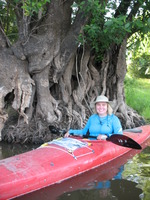 Join GRN for our final Hidden Gem Paddling Event - an opportunity to discover the hidden gems on Georgia's waterways. The trip will include presentations along the route ranging from natural history and water quality testing to river clean-up training. Find details and register at www.garivers.org.

Nov. 16: Altamaha River Watershed Paddle with Off Grid Expeditions, Rivers Alive & Altamaha Riverkeeper
---
GRN Members Visit the Len Foote Hike Inn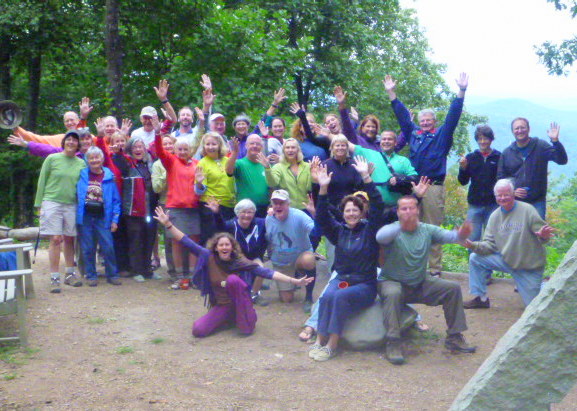 GRN members and staff enjoyed a hike to the Len Foote Hike Inn in September. We had perfect hiking weather to make the 5 mile hike from Amicalola Falls State Park to the Inn which is located in the mountains of the Chattahoochee National Forest and accessible only by foot. Everyone enjoyed a tour of the facility, a delicious dinner and an educational program about Wild Edible Plants. The Inn is a LEED certified building with many sustainable building features including odor free composting toilets that help save 250,000 gallons of water each year. They also use recycled barrels to collect rainwater to water their native plants. To learn more about the Hike Inn, visit http://hike-inn.com/.
---
Members Enjoy Percentage Night at Terrapin Brewery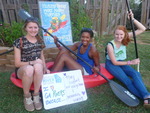 Members and friends came out to support Georgia River Network at the Terrapin Brewery in Athens, Georgia in September. Terrapin's big outdoor yard was full of fellow river and beer lovers enjoying an evening outdoors, taking advantage of photo opportunities, and playing Frisbee and cornhole.There was also a free brewery tour and beer drinkers drank from special edition Georgia River Network-Terrapin Beer pint glasses. If you would like to purchase one of these special edition pint glasses, contact our office at 706-549-4508. Glasses are $10.
---
Water Wire Blog: Governor's Water Supply Program

On August 27, the Georgia Environmental Finance Authority (GEFA) announced $38,818,100 in loans from the Governor's Water Supply Program (GWSP) would be available to four communities. This recent announcement represents "Part I" because the state direct investment awards (like a grant, but the state owns physical property at the end of the day) will be issued in October or November. Part II awards – which with a reported $44.5M available – could fund almost all of the remaining projects: Madison County Industrial Authority; Calhoun Creek reservoir; and Hall County's Glades reservoir. And the rest? GEFA recommended that that Coosawattee WSA, Stockbridge, and South Fulton (Bear Creek reservoir) consider other GEFA funding streams. Read this post for a summary of all Round II applications, and to find links to the individual applications and a map showing project locations. Read the full Water Wire blog here.
---
Help Us Raise $36,000 for Georgia's Rivers

After our extremely successful $1,000 donor-match challenge last year (which raised over $20,000 for river protection) and upon hearing GRN's ambitious goals for 2013, several of our major donors created new challenges.

•Many of last year's $1000 donors have agreed to donate $1000 again this year, if their donation is matched by a new $1000 donation. $13,000 has already been pledged! Can you help us secure these donations and double them by meeting this challenge? This will be a dollar for dollar match.
•Another donor has put forward an opportunity for Georgia River Network to earn an additional $5,000 but for this opportunity they are going to match gifts of $500 or more from donors who have not made a one-time $500 gift to GRN before. Can you help us secure this $5000 donation and double it by meeting this challenge?
•Lastly, the Newland Family Foundation in Athens has graciously provided a grant that will match anyone who has made a $1,000 gift in the past but has not yet made a $1,000 donation this year. Can you help us double this grant?

To accept any of these challenges, simply go to our website (www.garivers.org) and click on the red "Donate Now" button or mail a check to our office at 126 South Milledge Ave., Suite E3, Athens, GA 30605 or contact Davin at davin@garivers.org.
---
Etowah River User's Guide Book - On Sale Now!

The first in a series of Georgia River Network Guidebooks, the "Etowah River User's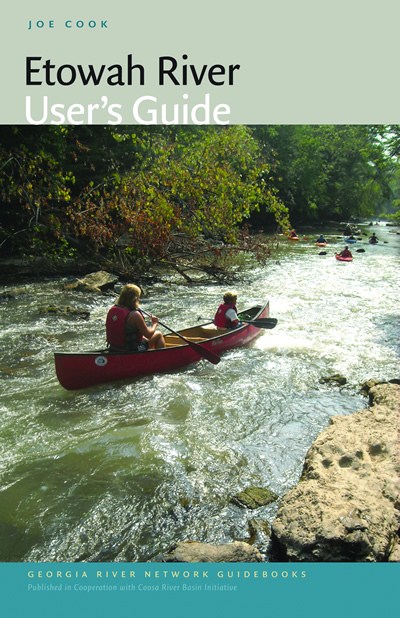 Guide," authored by Joe Cook and published in cooperation with Coosa River Basin Initiative, is an appealing and handy look at the biologically diverse and beautiful Etowah River in North Georgia. Printed on waterproof paper by the University of Georgia Press, the book offers a fascinating history of the area and information valuable for novice or experienced paddlers as well as fishermen. Designed to educate river users, enhance their on-river experiences, and allow them to safely explore the river, each guide includes an introduction and overview of the river, chapters describing each river section with detailed maps and notes on river access and points of interest; a compact natural history guide featuring species of interest found along Georgia's rivers, notes on safety and boating etiquette, a fishing primer, and notes on organizations working to protect the river. You can buy the guidebook by calling us at 706-549-4508. Price: $21 including tax, $24 including tax and shipping. The Chattahoochee River and Broad River User's Guides will be released next.
---
Wish List

GRN is looking for the following new or gently used items for our office: a picnic table or concrete outdoor patio set, tablecloths for events, and a high speed scanner. Email info@garivers.org or call 706-549-4508 if you would like to donate any of these items.
---
Paddle Challenge 2013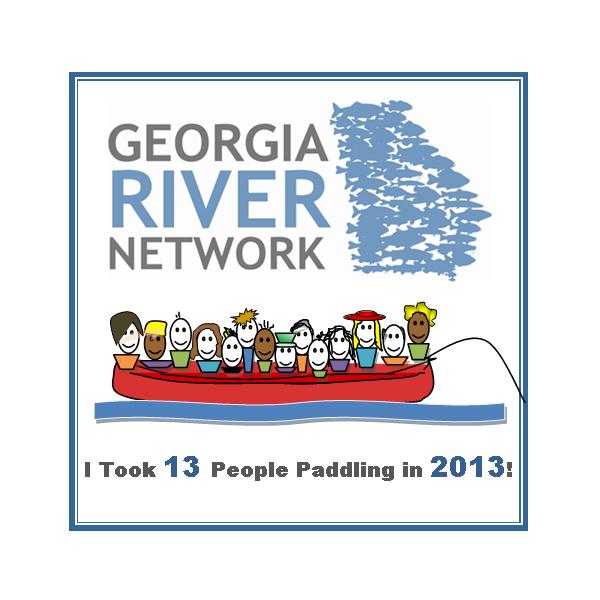 Georgia River Network is encouraging river lovers to celebrate Georgia's rivers – from wild places to urban waterways – by taking 13 people paddling in 2013 who might not otherwise go on their own. To join the list of paddlers participating, send an email to gwyneth@garivers.org with your name and address to sign up. When you have successfully completed the challenge of taking 13 people paddling on Georgia's rivers, who otherwise would not go on their own, send in documentation including photos, stories, videos and/or poems about the rivers you explored and with whom.


Click here to learn more about the Paddle Challenges.
---
GRN Photo Contest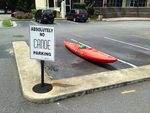 Each month we will have a different theme and invite you to send us a photo that you think best represents the topic of the month. The October photo contest theme is "Protecting and Cleaning Up Rivers". Click here to learn more and submit your photos. Or, click here to visit our homepage to view a slideshow of the August entries and winner.
---
Get GRN News in Our RSS Feed

Not on Facebook? Want to see what is going on each day in the world of Georgia rivers? Go here: http://garivernews.wordpress.com/. Click on the "follow" button in the bottom right corner, enter your email address, and our daily news will be delivered to your inbox.
---