GRN Seeks Development Director
Turner Regrants: Focus on Altamaha Riverkeeper
Paddle Georgia Provides Funds for Local River Groups to Protect Waterways
Fall Paddle on the Ocmulgee River
Upper Chattahoochee Riverkeeper Patron Appreciation Dinner
Ogeechee Riverkeeper's Rivers Rock Event
Janisse Ray Book Launch Event
Become A River Partner
---
Georgia River Nework is Now Hiring a Development Director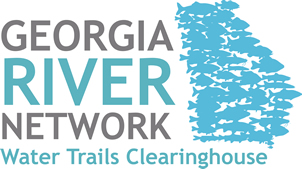 Georgia River Network seeks a full-time Development Director as part of our growing team working to protect and restore rivers and streams across Georgia. To learn more about the position, click here.


---
Georgia River Network Regrants -Focus on Altamaha Riverkeeper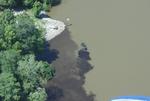 This year, the Georgia River Network Turner Regrant program awarded $40,000 in funds to local watershed groups. This month we share highlights from the work of Altamaha Riverkeeper. In 2010, Altamaha Riverkeeper (ARK) worked with citizens and volunteers and consulted with over 35 organizations on issues involving flow, pollution, permits, enforcement, comments on triennial review changes, coastal pollution and more. And, ARK participated in over 40 cases of enforcement work. In 2011-2012 ARK received a grant to focus legal and technical attention on unresolved issues affecting the Altamaha River, mobilize citizen concerns, and make progress on improving water quality. Among the many issues that continue to face the river, is the ongoing issue with pollution from the Rayonier plant. "Fish caught downriver from Rayoner don't smell like fish," said Deborah Sheppard, executive director of the Riverkeeper. "They taste and smell like the discharge from the mill." To learn more about their work on the Rayonier Plant, click here http://www.altamahariverkeeper.org/
---
Paddle Georgia Provides Funds for Local Groups to Protect Waterways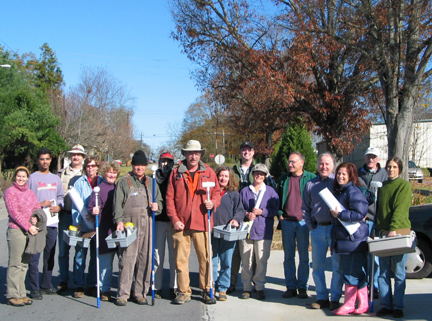 Each year Paddle Georgia participants raise money from friends and family in Georgia River Network's Paddle Georgia Canoeathon. Georgia River Network shares the proceeds with local groups working to protect the watershed to support those groups in addressing issues witnessed by paddlers during the journey. From 2005-2011, Paddle Georgia provided $55,000 to local groups for their river protection efforts. Projects implemented by groups with these funds include river patrols, development of water trails, monitoring of rivers and streams, and general river protection work. To learn more about the 2010 and 2011 beneficiaries click here. (Photo: Broad River Watershed Association).
---
Fall Paddle on the Ocmulgee River

Family Friendly, 3 Day Fall Paddle and Camping Trip on the Ocmulgee River scheduled for Friday, October 7, Saturday, October 8, and Sunday, October 9th! Everyone Welcome! The Georgia Canoeing Association, The Georgia Conservancy and Pulaski Rivers Alive are hosting a 3 day Fall Paddle and Camping Trip on the Ocmulgee River at Mile Branch Landing in Hawkinsville, GA October 7-9. Tent camping (no fee) is available with restrooms, hot showers, barbecue pits, and 2 covered pavilions with electricity and water. Each day will provide a different paddle with free shuttle service. Friday's Paddle from Dykes Landing, Bleckley to Mile Branch Landing, Hawkinsville is 14 river miles. Saturday's paddle from Mile Branch Landing, Hawkinsville to Sandy Hammock (almost in Wilcox County) is 14 river miles. Sunday's paddle from Mile Branch Landing, Hawkinsville to a private landing is approximately 5 ½ river miles. Come all 3 days or just 1! There is a $20 one time donation for river park improvements. The Fall Paddle and Camping Trip is all part of an effort to help promote the new 54 mile Blueway from Twiggs County to Pulaski County on the Ocmulgee River. For more information or to register for paddle please contact: Marie Short of the Georgia Canoeing Association at (404) 202-9546 or email mail4marieshort@bellsouth.net. You can also contact Chuck Southerland of Pulaski Rivers Alive at (478) 892-5489 or email pulaskiriversalive@comsouth.net.
---
UCR Patron Appreciation Dinner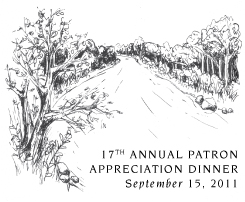 Upper Chattahoochee Riverkeeper presents its 17th Annual Patron Appreciation Dinner on Thursday, Sept. 15, at The Foundry (916 Joseph E. Lowery Blvd., Atlanta GA, 30318). Honorees include River Guardian Award winner the law firm Smith, Gambrell & Russell, Tom Noonan, the Upper Chattahoochee Chapter of Trout Unlimited, Darryl Haddock of the West Atlanta Watershed Alliance, and the late Gandy Glover. Tickets $100. Reception 6:30 p.m., dinner and program 7:30 p.m. Call 404-352-9828 or visit www.Chattahoochee.org.
---
Ogeechee Riverkeeper's Rivers Rock Party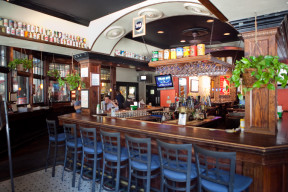 It's the 4th Annual Rivers Rock! celebration for clean water. Thursday October 6, 7pm at Moon River Brewery in Savannah, GA. This event will feature craft beer by Moon River, music by Asheville NC's Now You See Them, great food and a silent auction. This year "Rivers Rock!" will benefit Ogeechee Riverkeeper. Click here for more information.

---
Janisse Ray Book Launch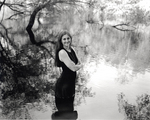 Join us for a book launch event for Janisse Ray's new book "Drifting Into Darien: A Personal and Natural History of the Altamaha River"
Tuesday, October 11 at Seney-Stovall Chapel in Athens, 7 pm.
Georgia River Network is co-sponsoring the event with University of Georgia Press, Environmental Ethics Certificate Program/Southern Nature Project, Georgia Review, Oconee River Project of Altamaha Riverkeeper, University of Georgia Libraries.

For the full Georgia River Network calendar, click here.
---
Become a Partner for Georgia's Rivers

Our Partners join together to make monthly contributions to support Georgia River Network's programs. With your monthly support we can invest more of our resources where they bring the highest returns for future generations. Start your monthly gift today.

As a Partner for Georgia's Rivers…
• You strengthen Georgia River Network with your steady, reliable support.
• You and GRN use less paper.
• You decide how much to give.
• You save time and trouble—no need to write checks.
• You receive special updates on our work.
• You have direct contact with GRN staff.
• You decide when to raise, lower or stop your gifts.


---