Panola Shoals - Sliding Rocks Closed, No River Play Allowed
2010 Elections - Water A Key Issue In This Year's Campaigns
Water Trails Workshop In Canton a Success
Donating Land Benefits Future Generations
Georgia River Heroes - Scott McBride and Dave Teffeteller
GRN Annual Conference - Register Now
Paddle Georgia - Save the Date
Funders Corner
Upcoming Events - Including Film Festival!
Join Gean
Become A River Partner
---
Panola Shoals - Sliding Rocks Closed, No River Play Allowed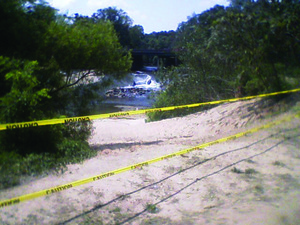 Located in the heart of Dekalb County, the South River's "Panola Shoals" is a sight to behold. At the intersection of Snapfinger Road and Panola Road, the South River flows from under a bridge and down and over a huge, gently sloping outcrop that is quite possibly the most perfect natural water slide. As a bonus, at the bottom of the shoal the river creates an enormous 2-3 acre sandbar, perfect for picnics and sunbathing. It's no wonder when a new parking lot was recently built just a short scramble up the bank from this seemingly splendid play land that members of the community started flocking to the river by the hundreds.
People brought their kids to slide down the rocks, set up barbeques and picnics on the sandbar, and donned bathing suits to splash in the water. But, there was a big problem. For decades, the South River has been plagued with severe pollution problems.
Panola Shoals is downstream from DeKalb County's Snapfinger Wastewater Treatment Plant and the city of Atlanta's South River and Intrenchment Creek waste water treatment plants, and is often referred to as the dirtiest river in Georgia. The water is too polluted for people to safely play and swim in the river, and in fact all 14 miles of the South River that run through DeKalb County are listed as "impaired" by the state Environmental Protection Division (EPD) because of fecal coliform and/or PCBs.
Fecal coliform is in the river because the sewage treatment plants and sewers are old and not large enough to deal with the amount of sewage and stormwater that flows into them, meaning they regularly overflow, spilling raw sewage into the river. Playing and swimming in water polluted with sewage can mean illness and infection from bacteria and viruses. The PCBs are a result of historical industrial pollution and can accumulate in fish and other aquatic critters and whatever eats them, including people.
Once local and state officials became aware that hundreds of people were playing in the polluted river, access down to the river was cordoned off with yellow police tape and signs saying "For Your Safety, Access to Waterway is Prohibited. Violators Will be Prosecuted" were posted on the banks. To view the rest of this story, click here.

---
2010 Elections - Water A Key Issue In This Year's Campaigns

With the 2010 election cycle concluded, Georgia River Network is proud of the work we did this year to make water a key issue in the campaigns. With our partners in the Georgia Water Coalition we made sure that ensuring a sustainable water future across the state was a topic of discussion in races at every level of government, especially statewide seats and the office of governor. The results of this work were apparent in the October 19 gubernatorial debate in Albany when water was a top issue discussed. The Tri-State Water War, protecting downstream communities, regulating interbasin water transfers, and dams on the Flint River were all discussed. Newspaper coverage of the debate all over the state mentioned water as a lead topic discussed.

It's vital that our elected leaders understand the importance of protecting water in Georgia, and that they see the sustainable way forward from the many water problems we face as a state.

All that work over the past year translates directly into our work on the policy-making that will go on at the Georgia General Assembly in the legislature's 2011 session, starting in January. In addition to preventing any attempted rollbacks to our clean water protections, Georgia River Network will join with our Georgia Water Coalition partners in a continued push to control interbasin transfers of water and ensure a sustainable water future all across the state. In the last legislative session, we supported the River Basin Protection Act of 2010 – a bill that had unprecedented, widespread bipartisan support from legislators in all regions of the state.

That bill didn't pass in 2010, but our focus in 2011 will be on promoting the same idea again: that all communities in the state deserve security in their economic futures through a sustainable water supply. We believe that all Georgians can and should have a secure future based on smart, sustainable water policy. That's why Georgia River Network and the Georgia Water Coalition will seek to finally protect Georgia communities to put interbasin transfer protections into place during the 2011 legislative session. Stay tuned!

---
Water Trails Workshop A Success

On September 17th, Georgia River Network hosted a water trails workshop in Canton to provide Georgia's water trail champions with information needed to build water trails in their communities. The workshop was a success with approximately 50 attendees from a variety of backgrounds.

A big thank you goes out to Oglethorpe Power, who sponsored the workshop. Speakers included Charlotte Gillis from the National Park Service, who introduced water trails in Georgia, attorney Dan MacIntyre, who presented information concerning private property easements, and river navigability laws, Keith Parsons from Georgia EPD, who spoke about permitting for boat launches, Don Wells who spoke about launch design, and Dave Teffeteller from the Coosawattee Watershed Alliance who talked about partnering with county governments.

The information presented at this workshop can be found at http://www.garivers.org/garivers/watertrailscanton2010.html.

---
Donating Land Benefits Future Generations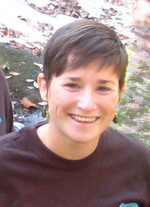 By Katherine Edmonds, Georgia River Network Water Trails Assistant
Land has recently been donated to the Department of Natural Resources for increased access on the Chattahoochee. In the news release for this donation, the owner of Wildwood Outfitters was quoted saying "I want my grandkids to have the same enjoyment of shooting the Hooch that I grew up with." In the economics world this is called bequest value. Economists can put an actual dollar amount on the value of wanting your grandkids to shoot the hooch.

This brought me to investigate my own value of paddling, the future of rivers and future generations' ability to continue to enjoy them. I started whitewater paddling when I was 11 at a summer camp in Brevard, NC. We went all around western North Carolina, southeast Tennessee, and northern Georgia paddling all the classic rivers; the Nantahala, the Pigeon, the Ocoee, the Hiwassee, the Cartecay. I have continued to paddle into my adult life and it has been a source of employment and travel around the country and world. Paddling is something I imagine doing with my hypothetical children. I want it to continue to be a large part of my life. So in other words, I would place a high value on the continued existence of the rivers in Georgia, the southeast, the USA, and the world.

Water trails can not only bring in tourism dollars but can help conserve or begin a family tradition that can be passed down over generations. Bequest value is an economic benefit that is often overlooked. To learn more about land donation and view a list of land trusts, visit http://www.galandcc.com/
---
River Heroes - Scott McBride and Dave Teffeteller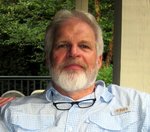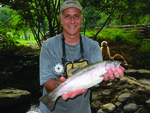 Each year after Paddle Georgia, Georgia River Network passes on a portion of the proceeds of the trip to the local group or groups that are working to protect the river that we enjoyed paddling that year. In 2009, part of the proceeds went to the Coosawattee Watershed Alliance (CWA), based out of Ellijay, Georgia.
Dave Teffeteller (pictured top left) and Scott McBride (below) of CWA took the $5000 in proceeds that they got from Paddle Georgia and made magic happen. That's why we're so proud to know them! Dave and Scott have been involved in CWA since it was born in 2006, and they run it almost entirely by themselves, with the help of a couple of advisors. For years, they've been coming up with innovative, effective ways of helping people in their community take notice of the river and incorporate it into their everyday lives.
To view the entire story, click here. For more information about Dave and Scott and what they're doing up there in the Coosawattee, visit www.cooswatteewatershedalliance.org.

---
GRN Annual Conference - Registration Open in December

February 25-26, 2010
Chattahoochee Nature Center in Roswell
We are pleased to announce that February 25-26, 2011, GRN's 11th Annual Conference will be held at the Chattahoochee Nature Center in Roswell. Each year, Georgia River Network puts on a conference for water advocates all over the state of Georgia. GRN is committed to providing an interesting and compelling annual conference, full of useful information, interesting speakers and lots of time to talk to one another about the issues that affect us all. Registration opens in December.
The conference features:
3 informative Tracks Saturday

Friday Workshops

A Friday night party featuring live music, awards ceremony, food, drinks, and a live and silent auction

Fun field trips Friday afternoon
Sponsored by:
Stormwater Systems, The Rain Barrel Company, Broad River Watershed Association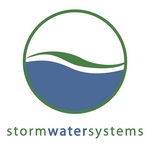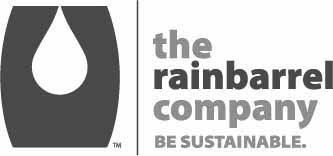 ---
Paddle Georgia 2011

June 18-24 on the Oconee River from Athens to Dublin


From Joe Cook's Blog on Scouting the Oconee: It is Sept. 19, and along with April Ingle, Ben Emanuel and others, I've now paddled some 30 miles of the Oconee River in preparation for Paddle Georgia 2011. Late afternoon sun lights the Oconee River near Scull Shoals. To clarify, this is the Oco-KNEE of middle Georgia, not the Oco-EEE of Southeastern Tennessee. The Oco-EEE is famed for Class IV rapids and even has an Olympic venue built upon it–the legacy of the 1996 games. The Oco-EEE hosts tens of thousands of thrillseekers each year on its challenging whitewater. A blossoming canoe/kayak rental business catering to Athens' college populace notwithstanding, the Oco-KNEE seems a forgotten river. It is small, quiet and lightly used. Read more of this blog post at: http://garivernetwork.wordpress.com/. Photo by Joe Cook

---
Funders Corner

Thanks to the following foundations and businesses for their support!
Howard R. Dobbs Foundation grant to support GRN's Engage, Empower and Advocate programs

Anonymous Funder through the Community Foundation of Greater Atlanta grant to support GRN's Engage, Empower & Advocate programs

Sweetgrass Foundation grant to support GRN's Engage, Empower and Advocate programs

Environmental Support Center grant for development of our new website

Norcross Wildlife Foundation grant for purchase of a new database

Oglethorpe Power grant to support a Water Trails workshop in Canton
---
Upcoming Events and Conferences

Click here to view the full calendar.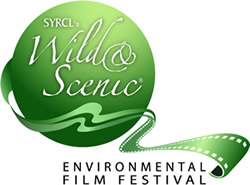 Join us for the Wild & Scenic Environmental Film Festival on March 6 in Atlanta. The Wild and Scenic Environmental Film Festival aims to provide inspiring and educational films which hopefully will motivate people (like YOU) to go out and make a difference in their community and around the world. Upper Chattahoochee Riverkeeper (UCR), Georgia River Network (GRN) and Georgia ForestWatch (GFW) have partnered to bring the best of the Festival On Tour to Atlanta for the fourth year in a row. Visit www.garivers.org for details.
---
Join the Georgia Environmental Action Network

GEAN is an on-line system that periodically provides you with information on the most important environmental issues and gives you the choice to take action and let decision makers know your views. The GEAN system automatically matches you to your elected officials, includes your contact information and delivers letters – all with one mouse click. Go to www.protectgeorgia.net and click "sign up". When signing up, don't forget to indicate that you are a member of Georgia River Network.
---
Become a Partner for Georgia's Rivers

Our Partners join together to make monthly contributions to support Georgia River Network's programs. With your monthly support we can invest more of our resources where they bring the highest returns for future generations. Start your monthly gift today.

As a Partner for Georgia's Rivers…
• You strengthen Georgia River Network with your steady, reliable support.
• You and GRN use less paper.
• You decide how much to give.
• You save time and trouble—no need to write checks.
• You receive special updates on our work.
• You have direct contact with GRN staff.
• You decide when to raise, lower or stop your gifts.


---