In This Issue
News Stream
​Nonprofit Resources:
---
Rollin' on the River: Local Residents Paddle the Satilla
Excerpted From Jackson Progress, By Sherri Ellington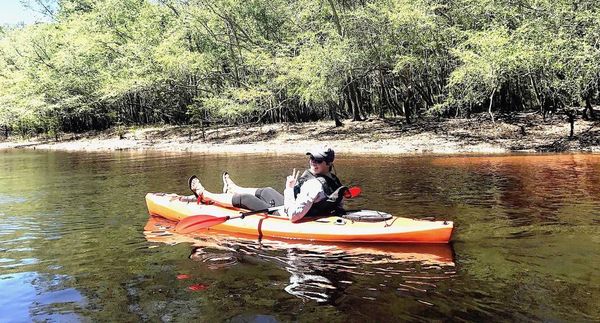 So, on April 1, in gusty winds, English and Washington began the two-day trip with 136 others, discovering an unfamiliar part of Georgia and a few unused muscle groups along the way. "We paddled 28 miles in two days," English said. "We didn't know going in that the Satilla is influenced by the Atlantic tides. They told us to get out there and get to paddling with everything we had. The wind was coming straight for us and we used muscles we never knew we had. We had to paddle the whole time."

The Paddle Georgia group camped in a central location and traveled each day to designated sites to put into and leave the Satilla River. Every day, three buses would transport river paddlers to and from the campsite, English said.
English said she saw the trip advertised in a newspaper and decided to sign up, having never been down the Satilla before. The river rises near Fitzgerald and empties into the ocean on the Georgia coast above Cumberland Island.

The pair found plenty of new friends from all over the Southeast, including a family of nine, English added. "There were the parents and seven children ranging from an infant to age 16. Most of the people on the trip were retirees. Anybody can do it," she said.

The campsite and everyone's belongings were guarded by local law enforcement while the group was on the river, English said. "Their community supports that," Washington said. "They really encourage safety. We had to wear our life jackets all the time and they checked us into and out of the river every time.

The Satilla Riverkeeper group, based in Woodbine, and Georgia River Network based in Athens, hosted the weekend. Satilla Riverkeeper members work to protect and restore the Satilla. Along with Georgia River Network, it helped with catered meals, hot breakfasts, fruit and lunches to take along on the river. The organizations also took care of transportation to and from the central campsite.

On one of the two nights the group camped, an auction was held to raise money for the nonprofit network, which is based in Athens. Proceeds support Georgia River Network river protection projects.
"It was really well organized. Everyone was nice and helpful," Washington said. "(The Georgia River Network) has four or five trips during the year. They have one trip that's a week long."

Established in 2016, the Satilla River Water Trail includes developed public access points along a 175-mile stretch of the river. Spring on the Satilla focuses on just one region. Interpretive programs on local cultural history, opportunities to become a certified Georgia Adopt-A-Stream citizen water monitor, games and other activities are included.

"This is more than just a paddle trip," Georgia River Network Paddle Georgia Coordinator Joe Cook said. "Aside from having a great time, participants learn about south Georgia's black water rivers and the culture that grew up around these enchanting places."

Georgia River Network is accepting registrations for Paddle Georgia 2017, a seven-day, 120-mile paddle trip taking place on the Etowah River June 17-23. It will also host paddles on the Flint River near Albany Oct. 7-9 and on the St. Mary's River at Cumberland Island Dec. 1 - 2.

Read the full article here!
---
Fishes of Georgia Photo Gallery

This website can be used as a wonderful resource that shows the fishes of Georgia. This wildlife photo gallery, from the Georgia Department of Natural Resources, shows various fish that can be found all across the state.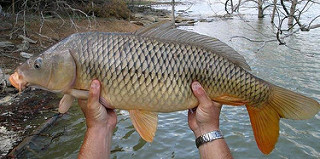 Brett Albanese, who works for the Georgia Department of Natural Resources, will be attending Paddle Georiga 2017 in order to share some knowledge during the after-dinner programs. He will be discussing wildlife seen on the river that day, as well as wildlife to look for on the river in the following days. This could include fish, turtles, birds, trees, wildflowers, etc.

Register for Paddle Georgia 2017 to experience the wildlife wonders that Georgia has to offer!
---
Spring 2017 Issue of the RMS Journal: Georgia Water Trails
Excerpted from RMS Journal, By Gwyneth Moody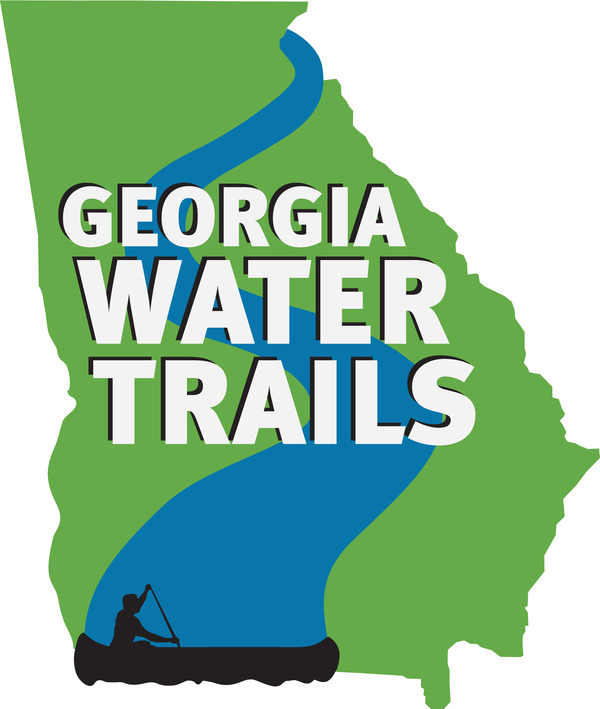 Georgia River Network (GRN) launched the Georgia Water Trails Program in 2010 in response to the need for a comprehensive source of information regarding the creation of water trails, to support representatives and communities in developing their water trails, and to provide information to recreational users about Georgia's Water Trails. Currently there is not state agency in Georgia that serves this function. To unify the planning and management of the water trails throughout the state, the technical staff from GRN used Best Management Practices from national organizations and other state and Federal agencies to develop criteria that promote sage, legal and sustainable water trails. Encompassed within the Georgia Water Trail Program are a variety of resources and projects supported and maintained by GRN.

The Program helps form water trail stakeholder partnerships that encompass all sectors of a community (landowners, local and state agencies, county and city officials, river enthusiasts, educators, watershed groups, local businesses, attorneys, outfitters, etc.,) and introduces people to recreational opportunities, boosting tourism and economic development within communities and throughout the state.

Water trails are an effective way to introduce people to river issues and to engage them in the protection of their local waterways. We believe that the relationships we build by supporting communities who build water trails will strengthen our ability to effectively advocate for strong protections for Georgia's rivers.

Read more about the Georgia Water Trails Program!
---
Meet Georgia River Network's Intern Leadership Team!

We are so excited to introduce our three new summer interns for Georgia River Network and Paddle Georgia 2017! All three of our interns are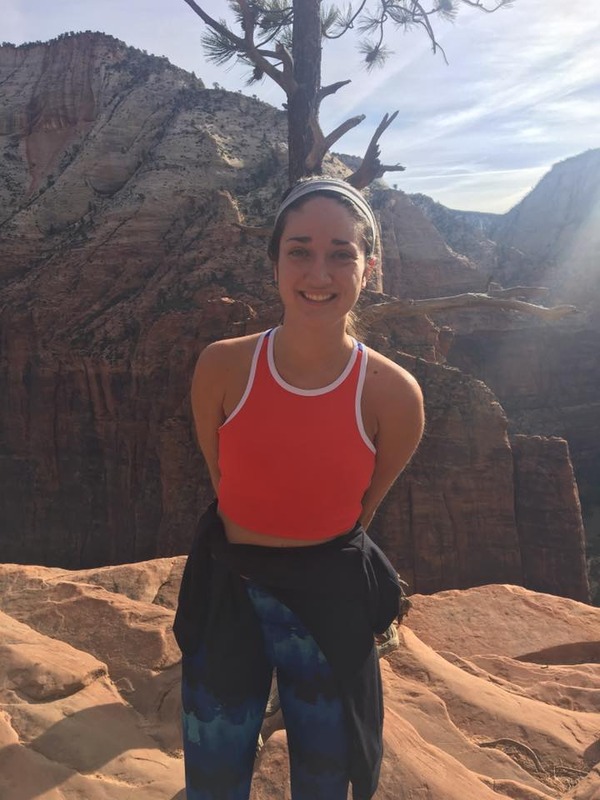 2017 graduates from Georgia College & State University with a Bachelors in Health Science.

With multiple events quickly approaching, our interns jumped right in and are beginning to find their niche within Georgia River Network.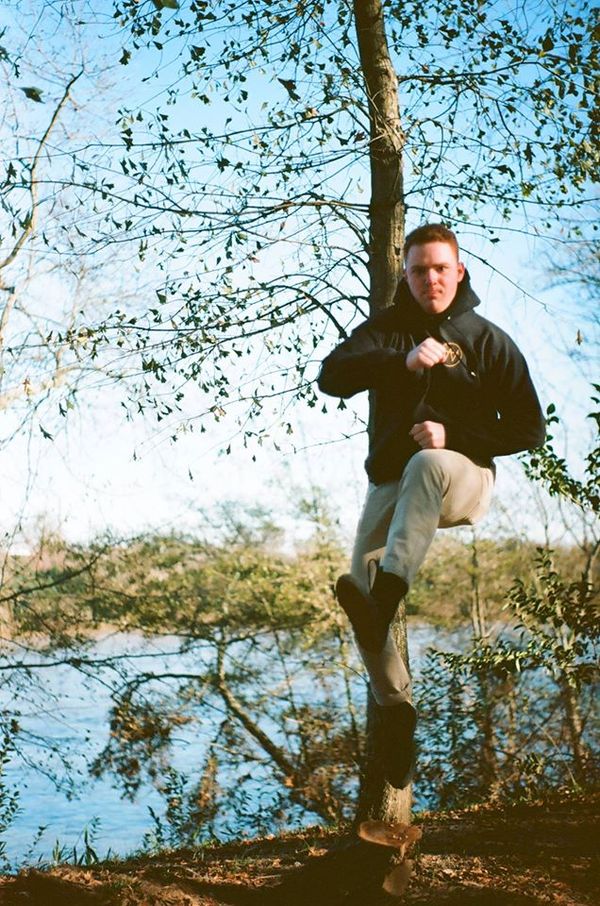 Lynden Huffman will be taking on the roll of Fundraising Manager during this years Paddle Georgia Event. Through this position, she will be working on the Canoe-a-thon, the Auctions during the event, collecting donations, and writing out thank you letters before, during, and after Paddle Georgia 2017.

Ryan Jones will be leading as the Info Desk Manager this year. He will be set up during the event as the information center. He will be helping with registration, merchandise, and managing field trips as well as the shuttle buses. He will also be editing and posting photos from the events held that day.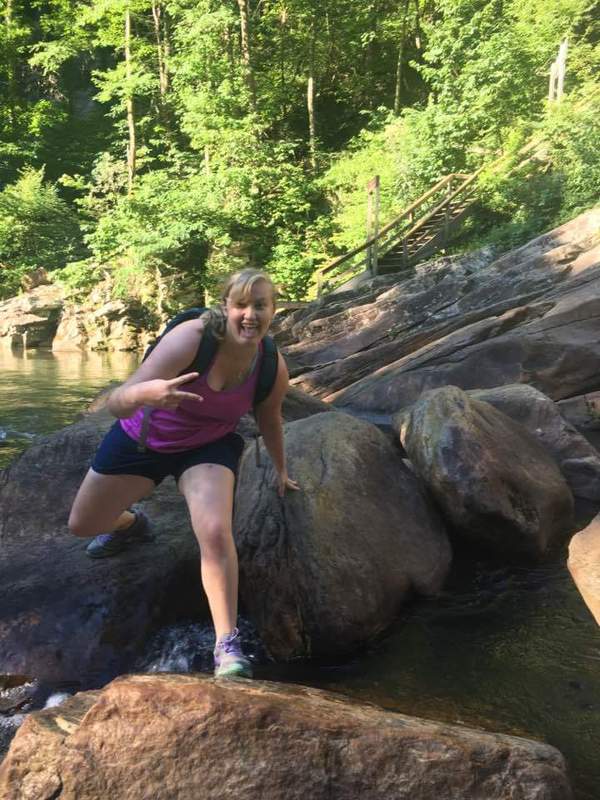 Landis Mauldin will also be leading during Paddle Georgia 2017 as the Meals Manager. Her rolls include making food and drink available for the paddlers. She will also be posting photos to social media and the blog as well as mingling with those participating in the event.

Throughout their time with the Georgia River Network, Lynden, Ryan, and Landis will be wokring on various jobs, including social media posts, creating flyers and water trail maps, and writing and editing the News Stream, Confluence, and Water Trails News.
---
Fantastic Weekend for Rivers, GWC Spring Partner Meeting and River Celebration Awards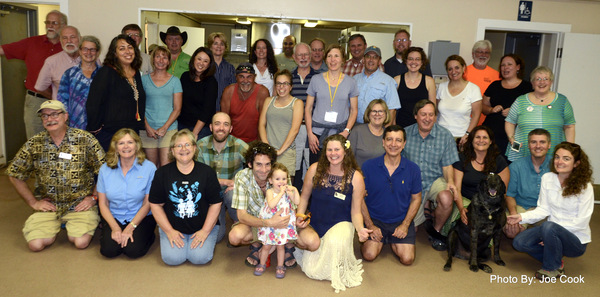 Georgia River Network's Annual Weekend for Rivers Conference & River Celebration Awards Party rocked! We took a break from the big city this year and held the event at the intimate setting of Little Ocmulgee River State Park & Lodge near the Confluence of the Oconee and Ocmulgee rivers and the beginning of the mighty Altamaha!

This year's event was held in conjunction with the Georgia Water Coalition's Spring Partner Meeting and provided the 75 attendees an opportunity to learn, network, & share with watershed groups & fellow water advocates.

We enjoyed delicious dinners, awesome workshops, presentations, fun silent and live auctions, and a lovely afternoon paddle on the majestic Ocmulgee river.

We were excited to announce this year's River Hero Awards, which were presented at the Celebration Awards Ceremony:
Winner of the 2017 River Celebration Awards -
Watershed Group of the Year:
WWALS Watershed Coalition, Valdosta, GA
The roots of WWALS run deep in five and more counties in Georgia and Florida including Lowndes County, Tift County, Lanier County, Hamilton County and Suwannee County addressing issues such as flooding, sewage, energy issues water table, agriculture, river access issues, and pipelines, outings, WWALS was incorporated in 2012, and since then WWALS monthly outings such as the annual Big Little River Paddle have steadily cultivated new members from the northern (Coffee County, GA) to the southern (Dixie County, FL) edges of WWALS watersheds, plus farther away.

In June 2015 WWALS became a Waterkeeper Alliance (WKA) Affiliate, with the aim of raising funds to hire staff, and Gretchen Quarterman as acting Executive Director. In July 2015 WWALS added the upper Suwannee River watershed to its territory from the west half of the Okefenokee Swamp to the Withlacoochee River confluence, thus connecting the Alapaha and Withlacoochee Rivers. In December 2016 WKA approved WWALS' application to take in the lower Suwannee River basin down to the Gulf, and to become Suwannee Riverkeeper, and the WWALS board appointed John S. Quarterman as the initial paid staff member. Each expansion of WWALS territory brought in more members, as does the Suwannee Riverkeeper name.

WWALS, with its project Suwannee Riverkeeper, continues to advocate for conservation and stewardship of the Withlacoochee, Willacoochee, Alapaha, Little, and Suwannee River watersheds in south Georgia and north Florida through education, awareness, environmental monitoring, and citizen activities.
WWALS has also made significant progress with the development of the Alapaha River Water Trail and Withlacoochee and Little River Water Trail.

For their dedication to the

Withlacoochee, Willacoochee, Alapaha, Little, and Suwannee River

and for advocating for their health and the health of the communities and people that rely on these rivers, Georgia River Network recognized them with the Watershed Group of the Year award.

Winner of the 2017 River Celebration Award -

Volunteer of the Year
Vincent Payne, Winston, GA
Vincent Payne is a board member of Georgia River Network and has tirelessly organized the safety teams for Paddle Georgia for many years. Paddle Georgia is a 7 day journey down a different river each year for 400 people of all skill levels, ages 4-84. Vincent recruits safety boaters, scouts routes in advance, stations experienced boaters in places on the river where boaters may have difficulty and locates any dangerous strainers on the river before paddlers come through. These safety measures are critical to a successful event.

Vincent Payne was born in England but raised in Georgia. He lives in Douglas County on the Dog River. Vincent is a graduate of the University of West Georgia. He works for PepsiCo as a Regional TPM Manager coaching the use of continuous improvement. Vincent has paddled Georgia Rivers and lakes since the seventies and is past president of the Georgia Canoeing Association. He also coaches dragon boat teams for PepsiCo at Lake Lanier.

For his dedication to Georgia Rivers, Georgia River Network recognized him with the Georgia River Network Volunteer of the Year award.

Winner of the 2017 River Celebration Awards -

River Conservationists of the Year
Charlotte Gillis, Atlanta, GA
Charlotte's experiences with Georgia Rivers began many, many years ago when she had her first paddling lessons on Sierra Club trips in north Georgia and North Carolina.
A native of Florida, she had never been on any whitewater river trips, but by the end of her first summer she had safely negotiated Lesser Wesser on the Nantahala River in NC and came back to Georgia with new confidence and skills.
Her enjoyment of rivers grew as she continued to paddle while also supporting efforts to protect rivers and watersheds.

After graduate studies in Environmental Design and Landscape Architecture, she worked in the private sector and then joined the National Park Service (NPS). For 23 years at NPS she worked throughout the SE Region of the US on recreation and conservation projects in communities while also providing assistance to National Park units. Many projects first focused on greenways and trails but eventually the popularity of water trails increased. One reason for that was the American Heritage River (AHR) Initiative out of the Clinton/Gore White House in the mid-90's. Charlotte provided technical assistance to the AHR Rivers in the SE and saw several of the communities that were not selected decide to create their own water trails and river related non-profit groups.

In Georgia, the water trail projects created a new momentum and interest. It was soon clear that the state needed a centralized network for resources and coordination. Charlotte collaborated with state agencies and non-profits but none of them had the capacity to develop what the water trail projects needed. Then while at the GRN Annual Weekend for Rivers, she realized that GRN was the perfect organization to solve the problem. Over lunch she proposed the idea to the then Executive Director, April Ingle, GRN got to work on bringing water trails to Georgia, and today the Water Trails Clearinghouse is a hugely successful resource for water trails in the state.

For her dedication to Georgia Rivers, we recognized Charlotte with the Georgia River Network River Conservationist of the Year Award.

Congratulations to all the winners!



Huge Thanks to All of the Presenters, Volunteers, and Sponsors:





Katherine Baer (River Network), Chris Manganiello (Chattahoochee Riverkeeper), Lisa Hollingsworth-Segedy (American Rivers), Chandra Brown (Consultant), Brian Gist (Southern Environmental Law Center), Gwyneth Moody (Georgia River Network), Cheryl Delk (Newton County & Yellow River Water Trail), Don Wells (Mountain Stewards), Keith Parsons (Environmental Protection Division), Janet Cochran (GA Dept. of Economic Development), Jen Hilburn & Paige (Altamaha Riverkeeper), April Ingle (April Ingle Consulting), Kelly Jordan, Philip Hodges, Cedar Creek RV & Outdoors, Flint Riverkeeper, Joe Cook (Paddle GA Coordinator), Victor Johnson (Broad River Watershed Assoc.), Mickey Desai and (GRN Board), Dan MacIntyre (Georgia Canoeing Association), Scott Taylor (Three Rivers Outfitters).





Check out photos from the event HERE!
---
Join Us on Paddle Georgia 2017 Down the Beautiful Etowah!
Register now for the 125 mile, 7 day adventure on the Etowah River June 17-23! This trip will include nightly camping with meals and entertainment, tours of historic sites, water monitoring opportunities, and camaraderie with hundreds of fellow paddlers, while also raising awareness for Georgia River Network, Coosa River Basin Initiative and Upper Etowah River Alliance.

The Etowah River is 163-miles long and with 76 native fish species, and is considered one of the most biologically diverse rivers of its size in the country. The river offers more than biological diversity by taking you back in time as you paddle through old Native American fish weirs, ancient Indian mounds, and civil war battle sites.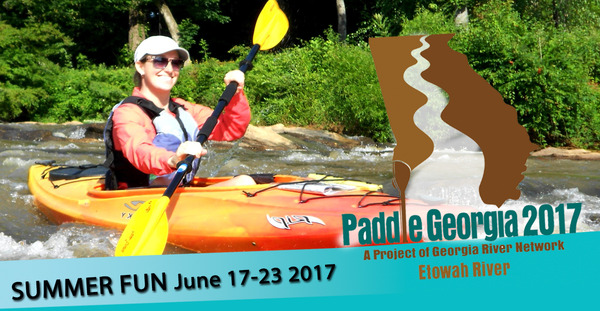 An educational adventure for the whole family, Paddle Georgia will show you Georgia as you've never seen it before.

If 7 days is too more time than you are able to commit, there is another option! Paddle Georgia offers a "Lite Paddler" option, which is an abbreviated trip held only for the first two days, June 17-18.

Registration ends May 31st, for more information and to register click HERE!

Thank You to our 2017 Sponsors!

Hennessy Land Rover Centres; Columbia Sportswear Company; Southern Company Gas; Cedar Creek RV and Outdoor Center; Cary Baxter, CPA; CYA Agency, Inc.; Oglethorpe Power; StreamTechs; Terry Pate, PC, CPA; China Clay Producers Association; Georgia Mining Association; Patagonia; EarthShare of Georgia; New Belgium Brewing Company; Shaw; Stormwater Systems; Outside World; Troncalli Subaru; Georgia Secure Shred; Bending Branches; Murphs Surf; Euharlee Creek Outfitters; RS Industrial; Friends of Georgia State Parks
---
Join the Paddle Georgia 2017 Canoe-a-thon!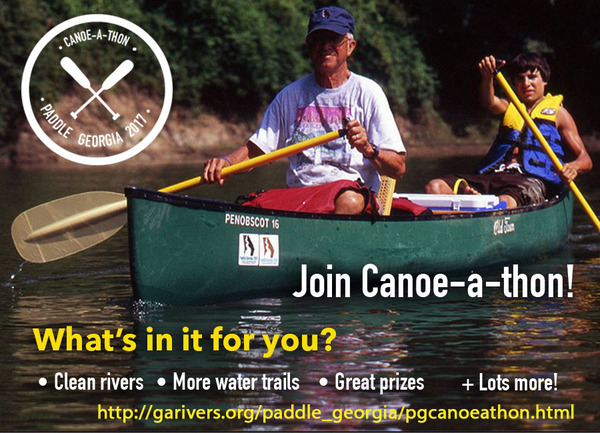 Paddle Georgia's Canoe-A-Thon raises critical funds that allow Georgia River Network to work for clean, healthy rivers. Each participant is asked to solicit donations on a per-mile basis. Canoe-A-thoners compete for gifts and prizes and can become eligible for priority registration for the next Paddle Georgia trip.

The Canoe-A-Thon works just like a walk-a-thon. Ask prospective donors to sponsor you at a specific amount for each of the miles you'll be paddling during Paddle Georgia 2017 or Spring on the Satilla. The money you raise goes to support Georgia River Network's efforts to...
Engage people in enjoying and protecting their rivers

Support more than 30 local river protection groups across the state with financial grants, training and professional assistance

Influence state legislators and decision makers to establish policies that protect our rivers
More than $2000 in prizes will be awarded to those participants generating the most money, including new canoes and kayaks and other paddling-related merchandise donated by our sponsors!

You can begin raising funds now for the 2017 Canoe-A-Thon. For more instruction on how to get started, visit 2017 Canoe-a-thon
---
Watershed Group Events: May 15 - June 15

Sunset Cruise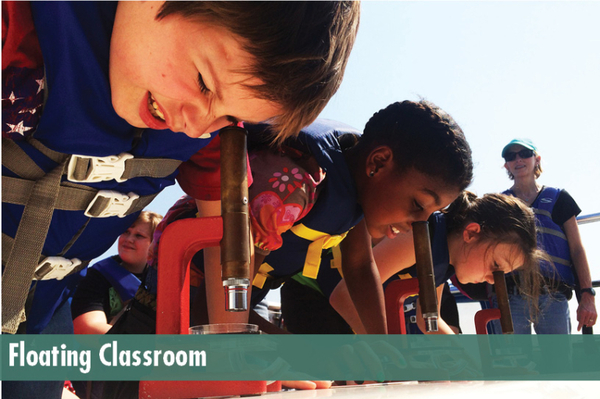 When:

Fri, May 19, 7pm – 9pm


Where: Highland Marina Resort, 1000 Seminole Rd, LaGrange, GA 30240
Join the Chattahoochee Riverkeeper aboard the Miss Sally floating classroom for an evening sunset cruise on West Point Lake and the opportunity to hear some live jazz performed by Bill Wooten on guitar and flutist Burdette Beck. You will also learn about Chattahoochee Riverkeeper's role in the middle Chattahoochee River watershed.
For more info, visit Chattahoochee RiverKeeper

Music Cruise - "The Clydes" & "Carey Murdock"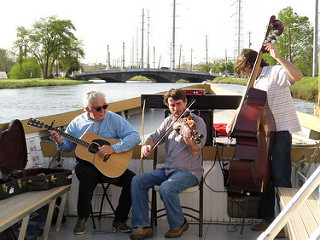 When: Fri, May 19, 7:00pm – 8:30pm; Fri, June 9, 7:00pm – 8:30pm
Where:1450 Greene St, Augusta, GA 30901
Bluegrass, Honky Tonk; Adults $25, Senior 60+, military, students $23. Call ahead for reservations! 706-823-0440 ext. 4. Bring refreshments and picnic to enjoy an evening out on the Augusta Canal!
For more info, visit Moonlight Music Cruise

15th Annual Back to the Chattahoochee River Race & Festival
When: Sat, May 20, 9am – 2pm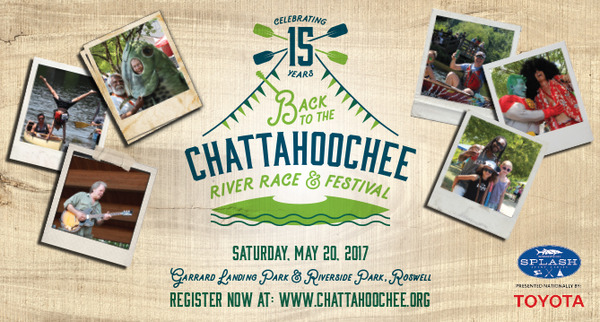 Where: Garrard Landing Park, 8000 Holcomb Bridge Rd, Alpharetta, GA 30022
Paddlers of all ages and skill levels will take to the water on Saturday, May 20, for the 15th Annual Back to the Chattahoochee River Race and Festival. The FESTIVAL, held at Roswell's Riverside Park, is FREE and family-friendly

. The RACE begins at Garrard Landing Park on Holcomb Bridge Road and includes competitive and recreational categories for Kayaks, Canoes and Stand Up Paddle Boards. Register here.

WWALS Watershed Coalition Monthly Paddle: Suwannee River Wayside Park Ramp to Swift Creek Launch


When:

Sat, May 20, 9am – 2pm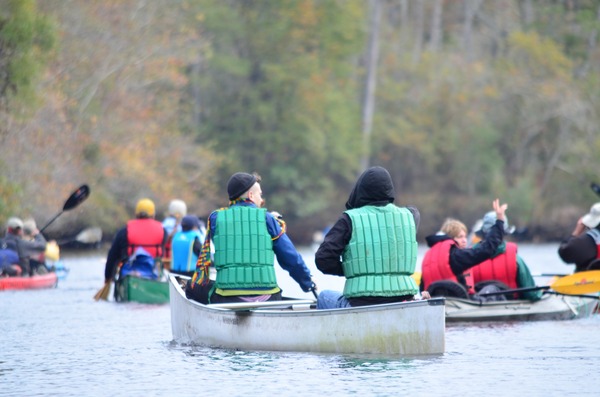 Where: 30.3255398,-82.7413685 (Wayside Park Ramp) White Springs, FL

Suwannee River Wayside Park Ramp, river mile 171.0. Take out Swift Creek Launch- 8 Miles.




For more info, visit

White Springs to Swift Creek

Palisades Canoe Float Spring Flora Chattahoochee River National Recreation Area


When:

Sun, May 21, 10am – 3pm
Where: Powers Island, 5862 Interstate North Pkwy., Sandy Springs, Georgia
Bring your own canoe or kayak and join the Georgia Botanical Society and naturalist Jerry Hightower for a leisurely float on the Chattahoochee River. We will float a three-mile section of the river from Powers Island to Paces Mill at US Hwy 41, exploring plants, geology, and wildlife, including an extraordinary array of late spring wildflowers. There are three mild Class 1.5 rapids suitable for beginners along this part of the river. We will stop at Devil's Stair Step Beach (Diving Rock) for lunch and a short loop walk. Reservations are required. Reservations and directions: 678-538-1200.
For more info, visit
Georgia Botanical Society
Canal Trail Talk - "Canal Living at Enterprise Mill"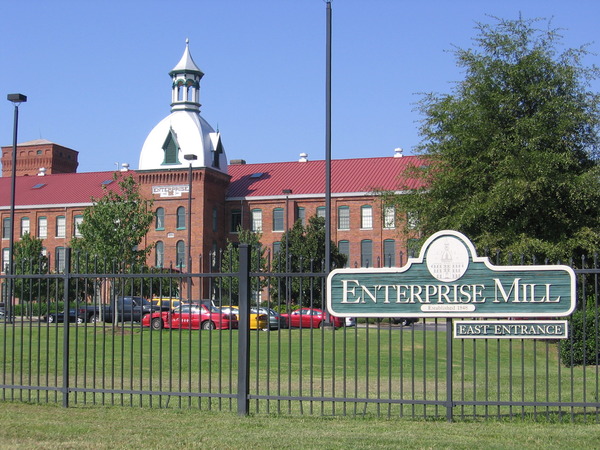 When: Sun, May 21, 3pm - 4pm
Where: 1450 Greene St, Augusta, GA 30901
Topic: Tour Mill apartments and learn the history of Enterprise Mill, 1877. Speaker: Dean Gustafson, Engineer and mill resident. Meet at 3PM on the South Entrance facing St. Sebastian Way. FREE admission, donations appreciated.
For more info, visit Canal Trail Talk

First Quarter Moonrise Campfire and Night Hike Chattahoochee River National Recreational Area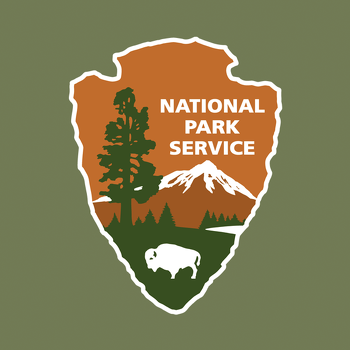 When: Fri, May 26, 8:30pm - 10:30pm;

Fri, June 2, 8pm – 10pm; Sat, June 3, 8pm – 10pm
Where: 3760 Paper Mill Road; Marietta, Georgia 30068. From the bulletin board at the parking area follow the trail to the pond & meet at the campfire.


Join Park Ranger Jerry Hightower for these fantastic frog filled spring evenings. Young and young at heart start the evening in the shallows at the spillway looking for tadpoles and froglets and then roast marshmallows around the campfire and listen to the growing chorus of frogs. Finally discover nature after the sun sets on a leisurely guided night time walk searching the shores of Sibley Pond for frogs and whatever other nocturnal creatures might be out and about.


For more info, visit First Quarter Moonrise Campfire and Night Hike
---
Georgia River Network Event Calendar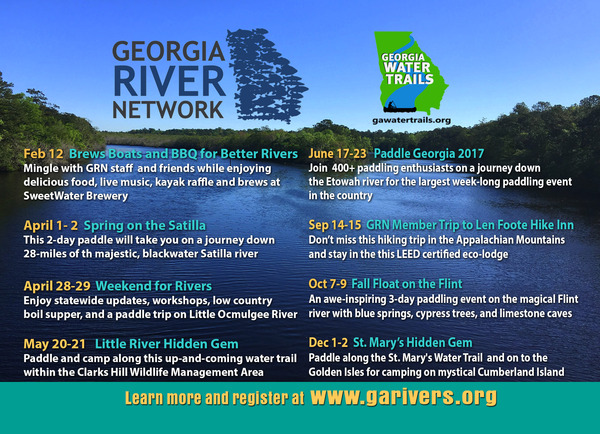 ---

Department of Natural Resources: Environmental Protection Division - Notice of Availability of Draft Regional Water Plans for Public Review and Comment


TO ALL INTERESTED PERSONS AND PARTIES:
Regional Water Planning Councils have developed draft updated Regional Water Plans that are available for public review and comment now through May 19, 2017.

Georgia's 2008 State Water Plan calls for on-going water planning that incorporates local and regional perspectives to ensure that the state's water resources are sustainably managed. Ten (10) Regional Water Planning Councils were established in 2009 and completed initial Regional Water Plans in 2011, which were adopted by EPD in November 2011.
The State Water Plan calls for the Councils to review the Regional Water Plans every five years. The Councils began a review and revision process in 2016 that resulted in the draft updated Regional Water Plans. The Councils considered updated water and wastewater demand forecasts and resource assessment analyses in their preparations of the draft updated Regional Water Plans.
The draft updated Regional Water Plans may be viewed at http://epd.georgia.gov/draft-regional-water-plans.

Instructions for submitting comments are also included on the website. Written comments are welcomed, and should be received by close of business on May 19, 2017. Comments should be submitted via the website so that EPD may properly capture and convey all comments received on behalf of the Regional Water Planning Councils. Comments may also be sent via regular mail addressed to: Georgia EPD, Attn: Jennifer Welte, Watershed Protection Branch, 2 MLK, Jr. Dr. S.W., Suite 1152, Atlanta, GA 30334.
For more information, please contact Jennifer Welte at (404) 463-1694.
---
Live Webinar: How to Approach Your Donors for Gifts in a Way that's Comfortable & Effective

Please join Brian Saber for his upcoming webinar! This instructional webinar will teach you how to understand the art of asking your donors for gifts and break down the process of asking to its fundamental components.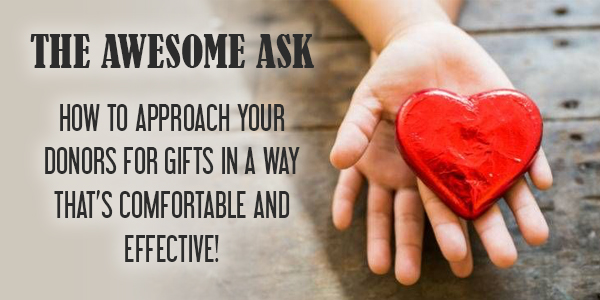 Asking for charitable gifts in person is the most effective fundraising you can do. Research of non-profits shows that 75% of all in-person asks of individuals result in a gift. Those are incredible odds. It's also the most challenging fundraising you will do, and you need the understanding and tools to do it comfortably and effectively.
Brian Saber, one of the foremost experts in the field, will show you how to use your personal Asking Style every step of the way to from identifying the best prospects for you to soliciting them for quality gifts.

The Asking Styles, developed by Brian Saber's company, Asking Matters, are a revolutionary way for everyone – staff and volunteers alike - to learn how to fundraise in a way that suits their personality and takes into account their strengths and challenges.

During This Live Interactive Webinar You'll Learn How To:
Identify your Asking Style and use it to your advantage

Identify the prospects you are most suited to solicit

Develop your personal case for support

Get prepared to ask

Set up your meetings effectively

Understand your role as an asker

Employ a simple conversation structure that will make your asks work

Follow up after the ask
Details:
When: Tuesday, May 16, 2017
1:00pm (Local/EDT)
To Register: Visit Charity How To
---

Improving Meeting Skills Website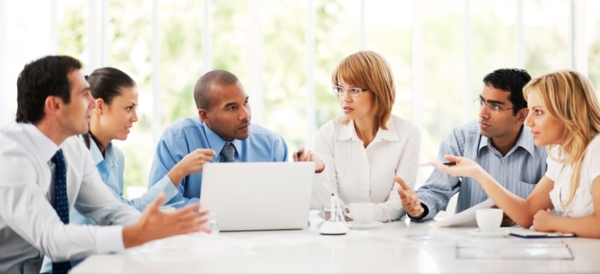 When was the last time you went to a really GREAT meeting? And by great, I mean useful, but also inspiring, engaging and...dare I say fun? So how do we capture the special magic of some of those cathartic, inspiring, obstacle-leaping meetings in every meeting?
Ask yourself: do we even need to meet? Time is money, after all!

Don't call a meeting if:
You can't state a purpose.

You are unprepared.

You have already made a decision.

It is just the routine.
Do have a meeting if you:
Need a group decision (set up the room using tables and chairs).

Have a problem to solve (place chairs in a circle).

Need to brainstorm (consider comfort in location and set-up).

Need group support for an action.
If you want to read more on Meeting Basics, or if you want to take your skills to the next level, check out Meeting Skills for additional tips and resources!
---
Join Georgia River Network!
If you find News Stream and other information and services provided by Georgia River Network useful, we would appreciate your financial support.

Make a difference and JOIN TODAY!
---