---
St. Marys Hidden Gem Paddle -
Limited Tickets Available - Registration Opens SOON!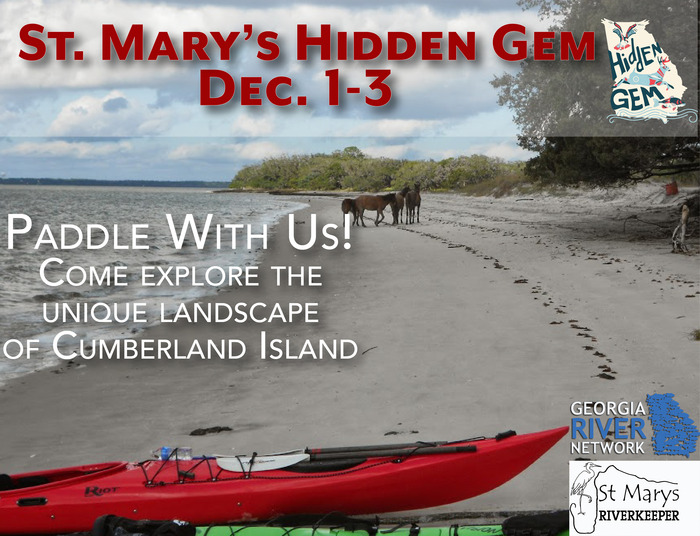 Join Georgia River Network on the St Marys Water Trail for our 16th Hidden Gem Event. Participants will enjoy locally sourced meals, live entertainment and tent camping near the beach under gorgeous live oak and palmetto forest. There will be fascinating presentations about wildlife, local lore, coastal restoration efforts and an opportunity to enjoy and explore Cumberland Island by foot/bicycle.

The St Marys Hidden Gem Event is a project of Georgia River Network in partnership with St Marys Riverkeeper.
Ticket Options:

Island Intermediate Paddlers: Participants must be physically fit with sea kayaking experience and able to paddle 7 miles from the mainland to Cumberland Island on Friday and make the return 7 mile jouney on Sunday.

Island Ferry Participants: This ticket is for those who would like to participate in the weekend event by taking the ferry to/from the mainland to Cumberland.
Registration Opens Soon!
We promise registration will open soon. We're having to settle a few details that effect the ticket price - so are awaiting this info before going live with registration.
Thanks for your patience & understanding!
---
Fall Float On The Flint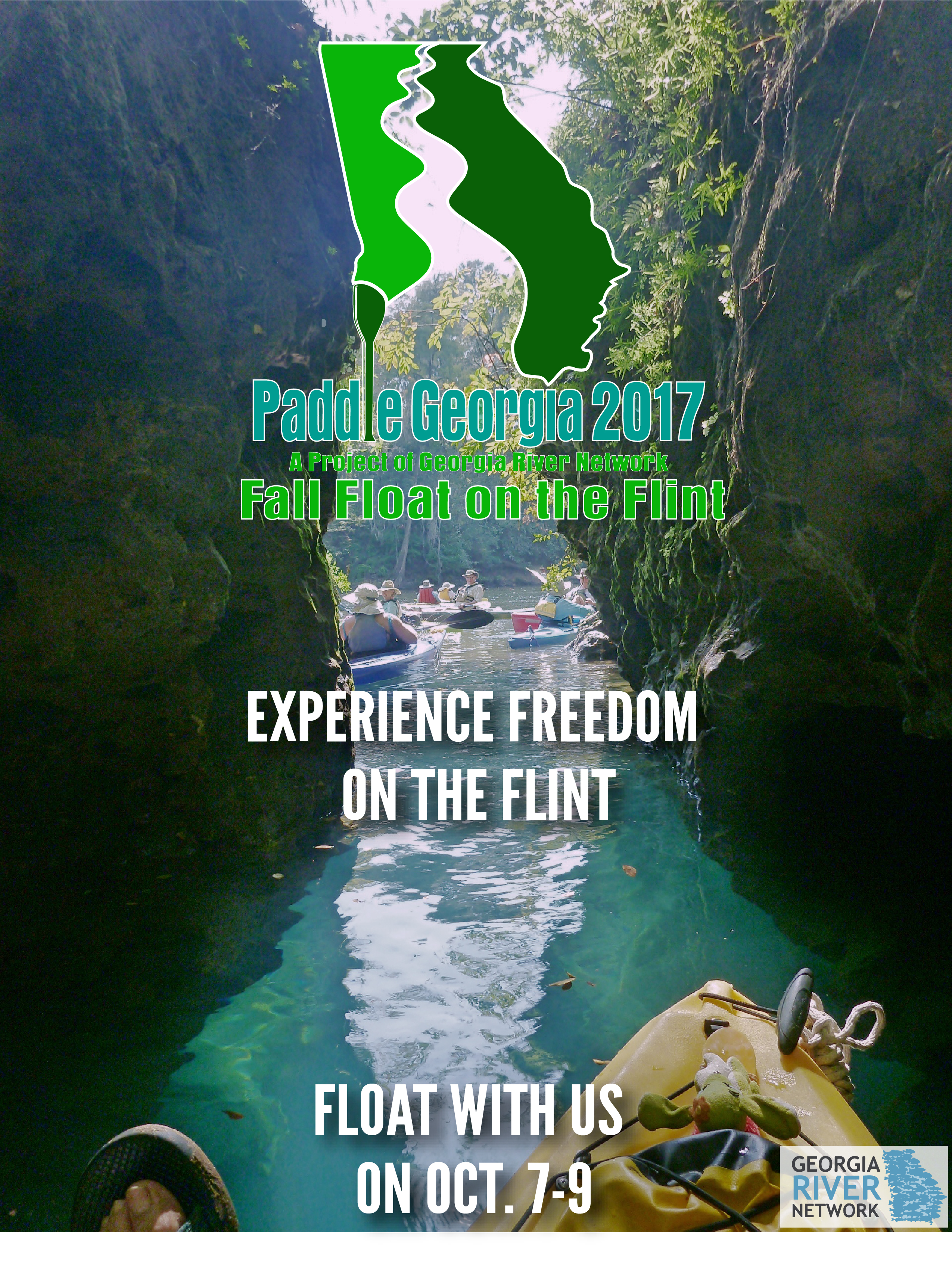 Our Fall Float will be here quicker than you think, so register now!
Fall Float on the Flint is a not to miss 3 day paddling event taking place this fall on October 7th 9th with blue springs, cypress trees, and limestone caves! Paddlers from all over the nation attend this fabulous event!

We'll travel 56 miles from Albany to Bainbridge taking in the best of the Flint's beautiful blue hole springs, lively rapids, rich history, abundant wildlife and more! Fashioned after our annual week-long Paddle Georgia events, we will tent camp on the river two nights at Rocky Bend Flint River Retreat. Like our annual summer adventure, we will enjoy catered meals, educational programs and great camaraderie as we make our way down one of Georgia's most beautiful rivers during a beautiful time of year.

Paddle Georgia Fall Float on the Flint is a project of Georgia River Network in partnership with Flint Riverkeeper.

Find out more information and register here!
---
NEW
Georgia River Network
Tank Top Colors are IN!
Our new Tank Tops were SUPER POPULAR and sold out in a week! So we've ordered more in NEW colors!

We also have new girly T-Shirts, softer Mens T-shirts and a different long sleeve style.
We are proud to say that these are some of our favorite shirts yet! They work great as gifts and work just as good if you are treating yourself to some new flattering tops. We hope to see you wearing these around town and on our upcoming trips! We also have more water bottles, metal pint glasses, and River User Guide's in stock. Check it all out here!
---
GRN Board Member Spotlight
- Mike McCarthy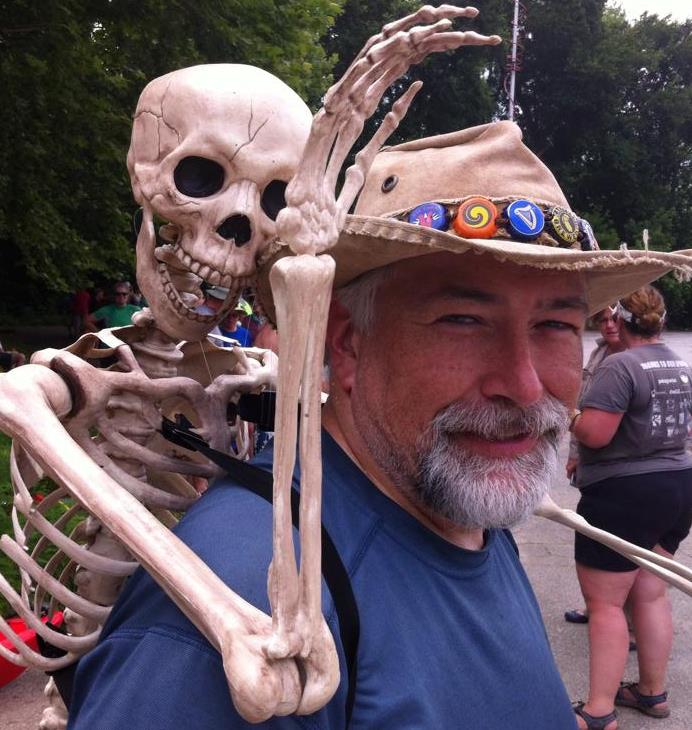 Mike McCarthy is a long time friend and support of the Georgia River Network. He has been on countless paddles with us and helps out in any way he can. More recently he was our DJ for Paddle Ga and we thoroughly enjoyed his music from impromptu dance parties to just hanging out he always set the mood.

We are so thankful for your years of service and giving and we hope that you will contiue to do so. Thank you so much for all you do!
We love all of our volunteers and supporters and we hope we can continue to partner and paddle with all of you in the future!
---
Introducing GRN's Water Trail Illustrative Mapping Program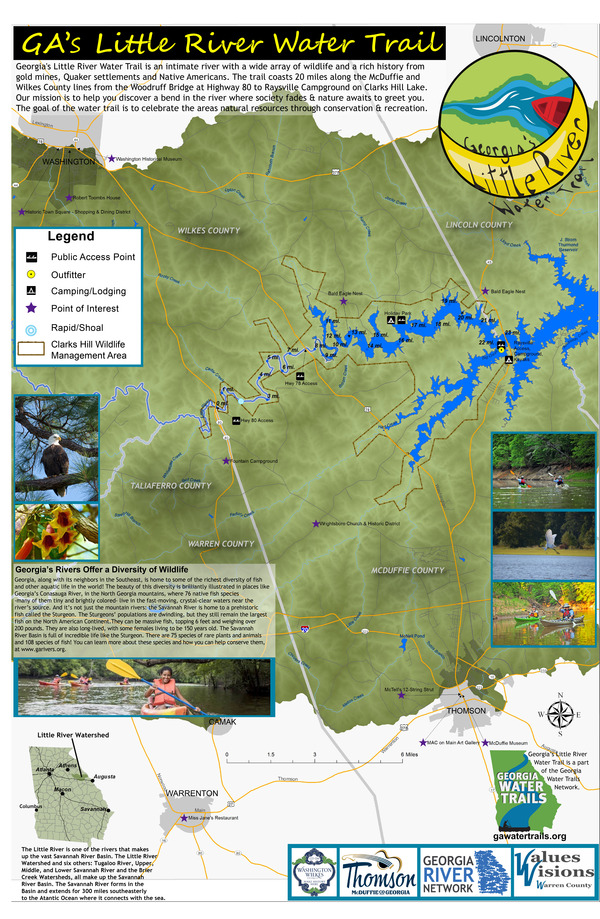 Georgia River Network is proud to announce our new illustrative mapping program for Georgia's water trails.

In an effort to provide an affordable resource for water trail/watershed groups in need of illustrative maps for marketing material, kiosks, visitor centers, educational facilities etc.
GRN has begun producing Water Trail maps at a fraction of the standard GIS design cost.

Included are both watershed/basin scale and water trail section maps with illustrative detail including identified sites and access points along the trail.

Huge thanks to Jon Devine and Kenny Gilbert of the Northeast Georgia Regional Commission (NEGRC) for making this endeavor a reality through their generous support of this program.

We worked alongside NEGRC to produce the Yellow River Water Trail (watershed& section maps) and Satilla River Water Trail Map and recently rolled out Georgia's Little River Water Trail Illustrative Watershed and Section (1,2,3) Maps as GRN's first official completed project.


For more information and/or to receive an estimate please email Gwyneth@garivers.org
---
PG 2017: The Etowah, Project WET, and T
eacher S
cholarship R
ecipients
By
Ruth Mead, Director of Educator / Phinizy Center for Water Sciences



Paddle Georgia 2017 started for me one morning back in January. I came across a two-month old email from Angela Sauve who was asking if I needed help facilitating Project WET on this year's paddle.

I needed to give her an answer. I reached the 500-mile club on Paddle GA 2016, meaning I had been on 5 of the annual Paddle Georgia events. On four of those paddles, I worked with the teacher scholarship recipients for both Project WET and GA Adopt-A- Stream training. It's not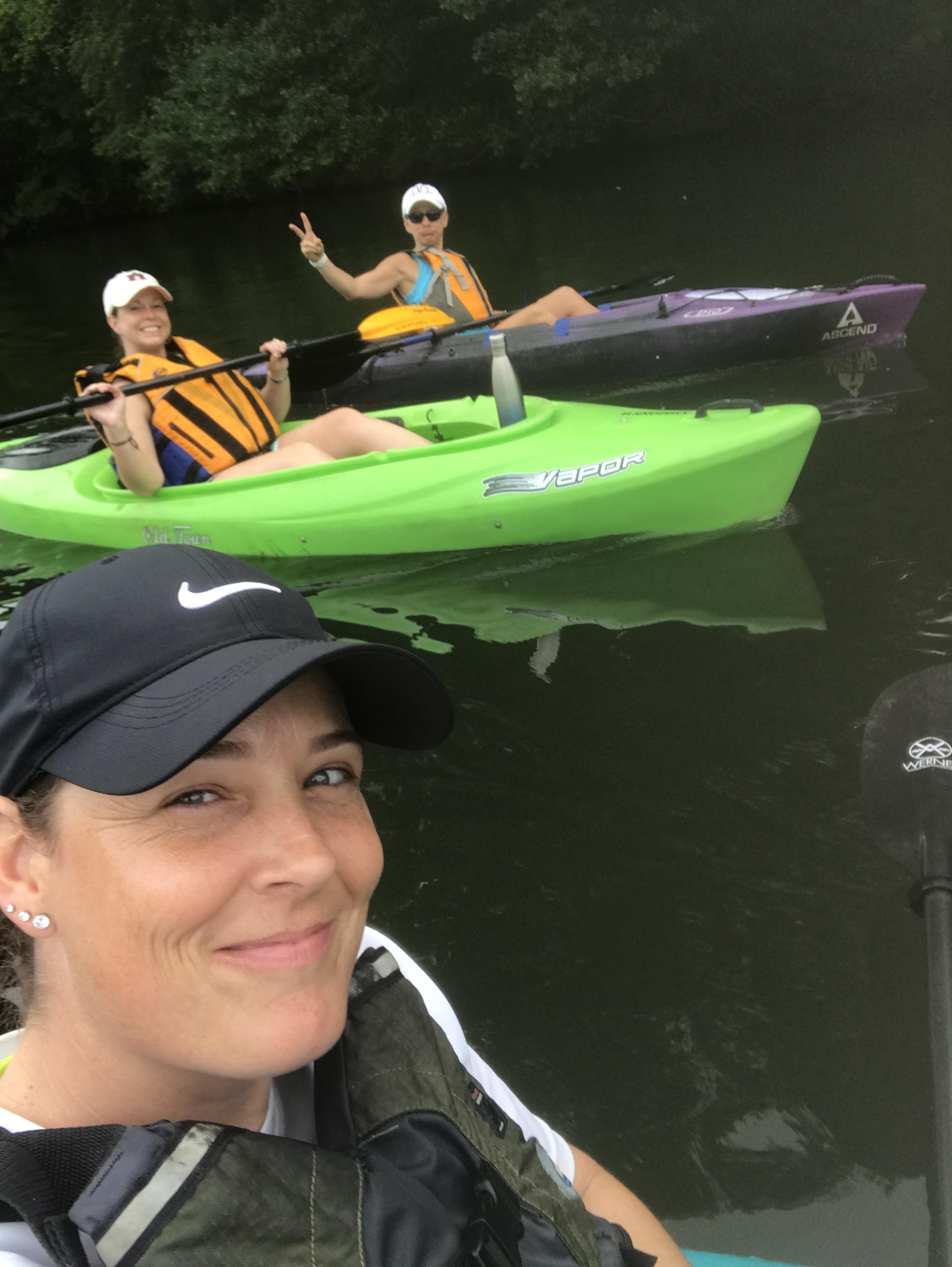 always certain that Georgia River Network (GRN) can offer these scholarships and this January morning the excitement of going on another paddle with teachers was there, but uncertain. My answer came in April when I received an email from Joe Cook saying, " I'm operating under the assumption that you are leading the teacher's workshop again this year on Paddle Georgia June 16-24 on the Etowah River. But, you know what they say about assumptions..." I quickly emailed Joe to say "Count me in!!"

Not familiar with the teacher scholarship program for GRN's Paddle Georgia? Each year a group of amazing donors gives support for a handful of teachers to participate in Paddle Georgia while receiving training in both Project WET and GA Adopt-A- Stream (AAS). Not only do teachers get to enjoy all the fun of the paddle but they also take their experience and training back to their students. Imagine the impact our message for protecting Georgia's watersheds has when spread by excited teachers.

A huge thank you to GRN and the scholarship sponsors for seeing the vision to engage teachers!

So what is Project WET? It is an innovative, interdisciplinary water education curriculum that provides activities aligned to the Georgia Performance Standards that teachers can use to help students understand the importance of a healthy, sustainable environment and act to protect and restore it. Not only is the curriculum packed with lesson plans for the active learner, but it helps students in developing critical thinking skills. With WET, Angela and I were able to provide an incredible experience for the Paddle GA teachers. Some mentioned it was the best teacher workshop they had participated in. It might have something to do with being a part of Paddle GA but it is a great curriculum. Georgia Adopt-A- Stream provides another great tool for teachers. GA AAS is a citizen water quality monitoring and education program. Offering the teacher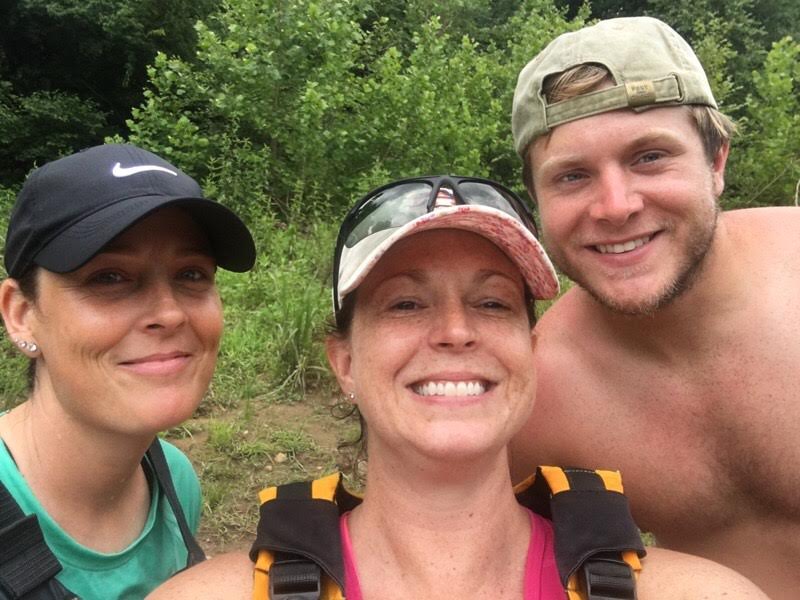 scholarship program not only allows the recipients the opportunity to experience the magic of some of Georgia's 70,150 river miles, but provides training to encourage them to help protect their own watershed by becoming an AAS Volunteer. We also suggest ways of getting their students involved. When students are involved, parents and siblings become involved and the message escalates to an even larger audience.
The journey began for the teacher scholarship recipients on June 15 when they arrived at DawsonCounty's Rock Creek Sports Complex for a full day of Project WET training. Angela and I were ready for them and engaged them in activities the minute they walked in the door. They were a diverse group of teachers with different experience levels and personalities. Even Angela and I had different strengths all of which complimented each other. Imagine immersing yourselfin fun, hands-on, water related activities for a day. The activities included things like figuring out from 7 vials of liquid from "Planet Zork" which one Earthlings could drink, calculating how much of a 2 inch rainfall would run off each land type in watershed and how the runoff can impact the stream, becoming a water droplet and moving around the water cycle by the roll of a dice, and making your own pH scale with cabbage juice. By the end of the day, our team developed a bond that would carry throughout the week.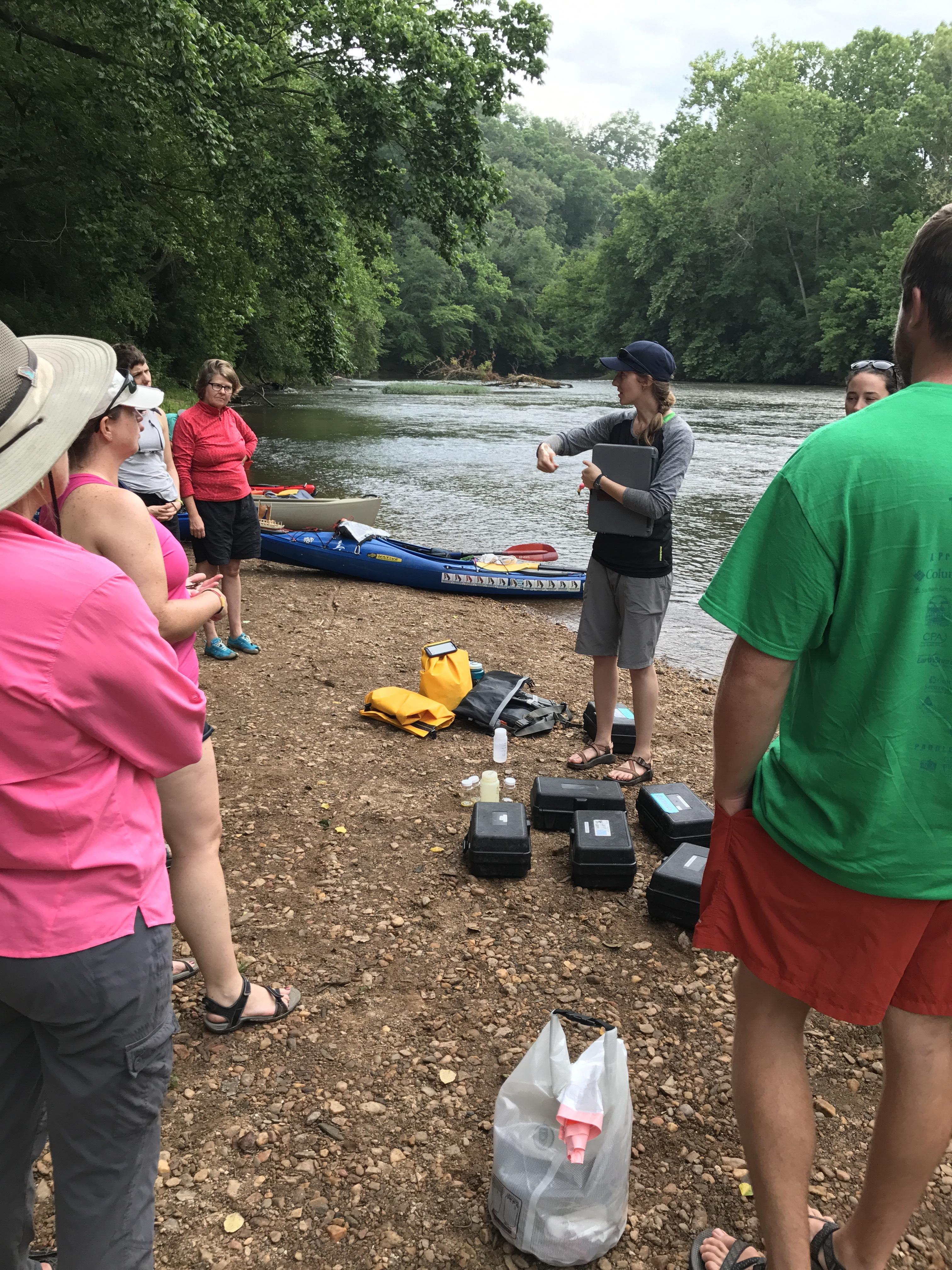 We finished the workshop in time to caravan to the launch site, drop off our boats and make our way to Paddle Georgia camp where the other paddlers were arriving. We headed out in different directions to set up camp and prepare for the next day's paddle. At the evening program, I introduced each of the teachers to the Paddle Georgia
group. As I looked out in the audience, I spotted many of the past teacher scholarship recipients. They offered a welcoming cheer for each of the teachers I introduced. I knew this was going to be one special week! The paddle had begun.
As the week progressed, you could often see the teachers gathering in the afternoon to compare adventures from the day's paddle. One teacher took the challenge of being second off the river everyday. He was able to experience the Etowah before the other paddlers came down. Another teacher took on helping with everything from loading the gear truck to moving boats around Thompson-Weinman Dam to helping carry boats at the take out. You might guess he was on the last bus every day. Some paddled with friend and others with the other teachers. It is such a rewarding opportunity for each of them. One teacher, who is soft-spoken and a little reserved, told me she had mixed feelings before committing to the journey but found it to be a life changing experience that she was grateful for.

When I asked the teachers to comment on their journey, one teacher sent me this summary:
"Paddle GA was an amazing experience. The Project Wet curriculum is amazing and I can't wait to incorporate those lessons into my classroom. I loved being able to perform several lab activities. The instructors were knowledgeable and personable. I made lasting friendships with the other teachers and look forward to sharing lessons and experiences with them in the future. It was hands down the best week of my summer!"

To all the donators who made this experience possible, I send a sincere THANK YOU!! You have
influenced the lives of way more than the seven scholarship recipients. To all the teachers, I thank you for your dedicated service to our students. And a huge thanks for taking water education to the
classroom. If you have not been on a Paddle Georgia event, I highly recommend it. Join us for one great week and a lifetime adventure.
Respectfully submitted by Ruth Mead
---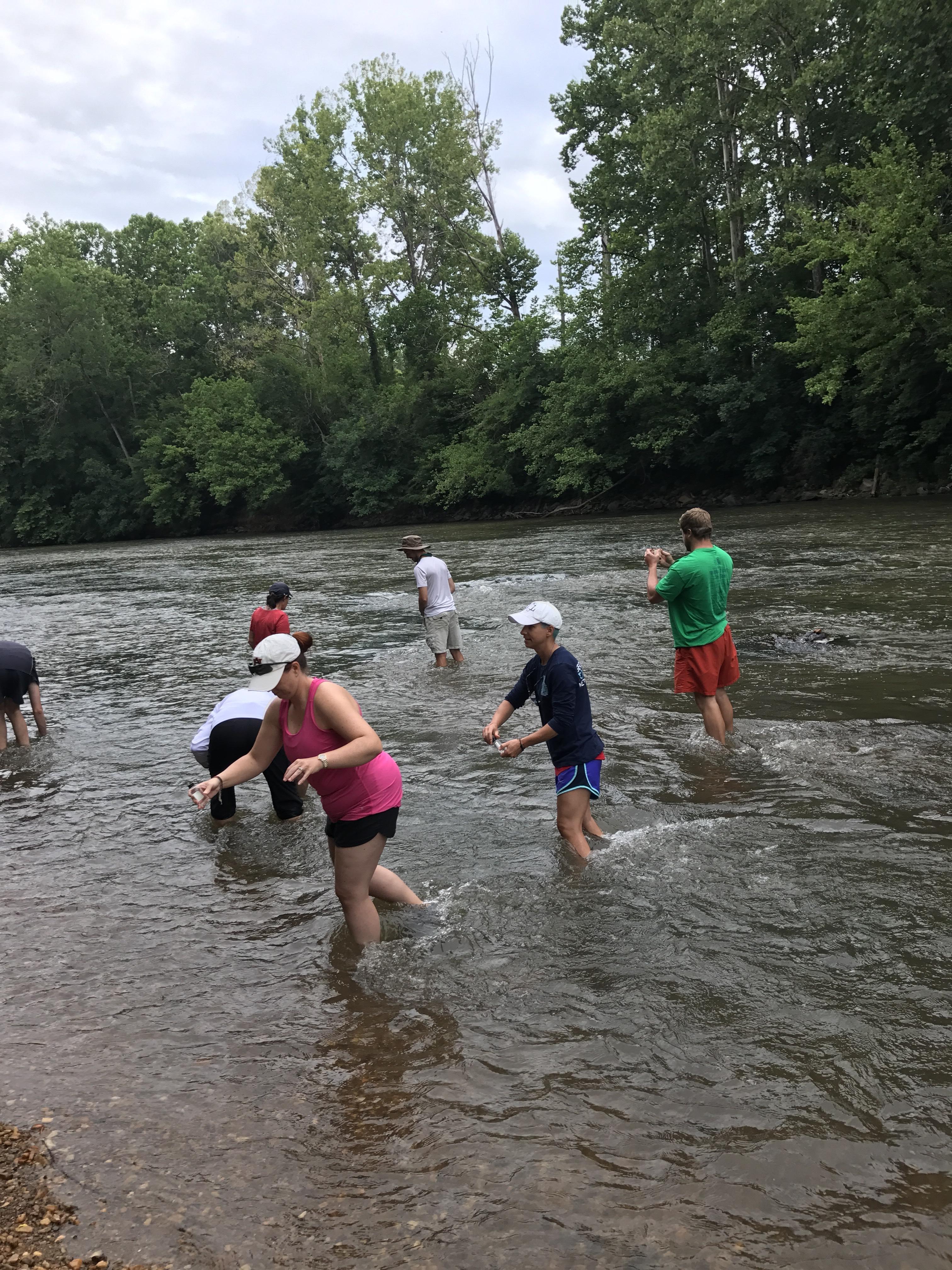 Georgia River Network offers scholarships to Georgia teachers to participate in the annual seven-day Paddle Georgia canoe/kayak adventure. During the week, teachers will receive environmental education curriculum training and Georgia Adopt-A-Stream training. Then in the fall, teachers are asked to take their experiences on the river back to the classroom.

The scholarship program is open to all teachers in Georgia working in grades K-12.
Paddle Georgia is a week-long canoe/kayak trip that takes place on a different Georgia river each year. Now, in its 14th year, the event has introduced more than 4,000 people to rivers across the state while generating more than $400,000 for river protection projects.
---
Intern Leadership Team Reflections
Our Georgia River Network Leadership Team Interns reflected on the time they spent with us this summer and they had some awesome things to say: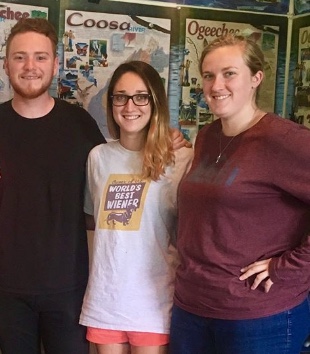 Lynden Huffman:


This internship has influenced my career path because I know that I want to do something meaningful with my career. I want to be able to see a difference with the work that I do. Working at Georgia River Network, I was able to see the passion people had for their rivers. I was able to see first hand the effect this organization had on the community as well as the environment. Georgia River Network inspires people to live cleaner and healthier lives by keeping their rivers clean.



Ryan Jones:

This internship has taught me that I want to be in a career that I am passionate about. It has taught me that to align your passions with your work is more important than a paycheck and hope to always have the ability to choose to do something I enjoy over just working for a paycheck. I want to be passionate about my work like to staff at Georgia River Network. This summer was filled with many twists and turns and I enjoyed them all as they came. I am very thankful I got this opportunity and I hope to be around for more events in the future!



Landis Mauldin:


Coming into this internship I thought I knew a thing or two about rivers, but soon realized I did not know as much as I thought. Working with Georgia River Network has given me experiences that will help me in the future. I have never kayaked before coming to work for GRN and now I have some experience with that. I had such an amazing fun time on Paddle GA. I have also gained knowledge about what watershed groups are and what they are all about and how they help our rivers to become safer and healthier.
---
GRN is looking for the following new or gently used items for our office: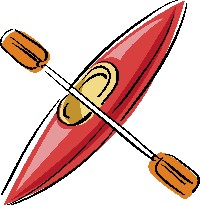 Sit on top kayaks, recreation kayaks, tandem kayaks, and canoes - in good shape

Graphic design and printing services

Donated office space in Athens

Adobe Creative Suite software

Covered trailer
Email info@garivers.org or call 706-549-4508 if you would like to donate any of these items.
---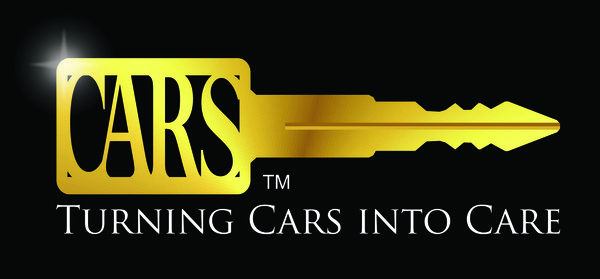 Donate a vehicle to GRN and help save our rivers! Turn your car, truck, RV, or boat into protection for Georgia's rivers.
We accept any vehicle - running or not - by working with
Charitable Auto Resources. Your vehicle is towed free of charge and the donation is eligible for a tax deduction. Contact Dana Skelton, at dana@garivers.org or 706-549-4508 if you are interested in taking advantage of this opportunity or for more information about the vehicle donation program.
---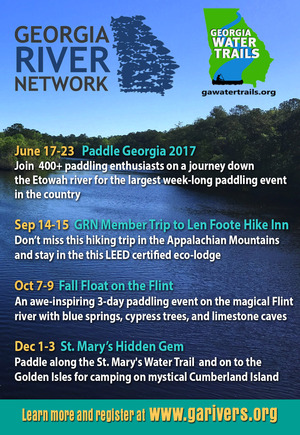 ---
Georgia River Network is a member group of EarthShare of Georgia

— a non-profit federation of over 60 Georgia non-profits, all of which work to educate, conserve, or protect our air, land, and water throughout Georgia. Through workplace giving campaigns at participating companies, EarthShare raises funds for the member group non-profit organizations in Georgia. Employers who include EarthShare as part of their annual pledge campaign empower their employees with additional ways to improve their world. EarthShare of Georgia, as part of the EarthShare national employee giving program, is part of a network representing more than 400 environmental groups working locally, nationally and internationally. You can support Georgia River Network easily through the annual campaign.

If your company would like add an EarthShare giving campaign, contact Dana at dana@garivers.org. Learn more at the EarthShare website.
---
Want to see what is going on each day in the world of Georgia rivers? Go here: http://garivernews.wordpress.com. Click on the "follow" button in the bottom right corner, enter your email address, and our daily news will be delivered to your inbox.
Georgia River Network
126 South Milledge Ave.
Suite E3, Athens, GA 30605
(706) 549-4508


http://www.garivers.org




Become a Member Today -

Join