Workshops/Conferences/Calendar Items
​Nonprofit Resources
Funding Opportunities
Holiday Special
---
1. Position Announcement - Glynn Environmental Coalition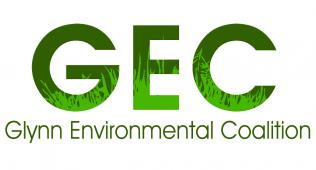 The Glynn Environmental Coalition is seeking someone who is passionate
about environmental justice to become their next executive administrator/project
manager. They will be accepting applications until January 20, 2017. To learn more about this position contact Daniel Parshley, Glynn Environmental Coalition or e-mail
applicants@glynnenvironmental.org
.
---
2. Adopt-A-Stream Report: Paddle Georgia 2016
This information is excerpted from the "GA Adopt A Stream July-September Newsletter."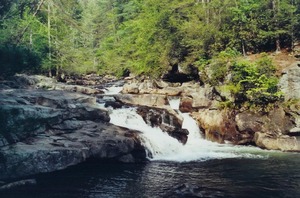 Katie Owens, Upper Coosa River Program Director, The Nature Conservancy
In late June my 9 year old son Ben and I left the house to embark on Paddle Georgia, a 103 mile paddle and camping trip down the Conasauga, Oostanaula, and Coosa Rivers. I work as the Upper Coosa River Program Director for The Nature Conservancy and live within the Oostanaula Watershed, so I was ecstatic to get to spend a week on the river with people from all over Georgia and surrounding states. Most folks don't realize how special our rivers in Northwest Georgia are. In addition to providing drinking water to the local communities, we have an incredible number of native fish and mussels, as well as many endemics, meaning species found nowhere else in the world. Read more.
Joe Cook, Advocacy and Communication Coordinator at the Coosa River Basin Initiative
At the Coosa River Basin Initiative, we love showing off our rivers. With 27 endemic aquatic species that are found here but nowhere else in the world, the upper Coosa River basin is considered the most biologically unique river system in North America. That's why we lead nearly 20 guided paddle trips annually and why we were so excited to host Georgia River Network's Paddle Georgia 2016 on the Conasauga and Oostanaula rivers. More than 400 people got to experience the fish, mussels and beauty of our rivers first hand. For CRBI, the highlight was seeing children young and old rooting around on the river bottom and pulling up live southern pocketbook, three-horned wartyback and Alabama orb mussels and marveling at the beauty of these understated creatures. It was a biodiversity treasure hunt that left Paddle Georgia participants smiling and marveling. Read more.
Water Quality Monitoring Results The AAS monitoring teams sampled 36 mainstream sites, 31 tributary sites and four additional sites of interest resulting in 71 monitoring sites in total on the trip. Samples were tested for AAS core chemical parameters (water temperature, pH, dissolved oxygen and conductivity) as well as nutrients and E.coli bacterial levels. A first step to understanding monitoring results is to reference the State of Georgia's surface water quality standards or recommended levels for specific parameters. These are available online from EPD: www.epd.georgia.gov/georgia-water-quality-standards.The EPD Ambient Monitoring Unit sampled for additional parameters including total hardness and metal concentrations. Congratulations to all the paddlers who became certified monitors in our volunteer workshop! Also, we'd like to thank Paddle Georgia, AAS trainers and the monitoring team for making this another successful trip! Read more and check out the data.
---
3. How to Make Your Congressman Listen to You!
Recently, a former Congressional staffer, Emily Ellsworth, took to twitter to tell the public how to get their Congressmen to listen to them. Her tweets reveal that comments and posts on social media are largely ineffective for getting the attention of the elected official, "First, tweeting or writing on Facebook is largely ineffective. I never looked at those comments except to remove the harassing ones." She also reveals that locally focused letters are more effective than letters sent to the nation's capital, "Second, writing a letter to the district office (state) is better than sending an email or writing a letter to DC."
​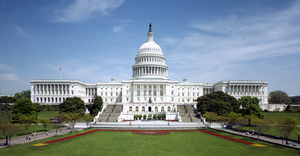 However, the most important advice that she gives is to call your Congressman's local office because the staff must talk to you. If these calls are consistent enough the information will travel, "It was exhausting and you can bet my bosses heard about it. We had discussions because of that call to action."
Remember to call your Congressman if there is an issue that you want to impact! Read all of Emily Ellsworth's tweets or read this article which aptly summarizes all of her most important tips for attracting the attention of your elected officials!
---
4. Georgia Water Coalition's - 2017 Capitol Conservation Day - Feb 15
The next Capitol Conservation Day is Wednesday, February 15th
We'll gather at Central Presbyterian Church to rally with other water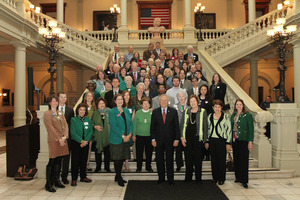 advocates at the State Capitol. Breakfast will be served, inspiring presentations are expected and preparing you to be an effective advocate is promised! Bring members from your various organizations and network with all GWC partners. Together, let's ensure that Georgia's water is protected for generations to come!

Sponsorships are still available for this exciting annual gathering. Your organization's logo will be displayed prominently on the GWC 2017 Banner and highlighted in event communications. Contact kate@gipl.org for more information.

Like last year, One Hundred Miles and partners will be sponsoring a "Ride the Bus!" day trip from the coast to the Capitol for coastal citizens, partners and school groups to join our Capitol Conservation Day efforts. Please contact kelly@onehundredmiles.org for more information.
---
5. One Hundred Miles - Choosing to Lead Conference:

Mark your calendars!
One Hundred Miles is hosting a reception on January 7th, 2017, following their Choosing to Lead Conference on Jekyll Island. The reception is free and open to the public, and will feature drinks, hors d'oeuvres, and a Conservation Conversation panel discussion. We hope you will be able to join them and share with your colleagues, friends, and family: all are welcome!

One Hundred Miles 100 Reception
Saturday, January 7, 2017 – 6:00-7:30 PM
Jekyll Island Convention Center
Please RSVP online or email Catherine if you plan to attend.

If you have any questions about the One Hundred Miles or this event, they can be reached at 912-222-3140.

Also, register for their conference during the day on the 7th, which features more than 30 speakers from across the country, including keynote addresses by OCEARCH founder Chris Fischer and former South Carolina State Senator and CNN Analyst Bakari Sellers. (Early bird registration ends on December 15th, so register today to take advantage of discounted rates.)
---
6. Georgia EPD - Climatology Information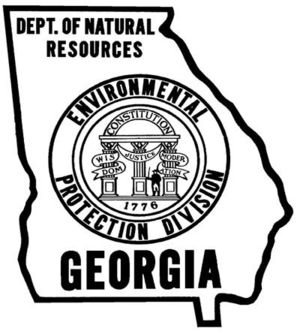 The Georgia Environmental Protection Division has scientific climate information available on their website. This infomation covers important areas such as agriculture, drought, and flooding. These issues impact everyone in our state, and this information is a great resource for learning more about the Georgia's climate.
---
7. Stop Recreating the Content Marketing Wheel! How to Re-Use Content and Increase Engagement
In this live webinar, nonprofit communication expert Heather Todd will show you how to stay on top of your communication targets by re-using content through all your channels.
This time-saving approach will enable you to create a consistent message across platforms while increasing stakeholder engagement.
During this webinar you'll learn:
How to turn social media posts into blogs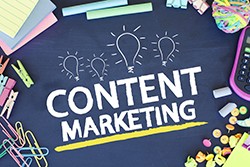 How to find existing content that can be repurposed

How to use one online post to generate content across multiple platforms

How to repurpose existing content for twitter, Facebook, and LinkedIn

How to use existing content to create a compelling newsletter

How to turn a blog into

newsworthy press release

How to enhance community presentations with pictures, stories, and stats

and more!
Learn more about this great opportunity!
---
8. National Fish and Wildlife Foundation: Five Star and Urban Waters Restoration Grant Program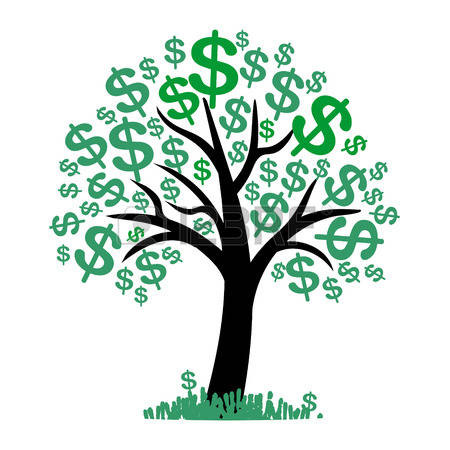 The Five Star and Urban Waters Restoration Grant Program, an initiative of the National Fish and Wildlife Foundation, seeks to develop nationwide community stewardship of local natural resources, preserving these resources for future generations and enhancing habitat for local wildlife. The focus is on ecological improvements, including wetland, riparian, forest, and coastal habitat restoration; wildlife conservation; community tree canopy enhancement; and water quality monitoring and stormwater management. The program requires the establishment of diverse partnerships of at least five organizations (nonprofit organizations, local and state government agencies, Indian tribes, and educational institutions) that contribute to project success. Projects must also integrate meaningful outreach, education, and training into the proposed on-the-ground activities that advance local watershed and conservation goals. Grants for this program are available nationwide, but additional funding is available for specific geographic priorities.

Matching grants will range from $20,000 to $50,000, with an average of $30,000. The application deadline is January 31, 2017. Visit the National Fish and Wildlife Foundation website to review the Request for Proposals.
---
River Lover Gifts for the Holidays

Purchase your holiday gifts while supporting GRN and the health of our rivers!
***PLUS take advantage of our $5 Off T-shirt Holiday Special!***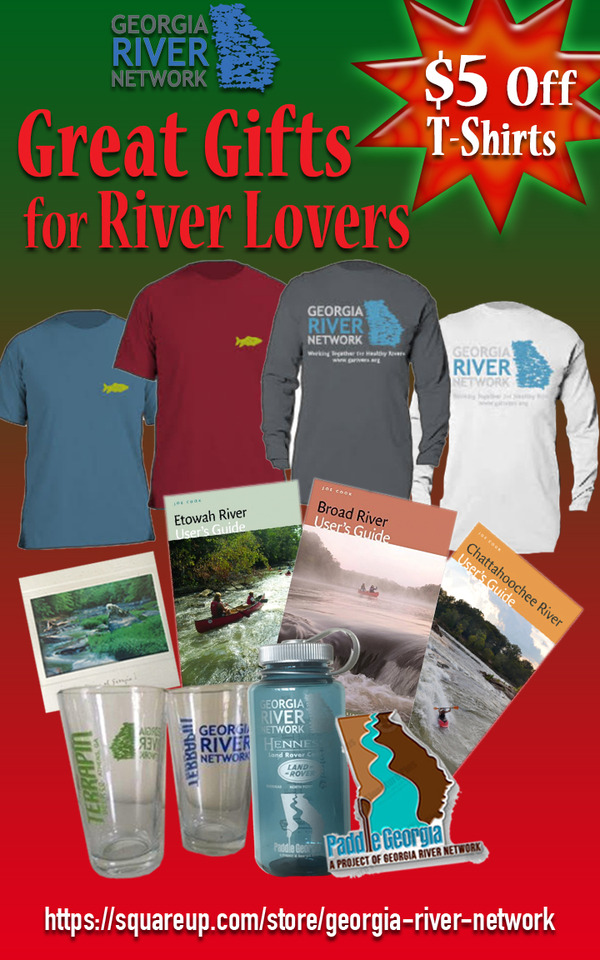 ---
Organizational Membership to GRN
Is your organization a member of Georgia River Network? If NOT it should be!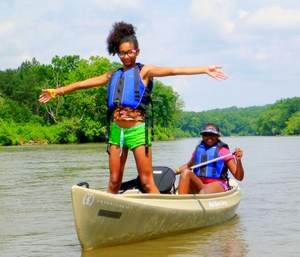 Please support our work providing useful information and technical assistance, promoting water trails and upcoming events, offering awesome paddling trips, an annual conference, a website chock full of resources, and keeping you informed about news, upcoming opportunities, and more!

It's inexpensive and makes a BIG difference! Organizational memberships begin at $50.
Sign up or renew your membership here!
If you renew your membership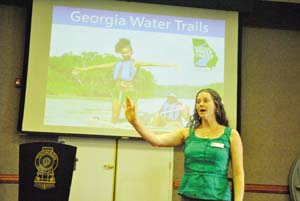 before Dec 31st the amount willl be matched $ for $ by a generous donor!

If you find News Stream and other information and services provided by Georgia River Network useful, we would appreciate your financial support.

Make a difference and JOIN TODAY.