Register Now: Weekend for Rivers 2013
Wild & Scenic Film Festival - SOLD OUT
Paddle Georgia -SOLD OUT
Paddle Challenges - 2012 and 2013
GRN Photo Contest
4 Seasons Paddles - Save the Date
GRN Internships Available
Water Wire Blog Post
Like Us on Facebook
1% for the Planet
Get GRN News in our RSS Feed
Monthly Giving for Georgia Rivers
---
Register Now: Weekend for Rivers


It's time to secure your place at Weekend for Rivers, GRN's Annual Conference and River Celebration! This year's 2-day storytelling, partying and paddling event will take place April 6-7 at the Chattahoochee Nature Center in Roswell, Georgia.
Weekend for Rivers gives us all a chance each year to get together and celebrate Georgia's unique, beautiful rivers as a community of aficionados and advocates. Saturday, April 6th will be a day of inspiration, education and connections with folks who are as passionate about Georgia's rivers as you are. The day will include a series of short presentations and interactive forums that will paint a broad picture of the state of Georgia's rivers and the people who work every day to protect and honor them, and this year we're including a track focused on river issues and policies as well.
And to top off a day of inspiring presentations, join us for our annual River Celebration Party—you can come whether or not you can attend the rest of the weekend! That night, there will be an opportunity to camp at the Chattahoochee Nature Center, wake up the next morning and paddle a stretch of the beautiful Chattahoochee River! So, put Weekend for Rivers on your calendar and register now at www.garivers.org!
Sponsors: Chattahoochee Nature Center, Patagonia, Stormwater Systems, Cedar Creek RV and Outdoor Center, Georgia Wildlife Federation, The Rain Barrel Depot, Upper Chattahoochee Riverkeeper, Bud & Mary Freeman, The Outside World, Broad River Watershed Association, Upper Oconee Watershed Network
---
SOLD OUT!: 6th Annual Wild & Scenic Film Festival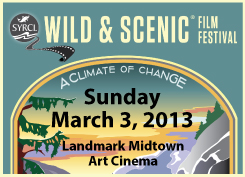 Sunday, March 3, 2012
Landmark Midtown Art Cinema

The Wild & Scenic Film Festival is the largest environmental film festival in North America, and 2013 will mark its sixth consecutive year in Atlanta. Each year, Chattahoochee Riverkeeper (CRK), Georgia River Network (GRN) and Georgia ForestWatch (GFW) partner to select the best of these award-winning environmental films and bring them to Atlanta in a two-and-a-half-hour program. The program (with a 15-minute intermission) offers a mix of films addressing environmental issues such as energy, food systems, biodiversity, climate change and the protection and restoration of wild lands and waters. And as a tradition and special treat, our guests can enjoy complimentary SweetWater brews (for patrons 21 and over carrying a valid ID).

Sponsors: Sweetwater Brewery, ClifBar, Mother Jones, Patagonia, Sierra Nevada Brewing Company, Turner Foundation, Jacoby Group, Arthur M Blank Foundation, Cadmus Construction, Fran & Steve O'Day, Bob Brooksher, Surfrider Foundation, Gary Gaines, and Mountain High Outfitters.

Information about the festival can be found at http://chattahoochee.org/wild-and-scenic-film-festival.php.
---
Paddle GA 2013 on the Flint River - SOLD OUT in 24 Hours!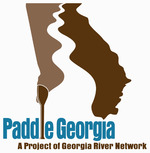 Paddle Georgia 2013 will take place June 15-21 on 106 miles of the Lower Flint River from Warwick to Bainbridge. Spaces for thru paddlers sold out in a record 24 hours! Participation in Paddle Georgia Lite (June 15-16) will be by invitation only. Request an invitation by April 1 at http://paddleliterequest.eventbrite.com/# . The trip features daily paddling trips averaging 15 miles; nightly camping with meals, games, entertainment and educational programs; tours of historic sites, industrial facilities and more; chemical and biological water monitoring opportunities; companionship and camaraderie with hundreds of fellow paddlers; and is a fundraiser for Georgia River Network and Flint Riverkeeper. Read Joe Cook's blog post on scouting the Flint.
Thanks to our Paddle Georgia Sponsors to Date:
Georgia Power; Hennessy Land Rover Centres; Patagonia; Oglethorpe Power Corporation; StreamTechs ; Cedar Creek RV and Outdoor Center; Cellairis ; Len Foote Hike Inn; Chambliss, Sheppard, Roland & Baxter LLP; China Clay Producers Association; Sea to Summit; The Outside World

Paddle Georgia 2013 Partners
Georgia Canoe Association, Flint Riverkeeper, Georgia Adopt–A – Stream, Project WET
---
Paddle Challenges 2012 and 2013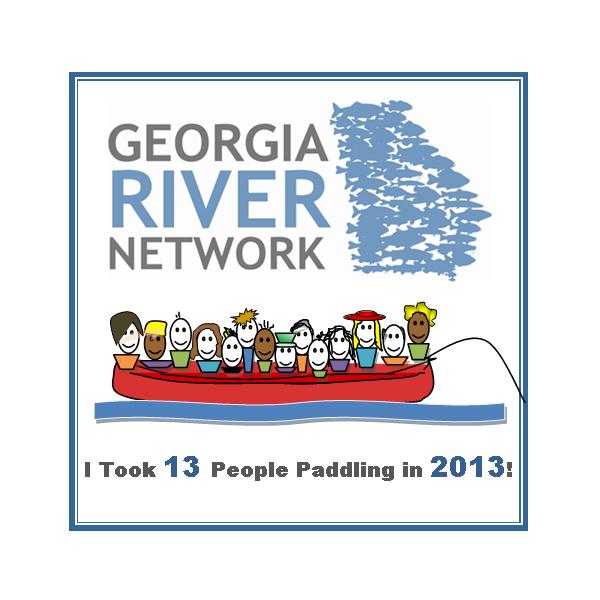 Every year Georgia River Network devises a new challenge, and 2012 was the year to paddle 12 different Georgia rivers! Over 60 people signed up. Congratulations to the individuals who completed the challenge! Visit www.garivers.org to see the rivers they paddled as well as their stories, blogs and photos. In 2013, Georgia River Network is encouraging river lovers to celebrate Georgia's rivers – from wild places to urban waterways - by taking 13 people paddling in 2013 who might not otherwise go on their own.

Click here to learn more about the Paddle Challenges.
---
GRN Photo Contest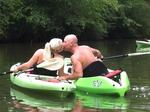 Each month we will have a different theme and invite you to send us a photo that you think best represents the topic of the month. The March photo contest theme is "Photo of a river problem that needs to be fixed". Click here to learn more and submit your photos. Or, click here to visit a slideshow of the February entries on our home page.
---
4 Seasons Paddles - Save the Date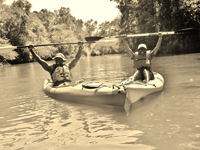 Join GRN for our 4 Season's Hidden Gems Paddling Events. Four different occasions to discover some of the hidden gems on Georgia's waterways. Each paddle will include lunch and presentations along the route, ranging from natural history and water quality testing to river clean-up training and kayak fishing. The location of these hidden gems will be unveiled soon, but here are some dates to pencil into your calendar:

May 18: Chattahoochee Watershed with West Atlanta Watershed Alliance, Keeping it Wild & Chattahoochee Riverkeeper
August 4: Etowah River Paddle and Etowah River User's Guide Book Launch Party with Coosa River Basin Initiative, Upper Etowah River Alliance, and Cherokee Historical Society
Sept. 7: Central Savannah Watershed Paddle with Georgia Kayak Fishing-Paddle 4 Tomorrow & Savannah Riverkeeper
Nov. 16: Altamaha River Watershed Paddle with Off Grid Expeditions, Rivers Alive & Altamaha Riverkeeper
Mark your calendars and stay tuned for more details.
---
GRN Internships Available

GRN has internships available. Click here for details on the interships.
---
GA Water Wire Blog Post - Dam Safety Reveals Water Supply Opportunity

By Chris Manganiello (PhD), GRN Policy Director
An outstanding investigative spread in the Macon Telegraph puts a spotlight on dam safety, state regulation, community awareness of the risks, and the life-cycle of earthen dams. But the story also reveals an opportunity for those interested in the future of Georgia's water supply.
Click here to read the water wire post.
---
"Like" Us on Facebook



Find out about river events, learn cool facts and enjoy photos. "Like" our fan page on facebook at https://www.facebook.com/#!/georgiarivernetwork
---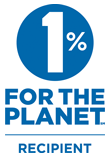 Georgia River Network is a 1% for the Planet non-profit partner. Over 1200 companies are giving 1% of their profits to organizations in the network that are committed to creating a healthy planet. Learn more at www.onepercentfortheplanet.org.
---
Get GRN News in Our RSS Feed

Not on Facebook? Want to see what is going on each day in the world of Georgia rivers? Go here: http://garivernews.wordpress.com/. Click on the "follow" button in the bottom right corner, enter your email address, and our daily news will be delivered to your inbox.
---
Monthly Giving for Georgia's Rivers

Planning for 2013? As you plan for the new year, consider a monthly donation to GRN and become a Partner for Georgia's Rivers. Automatic payments help you and us be more sustainable and efficient by using less time, paper, and resources. You save time and trouble while supporting efforts to protect and enjoy rivers all year long. A $20 monthly donation enables us to produce the Confluence newsletter to keep members like you informed about our work.

Go to www.garivers.org and click on the red donate button in the top right corner. Fill out the form as always and under donation frequency chose "monthly." Thanks for your ongoing support and your commitment to protecting Georgia's Rivers!