Read the Full Spring Issue of our Confluence Newsletter
Weekend for Rivers 2013: New Attendance Record
GRN River Celebration Award Winners
Legislative Wrap Up
GA Water Trails Featured on GRN Water Trails Website
New Giving Challenge
Book Launch: Etowah River Users' Guide
Remembering Parrie Pinyan
Wish List
Flint River Named Among America's Most Endangered
Paddle Georgia 2013
Take the 2013 Paddle Challenge
GRN Photo Contest
4 Seasons Paddles - Register Now
Get GRN News in our RSS Feed
---
Read the Full Spring Issue of our Confluence Newsletter
Click here to view the print edition of the Spring Issue of Confluence
---
Weekend for Rivers: New Attendance Record


Weekend for Rivers, GRN's annual conference and river celebration, was held April 6-7 at the Chattahoochee Nature Center in Roswell. 170 people—a new attendance record! - joined us for a weekend of storytelling, partying and paddling the gorgeous Chattahoochee. If you weren't able to attend Weekend for Rivers 2013, save the date for next year: April 5-6! Read the full story by clicking here.
---
GRN River Celebration Award Winners

On April 6, 2013, Georgia River Network held the 9th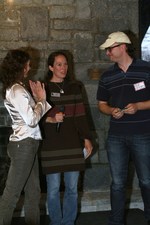 annual River Celebration Awards to recognize the successes and dedicated efforts of river advocates in Georgia. Honorees received awards in a special ceremony as part of the 2013 Weekend for Rivers – Georgia River Network's annual conference.

Winners include:
South River Watershed Alliance, Decatur, GA – Watershed Group of the Year
Richard Milligan, Athens, GA – Volunteer of the Year
Keith Parsons, Atlanta, GA – River Conservationist Award
Jerry McCollum, Madison, GA – River Conservationist Award

Visit our website at http://www.garivers.org/events/river-celebration-awards.html?id=141 for full details.
---
Legislative Wrap Up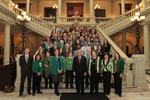 The 2013 General Assembly came to a close on March 28. It was a pretty good year for Georgia's environment and natural resources under the Gold Dome. Georgia River Network, alongside our partners in the Georgia Water Coalition, worked on a number of priority legislative issues with great success. April Ingle and Chris Manganiello spent many hours in the Capitol working with Representatives and Senators on bills that were important to the health of our rivers. Since 2013 was the first year in a two-year legislative cycle, there are also a handful of bills that we continue to track and expect to remerge next January. Click here to read the full story.
---
Georgia Water Trails Featured On GRN Water Trails Website

Georgia River Network's Water Trails Website serves as a clearinghouse for all of the developing and established water trails throughout the state. Two successful water trails that are featured on the website include the Etowah River Water Trail and the Georgia Coast Saltwater Paddling Trail. Read the full story in the current edition of Confluence or go straight to the water trails website.

---
A New Giving Challenge for Georgia's Rivers

Georgia River Network has some very exciting news. After our extremely successful $1,000 donor-match challenge last year (which raised over $20,000 for river protection) and upon hearing GRN's ambitious goals for 2013, our anonymous donors have offered another challenge. They have put forward an opportunity for Georgia River Network to earn an additional $5,000 but this time they are going to match gifts of $500 or more from donors who have not made a one-time $500 gift to GRN before. To accept this challenge, simply go to our website (www.garivers.org) and click on the red "Donate Now" button or mail a check to our office at 126 South Milledge Ave., Suite E3, Athens, GA 30605.


---
Join GRN for the Etowah River User's Guide Book Launch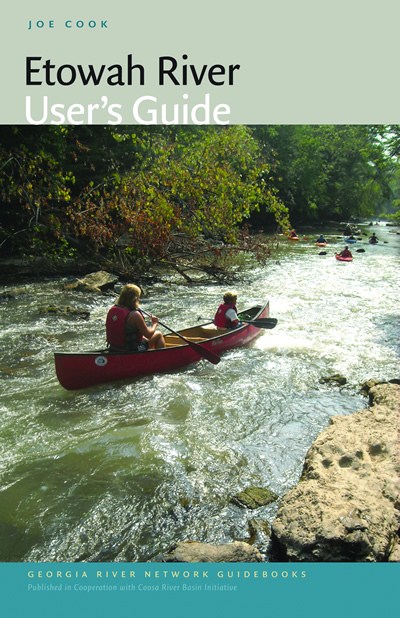 Join GRN and CRBI for the Etowah River User's Guide book launch event at the Decatur Arts Festival. The Georgia Center for the Book will host a book launch event for our new Etowah River User's Guide book on May 21st at 7:15pm in the Decatur Library Auditorium, as part of the Decatur Arts Festival. The event will feature a presentation by the Guide's author, Joe Cook, a book signing, and the new guide book will be available for sale.

Joe Cook is the author of our Georgia River Network Guidebook series published by the UGA Press, is coordinator of Georgia River Network's Paddle Georgia Event, and the executive director of the Coosa River Basin Initiative. Our new book, "Etowah River User's Guide," published in cooperation with Coosa River Basin Initiative, is an appealing and handy look at the biologically diverse and beautiful Etowah River in North Georgia. Printed on waterproof paper by the University of Georgia Press, the book offers a fascinating history of the area and information valuable for novice or experienced paddlers as well as fishermen. It also will help explorers understand the threats facing the river and what steps can be taken to protect it for future generations. We'll have copies of the book available for sale and signing.

You can find more information at Georgia Center for the Book website.
---
Remembering Parrie Pinyan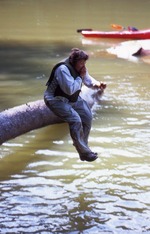 Parrie Pinyan, a dear member of our Paddle Georgia family - who participated in every Paddle Georgia adventure - and a generous supporter of Georgia River Network, passed away in April. She will be greatly missed and always fondly remembered.


---
Wish List

GRN is looking for the following new or gently used items for our office: a picnic table or concrete outdoor patio set, a good quality digital camera, tablecloths, coffee carafe, and a large capacity coffee brewer for events. Email info@garivers.org or call 706-549-4508 if you would like to donate any of these items.
---
Flint River Named Among America's Most Endangered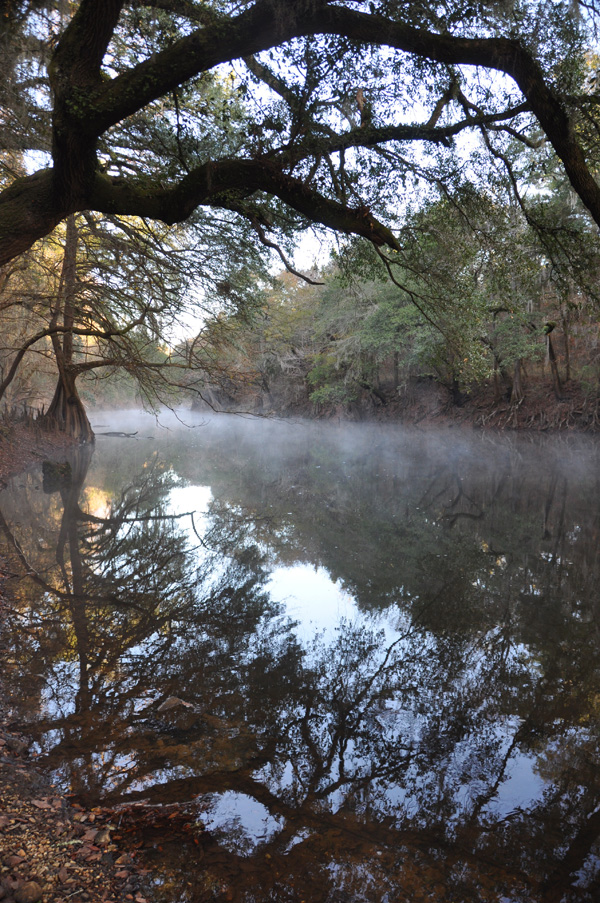 American Rivers named the Flint River among America's Most Endangered Rivers® of 2013. The Flint River is threatened by declining river flows and outdated water management that is drying up the river system. There are insufficient management policies to keep healthy flows running in the river. As a result, river flows have declined, and some major tributary streams now run dry even in non-drought years. The Flint drainage shelters a great variety of native fish as well as five federally protected mussel species, all of which will be negatively impacted by the persistence of diminished flows. In addition, low flows drastically reduce the availability of recreational opportunities on the Flint River, and consequently pose a threat to local tourism-dependent economic activity. Partners called on the state of Georgia to protect the Flint properly during drought to safeguard the river's health. American Rivers and Flint Riverkeeper have just completed an assessment of low-flow problems in the upper portion of the Flint River basin, pointing the way toward solutions for that part of the river system. Learn more or view the report at www.americanrivers.org.

The image above is a photo by GRN Board Member, Dorinda Dallmeyer. This photo of Ichauway Notchaway Creek won EarthShare Georgia's 20th Anniversary Photo Contest.
---
Paddle GA 2013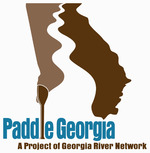 Paddle Georgia 2013 will take place June 15-21 on 106 miles of the Lower Flint River from Warwick to Bainbridge. Spaces for thru paddlers sold out in a record 24 hours! If you can't make Paddle Georgia this year, check out our one day Hidden Gems Paddles or join us for a virtual journey of the trip on our website at http://www.garivers.org/paddle_georgia/pgjourney.html
Thanks to our Paddle Georgia Sponsors to Date:
Georgia Power; Hennessy Land Rover Centres; Patagonia; Oglethorpe Power Corporation; StreamTechs ; Stack and Associates; Cedar Creek RV and Outdoor Center; Cellairis; Len Foote Hike Inn; Chambliss, Sheppard, Roland & Baxter LLP; China Clay Producers Association; Sea to Summit; The Outside World; Carrier Transicold

Paddle Georgia 2013 Partners: Georgia Canoe Association, Flint Riverkeeper, Georgia Adopt–A – Stream, Project WET
---
Paddle Challenge 2013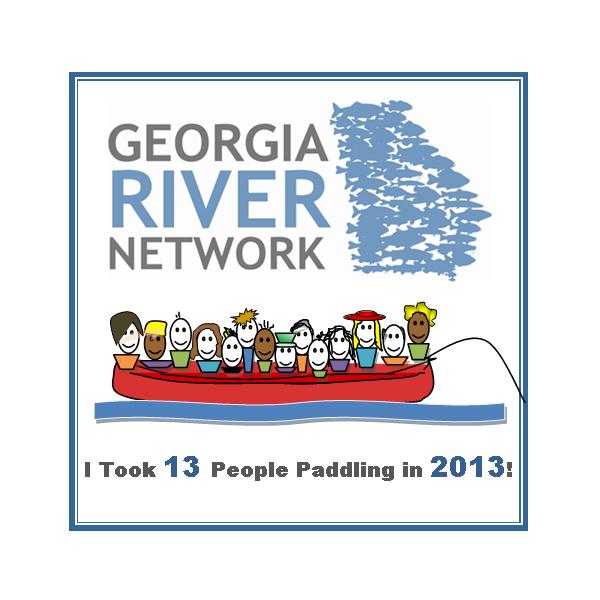 In 2013, Georgia River Network is encouraging river lovers to celebrate Georgia's rivers – from wild places to urban waterways - by taking 13 people paddling in 2013 who might not otherwise go on their own.

Click here to learn more about the Paddle Challenges.

---
GRN Photo Contest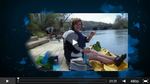 Each month we will have a different theme and invite you to send us a photo that you think best represents the topic of the month. The May photo contest theme is "Creative Ways to Conserve Water/ How Do You Conserve Water?" Click here to learn more and submit your photos. Or, click here to visit a slideshow of the April entries and winner.
---
4 Seasons Hidden Gems Paddles - Register TODAY!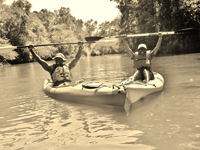 Join GRN for our 4 Season's Hidden Gems Paddling Events. Four different occasions to discover some of the hidden gems on Georgia's waterways. Each paddle will include presentations along the route, ranging from natural history and water quality testing to river clean-up training and kayak fishing. Find details and register at www.garivers.org.

May 18: Chattahoochee Watershed with West Atlanta Watershed Alliance, Keeping it Wild & Chattahoochee Riverkeeper
August 4: Etowah River Paddle and Etowah River User's Guide Book Launch Party with Coosa River Basin Initiative, Upper Etowah River Alliance, and Cherokee Historical Society
Sept. 7: Central Savannah Watershed Paddle with Georgia Kayak Fishing-Paddle 4 Tomorrow & Savannah Riverkeeper
Nov. 16: Altamaha River Watershed Paddle with Off Grid Expeditions, Rivers Alive & Altamaha Riverkeeper
---
Get GRN News in Our RSS Feed

Not on Facebook? Want to see what is going on each day in the world of Georgia rivers? Go here: http://garivernews.wordpress.com/. Click on the "follow" button in the bottom right corner, enter your email address, and our daily news will be delivered to your inbox.
---