View Our 2011 Annual Report Video Online
GRN Weekend for Rivers a Success
River Celebration Award Winners
Auction for Paddle Georgia Spaces and Cistern
The Most Effective Approach To Georgia's Water Problems?
Group Spotlight: South River Rising
Discover Georgia's Rivers - Paddle 12 Rivers in 2012 and Read the Stories
Get GRN News in our RSS Feed
Become A River Partner
---
View Our 2011 Annual Report Video Online

Check out our 2011 Annual Report. Thanks to all of you - we have a lot to celebrate!
http://www.youtube.com/watch?v=7nZBF4UYKq4&feature=colike
---
GRN Weeknd for Rivers A Success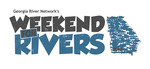 Over 130 people came out to celebrate rivers at GRN's Weekend for Rivers March 31-April 1 at the Chattahoochee Nature Center in Roswell. We had a great time hearing stories from people all over Georgia about how they protect, enjoy and honor rivers, plus partying and paddling! We'll be posting photos and video of the weekend in the coming days on Facebook page. Feel free to share your photos and videos with us too.

A Special Thanks to Our Sponsors
Patagonia , Stormwater Systems , The Rainbarrel Depot , Coca-Cola Refreshments, Upper Chattahoochee Riverkeeper, Cedar Creek RV and Outdoor Center, The Outside World, Sweetwater Brewing, American Rivers, Coosa River Basin Initiative, High Country, Flint Riverkeeper, GreenLaw, Café Campesino, Southern Environmental Law Center, Broad River Watershed Association, Ogeechee Riverkeeper, Upper Oconee Watershed Network, Georgia Lakes Society
---
River Celebration Award Winners
Georgia River Network held the 8th annual River Celebration Awards to recognize the successes and dedicated efforts of river advocates in Georgia. Honorees received awards in a special ceremony as part of the 2012 Weekend for Rivers – Georgia River Network's annual conference.

Winners of the 2012 River Celebration Awards:
• Ogeechee Riverkeeper, Statesboro, GA – Watershed Group of the Year;
• Poni Shannon, Greensboro, GA – Volunteer of the Year; and
• Tara Muenz and Allison Hughes, Atlanta, GA – River Conservationists of the Year

To read more about the winners, visit http://www.garivers.org/events/river-celebration-awards/141.html
---
Auction for Paddle Georgia Spaces and Cistern

Know someone who missed the boat on Paddle Georgia 2012? We are auctioning off 4 spots on Paddle Georgia 2012! Paddle Georgia 2012 sold out in a record 16 days this year, but that doesn't mean you don't still have a shot at attending. To raise much needed funds for Georgia River Network and our work to protect Georgia's waterways, we are auctioning off 4 coveted spots on the sold-out trip. To bid on one - or all - of the spots, go to www.32auctions.com/GRNauction2012. The auction will open at 8am Monday 4/9 and go until 9pm Sunday 4/15. We are also auctioning off a 1000 gallon cistern, donated by Stormwater Systems. Spread the word to your friends TODAY!
---
The Most Effective Approach to Georgia's Water Problems?

As we start a new year, it's worth putting a critical new policy program – the Governor's Water Supply Program – under the spotlight. The state intends to distribute $300 million over the next four years for new water ventures. Full implementation however, will take decades given the nature of eligible projects. And the environmental and financial outcomes, particularly for schemes that may never actually get finished, will be with tax payers and communities for the long haul. Click here to read the full article on page 6 of our newsletter.
---
Group Spotlight: South River Rising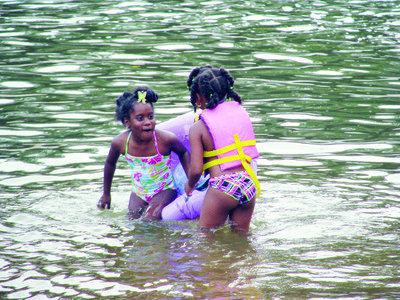 South River Watershed Alliance (SRWA) is "Leading the Way to Restore South River," a commitment that has also become the organization's motto. The South River forms the southern boundary of DeKalb County in metro Atlanta. From here, it flows southeast to the Ocmulgee and Altamaha rivers, respectively, and finally to the Atlantic Ocean. First and foremost, restoration of South River depends on broad-based community education and involvement. SRWA's vision for restoring South River is reflected in South River 2020, an eight and a half year plan to build community efficacy and sustained community involvement in support of the river. Read the full story on page 6 of our newsletter.
---
Discover Georgia's Rivers - Paddle 12 Rivers in 2012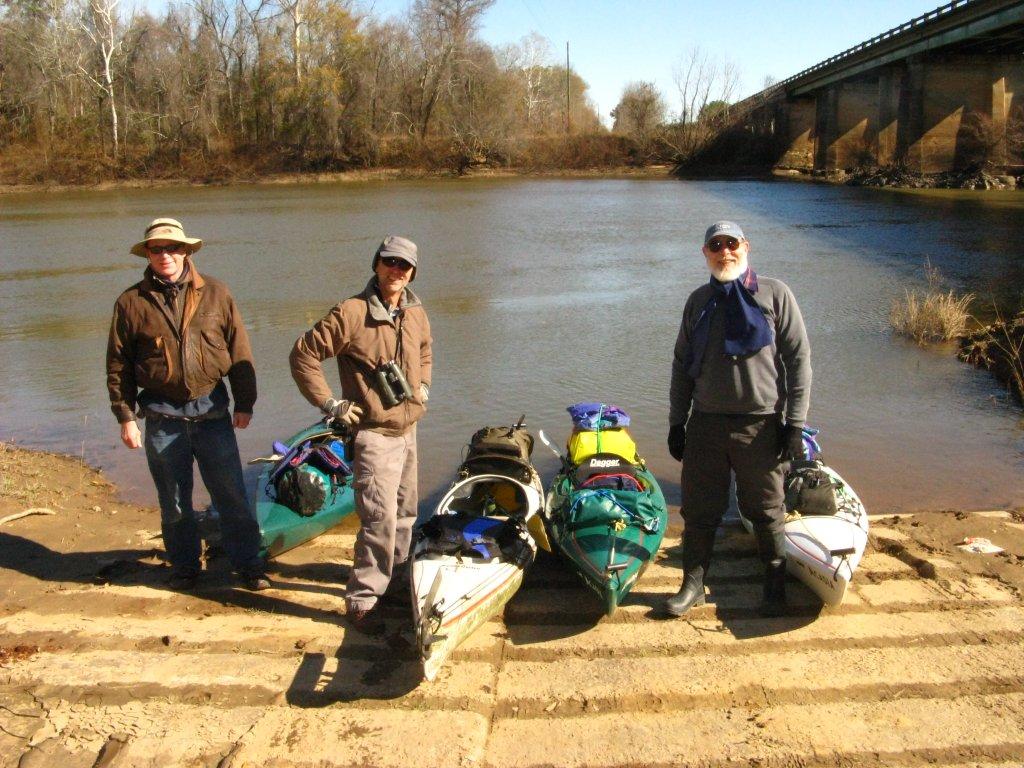 Georgia River Network is encouraging river lovers to celebrate Georgia's rivers – from wild places to urban waterways – by paddling 12 rivers in 2012. Set your New Year's resolution to get outside, get active and get to know your home state. Georgia's rivers offer a variety of experiences including family friendly afternoon paddles, riverside hikes, and exciting whitewater and blackwater experiences.Use the Georgia Water Trails Website to identify water trails to paddle, locate outfitters, find organized paddling trips or plan your own trip. Learn more at http://garivers.org/gwtc/.

We are posting stories from paddlers such as the one that goes with this photo of Roger Nielsen, Steve Craven, Brown Widener and Gary Crider on their Oconee Expedition
at http://garivers.org/gwtc/component/content/article/185.html
---
Get GRN News in Our RSS Feed

Not on Facebook? Want to see what is going on each day in the world of Georgia rivers? Subscribe to our RSS feed and get information about news and events delivered to your RSS reader. Sounds interesting but you have no idea what an RSS reader is? Chances are you already have a way to accept news feeds in your internet browser or in your email program (such as in Outlook). Search help to find out about feeds on your particular set up or check out one of the many free readers online.
---
Become a Partner for Georgia's Rivers

Make a plan today to preserve Georgia's rivers in 2012.
Consider making a commitment every month to support Georgia's rivers. It is easy and it only takes a small amount each month to make a difference. A $15 monthly gift goes a long way to help us reach our vision of rivers that are safe for drinking, swimming, fishing and boating. Start your monthly gift today by clicking this link.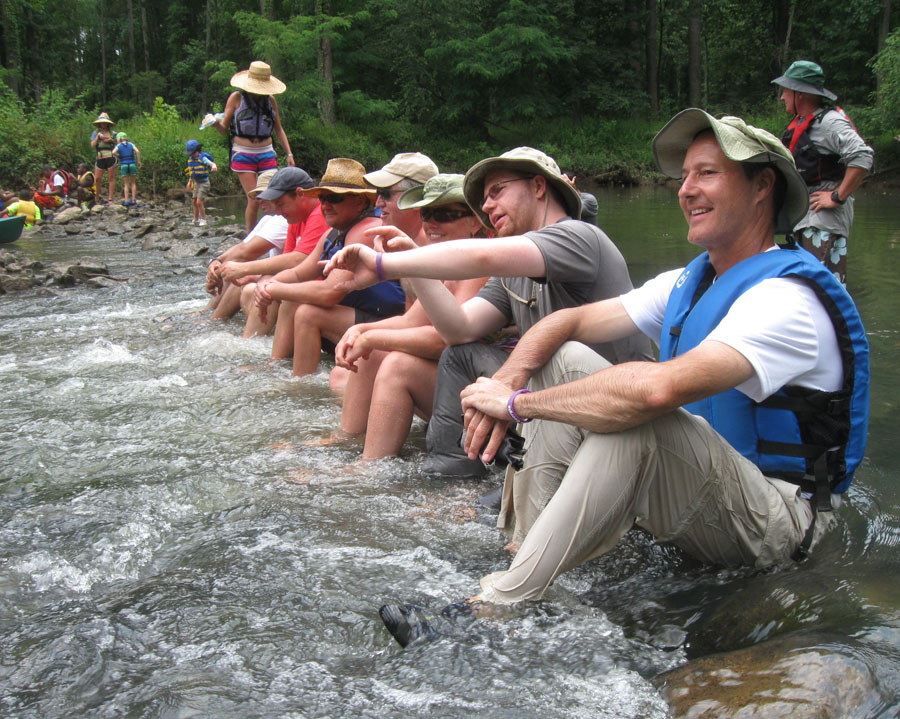 Benefits of Monthly Giving Include…
• You save time and money by not having to write a check and mail it in.
• You have a record of your gift each month on your credit card or bank statement.
• You decide how much to give.
• You decide when to raise, lower or stop your gifts.
• You and GRN use less paper.
• You have a direct impact on the protection of our rivers each month.
If you have any questions about the Monthly Giving Program at GRN, contact Davin Welter at 706-549-4508 or davin@garivers.org.

---