Nonprofit Resources
Georgia River Network has been assisting communities in water trail development
Excerpted from Albany Herald, By Staff Reports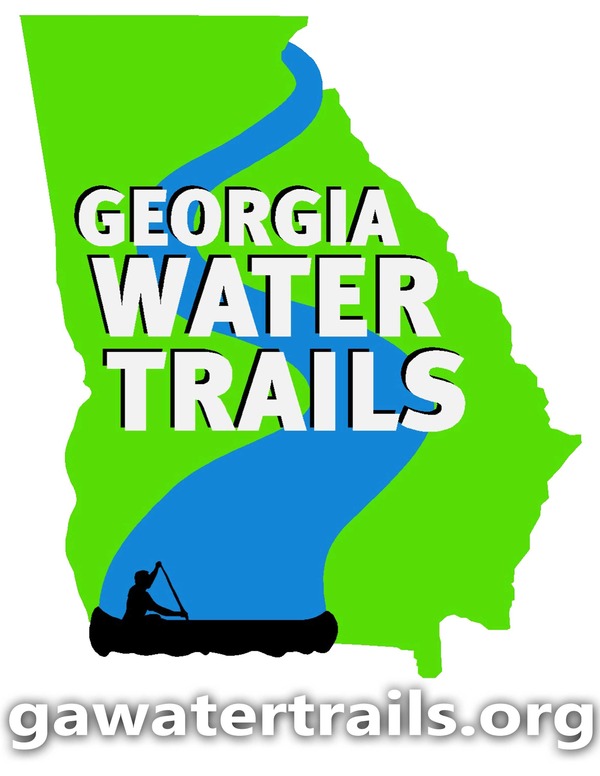 ATLANTA — House Resolution 281, which was assigned to the Natural Resources & Environment Committee and is a resolution of support recognizing and encouraging the proliferation and use of water trails in Georgia, passed a committee vote unanimously last week.
HR 281 also "recognizes Georgia River Network and their water trail partners for their dedicated public service to the State of Georgia and encourages the exploration of existing water trails and the development of future water trails around the state."
A water trail is similar to a hiking trail but on a waterway with safe public access points, information kiosks and signage, and family friendly amenities such as picnic areas and facilities along the route.

Georgia River Network, a statewide nonprofit organization, requires that a water trail fulfill six criteria to be considered "established" and part of the Georgia Water Trails Network. There are currently 15 established and 17 developing water trails in Georgia.
"Water trails have many benefits for relatively little investment, and they can help diversify local economies," said Gwyneth Moody, Georgia River Network's director of Programs & Outreach, in a statement.

Georgia River Network has been assisting communities throughout the state in the development of water trails as a way to boost economic development, bring in tourism and increase recreational opportunities.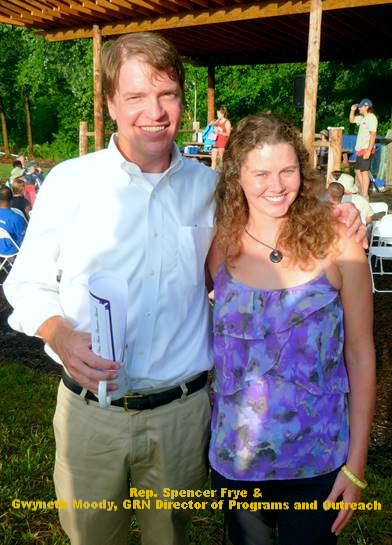 "Georgia River Network's Water Trails Technical Assistance Program helps communities form comprehensive water trail stakeholder partnerships as well as providing them with guidance and resources to begin developing a sustainable water trail." said Moody. "It's a win-win for everyone — and most importantly our rivers, as water trails are an effective way to introduce people to river issues and to engage them in the protection of their local waterways."

Establishing water trails and the creation of new opportunities for public enjoyment of state waters is also supported by the Georgia Water Coalition, an alliance of 230 organizations committed to ensuring that water is managed fairly for all Georgians and protected for future generations.

The group said in its 2017 biennial report: "All Georgians and visitors to the state should have opportunities to enjoy recreation on Georgia's waters. One way to improve the public's access to and enjoyment of state waters is to establish and fund a statewide water trail system. Water trails provide extremely cost-effective recreation opportunities and are dynamic creators of tourism and economic development in rural areas. Users of trails often become dedicated advocates for rivers."

Find the full article HERE. Visit Georgia River Network Water Trails Website for more information on water trail development!
---
2017 GWC Legislative Session Update
*GWC Priority Issues*
Ensuring Safe, Secure Disposal and Storage of Coal Ash Wastes
The Legislative Session resumed Monday, March 13, 2017. The 2017 legislative session will end March 30.
This year three bills were introduced to address the coal pollution in Georgia communities. Two of those bills (HB 388 and HB 387) were discussed last in week in the committee for Natural Resources. These bills are sponsored by Representative Jeff Jones, who has offered amended versions that would require companies to notify property owners when waste is dumped into their landfills or streams.

Committee Chairwoman Rep Lynn Smith set up an "ad hoc coal ash task force" with several legislators assigned to it. Legislators on the committee include: Reps. Buddy Harden, R-Cordele; Chad Nimmer, R-Blackshear; and Chuck Williams, R-Watkinsville.

Senate Bill 165 addresses solid waste management and seeks to impose liability. SB 165 was introduced by Senator William Ligon, but has not received a committee hearing with the Senate Natural Resources Committee.
GWC has created resources for you to learn more about this issue.
Georgia Water Coalition supports SB 165, HB 387 and HB 388.
Both House Bills have stalled in the House of Natural Resources and Environment Committee. GWC wants to move these bills out of the House committee and to the House floor for a vote today.

What You Can Do:
Buffers for State Waters Delayed
HR 362 and SR 152 establish a Joint Study Committee on Stream Buffers. The House and Senate Natural Resources and Environment Committees are using the Joint Study Committee as a delaying tactic, and to avoid the Erosion and Sedimentation Control Act fix the GWC has been working on for two years.

The problem: buffers have been studied in Georgia for decades, and there is already "sound science" that proves bigger and wider buffers are necessary for better water quality and fish and wildlife.
As a practical matter, GWC supports a study committee because hopefully it can resolve one specific thing: how to measure a buffer in the absence of "wrested vegetation." That must be a driving question before the General Assembly in 2018.
HR 362 passed the House and SR 152 passed the Senate. Each resolution must now be adopted by the other chamber before the study committee will be established.

What You Can Do:
*Other Issues the GWC is Tracking:*

House Bill 271 – Changing the Shore Protection Act to the Shore Destruction Act
Thanks to your calls and emails, the House amended HB 271. However, the bill still has significantly flawed language that puts coastal property and public land along the coast at risk. The bill, which now sits in the Senate, would allow homes to be built only 25 feet from the ordinary high water mark along the coast's most rapidly eroding shores. Currently, the provisions are more restrictive for state-owned property.

What You Can Do:
*GWC Announcements*

Georgians for Trust Fund Honesty
The rally and building of the "Scrapitol" last week received good press coverage. A resolution (HR 158) was introduced earlier this session to create a constitutional amendment allowing legislators to "dedicate" fees collected for programs like the Hazardous Waste and Solid Waste Trust Funds and finally end the annual legislative looting of these and other programs. The resolution currently resides in House Rules committee.

How you can Help:
Please share some of the coverage of the rally last week with your Representative and urge them to support HR 158.
---
Capitol Conservation Day 2017 - First Time Attendee Tonya Bechtler Reflects
Tonya Bechtler, with Yellow River Water Trail, attended Capitol Conservation Day for the first time this year and gave us some insight on her experience.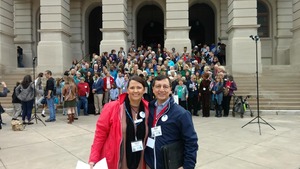 "Mark Wilson and I attended our very first Capitol Conservation Day this Legislative Session.
Thank you Georgia Water Coalition, Georgia River Network and ALL the partners for a wonderful introduction to policy making at the State Capitol -WOW!

In 2015, our volunteers with the Yellow River Water Trail discovered Newton County was in the process of leasing our County owned landfill to a 3rd party for VERTICAL expansion.

Unfortunately the Newton County leaking landfill (under a 2012 Environmental Protection Division Corrective Action Plan for groundwater contamination from UNLINED trash cells) is located directly on the Yellow River and the elevation of the proposed "trash mountain" could reach up to 14 stories high from our kayak view. Overwhelmed with "how to protect" our community and river from contamination, we began with the front line defense of lobbying our County Commissioners.



But

protection

is

also

dependent

on

adequate

laws

on

a

National

a

nd State level. Attending Capitol Conservation Day at the State Capitol was an eye opener. We were debriefed on pending laws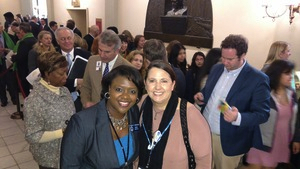 that are crucial and given instructions on reaching our local representatives to solicit their help. HOW EXCITING! It is not as difficult as it seemed. I was able to meet with my local representatives and have facetime for direct discussions about pending laws that really matter.
Thank you everyone who makes this happen every February during the Georgia Assembly."
~Tonya Bechtler
---
New Satilla Riverkeeper has Long Loved the Georgia Coast
Excerpted from GoldenIsles.news

The Satilla River has a new steward, but Laura Early is no stranger to the valuable ecosystem that empties into the St. Andrews Sound below Jekyll Island.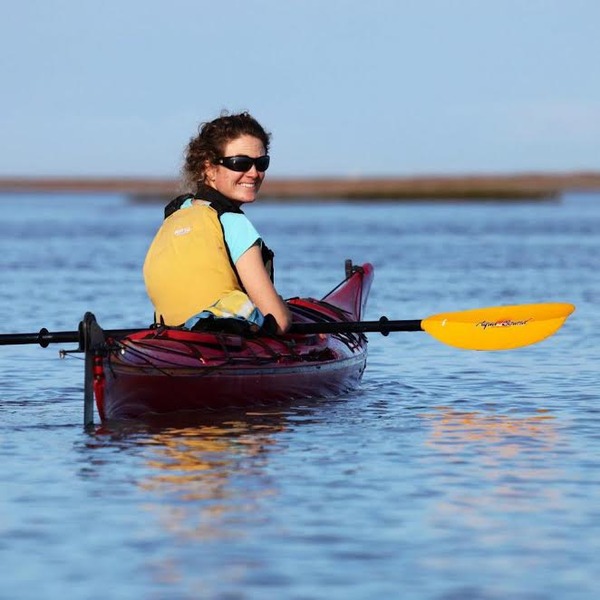 Early was hired as the new Satilla Riverkeeper this week and will assume that role in February, bringing with her extensive years of research and safeguarding of Coastal Georgia's natural environment. Early will replace Ashby Nix Worley, the river's present keeper.

The Satilla River begins in Ben Hill County in south/central Georgia, flowing 235 miles southeast to the St. Andrews Sound on the Atlantic Ocean between Glynn and Camden counties. Within its upland and coastal plain habitats, the Satilla's drainage basin spans nearly 4,000 square miles. The Satilla Riverkeeper advocates for the protection of the river's ecosystem, which includes such rare and endangered wildlife as the Swallow-tailed kite, the gopher tortoise, the indigo snake, the redbreast sunfish, the southern leopard frog and the wood stork.

For the full article click HERE!
---
Calling Young Artists: State Fish Art Contest Accepting Entries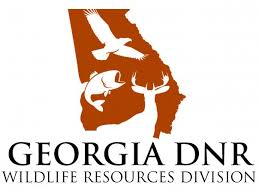 Be sure to encourage your young artist(s) to enter the 18th annual Wildlife Forever State-Fish Art contest. This contest is open to kids in Grades K-12 but the deadline for entries is March 31st – so, don't wait too long!

Students across the United States and internationally have the opp

ortunity to win prizes and recognition while learning about state-fish species, beh

aviors, aquatic habitat

s, and conservation. Using art, the State-Fish Art Contest ignites children's imagination while teaching them about fish and fishing.
MORE INFORMATION
---
Reduce Nuisance Canada Geese Problems this Summer by Taking Action Now

The Canada goose is an adaptable bird and can live in a variety of locations, including open farmland and rural reservoirs to suburban neighborhood ponds, office complexes, parks and other developed areas.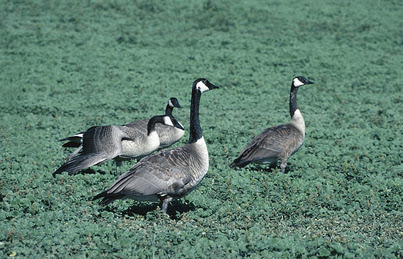 According to the Georgia Department of Natural Resources' Wildlife Resources Division, any increase in the goose population, especially in urban areas,typically brings an increase in nuisance complaints.

Find out what you can do today, to help reduce issues this summer.
MORE INFORMATION:
---
Georgia Trail Enthusiasts will Flock to Columbus for Annual Spring Summit
Posted by Alva James-Johnson on March 3, 2017
Plans to create 60 miles of alternative transportation paths in Columbus have finally gained momentum.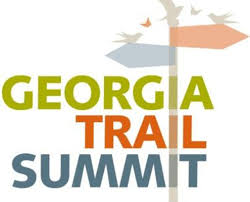 Now called the Dragonfly Network, half of the project is expected to be completed this summer, linking the Fall Line Trace to the Chattahoochee RiverWalk.

That's obviously a big deal to trail professionals and enthusiasts who will flock to the city this spring for the fourth annual Georgia Trail Summit. The event, which will be held April 20 to 22 at the Columbus Convention & Trade Center, is expected to draw about 300 people from across the state. It will be held in Columbus for the first time.

For more information and to register click HERE!
---
The Blue Carpet Premiere of the Ripple Effect Film Project will be held at The Morton Theater on March 25, 2017.
Film makers from around the state submitted short films that connect human behavior and the health of the world's
oceans.
This years ocean themed video content will start at 5 pm and following the film will be a short ceremony to celebrate the audience choice winners.

For more information click HERE.
To purchase tickets HERE.
---
Georgia River Network's Annual Weekend for Rivers Conference and River Celebration Awards Party will be held in conjunction with the Georgia Water Coalition's Spring Partner Meeting.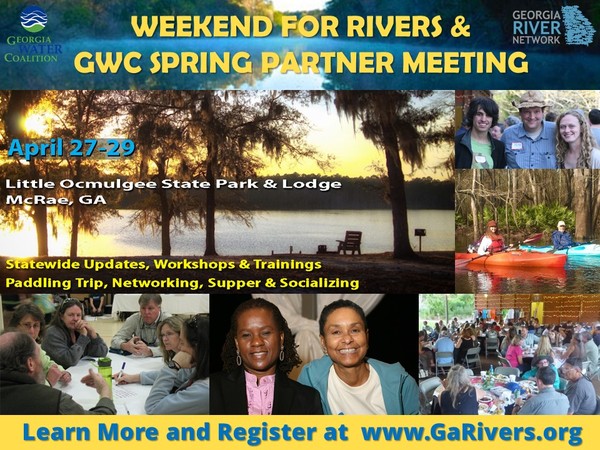 This will be a fun and informal gathering to celebrate rivers, network with river lovers, and dive deeper into the work of ensuring healthy rivers. There will be multiple training opportunities during this multi-day event. Come enjoy two days of learning and sharing with fellow water advocates. Engage in the river revelry and share your river revelations!
| | |
| --- | --- |
| | |
| | |
| | |
| | |
| | |
| | |
---
Little River Hidden Gem Paddle & Campout - Registration NOW OPEN!
Explore the Up-and-Coming GA Little River Water Trail - May 20-21
Paddle through the Clarks Hill Wildlife Management Area, enjoy rustic camping with family and friends, delicious meals from local businesses, and learn more about the native flora, fauna, and cultural history of the Little River.

Paddlers will enjoy live music, games, activities and enjoy a festive dinner, and roasting marshmallows around the campfire. Hot breakfast will be served Sunday morning followed by a leisurely paddle to the takeout.

Beginners are welcome and rental boats available upon request.
This will be a fun event for the whole family!

To learn more and register REGISTER HERE!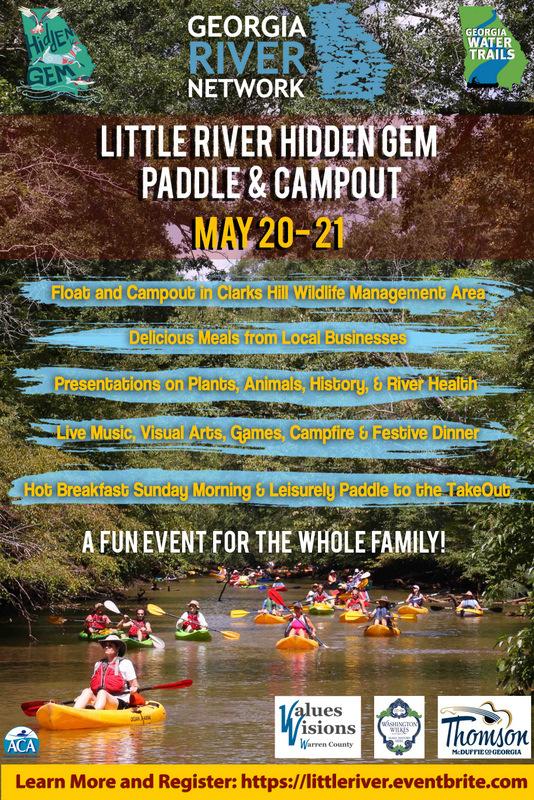 ---
Join GRN Down the Etowah - Paddle Georgia 2017!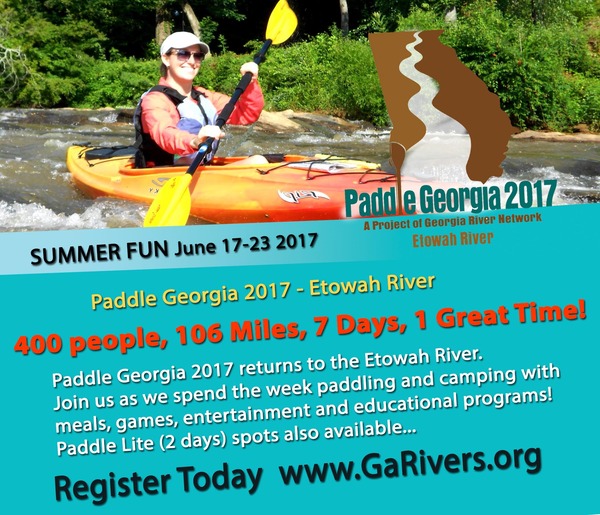 March 6, 2017 by garivernetworkRegistration for Paddle Georgia 2017 is still open!
Join Georgia River Network June 17th-23rd, 2017 on the Etowah River for 106 miles of paddling,
7 days of fun and ONE GREAT TIME!
Paddle Georgia Includes:
Daily paddling trips averaging 17 miles

Nightly camping with meals, games, entertainment and educational programs

Tours of historic sites, industrial facilities, and more

Chemical and biological water monitoring opportunities

Companionship and camaraderie with hundreds of fellow paddlers

Fundraiser for Georgia River Network, Coosa River Basin Initiative and Upper Etowah River Alliance!
Register and learn more HERE!
---
GRN Event Calendar 2017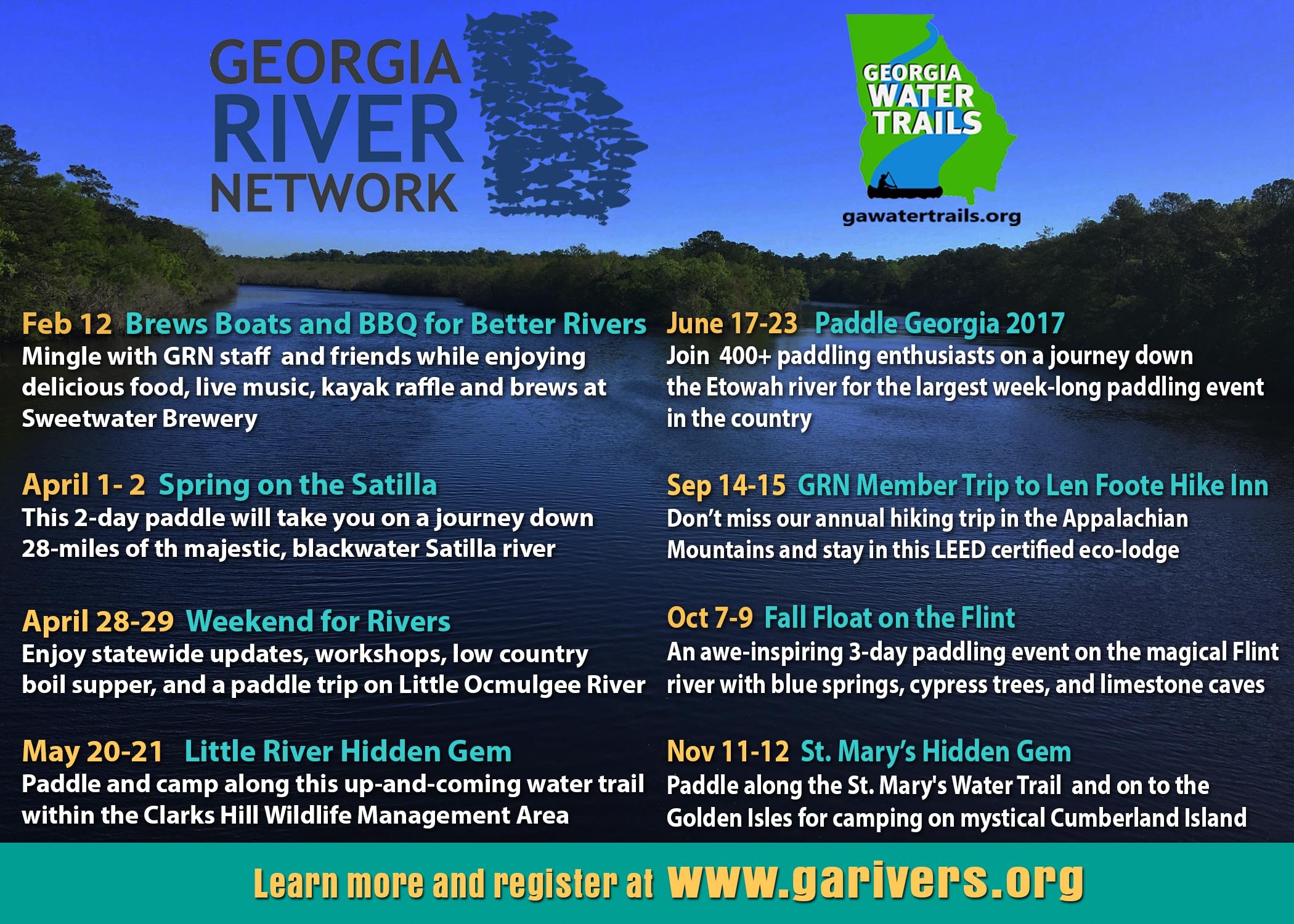 ---
Chattahoochee Riverkeeper Upcoming Events

March 18- Water Drop Dash 5k - Roswell, GA
The Water Drop Dash 5K is a fast, flat course along the banks of the beautiful Chattahoochee River in Roswell, Georgia.
For more information and registration click HERE!

April 1- West Point Lake Wildlife Cruise - LaGrange, GA
This year Chattahoochee Riverkeeper will be offering a new set of limited-availability hiking and exploring opportunities over the course of the spring, summer and fall so that we can enjoy the Chattahoochee River to its fullest.
For more information and registration click HERE!

April 8 - Sweep the Hooch
Sweep the Hooch is an annual day of service to the Chattahoochee River mobilizing volunteers on foot, in waders, or paddlers to remove trash at sites throughout the watershed. Sweep the Hooch brings people together to give back to the mighty river that gives us so much.

For more information and registration cick HERE!
---
Ogeechee Riverkeeper 2017 Paddle Schedule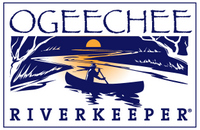 The first paddle is coming up on March 25 on the Canoochee River, and you can CLICK HERE to register.

For the full schedule of trips between March and October, visit their Paddle Trips page.
---
Savannah Riverkeeper - Roast on the River
March 25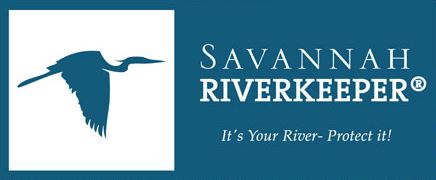 Join Savannah Riverkeeper for the 5th annual Roast on the River! Savannah River Keeper is holding this memorable event at their headquarters right on the river in Downtown Augusta, GA. There will be fresh Bluffton oysters, lowcountry boil, craft beer and amazing raffle items from local businesses.

Your paid ticket includes all the oysters and lowcountry boil you want, plus one beer or wine. Extra drink tickets will be available and all proceeds support their mission of protecting the Savannah River. There will also be a cornhole tournament for prizes with $10 entry per team, so grab your partner and get ready!
---
The North Face Explore Fund

The North Face Explore Fund provides grants to nonprofit organizations in the U.S. that provide their participants with meaningful outdoor experiences.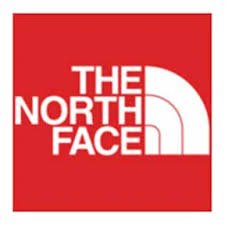 The Fund supports programs that take people on outdoor adventures with the goal of using time outside to promote positive personal and societal growth, love of nature, and the development of outdoor skills. In 2017, the Fund will offer grants in the following two categories:

Outdoor Experiences and Leadership, and Environmental Stewardship. Across both categories, programs should show how they are 1) increasing diversity and access to underrepresented populations in the outdoors, and 2) developing an appreciation for the outdoors through multiple engagements versus one-day events. The application deadline is April 5, 2017. Visit the Fund's website to complete the eligibility quiz and submit an online application.
---
National Fish and Wildlife Foundation: Resilient Communities Program Grant
The Resilient Communities program, an initiative of the National Fish and Wildlife Foundation with support from Wells Fargo, is dedicated to helping communities prepare for future impacts associated with sea level rise, water quantity and quality, and forest conservation.

The program places special emphasis on helping traditionally underserved, low- and moderate-income communities build capacity for resiliency planning and investments in "greener" infrastructure. In 2017 grants will be offered in the following two categories: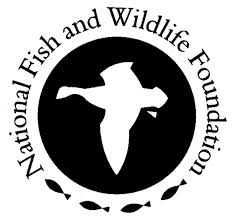 The Regional Adaptation through Regional Conservation Projects category will support projects that help prepare for fire in the Western Region, floods and droughts in the Central Region, and sea-level rise in the Eastern Region. Grants in this category will range from $200,000 to $500,000.

The Community Capacity Building and Demonstration Projects category will support projects that help communities understand, organize, and take action to address risks and opportunities through improved resilience brought about by enhanced natural features. Grants in this category, ranging from $100,000 to $250,000, can take place anywhere in the U.S., but should address multiple cities and communities. Nonprofit organizations, local governments, and Indian tribes are eligible to apply in both categories.

The pre-proposal deadline is March 30, 2017; invited full proposals must be submitted by May 31, 2017. Visit the NFWF website to review the request for proposals.
---
Join Georgia River Network!
If you find News Stream and other information and services provided by Georgia River Network useful, we would appreciate your financial support.

Make a difference and JOIN TODAY!