---
LIIF Selected to Manage Bay Area Transit-Oriented Development Fund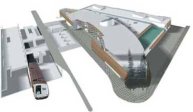 LIIF and five partner community development financial institutions (CDFIs) have been selected to launch the Bay Area Transit-Oriented Development Loan Fund (TOD Fund). LIIF will lead the capital raising and structuring efforts and manage the operations of the fund. This groundbreaking fund will be open to all affordable housing developers and focus exclusively on bringing the benefits of equitable transit-oriented development to low income communities.

The San Francisco Foundation, in partnership with Reconnecting America and the Nonprofit Housing Association of Northern California, provided the leadership
to create the fund
through the Great Communities Collaborative. The Metropolitan Transportation Commission has committed $10 million in seed funding, which LIIF and its partners will leverage with private capital to create a $40-60 million fund.

The CDFIs involved in the TOD Fund are LIIF, Corporation for Supportive Housing, Enterprise Community Loan Fund, Local Initiatives Support Corporation, Northern California Community Loan Fund and Opportunity Fund.
---
LIIF's 2010 Impact: $100 Million Invested, 120,000 People Served and $1.9 Billion in Benefits Generated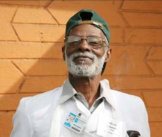 LIIF invested over $100 million in projects that serve low income neighborhoods in its fiscal year 2010, which ended June 30. Despite the challenging economic environment, LIIF closed its highest volume of loans ever to build and improve quality homes, schools, child care centers and other community facilities. In addition, LIIF issued capital grants to grow and enhance early education in California. Most importantly, these investments served over 120,000 people and generated $1.9 billion in societal and household benefits.

LIIF will continue to advance its mission of poverty alleviation in the years ahead and is particularly excited about the impact it can achieve with its three new program areas launched in 2010: Innovative Green Financing, Transit-Oriented Development and Healthy Food.

---
Goldman Sachs, Civic Builders and LIIF Partner to Build South Bronx High School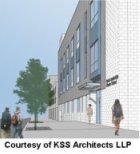 Goldman Sachs Urban Investment Group

and LIIF will provide

Civic Builders
with $21 million in financing through a New Markets Tax Credit transaction to build a new high school
for

Hyde Leadership Charter School

(Hyde-Bronx). The partners have completed the first phase of the transaction in which LIIF provided the tax credit allocation; Goldman Sachs was the equity investor; and Goldman Sachs, LIIF and Civic Builders each provided leveraged loans.
Hyde-Bronx is the only college preparatory high school on the Hunts Point Peninsula. Its new facility will serve 300 students and will be the first school to be built from the ground up in the neighborhood in over 30 years. The new site will enable Hyde-Bronx to serve nearly 1,000 students in grades K-12. Hyde-Bronx is a highly successful charter school, earning all "A" ratings from the Department of Education. The school primarily serves families living in the Hunts Point section of the South Bronx, one of the poorest congressional districts in the nation.
---
LIIF Child Care Garners Support from First 5 Los Angeles and First 5 Alameda
LIIF's child care work in Southern California received a $150,000 grant from First 5 Los Angeles. The grant will enable LIIF to enhance its offerings in the Los Angeles area to include business development and green facilities technical assistance and training for child care operators and intermediaries. By helping early education providers run more effective business operations and provide greener, healthier facilities, LIIF will help more families access high quality early education.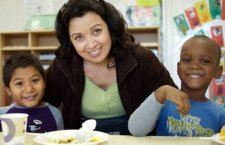 LIIF is also pleased that First 5 Alameda has renewed its funding of the organization's Child Care Facilities Fund program in Alameda County. This contract includes new work for a pilot program to support business development training for child care operators, which is critically needed in today's economic climate.

In another boost for LIIF's early education efforts, the final evaluation of the Constructing Connections program stated simply that, "The Constructing Connections model works." The evaluation by an independent reviewer noted that the program provided a "comprehensive, flexible approach for address all key components of child care facilities development systems." The Executive Summary of the final evaluation is available on LIIF's website.


---
Greening California: LIIF Supports
an Award-Winning Housing Development,
a City Garden and a Greener Child Care Center
LIIF is working to make communities greener, healthier places to live, learn and grow. Below are selected highlights from LIIF's recent green work in California.

Wakeland Los Vecinos, a

LEED-Certified Platinum, 100% solar-powered affordable housing development

in San Diego, received the

PBCB

Golden Nugget Grand Award Honors for Green Sustainable Community of the Year and the San Diego Gas & Electric Energy Efficiency and Sustainability Award. LIIF provided $1.1 million in financing for the project. After one year of operation, residents at Los Vecinos are saving $600-$1000 per family per year on utility costs.

In June, New City Public Schools (New City) broke ground on the New City Farm in downtown Long Beach, California. The working farm will be integrated into New City's science and health curricula. LIIF provided $5.7 million in financing for New City Public Schools to acquire and build out its new green school site.

LIIF's California Preschool Energy Efficiency Program (CPEEP) recently provided Step One School in Berkeley with a grant for free energy efficient lighting upgrades. In a thank you letter, Sue Briston, Executive Director, noted that Step One will be able to use the money saved through CPEEP on "new classroom furniture, sand for the play yard, or organic snacks and treats."
For more about LIIF's work to build greener child care facilities and charter schools, view the video LIIF created for the 2010 National Charter School Conference.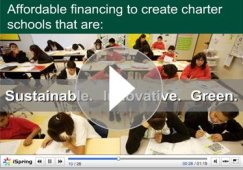 ---
Tools You Can Use: LIIF's Design Guide for Early Childhood Education Facilities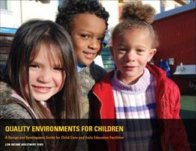 "Quality Environments for Children: A Design and Development Guide for Child Care and Early Education Facilities" provides tools and advice on planning, designing and building safe, healthy facilities for early education programs.

Developed to help early childhood operators, site developers, architects and contractors working together, the guide walks through the typical phases of a project and includes practical tools, timelines and reference information.

> Download the guide now from LIIF's website.

---
LIIF Welcomes New Board Members

LIIF is excited to welcome new board members Judy Burton, President and CEO of Alliance for College-Ready Public Schools, Joseph Reilly, President and CEO of Community Development Trust, and Barry Zigas, Founder of Zigas and Associates LLC. We are pleased to have these accomplished professionals join the LIIF Board of Directors.

LIIF would also like to thank outgoing board members Steven Fayne, Managing Director of Citi Community Capital, Shekar Narasimhan, Managing Partner of Beekman Advisors, Inc., and Jim Park, President and CEO of New Vista Asset Management, Inc., for their dedicated service and incredible contributions.

Visit LIIF's website for a full list of the organization's Board of Directors.