---
LIIF, Enterprise and San Francisco Mayor's Office of Housing Receive $3 Million from State of California to Green Bay Area Affordable Homes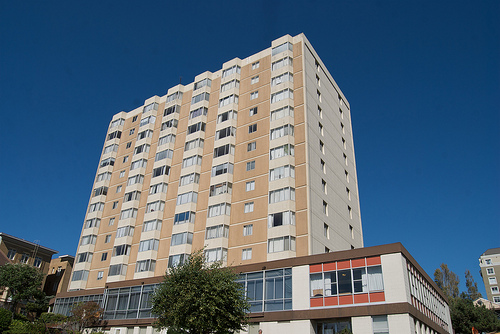 The State of California
awarded $3 million in funding
from the
State Energy Program to a partnership of the San Francisco Mayor's Office of Housing, Enterprise Community Partners, Inc. and LIIF. The award is the first of its kind to bring the benefits of energy efficiency and green retrofits to Bay Area families living in affordable housing and will result in the retrofit of 26 buildings over the next two years.
The new Affordable Multifamily Retrofit Initiative will leverage the initial award amount to create a $4 million green retrofit loan fund, infusing private capital into this underserved market. Beginning this spring, the Affordable Multifamily Retrofit Initiative will provide technical support and loans to projects in the cities of San Francisco, Berkeley and Oakland.
Read more about the award here.
---
Federal Reserve Bank of San Francisco, the Aspen Institute and LIIF Explore the Promise of People and Place-Based Initiatives
Earlier this month, the Aspen Institute Roundtable on Community Change and the Federal Reserve Bank of San Francisco hosted a two-day event, "Improving the Outcomes of Place-Based Initiatives." The gathering brought together funders and local and national experts working on neighborhood revitalization in California. LIIF President and CEO Nancy O. Andrews was part of a panel on improving outcomes of place-based revitalization efforts.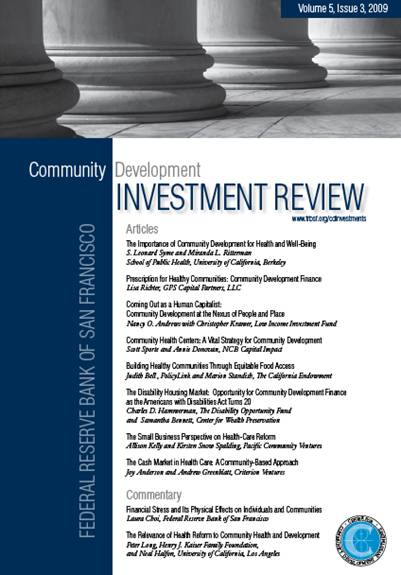 Ms. Andrews recently wrote about community development's role in supporting people and place-based initiatives in the Federal Reserve publication Community Development Investment Review. The article, "Coming Out as a Human Capitalist: Community Development at the Nexus of People and Place," outlines the case for a comprehensive, integrated approach to solving the problem of poverty in America.
Ms. Andrews will be speaking about the potential of community development to revitalize neighborhoods at the fourth "Reinventing Older Communities" conference hosted by the Federal Reserve Bank of Philadelphia May 12-14, 2010.
---
$60 Million Los Angeles County Housing Innovation Fund Launches to Increase Availability of Affordable Housing
The Los Angeles County Housing Innovation Fund (LACHIF) is a $60 million fund launched this month through a public-private partnership among Los Angeles County, LIIF, two other CDFIs and two banks. The fund will deliver low cost, flexible capital for affordable rental homes for low income families and individuals.
Highlighting the key goals for the fund, Los Angeles County Supervisor Mark Ridley-Thomas said, "LACHIF will serve as a vehicle to further the County's investment in affordable housing and reducing homelessness. The development of affordable housing will foster the creation of jobs and revitalization of underserved areas."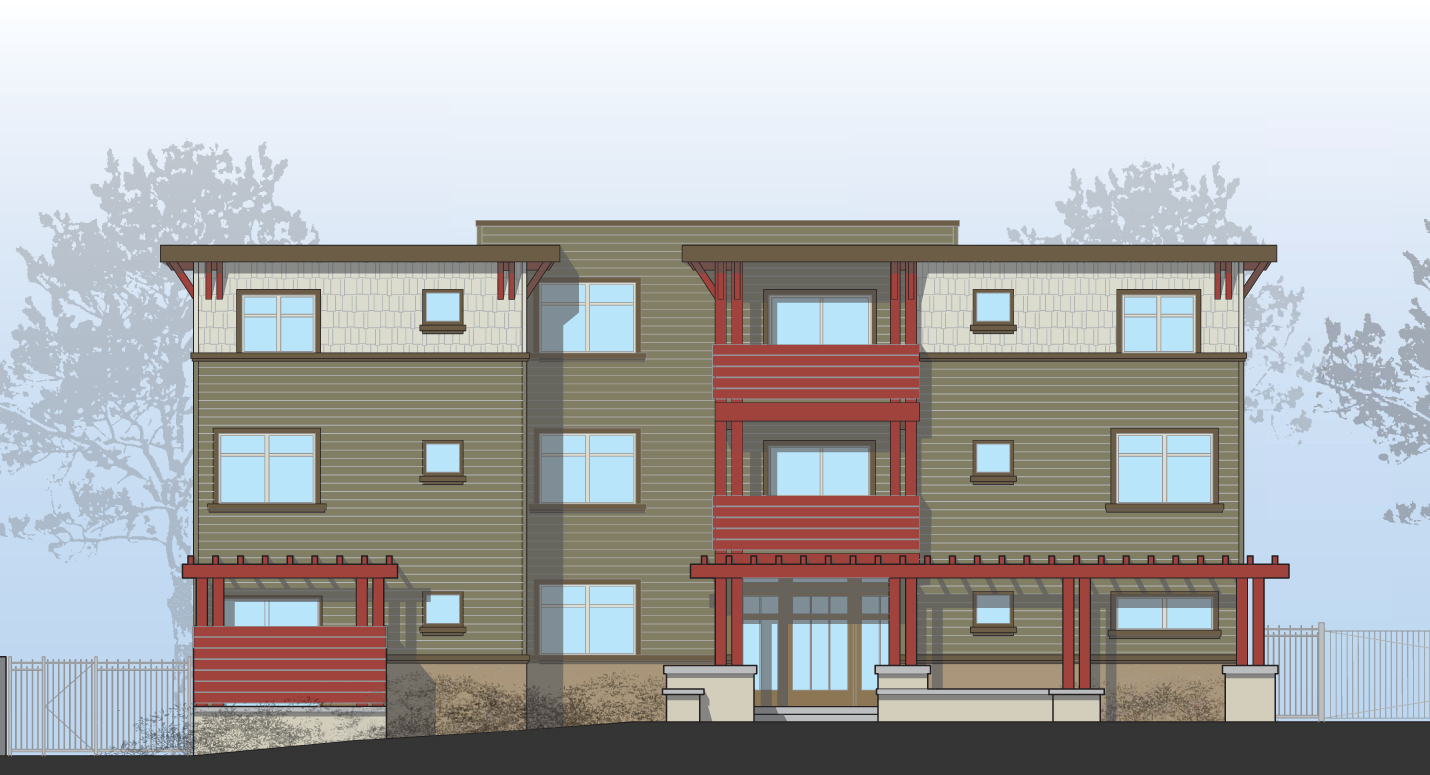 The fund's first loan was for $3.7 million to Abode Communities (Abode). With the loan, Abode will acquire the Hudson Oaks Apartments, a vacant, fire-damaged building in Pasadena to rehabilitate it and create 45 homes for low income seniors.
In addition to LIIF, LACHIF partners include the Community Development Commission of the County of Los Angeles, Century Housing Corporation and the Corporation for Supportive Housing. Investors in the fund include LIIF, OneCalifornia Bank and Citi Community Capital, the fund's largest investor at $20 million. LIIF is the Fund Manager and Agent.
For more information, visit the LACHIF website.
---
LIIF Named Lead Administrator of $30 Million New York State Healthy Foods Fund
LIIF was selected as lead Program Administrator for the statewide Food Market Revolving Loan Fund in New York. The fund will leverage an initial $10 million grant from the State of New York with $20 million in private capital to bring healthy food into underserved communities. LIIF will partner with The Reinvestment Fund (TRF) as the partner Program Administrator and the Food Trust as the program's Food Access Organization.
A strong supporter of healthy foods efforts, U.S. Senator Kirsten Gillibrand (D-NY) noted, "I am working hard in Washington every day to ensure that New York residents have access to nutritious and affordable food. We need to continue to support successful organizations like the Low Income Investment Fund, The Reinvestment Fund and the Food Trust that help green our state's economy, empower food markets in underserved areas, and provide New York families critically needed access to healthy, local food."
Read the governor's press release online here.
---
Child Care Director Highlights San Francisco's Need for Child Care Facilities on NPR

San Francisco's local NPR affiliate KALW interviewed LIIF

Child Care Facilities Fund Director Candace Wong for a story on the closing of Children's Village, a child care facility in San Francisco. As part of the piece, Ms. Wong discussed the larger need for child care spaces in the city: "For infant and toddler care, we need to build at least another 3,000 spaces in the city, and for preschools, another 1,000 spaces at least."
To listen to the piece online or read a transcript, visit the "Crosscurrents from KALW" website.
---
Kresge Foundation Awards LIIF $300,000 Community Development Grant
As part of its effort to support the capital needs of community development organizations, the Kresge Foundation awarded LIIF a $300,000 grant to support its operations. The Kresge Foundation's grant will provide critical support to allow LIIF to expand its efforts to connect low income people with greater opportunities and improve their quality of life and life chances.
For more information about the Kresge Foundation's Community Development work, visit the foundation's website.
---
California State Senator Steinberg Attends Grand Opening of LIIF-Financed School



California State Senate President pro Tem Darrell

Stenberg joined Aspire

Public Schools, Pacific Charter School Development, LIIF, community members, students and parents for a ribbon cutting ceremony at the new Alexander Twilight College Preparatory Academy in Sacramento. The school opened in the fall of 2009 to 516 students thanks, in part, to a $4.7 million loan led by LIIF. The nine-acre school site is located six miles outside of downtown Sacramento in a severely distressed census tract with a poverty rate of 15.8 percent.



For more information about Alexander Twilight College Preparatory Academy and Aspire Public Schools, visit Aspire's website.

---
LIIF Reports Identify Successes and Needs in Early Care and Education Facilities Financing in New York and California



LIIF's Child Care team has recently published two reports to advance the conversation around child care facilities financing: "Child Care Facilities Development: A Report on California's Readiness" and "New York Seed Fund Policy Brief."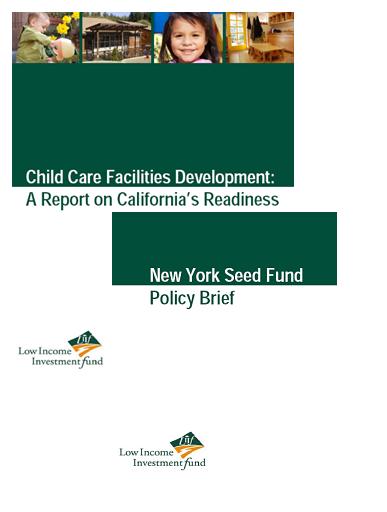 In "Child Care Facilities Development: A Report on California's Readiness," LIIF surveyed child care intermediaries across California to identify local issues affecting child care facility development and financing and make recommendations for expanding access to high quality affordable child care statewide.
The "New York Seed Fund Policy Brief" details LIIF's efforts to advance public-private facilities solutions in New York City. The report reviews the progress and lessons learned from two demonstration projects LIIF undertook in partnership with the Administration for Children's Services and the city's Department of Housing, Preservation and Development. These projects show the power of interagency collaboration while also highlighting the need to look for additional financing to support quality facilities for all children.
In addition to LIIF's publications, the Partnership for America's Economic Success, an organization managed by The Pew Charitable Trusts, recently released a report, "An Overview of Innovative Financing Strategies for Early Childhood," examining innovative financial models to support early childhood education. The Affordable Buildings for Childhood Development Initiative and the San Francisco Child Care Facilities Fund were featured in the report. To download the report, visit the Partnership for America's Economic Success website.
---
Policy Review: Obama Administration's Proposed Fiscal Year 2011 Budget



In February, President Obama released his fiscal year 2011 budget, providing a blueprint for next year's funding priorities. The proposed budget has several important implications for the community development financial institution (CDFI) industry in general and LIIF's work specifically.





Overall, the budget includes several allocations that will further the work of CDFIs and support LIIF's program areas. In particular, LIIF is pleased to see the increased and sustained investment in the CDFI Fund, new markets tax credit and low-income housing tax credit programs. Additionally, we are excited about the new or increased support for several of LIIF's key initiatives: affordable housing, child care, healthy foods and transit oriented development. However, there are also a few unfunded or underfunded priorities on which LIIF will continue to focus its policy efforts, most notably the lack of funding for the Capital Magnet Fund.



Click here for more of LIIF's analysis of President Obama's fiscal year 2011 budget.

Also, to hear more about LIIF's charter school and child care policy efforts, listen to Corey Carlisle, LIIF's Director of Federal Policy and Government Affairs, on Opportunity Finance Network's "Staying Connected on Policy" call. To listen to the podcast, go to OFN's "Staying Connected" archive and click the November 11, 2009 podcast.

---
LIIF Staff to Present on Child Care, Charter School and Green Financing at Upcoming Conferences



LIIF Senior Fellow Chris Kramer will moderate a

LIIF-led
panel
titled "Creating Greener Charter Schools" at the upcoming 17th Annual California Charter Schools Conference on March 2, 2010 in Sacramento. The session will discuss the current challenges and opportunities in planning for, financing and implementing green, specifically energy efficiency, improvements to school facilities. Panelists will include speakers from Global Green, ExED and the Collaborative for High Performing Schools. Learn more about

LIIF's green efforts on the LIIF website.
LIIF Senior Loan Officers Hannah Blitzer and Claudia Lima will lead a session on "Child Care and Charter School Facility Financing" at the upcoming 2010 National Interagency Community Reinvestment Conference March 14-18, 2010 in New Orleans. The event is jointly sponsored by The Federal Deposit Insurance Corporation, Federal Reserve Bank of Atlanta Federal Reserve Bank of San Francisco, Office of the Comptroller of the Currency, and Office of Thrift Supervision.