---
First New York Healthy Food Market Grant Awarded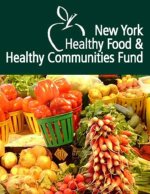 Conklin Reliable Market in upstate New York is the first recipient of a grant from the

New York Healthy Food & Healthy Communities Fund

.

The predevelopment grant will enable the store's owner to initiate his plans to improve and expand his store to twice its current size. Store owner John J. Gage said, "I am very grateful that the New York Healthy Food & Healthy Communities Fund identified a wonderful community in need of this investment. The help we have received will make it possible to provide a wider array of services in a modern facility."

In addition to its local work in New York, LIIF supports national healthy food financing efforts through knowledge sharing and collaboration. On
January 27, Judi Kende, Managing Director of the Eastern Region, participated in a session about healthy food financing at the Novogradac New Markets Tax Credit Conference on in San Diego, Calif.
LIIF's presentation
about the fund is available for download from the Novogradac website. Ms. Kende also shared insights from LIIF's New York healthy food efforts on a
webinar
hosted by Grantmakers in Health.
More information
» Visit the

NY Healthy Food & Healthy Communities Fund webpage


» Read the
announcement about the grant
and media coverage in the Binghamton Press & Sun-Bulletin
---
Nancy O. Andrews Appointed to Federal Reserve Board Advisory Council



Nancy O. Andrews, LIIF's President and CEO, was appointed to the Federal Reserve Board's Consumer Advisory Council (CAC). Ms. Andrews is one of the council's 10 new members. The 30-member council includes leaders from the consumer protection, community development and banking sectors and advises the Federal Reserve Board on issues related to consumer credit protection and financial services.

More information
» Read

LIIF's Press Release


» Read the

Federal Reserve Board's Press Release


» Read about the Consumer Advisory Council


---
LIIF Moves Forward with Transit-Oriented Development Efforts
LIIF is committed to supporting equitable transit-oriented development (TOD) projects in the communities it serves. Equitable TOD projects ensure affordable housing and community services are incorporated into developments located near public transportation hubs. They connect low income families to jobs, reduce transportation expenses and minimize a household's carbon footprint.


In January, LIIF and Enterprise Community Loan Fund provided a $5 million loan to Tenderloin Neighborhood Development Corp. for a TOD project in San Francisco that will create over 150 units of housing as well as space for a grocery store. LIIF will support more TOD projects like this as part of the Bay Area Transit-Oriented Affordable Housing Fund. The fund will launch in 2011 and provide financing to affordable housing developers for equitable TOD projects in low income communities in the Bay Area.
LIIF is also working closely with other CDFIs and community partners to bolster public policies that enhance the community capital industry's ability to catalyze and capitalize equitable TOD projects. Recently, LIIF joined Transportation for America's

Equity Caucus

, a coalition of organizations advocating for federal transportation policies that address the needs of low wealth communities.

More information
» Read
CDFIs and Transit-Oriented Development
, a paper supported by LIIF and produced with the Center for Transit-Oriented Development and the Federal Reserve Bank of San Francisco
---
Economic Crisis & Community Development Finance a Top San Francisco Fed Website Download
LIIF President & CEO Nancy O. Andrews contributed her views on the community development sector's response to the Great Recession in the Federal Reserve working paper,

The Economic Crisis and Community Development Finance

. Ms. Andrews' article appeared alongside a speech by Federal Reserve Board Chairman Ben Bernanke and articles by Mark Pinsky of Opportunity Finance Network, Paul Weech of Innovative Housing Strategies, LLC, Rick Cohen of the Nonprofit Quarterly and
LIIF board member Ellen Seidman
. Published by the Federal Reserve Bank of San Francisco Community Development Investment Center, the paper was one of the top downloads from the organization's website over the past year.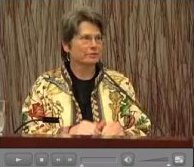 In her article, "Strength in Adversity: Community Capital Faces Up to the Economic Crisis," Ms. Andrews describes CDFIs as "first responders" in low income communities. View the
video
of Ms. Andrews elaborating on this topic as part of the Federal Reserve Bank of San Francisco's Inclusive Economic Recovery: A Policy Briefing Series.
More information
» Download
The Economic Crisis and Community Development Finance
---
CSFP: Public-Private Collaboration to Increase Investment in Schools

LIIF is one of five CDFIs collaborating on the Charter School Financing Partnership (CSFP) to increase capital access for high performing charter schools. With credit enhancement from the US Department of Education and the Walton Family Foundation, CSFP offers innovative, flexible financing solutions for schools. Through CSFP, schools can buy down the effective rate on tax-exempt bond executions and enhance NMTC transactions and other conventional financing products.

LIIF and several CSFP partners will participate in a panel at the upcoming

California Charter School Conference

March 7-11, 2011 in San Diego, Calif. LIIF will lead other sessions at the conference on topics including its upcoming charter school loan study,
green charter school financing and the JPMorgan Chase High Performing Charter School Initiative.

More information
» To learn more about CSFP, contact Amy Laughlin, Senior Loan Officer,

alaughlin@liifund.org
---
Bay Area Multifamily Fund Expands Footprint & Issues Audit Protocols
Energy Upgrade California Bay Area Multifamily (BAM) Fund is one of the first performance-based energy retrofit programs for multifamily housing and community facilities in the nation. LIIF is partnering with Enterprise Community Partners and the San Francisco Mayor's Office of Housing to provide $4 million in financing for energy and water efficiency retrofits to affordable multifamily housing developments and nonprofit-owned community facilities. The loans will be repaid through the owners' savings on utility expenses.

Originally limited to San Francisco, Berkeley and Oakland, the partners have expanded the BAM Fund's footprint to support projects across the nine-county Bay Area. This broadened reach acknowledges the demand for the program beyond the initial scope of the fund and will allow the fund partners to collect a wider array of data across a range of geographic and building typologies.

The BAM Fund partners have also recently developed and released a set of

Energy Audit Protocols

for multifamily housing. These protocols will be used to assess appropriate energy efficiency improvements to the properties participating in the BAM Fund.

More information
» To learn more about the Energy Upgrade California Bay Area Multifamily Fund, contact Tara Siegel, Green Program Manager,

tsiegel@liifund.org
» Download the

BAM Fund Energy Audit Protocols
---
LIIF Supports Affordable Housing in Los Angeles, San Francisco & New York
LIIF has invested in affordable housing for over 25 years. In the last quarter, LIIF supported projects that will create or preserve over 180 units of housing in California and New York.
Tilden Terrace: LIIF provided Los Angeles Housing Partnership, Inc. (LAHP) with an acquisition loan to purchase land for a new affordable mixed-use, multifamily development in Culver City, California. The site, Tilden Terrace, will have 33 housing units, 70% of which will be affordable for low income households. LAHP plans to build Tilden Terrace to meet LEED Silver Certification.
Central City Hospitality House (CCHH): Established in 1967, CCHH is located in San Francisco's Tenderloin District, one of the city's poorest neighborhoods. CCHH's services include a 25-bed shelter for homeless men, two drop-in self-help centers and an employment program. LIIF provided acquisition and permanent financing to CCHH for the purchase of its shelter and community art facility, which it had been renting since it first opened its doors.
Parkview Towers: LIIF participated in a loan led by Enterprise Community Loan Fund to provide Montgomery Housing Partnership, Inc. with financing to acquire and preserve 125 units of affordable rental housing in Takoma Park, Maryland. The area's recent gentrification has put significant pressure on low income households. Rents on 100% of the units are affordable to low income households in Montgomery County. MHP is making water conservation and other improvements to Parkview Towers and is planning a major rehabilitation for the property to preserve high-quality affordable housing for the long-term.
---
2010 Annual Report: Investing in Places. Investing in People.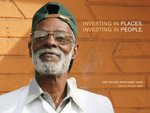 Building communities is about more than just buildings. It's finding a safe space to play outside, enjoying a family meal around the table or walking to the corner store for groceries. LIIF makes it easier for low income families to achieve these simple pleasures of daily life. LIIF's 2010 Annual Report: Investing in Places. Investing in People. provides stories about the people and places LIIF supports. Through our investments, LIIF transforms houses into homes, storefronts into jobs and street blocks into neighborhoods.

» Read LIIF's

2010 Annual Report