---
House Speaker Pelosi Attends Celebration for LIIF-Supported Housing Project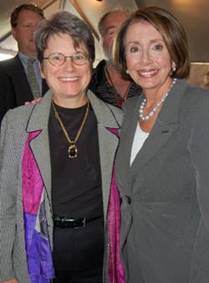 House Speaker Nancy Pelosi and LIIF's President and CEO Nancy O. Andrews were among the speakers at a celebration for the renovation of Nihonmachi Terrace apartments in September. The $24 million rehabilitation project will refurbish the 245-unit housing complex located in San Francisco's Japantown neighborhood. Built in 1976, Nihonmachi Terrace is home to 400 residents who are mostly low income families and seniors.
LIIF's predevelopment loan to the Japanese American Religious Federation (JARF) helped the project get off the ground in its early stages two years ago. The renovation will preserve affordable housing in the heart of San Francisco. Additional project financing was provided by Citigroup, Federal Home Loan Bank, U.S. Department of Housing and Urban Development and Community Investment.
Read coverage about the celebration and the project in the Hokubei Mainichi.
---
CDFI Fund Director and Local Officials Tour LIIF Projects in Los Angeles

On September 2, CDFI Fund Director Donna J. Gambrell, Los Angeles City Council Members Bernard Parks and Jan Perry, and former Mayor Richard Riordan participated in a day of events hosted by LIIF that highlighted the impact of community development finance in Los Angeles.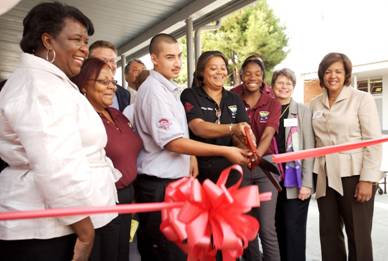 Parents, community members and 300 students were on hand in the morning to celebrate at a ribbon-cutting event for the new campus of College-Ready Academy High School #7. Thanks to its recent Recovery Act award of $2 million from the CDFI Fund, LIIF, in partnership with Clearinghouse CDFI and Local Initiatives Support Corporation, was able to provide Pacific Charter School Development with $7 million in financing to acquire the site. The school is operated by the Alliance for College-Ready Public Schools.
Later in the day, tour participants visited Skid Row Housing Trust's Abbey Apartments and the Pacific Asian Consortium in Employment's Grandview Early Care and Education Center. LIIF also hosted a luncheon for local CDFI leaders in the Los Angeles region.
---
Bridges to Dreams: The Story of the Low Income Investment Fund Published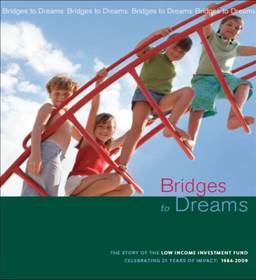 This year, LIIF celebrates 25 years of creating opportunities for low income families and communities. Bridges to Dreams: The Story of the Low Income Investment Fund is one way we are marking this milestone. In this publication, we trace LIIF's development and impact over the last quarter century.
Bridges to Dreams is also a story about the growth and maturation of the broader community development capital field. This industry has proven that connecting low income communities to capital markets is a sound investment that opens a future full of opportunities for low income neighborhoods and families all across America. We are proud to share this story with you. We look forward to the next 25 years of helping low income people realize their full potential and achieve their dreams.
For more LIIF publications, visit the Publications page on LIIF's website.
---
Hear from LIIF at 2009 Opportunity Finance Network Conference, Oct. 28 & 29
LIIF President and CEO Nancy O. Andrews will participate in an opening plenary p

anel reflecting on the last 25 years of community development at the 2009 Opportunity Finance Network Conference in Charlotte, NC later this month. Additionally, LIIF's Chief Credit Officer Deborah Leland will lead a session about strategies and practices to manage delinquencies in affordable housing portfolios on October 29. Senior Asset Manager Diane Borradaile will share her expertise on a panel covering portfolio management in today's difficult economic environment on October 28.
Additionally, LIIF's Director of Federal Policy and Government Affairs, Corey Carlisle, is one of seven nominees for OFN's Board of Directors. Elections take place on October 29th at the conference. Visit the Opportunity Finance Network's website for more information about the 2009 Conference.
---
Camille Maben to Give Keynote at LIIF Child Care Facilities Conference

LIIF is pleased to announce that Camille Maben, Director of the Child Development Division at the California Department of Education, will be the keynote speaker at the 2nd Annual LIIF Child Care Facilities Conference. The conference will be held on November 18, 2009 at the Federal Reserve Bank of San Francisco.
This is the only event in California exclusively focused on supporting and expanding early care and education facilities. Local and state resources for early care and education are contracting while federal resources are expanding, putting pressure on the field to respond. Attendees will engage in dialogue about getting the most from existing resources and positioning themselves to capture new opportunities on the horizon. Workshop topics include community planning for early learning/preschool facilities, quality improvements, healthy environments, land use and capital resources.
View the full conference agenda and registration information on the Child Care Facilities Conference page on LIIF's website. Registration deadline is October 29th.
---
LIIF Grows Transit Oriented Development Portfolio with Boston NMTC Investment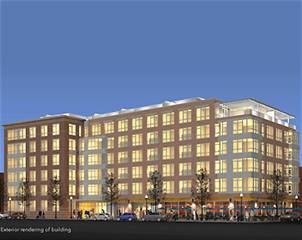 An unpaved, little-used parking lot in an economically distressed neighborhood of Boston is now a successful mixed-use, transit oriented development with 84 residential units, a community garden, and retail space that houses a preschool, restaurant and specialty foods store. The 700 Harrison Avenue project is located a short walk from the Silver Line, the city's new bus rapid transit line. The development will bring much needed mixed-income housing, jobs and services to a neighborhood where 26 percent of residents live below the federal poverty line.
LIIF's $6.3 million New Markets Tax Credit allocation for the project is part of its commitment to supporting healthy, green communities by funding transit oriented development. U.S. Bancorp and Boston Community Loan Fund are participating as the equity investor and senior lender, respectively.
---
Congressional Briefing on Child Care Facilities Financing Act of 2009 Secures Three New Sponsors
The National Children's Facilities Network (NCFN) hosted a congressional briefing about the Child Care Facilities Financing Act of 2009 (H.R. 1685) on October 16. The Act addresses the need for a dedicated source of capital and technical assistance to help early care and education providers develop high quality child care facilities. The bill now has 28 sponsors after gaining three new supporters at the briefing: Representatives André Carson (D-IN), Bill Delahunt (D-MA) and Mike Michaud (D-ME).
LIIF is a member of NCFN, a coalition of nonprofit financial and technical assistance intermediaries working to support the development of child care facilities for low income children. The briefing was sponsored by Congresswoman Carolyn McCarthy (D-NY), who introduced the House bill. A companion bill, S.1002, was introduced in the Senate by Senator Robert Casey (D-PA).
For more information about the Child Care Facilities Financing Act of 2009, visit the LIIF website.
---
2010 Child Care Facilities Fund Grant Applications Available for San Francisco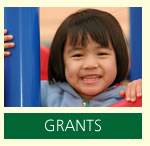 LIIF is now accepting applications for Child Care Facilities Fund (CCFF) grants in San Francisco for 2010. San Francisco CCFF makes child care facilities-related grants available to centers serving low income children. Grants are available for pre-development, renovation, capital new development and expansion projects. LIIF is also continuing its pilot solar program with the city, which helps fund the installation of solar power systems for San Francisco child care centers. Since 1998, CCFF has issued over $15.9 million in grants to child care centers in San Francisco and Alameda Counties.

Review grant guidelines and download applications for Family Child Care and Center-Based Child Care from the LIIF website.
---
LIIF's Federal Policy Director Named New Chair of Charter School Lenders' Coalition

Corey Carlisle, LIIF's Director of Federal Policy and Government Affairs, has been named Chair of the Charter School Lenders' Coalition (formerly The Charter Coalition). The organization brings together community development practitioners who provide capital to charter schools in low income communities. The Charter School Lenders' Coalition's goal is to leverage the collective expertise and resources of its members to enhance charter schools' access to capital.

Read more about the coalition on the Charter School Lenders' Coalition website.