---
CDFIs: First Responders to the Economic Crisis



In both a speech by Chairman Ben Bernanke and a recently released publication, the Federal Reserve has highlighted the importance of CDFIs to the economy's recovery. In her article for the Federal Reserve publication, LIIF CEO Nancy O. Andrews describes CDFIs as "first responders" in low income communities during the economic crisis. Ms. Andrews goes on to discuss various strategies CDFIs are using to navigate the downturn, while still serving the goals of community development.
The paper, "The Economic Crisis and Community Development Finance: An Industry Assessment," was published by Federal Reserve Bank of San Francisco's Community Development Investment Center. It also features articles by Opportunity Finance Network CEO Mark Pinsky and LIIF Board Member and ShoreBank Executive Vice President Ellen Seidman.
---
LIIF Receives $2 Million in Recovery Act Funding from U.S. Treasury

LIIF received the maximum $2 million award from American Reinvestment and Recovery Act funding announced today by Treasury Secretary Timothy Geithner. LIIF was one of 59 organizations to receive a portion of the $90 million allocated in the Recovery Act for economic development in low income communities. Of the announcement, LIIF President and CEO Nancy O. Andrews said, "This award is a meaningful investment in LIIF and the people we serve. We are excited about being able to put more capital to work on behalf of low income families."
Read LIIF's full statement about the funding. Visit the CDFI Fund website for more information about the Recovery Act Awards.
---
Green Development in Southern California Gets a Boost from LIIF

LIIF's green impact continues to expand as three innovative, environmentally conscious projects recently opened in Southern California. LIIF provided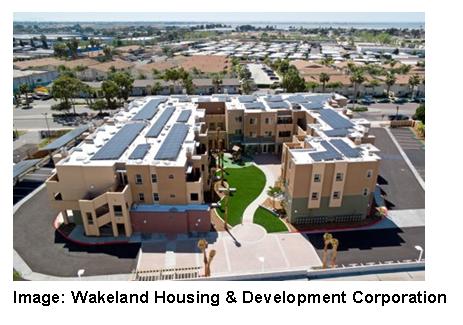 $1.1 million in financing for Wakeland Los Vecinos, which opened as the first LEED-Certified Platinum, 100% solar-powered affordable housing in San Diego. LIIF also supported the development of Step Up on Fifth in Santa Monica, which incorporates energy efficiency design elements in a facility serving the formerly homeless and mentally disabled. CALS Charter Middle School, a Partnership to Uplift Communities school, will open this fall in a new LEED Certified facility with support from LIIF. The school is moving from its previous site to a new state of the art campus that will have skylights to fill classrooms with natural light during the day and a roof deck featuring a garden filled with native, drought-tolerant plants. LIIF is pleased to be able to support these projects which provide low income families with healthier homes, schools and neighborhoods.
Contact our Southern California team at (213) 627-9611 or scalifornia@liifund.org.
---
LIIF Helps Child Care Programs Access Federal Funds
The American Recovery and Reinvestment Act makes a significant investment of $5 billion over the next two years for young children's care and education. This funding is an opportunity for Head Start and Early Head Start (HS/EHS) programs to expand their services for families across the country. Currently, 90 percent of the children receiving HS/EHS services are from families earning less than 130 percent of the federal poverty level.
Applying for these funds became a highly competitive and complex process, but the opportunity could not be missed for many of the programs facing state and local budget cuts. Recognizing this, LIIF's California and New York teams quickly joined coalitions to build capacity and assist HS/EHS programs in accessing the funds. In addition, LIIF hosted several information sessions for hundreds of service providers in both states. "We were appreciative of LIIF's ability to facilitate discussions around the state so quickly," noted Kay Wernert of the California Head Start Association, "Programs needed resources, ideas and answers, and LIIF was with us from day one."
Highlighting the importance of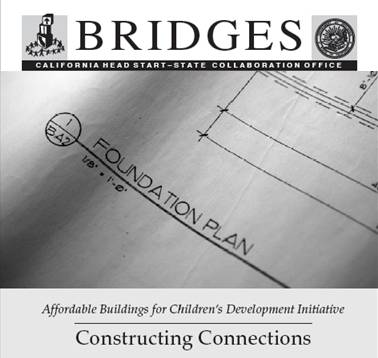 LIIF's work with Head Start programs in California, the Constructing Connections Strategy (part of the Affordable Buildings for Children's Development Initiative) was featured in the recent issue of Bridges, the California Head Start-State Collaboration Office's quarterly newsletter. The LIIF Child Care team also led a training at California Head Start Association's Summer Manager and Directors Institute on July 29th and 30th.
Learn more about Recovery Act expansion funding for Head Start and Early Head Start from the U.S. Department of Health & Human Services.
---
Project Spotlight: St. John's Bread & Life, Brooklyn, New York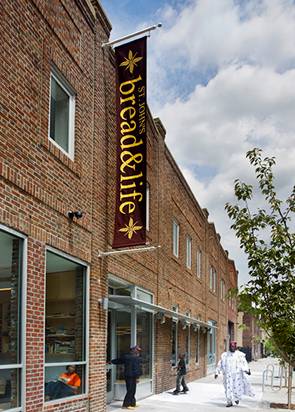 St. John's Bread & Life, the largest emergency food provider in Brooklyn, New York, moved into a permanent facility in Bedford-Stuyvesant thanks, in part, to a $7 million New Markets Tax Credit allocation from LIIF. The allocation allowed St. John's Bread & Life to raise long-term financing for the acquisition and renovation of the facility. The transaction included an equity investment by JP Morgan.

The new facility includes a restaurant-style dining area, a "client-choice" food pantry system, and more space to streamline the process of storage, loading and distribution of food for the Mobile Soup Kitchen. In addition, the new building contains expanded office space, a classroom, library, computer lab, medical office and exam room, chapel, and garage. The expansion allows St. John's Bread & Life to serve 450,000 meals annually, 40% more than in their previous site.
Contact our New York team at (212) 509-5509 or newyork@liifund.org.


---
New LIIF Publications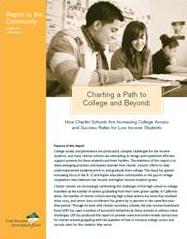 "Charting a Path to College and Beyond: How Charter Schools Are Increasing College Access and Success Rates for Low Income Students"

From the Obama Administration to the Gates Foundation, increased college attendance and completion rates is a major focus for those interested in improving educational opportunities for low income students. LIIF's most recent Report to the Community discusses various strategies charter schools are using to help low income students see college not only as something they aspire to but a goal that is within their reach.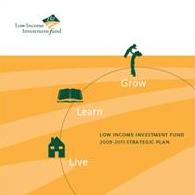 Every three years, LIIF produces a strategic plan to guide its efforts and strive for the greatest possible impact. The summary of the organization's 2009-2011 plan to help low income families "
Live, Learn and Grow"
is now available. By the end of the plan, LIIF will be within striking distance of our "Billion for a Million" goal to mobilize $1 billion in capital to serve 1 million people by 2014.
For more LIIF publications, visit the Publications page on LIIF's website.