Invite you to join us for the

Second Annual

Farm-a-Q

Sunday, June 30, 12 - 4 pm
Brandmoore Farm, Rollinsford NH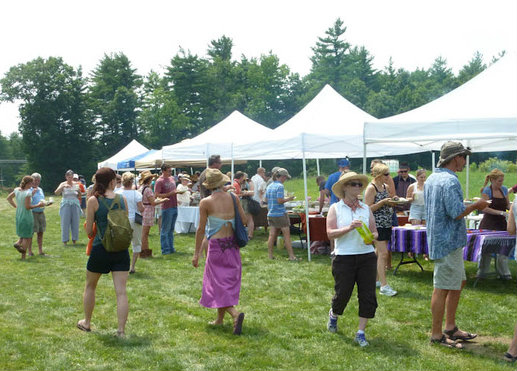 Farm-a-Q will take place this year on June 30th at Brandmoore Farm in Rollinsford, NH. Co-presented by Slow Food Seacoast and the Heirloom Harvest Project, Farm-a-Q is a picnic-style bounty of heirloom and heritage foods grown on local farms and prepared by some of the area's best restaurants. The afternoon features an incredible buffet, showcasing the abundance of delicious locally grown products and the talent of local chefs.

This year we are thrilled to have the following restaurants cooking for us!
Black Birch, Black Trumpet, Buttermilk Baking Company, The Kitchen on Islington, Cava, The District, Enzo, The Green Monkey, Martingale Wharf, Moxy, The Hideout Grill at the Oaks Golf Links, One Hundred Club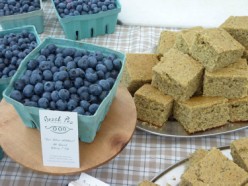 Farm-a-Q runs from 12:00 – 4:00 pm with food served from 1:00 – 3:00. Enjoy workshops, live music and activities all afternoon.
Tour the farm, make butter, sample some cheese and savor the taste of summer at this relaxing, family-friendly event.
Brandmoore Farm is a diversified farm, primarily focused on raw milk and other dairy products, pork, eggs and vegetables. Located on the banks of the Salmon Falls River, this beautiful farm setting is a perfect place to spend the afternoon. We hope you'll join us!

CLICK HERE TO LEARN MORE AND PURCHASE TICKETS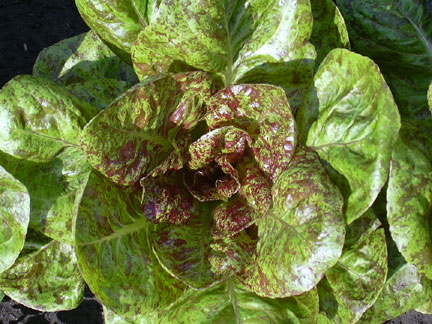 The Heirloom Harvest Project's mission is to promote regional heritage foods, agricultural diversity, and the connections between farmers, chefs, and consumers in our community. Heirloom Harvest Project builds public awareness through educational food-related events. By showcasing the talents of regional chefs, the tastes of local farms, and the integrity of our local food network, Heirloom Harvest Project events expand the growing support for local heritage foods in the Seacoast.
Are you interested in helping out with Farm-a Q this year? Volunteers are needed the day of the event to set-up equipment, run activities, monitor parking and more. We guarantee food and fun! If interested please email sfseacoastmembers@gmail.com.