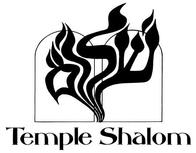 Leadership Update
Spring 2017
This newsletter is designed to augment
the Shofar, which is published three times per year.
We welcome your feedback!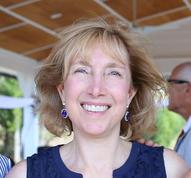 President's Message
Dear Temple Shalom Family, It seems like yesterday that I was introducing myself to you as the President of the Board of Trustees. Yet in fact, my two-year tenure is almost up.
It has been a busy two years! We embraced the notion of audacious hospitality as we live-streamed services, created an accessible Bimah, hosted meet-n-greets for new members and dinners for our Circle honorees. We honored the memory of Hal Bruno with the dedication of our new Chapel patio and garden, honored the Difference Makers in our midst for their government service, and honored Rachel Robinson at a Purple Passion Party.
We are a sacred community and an organization that operates by sound business practices. Board minutes are now posted on our web page with hope that this will strengthen communication and sacred trust between board and membership. We established communication guidelines based upon survey feedback from over 170 members and created a harassment policy aligning Temple Shalom with current workplace standards. The Tikkun Olam Committee was re-invigorated underscoring Temple Shalom's commitment to social action and a new committee (Budget Finance Committee) was established to take a serious look at our current financial state with realistic future expectations.
In the 23 years my family and I belonged to Temple Shalom, never have I felt more connected to you – my Temple family – as I do now. I am a better person today for having been your president, because in two action-filled years, as we have embraced and responded to change, I have grown. Humbled by your generosity, inspired by your kindnesses, saddened by our losses, and at times disappointed that we could not do more, I feel blessed and wiser by your energy. Service is hard work and incalculably rewarding. It has truly been a blessing to lead this marvelous family, building friendships with so many of you.
On May 25, you will have the opportunity to vote in your next president at our annual meeting. I am pleased that Rita Klein, our current Treasurer and respected board member, is honored to be considered as your next president. Rita recently attended Scheidt Leadership Training through the Union for Reform Judaism. She understands the meaning of sacred partnership and possesses a perfect combination of patience, dedication, smarts and heart!
Thank you all for your purpose, creativity and vision.
Happy Passover!
Linda Gurevich,
President, president@templeshalom.net
---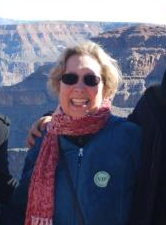 Rabbi Search Committee Completes its Mission

After considering more than a dozen applicants for the position of senior rabbi, the committee unanimously recommended to the Board of Trustees the selection of Rabbi John Franken as senior rabbi, commencing July 1, 2017. The Board unanimously voted to accept the committee's recommendation and instructed the President and Temple attorney to negotiate a one-year contract with Rabbi Franken, which was successfully completed.

A new search committee will be formed under new Temple leadership to begin search for a permanent senior rabbi over the summer.
Stefanie Weldon,

Trustee and Co-Chair Rabbi Search Committee
---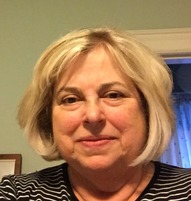 Circle of Leadership 2017
We are delighted to announce the 2017 Circle of Leadership honorees, all of whom gave their time and talent to make Temple Shalom relevant and strong for all of us. Congratulations to Sherry Doggett, Karen Green, Betsy Kingery, Vivian Kramer, Heidi Lovett, Sara Nathan, and Jessy Smith. Each honoree has blessed us with their energy and creativity in diverse ways. Jessy is rebuilding our Temple website and our TaSTY Kids program. Vivian has dedicated years of service to our library. Karen and Sara have spent countless hours mobilizing the Refugee Response Team. Sherry Doggett's work to create Sukkat Shalom and her leadership in the Renaissance group strengthened the bonds of our diverse temple family. Heidi and Betsy are so active in Temple life their contributions are appreciated by the many committees they serve, including our choir and our house and grounds.
More information about the 2017 Circle of Leaders and the ceremony honoring their achievement will be coming soon.
Peg MacKnight,

Trustee and Board Secretary
---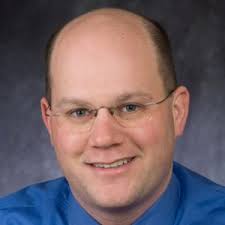 Religious Education Committee REC-o-mends

This year, the Religious Education Committee (REC) has taken another important step to increase parent and student engagement in religious school. In addition to supporting Rabbi Ackerman and the activities of the religious school, the REC focuses on community building for parents and students. The revitalization of the TaSTY Kids group has provided a way for 2nd - 5th graders to build community for our younger students to make friends and have fun at the Temple. So far, TaSTY Kids has hosted a movie night with nearly 50 kids watching in pajamas while parents enjoyed a wine-and-cheese reception down the hall, and the Chocolate Seder--a fantastic Temple Shalom tradition. Jessy Smith, along with Jenna Landy, has taken the lead to bring us these wonderful events.
TaSTY Kids, along with the REC's ongoing activities to energize parents to organize one class social outing, put on the annual Purim Carnival, and encourage the ongoing development of the Kehillat Shalom programming one Sunday a month, is designed to make Religious Education both fun for students and engaging for Parents. This year's Purim carnival was an incredible event, led by the Purim team of Liz Dayan, Gabe Meyer, and Ken Feingold, and made possible by the contributions of the Chai School, Confirmation class, and tens of parent volunteers. It's a tremendous undertaking that we could not do without the donations, support, and most important, volunteer time of our Temple family.
Together, we want to build a strong sense of community to encourage parents and students to be excited about continuing to stay involved with the Religious School though Confirmation and Post-Confirmation. We do this when our kids have a positive, fun, engaging experience at the Temple, when our kids feel part of a larger community, and when parents are involved and leading by example. This requires continued parent engagement--I hope you can join to one of our upcoming activities, get together with your class, and help us build a stronger religious school.
Peter Howard,

Trustee & Chair, Religious Education Committee
---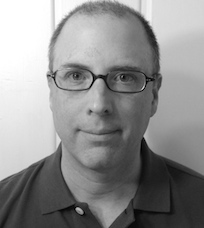 Join us on Thursday, May 25 for our Annual Meeting

7:00 pm Hors d'oeuvres,
7:30 pm Meeting

Please mark your calendars for this important meeting. We will receive a State-of-the-Temple address by our nominee for Executive Vice President, Mike Rubin. We will review the operating budget for 2017/18 and vote as a congregation to approve it. We will vote on a slate of new board members who have been selected by the Nominating Committee.
David Windt, Trustee
---

Celebration Dinner
Honoring Rabbi Feshbach

Please join us on Saturday, June 10 at 6:30 pm for a Havdalah Service and Dinner in honor of Rabbi Feshbach's 16 years as our Senior Rabbi.

Mark your calendars now for a special evening of celebration (and good food, of course!).

We'll be sending out an invitation with all the details, so please save the date.

We hope to see you there as we celebrate Rabbi Feshbach's time with us and send off Rabbi Feshbach, Julie Novick, Benjamin, Daniel, and Talia to their new home in St. Thomas.


Andy Mark, Trustee