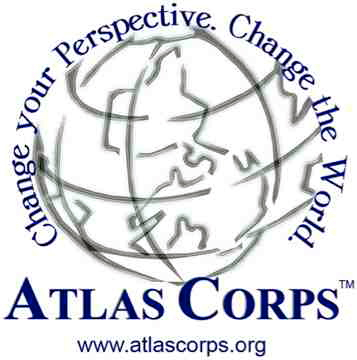 Hello!
Are you ready for HUGE news? Today, we announce the largest class of Atlas Corps Fellows EVER - Atlas Corps Class 13 and celebrate the achievement of 200 Fellows! In fact, Atlas Corps is now 206 Fellows from 54 countries and 109 Host Organizations. Awesome! Beyond the dynamic Host Organizations that will welcome these Fellows, we also recognize the additional support received from American Express, Humanity United, U.S. State Department Office of the Special Envoy for Sudan and South Sudan, U.S. Embassy Pakistan, and the TOMODACHI Initiative. Thank you for helping us recruit, place, and engage these Fellows! Atlas Corps is truly a collaboration of inspiring individuals and organizations. In addition, the long-term impact of our Alumni is also possible because of the many opportunities received during the Fellowship. Just this week, I received an email from our Alumni Luckmore (Zimbabwe, Class 9, Host: MSI) who recently started a position with ActionAid Denmark. He shared, "I find myself appreciating the Atlas Corps training and network. It encompasses the big part of my work here. Every week, I meet the President, senators, representatives, diplomats, and I attribute my high level of professionalism to what I learned as a Fellow…." Well said, Luckmore! Thanks to all for inspiring this achievement.
Now, let's give a warm Atlas Corps Welcome to Class 13. Thanks!




Scott Beale, Founder and CEO

P.S. Join us to welcome Class 13 and celebrate our 200 Fellow milestone during the Atlas Corps Go Global Gala 2013 (Thursday, September 5). In true Atlas Corps style, it will be a night of food, friends, and Fellows! Tickets available at bit.ly/AtlasCorpsGoGlobalGala2013.
Atlas Corps Class 13 Fellows - September 2013
---
---
Atlas Service Corps
1825 K Street NW Suite 210
Washington, District of Columbia 20006
US


Read the VerticalResponse marketing policy.