Good morning Abby,
Do you remember the first 30 days of a job? The school year? A new city? The first month is the big step on the learning curve that sets the tone for the entire experience. We congratulate our Class 7 Fellows who just completed their first month of service in the United States and Colombia. They have learned to navigate their new professional environment, explored their local communities, and become fully engaged in their Host Organizations. It is the first step in this comprehensive learning experience. Below, a few of the Fellows share their initial impressions as a Fellow as captured in the Atlas Corps Fellow Blog.

As a Host Organization, Local Ambassador, donor, social media friend, thank you for being an integral part of their comprehensive learning journey (and for all the support you provide Atlas Corps). As we actively recruit Fellows and Host Organizations, your support for Atlas Corps plays an important role in building our network and increasing our ability to expand. In 2011, we received applications from more than 150 countries and added 4 new host cities to our network (Atlanta, Minneapolis, New York, and San Francisco). It happened because of all of you. So, let's keep that networking growing. Invite inspiring individuals and dynamic organizations to join our network - direct them to our www.atlascorps.org.

Thank you for your inspiring support for our global vision!
Scott & the Atlas Corps Team

PS Remember, there are also lots of great opportunities to get involved. Become a volunteer, supporter, candidate, or Host Organization. Visit www.atlascorps.org.

---
Scott Beale Joins Atlas Corps Fellows in Pakistan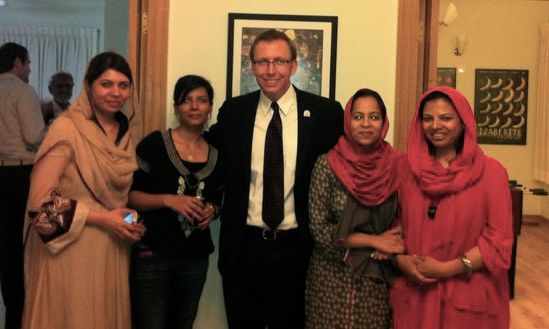 Video: Kuch Khaas (Pakistan) - An Evening with Scott Beale
In July 2011, Scott Beale joined the four Atlas Corps Fellows from Pakistan (l to r Hina, Hira, Shamila, and Masoora) for an evening discussion in Islamabad at the Kuch Khaas Centre. This dynamic video highlights Atlas Corps, including the history and vision. It exemplifies the value of international exchange as a means to strength both individuals and organizations in the global nonprofit sector.


---
The First 30 Days - Class 7 Reflects on Start to Service

The journey started with an application and unfolds each day as the Atlas Corps Class 7 Fellows initiate their year of service in the United States (Atlanta, Minneapolis, New York, San Francisco, and Washington, DC) and Colombia (Bogota). During the Fellowship, each Fellow shares his or her experience on a monthly blog. Below are a few excerpts from their first 30 days of service.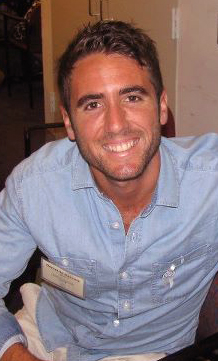 Misconceptions Dispelled and Commitment Demonstrated
Demetrio (Tito) Spinola (Spain, Class 7) serving at Habitat for Humanity

"It has been very interesting to discover what we misunderstood. I personally had, and probably still have, misconceptions about this country at the same time that I discover what misconceptions people have about Spain, my country. The United States isn't all fast food and individualism as well as Spain isn't all bullfighting, vagrancy and bad governance. Even though I would love to write deeper about this general topic, today my blog is about one particular misconception I had about big NGO's that drastically changed last week...."
Read more in Fellows' Blog

---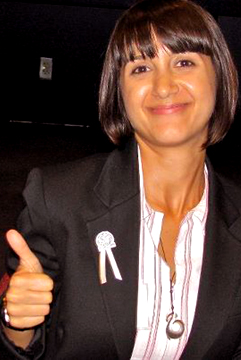 Not Better, Not Worse...Just Different!
Cristina Andoni (Moldova, Class 7) serving at Points of Light Institute

"Nonprofits in the United States are very mission driven....People here believe in the mission of the organization and are empowered by its message. The mission is fundamental for every employee and volunteer and at the same time backed up with concrete, measurable outputs, and results. Volunteering is essential to any organization and deeply rooted in the American culture. The importance and benefits of volunteering, volunteering tracking and measurement, employee volunteering, are just among many new areas the Moldovan nonprofits are not even aware they need to explore."
Read more in Fellows' Blog

---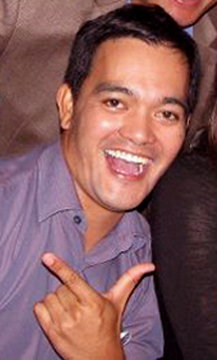 Savoring the U.S. Work Environment
Patrick Asinero (Phillippines, Class 7) serving at the
International Centre for Missing and Exploited Children

"When you respect and love yourself, you become more appreciative, loving, caring, tolerant, and start valuing other people. With that, the challenge of coming late, of not respecting and understanding other people's opinions and cultural beliefs, and of not contributing to relevant causes would not be a real big issue, instead it all becomes a thing of the past....I believe that the learning and rediscovery of listening, focus, and sense of self are the very values that I am going to hold dear along the road of making myself better.... to help me succeed as a Fellow! Read more in Fellows' Blog
---
Support Atlas Corps (#35006) in the CFC!